This post may contain affiliate links. Full privacy policy and disclosure here.
As parents, we always want to make sure our kids are safe, no matter where they are. That's why GPS trackers have become such a game-changer for keeping an eye on our little adventurers.
These nifty devices come in different forms, like smartwatches, bracelets, keychain fobs, or smartphone apps.
They use satellite technology to pinpoint their location and send it to a device or app we choose. It's like having a real-time map of where our kids are, giving us that extra peace of mind.
But it's not just for kids; GPS trackers can be handy for keeping tabs on elderly family members, individuals with special needs, and even our furry friends.
With so many options out there, it can be tough to decide.
That's why I'm here to walk you through the top GPS trackers for kids and what to consider when picking the perfect one. Let's dive in!
Features To Consider
When looking for a GPS tracker for your child, there are several features that you should consider to ensure that it meets your needs and provides the level of protection you desire.
Battery life: The battery life of a GPS tracker is an important factor to consider. A device with a long battery life will provide peace of mind knowing that you don't have to charge it frequently. Some devices have a battery life of up to a week, while others may only last a few hours.
Range: The range of a GPS tracker refers to the distance it can transmit location information. Some devices have a range of a few miles, while others can transmit location information from anywhere in the world. Consider the range of the device and ensure it meets your needs.
Waterproofing: If your child is an active one and may be exposed to water, it's important to choose a device that is waterproof. A waterproof device will ensure that it continues to function even if it gets wet.
Location updates: The frequency of location updates is another important feature to consider. Some devices may update location information every few seconds, while others may only update every few minutes. The more frequent the updates, the more accurate the location information will be.
Safety alerts: Some GPS trackers have built-in safety features, such as an SOS button, that can be used to alert emergency contacts in case of an emergency.
Two-way communication: Some GPS trackers also have two-way communication, which allows parents to communicate with their child through the device. This can be useful for checking in on your child or giving them instructions.
By considering these features, you will be able to find a GPS tracker that meets your needs and provides you with the peace of mind you need when it comes to keeping your child safe.
Best Gps Trackers For Kids
The Jiobit GPS Tracker is a small and durable device that provides real-time location tracking for children. It has a battery life of 7-10 days and attaches discreetly to clothing, shoes, backpacks, and more. The device uses advanced, patented beacon technology that combines GPS, Wi-Fi, and Bluetooth to give accurate location tracking and real-time location sharing with unlimited nationwide range. It also features powerful smart alerts, location history and security features such as Jiobit TrustChip, COPPA certified and requires a subscription data plan for staying connected.
The TickTalk 4 Smartwatch is a great option for keeping children aged 5-12 connected, safe and engaged. The watch features a range of communication options, including video and voice calling, Wi-Fi calling, Talk-To-Text, preset text responses, voice messages, photos, emojis, and GIFs. It also provides accurate GPS location tracking and an emergency SOS feature, and 20+ parental controls, allowing parents to approve all watch contacts, block unknown numbers, and more. The watch also has 2x 5-megapixel cameras, Secure Messaging Center, Activity Tracker, Reminders and Do Not Disturb Class Mode and a free, unlimited streaming music service powered by iHeartRadio Family.
The Family1st GPS Tracker is a compact and lightweight device that offers real-time tracking with up to 5-second updates through desktop web-access or the Family1st GPS smartphone app. It is accurate across the USA, Puerto Rico, Canada, and Mexico and it allows for easy monitoring of activity, managing alerts, and generating custom reports. It can be used to track vehicles, cars, children, spouses, pets, elderly, motorcycles, ATVs, boats, equipment, tools, employees, assets, car fleets, and valuable belongings. It provides real-time alerts, location history and has a long battery life of up to 2 weeks, also it comes with lifetime warranty and 24/7 customer support. Subscription plans are available starting as low as $21.95 a month and annual subscription as low as $15.95 a month with no contracts or hidden fees.
The SmartThings Tracker is a device that allows you to quickly and accurately locate your loved ones or most-valued items in real-time through the SmartThings app. The device is LTE-based and can be used for monitoring indoor and outdoor locations, and can be attached to kids backpacks, keychains, pet collars, wallets, and more. It includes 1 year free service from AT&T cellular service, and then after that, service cost is $5 a month or $50 per year, and an AT&T service-based smartphone is not required. It also has a safety feature where your child can press the power button 2x to send their real-time location through the app, or send an SOS. It has a long battery life of a week's worth of power on a single charge, and it's IP68 water resistant and protects against splashes, spills, accidental water submersion and weather conditions. With this device, you can also create zone alerts that will automatically alert you when the tracker enters in or out, and set connected devices like door locks, lights, AC, and more to turn on and off based on entering and leaving those zones.
The GeoZilla GPS Tracker is a device that allows you to track the precise location of children, spouses, elderly, seniors, Alzheimer's patients, kids, teens, pets, dogs, bicycles, equipment, tools, business assets, trucks, motorcycles, boats. It offers worldwide coverage with an iOS/Android app and can be connected to a wearable mini Tracker to GeoZilla iOS/Android Tracker App to find your loved ones and valuables at any distance, anywhere, even indoors, even in Australia. The device offers custom alerts, SOS button, and geofence zones, allowing you to create custom departure and arrival notifications to-and-from home, school or other locations. It also has a rechargeable battery that lasts up to 5 days on a full charge with 60-second location updates and using battery safe mode technology when not tracking or in use. The device is small and lightweight, allowing you to discreetly clip it onto clothing, backpacks, or leashes. The service plans are available in the app when you first pair your device and range from $19.99, with a short time deal of 30 additional days of service for free when you purchase any service plan. The company offers excellent customer service and is a U.S. based company with over 5 million customers entrusting their family and valuables safety to their apps.
The AngelSense GPS Tracker is a device specifically designed for autism, special needs, and dementia. It offers continuous all-day monitoring and advanced Safeguard GPS for the most accurate location, allowing you to know immediately if your loved one elopes and find them ASAP. The device also includes an assistive speakerphone that allows you to talk to your child or listen in and make sure they're okay, auto-answer for special needs, and an SOS call button to know when they need you. It offers unlimited live tracking, customizable geofence safe places, guardians, detailed location and transit history, and more. It also has Intelligent iAlerts that auto-learns daily routines for alerts when potentially dangerous situations occur such as early departure, unexpected places, late arrival, late departure. It also has Safe Ride Monitoring, live route, max speed, ETA, unexpected delays and stops, and emergency search tools to send a temporary live map location link, alarm to hear where they are if hiding or lost in a crowd, and well-being features like step counter, listen-in, location activity playback, etc. Additionally, it has a School Dashboard for customization during school hours and limited access for teachers and school staff.
The 4G Kids Smart Watch is a device specifically designed for children aged 4-12. It has a variety of features including GPS Tracker, Phone call, Video/Voice Chat, SOS, Wifi, Bluetooth, Music, Pedometer, Alarm, Flashlight, Camera, Class Mode, Adjustable screen brightness and language. The device is equipped with 4G WIFI LBS GPS real-time positioning and location history through the day, so you can always know where your kids are. In case of emergency, the child can press and hold the SOS button for 3 seconds, the GPS watch will automatically call and send information to the preset 3 phone numbers. The device also offers video call and voice chat feature which allows you to communicate with your child anytime, anywhere and also send pictures making it the best mobile phone substitute.
The Airtag Bracelet for kids is a specially designed accessory for the Apple Air tag. It is made of high-quality, high-elastic nylon material that is strong and durable and a strong TPU dial that can fully accommodate the Air tag and prevent it from falling. It is lightweight and skin-friendly, providing a comfortable wearing experience. The material is more durable than other silicone protective shells on the market, non-slip, scratch-resistant, shock-proof and lightweight. The bracelet is designed to easily attach to both children and adults.
Do these GPS trackers for kids also work for seniors and pets?
It depends on the specific product and its features. Many GPS trackers for kids are also suitable for tracking seniors and pets as they often have similar features such as real-time location tracking, geofencing, and safety alerts. However, it is always best to check the product's description and features to ensure that it will meet your needs before making a purchase. Some GPS trackers are designed specifically for kids, some for seniors and some for pets, so it's important to know the device you are buying is designed for the specific use case you have in mind.
Frequently Asked Questions
How accurate are the GPS tracking locations on these devices?
The accuracy of GPS tracking can vary depending on the device and its capabilities. Many devices use a combination of GPS, Wi-Fi, and cellular signals to provide the most accurate location tracking possible. However, factors such as the device's proximity to tall buildings or trees can affect the accuracy of the tracking.
Are there any additional fees for using a GPS tracker for kids?
Some devices may require a subscription plan or a monthly fee for access to their tracking and alert services. Other devices may have one-time or annual fees for accessing their location data. Be sure to check the product's description for information on any additional costs.
Can I set up geofencing to create safe zones for my child?
Many GPS trackers for kids come with the ability to set up geofencing, which allows you to create specific safe zones for your child. If the child steps out of the designated zone, you will receive an alert.
How long does the battery last on these devices?
The battery life of a GPS tracker can vary depending on the device and usage. Some devices can last up to a week on a single charge, while others may need to be charged daily. It's important to check the product's specifications to get an idea of the battery life.
Can I communicate with my child through the GPS tracker?
Some GPS trackers for kids have two-way communication features, allowing you to talk to your child through the device or send pre-written messages. Other devices may only have one-way communication, where you can only track your child's location. Be sure to check the product's specifications to see if it includes two-way communication.
Can I track multiple children or devices with one account?
Some GPS trackers for kids allow you to track multiple children or devices from one account, while others may require a separate account for each device. It's important to check the product's specifications and features to see if it can support multiple devices.
Are these devices waterproof?
Water resistance and waterproof ratings can vary depending on the device. Some devices may be water-resistant, meaning they can withstand splashes or light rain, while others may be fully waterproof, allowing them to be submerged in water without damage. It's important to check the product's specifications for information on its water resistance.
Can I view my child's location history?
Many GPS trackers for kids come with a location history feature that allows you to view your child's past locations and movements over a certain period of time. Some devices may also allow you to set specific time intervals for location updates.
Are these devices compatible with both iOS and Android devices?
Some GPS trackers for kids may be compatible with both iOS and Android devices, while others may be designed to work with one specific operating system. It's important to check the product's compatibility before making a purchase.
Can I customize the alerts and notifications I receive?
Many GPS trackers for kids allow you to customize the alerts and notifications you receive, such as setting up specific geofence zones or receiving notifications when your child arrives or leaves certain locations. It's important to check the product's features and specifications to see if it offers customizable alerts and notifications.
Bottom Line
In conclusion, GPS trackers for kids are a valuable tool for parents to keep track of their children's whereabouts and ensure their safety. When choosing a GPS tracker, it's important to consider factors such as accuracy, battery life, range, safety alerts, and communication options. Some devices also offer additional features such as geofencing and location history.
Based on the information provided, some of the top GPS trackers for kids include the Jiobit, TickTalk 4, Family1st GPS Tracker, AngelSense, 4G Kids Smart Watch, Airtag Bracelet, GeoZilla GPS Tracker, and SmartThings. All of these devices offer a range of features to meet different needs and preferences.
Ultimately, the best GPS tracker for your child will depend on your specific needs and budget. It's important to research and compare different options to find the device that best fits your needs. By using a GPS tracker, parents can have peace of mind knowing they can quickly and easily locate their child in case of an emergency.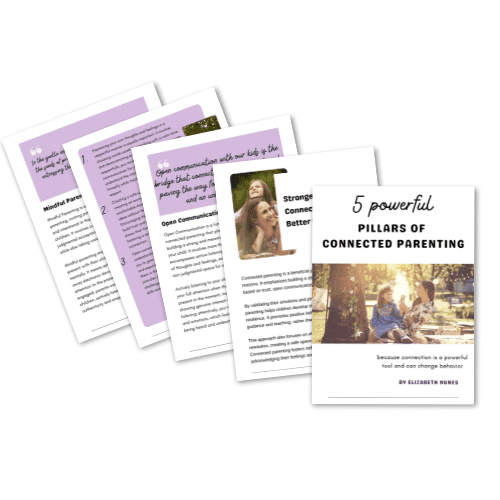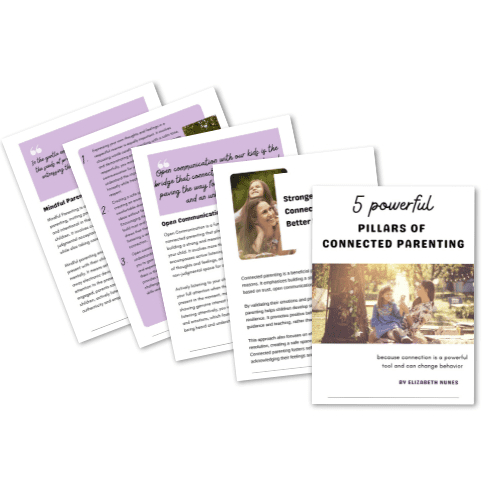 Free Download
Take your parenting journey to the next level with our comprehensive ebook on Connected Parenting.
Download this ebook now and embark on a transformative parenting experience that will strengthen your bond with your child and bring joy and fulfillment to your family life.