Real Life Examples Of How Positive Discipline Works
Positive discipline is a way of parenting that focuses on correcting behavior in children using positive strategies rather than focusing on negatives.
Parents are frequently perplexed when it comes to calm parenting. They believe that if they quit disciplining their children, they would allow them to do anything they want.
However, this presupposes that there are only two options: permissive or punishing. What if you set high standards for yourself while also providing your child with the awareness and support he or she needs to reach those standards?
Let's assume you tell your child it's bedtime, and she either ignores you or yells NO! What options do you have?
Make a threat or punish her. You must keep increasing; else, everyone's evening will be ruined, and your connection with your child will deteriorate.
See also: How to Recognize and Nurture Your Child's Talents
Allow her to do as she pleases. You're making a trade-off between what's best for your child and the rest of the family. Until you inevitably erupt…. Parenting that isn't exactly responsible or calm!
Set a boundary — using empathy as a guide. "I understand you don't want to quit playing," say. It's difficult to put a halt to it. I'm sure you'll play all night, every night when you grow up, won't you? AND it's time to get ready for bed right now…. Do you want to go to the bath on a plane or hop there as fast as a rabbit?
There are no bad kids, just bad habits and behavior. If we can focus on the children's behavior and find the root of it to solve it, that is using positive discipline.
When you use positive discipline, you don't use angry, disruptive, or violent responses to behavior.
See also: Awesome And Easy Get To Know You Questions For Kids
This post may contain affiliate links. Full privacy policy and disclosure here.
How Positive Discipline Works
Stay Calm
Your child will undoubtedly spin out of control if you go into "fight or flight" mode. Your child is more likely to cooperate if you remain calm. According to research, even noting your breathing might help you relax. It's also beneficial to pay attention to your ideas and rephrase them as needed. As an example, "Why is she torturing me like this? "I can't handle it!" could be replaced with "She's acting like a kid because she is a child… I'm the responsible adult in this situation… Whatever happens, I'll be OK."
Emphasize
Your kid is far more likely to accept your restriction if she feels understood. "You truly want to be able to… You're really not content… That's what you were hoping for."
Connection
If they reject or defy us, it means we need to put more effort into connecting with them. If your kid frequently refuses to cooperate, make sure you spend daily Special Time with him or her. Every family I've met that has prioritised Special Time has reported a more tranquil home.
Don't Punish
You might expect your child to be less cooperative if you've been swatting her hand or dragging her to timeout. She doesn't believe you're genuinely on her side. And, why should she, she isn't growing the portion of her brain that permits her to switch gears? She isn't learning self-discipline since she is being driven from the outside. So, until you frighten her, she doesn't have the mental control or incentive to comply with your request. (Wondering What's Wrong With Strict Parenting?) If you want your child to cooperate without threats or punishment, you must first focus on connection so that he or she WISHES to follow your example.
All Parties Should Benefit From The Outcome
So she won't be able to reach the top shelves. But can you fetch the stepladder with her and point her in the right direction so she can climb up? Most of the time, if you define your worries, you'll be able to discover a solution that meets both of your requirements. This does not imply that you go to great efforts to fulfil her wants all day. It implies your child understands you're on her side and that you'll do your best to balance her wishes with the requirements of the rest of the family.
Embrace The Tantrum
There are instances when finding a win-win solution is impossible. It is not necessary to grant your children's every wish. In reality, young people (like adults) frequently start fights when they just seek a way to express their strong emotions. Your child may act out to communicate that he needs your aid to unload his emotional burden, especially if you're shifting from punishment to positive parenting.
As a result, set a clear, loving limit and summon all of your compassion. This offers a secure environment for your child to express his feelings and concerns to you. Remember that young children have huge sentiments, and their brains haven't evolved enough to express emotions via language, so he may act as if it's the end of the world. Even if his anger is aimed at you, accept his disappointment with as much understanding as you can.
Your sympathy shows that you care and that you're sorry it's causing him so much distress. Your composure (rather than your words) conveys that you understand that these are simply sentiments that will pass after they've been acknowledged, and the sun will shine again. Your kid builds resilience by experiencing all of those feelings in the safety of your presence and learning that she can get through it and be okay.
You Are A Leader
Being in control entails acting as a leader and establishing clear boundaries. You, on the other hand, are not a dictator. Good leaders provide an example for others to follow. They pay attention, attempt to balance everyone's requirements and provide protection. Being in control implies that you accept responsibility for creating a healthy, caring atmosphere. You establish clear expectations and provide your kid with any assistance she requires to fulfil them. So, if she isn't complying, think about what type of help she requires from you.
Process Your Emotions
For example, if your parents were severe, you could worry that you won't be able to manage your children's every action until you're in charge. Perhaps you don't want to repeat the pattern, so you don't put any limitations. That isn't going to assist your children. When things ultimately get out of hand, you'll probably end up shouting. Children who have no boundaries constantly push us to our limits.
If, rather of being hijacked by our own childhoods, we can allow ourselves to feel all those old emotions of loneliness, sorrow, and sadness, they no longer have authority over us. When our children are unhappy, we will not go into fight or flight mode. We have complete control over setting limits and guiding our child with sensitivity. We can let go of the guilt, increase our self-care, and reconnect with our child when we lose it.
Allowing children to do anything they want is not beneficial for them or for us. However, the great thing about empathetic limitations is that they encourage children to WANT to comply.
Here are 4 positive discipline strategies you can use in your home right away
Positive Discipline Technique: Time In
We've all heard of time-outs. Heck, I used to use time out as a very frequent punishment when my child was around 2.
Yes, I have done some parenting wrong, but I have learned!
A time-in is a technique used for you and your child to get more connected.
Through this connection, you can calm your child down and let your little one get close to you and feel safe and warm – leading to better-behaved children overall.
You can give your child a cuddle when they are going through a difficult moment and calm them down with love and care.
Positive Discipline Technique: Positive Reinforcement
Reacting to situations with a positive tone rather than yelling, can really make a huge difference in the way your child responds to your discipline.
Praise your child when they behave well.
If you see your child playing nicely with another child at the park, make it known that you are happy with that behavior.
Always tell them they did a great job when they show kindness to others.
Providing this positive attention for what has been done right will help your child know that they are doing a great job!
When you focus on the things your child does wrong, their self-esteem and confidence could lower which could lead to more serious issues.
You can explain to your child what can be done better next time when your child does break the rules and set your expectations for what behavior is acceptable.
Positive Discipline Technique: Simple Reminders
Children are not robots.
They often cannot remember all the rules that we have set for them.
For example, when the kids are playing together, they may start running in the house, when in fact you've made it clear that running is not permitted.
Instead of yelling " stop running in the house!!!" 100 times, take them aside and ask them if they remember what the rule about running is.
If the behavior continues, you'll want to just use "Running" as the simple reminder word to keep them from running around the house.
Sometimes, it's best to let kids be kids and if running is keeping them happy and its fairly safe, then you can relax on the rule.
If this is a huge disturbance, and gentle reminders don't work, you'll want to redirect the kids into a new activity.
Positive Discipline Technique: Redirection
Redirection with younger children is fairly easy to instil.
If your child is playing with something you do not approve of, give them something to play with that is better for them.
When your children are older and you need to redirect your child from TV to another activity, try to avoid words like "You can't watch tv anymore, go play outside".
Instead say, "It's so beautiful out, why don't you go play outside? You can use your new water balloons!"
Your child will likely not have a problem with your suggestion of him spending time outside if it sounds like that activity is more fun than watching TV.
Redirection is an art.
It's not always easy to come up with plans that your child will agree to.
But, you know your child best, and you can come up with solutions and fun things to redirect your children towards a better activity.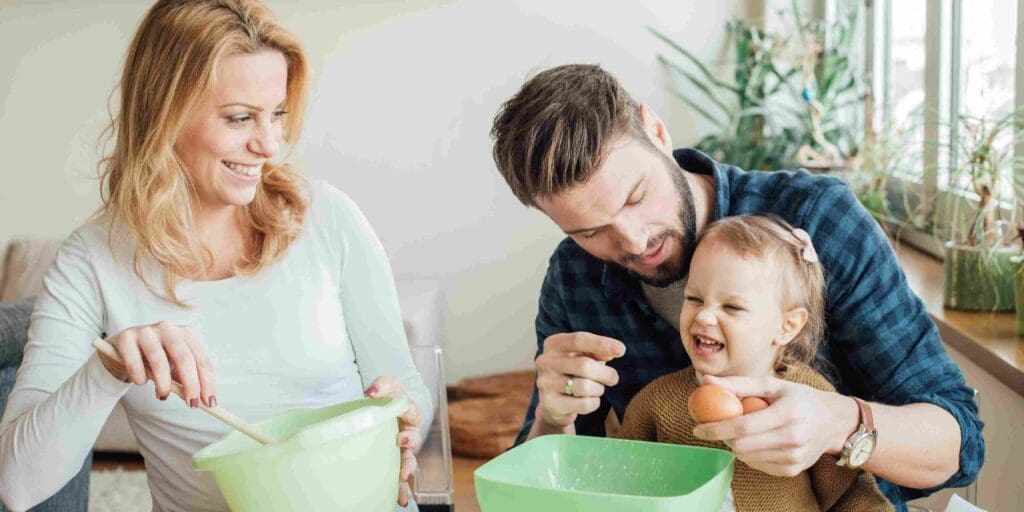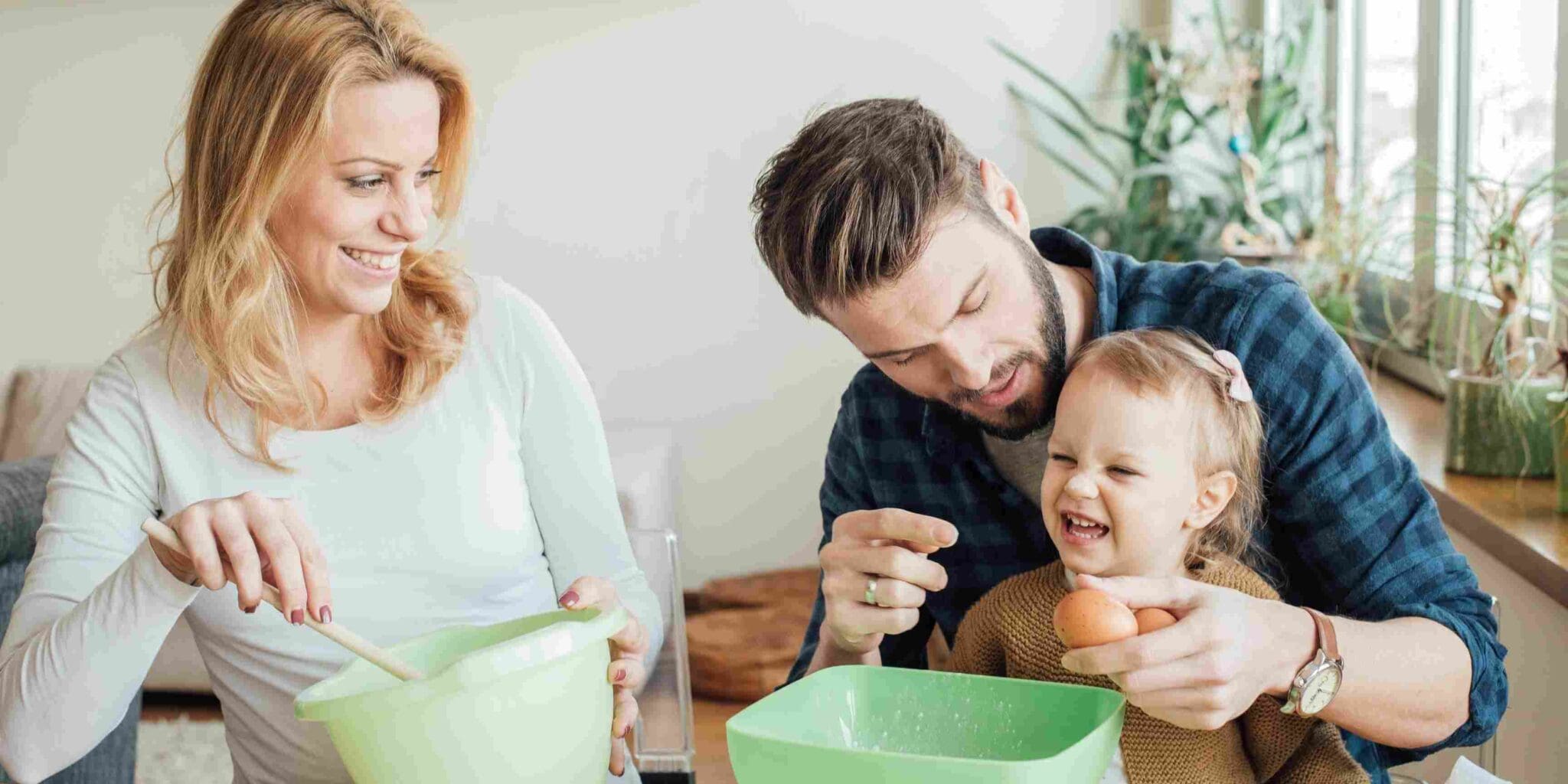 What Positive Parenting Really Entails
It's not about avoiding conflict that creates a calm parent. Children learn by pushing boundaries, and your kid will never understand why it's so essential to take his bath RIGHT NOW! Conflict is part of every human interaction, children learn by pushing boundaries, and your child will never understand why it's so important to take his bath RIGHT NOW! As a result, parents must set limits and expectations on a regular basis.
The ability to control one's own emotions is what distinguishes a tranquil parent. That way, you may stay intimately linked while establishing boundaries and resolving conflicts. That is what makes a house calmer. That is what motivates your child to want to follow your instructions. That's what helps kids learn to control their emotions so they can control their behavior — and WANT to!
So it's not like calm parents aren't in command. Of fact, they have more control over their own responses and, as a result, the tone in their home than other parents. As a result, they are able to be better role models for their children.
Of course, your child will still be able to "do anything she wants" at times.
That's usually because you agree with what she's doing, such as making a sandcastle on the beach.
It might be that she truly wants something and you decide you can live with the consequences, such as having a sand table in the house.
It may even be against your better judgement, but you decide to give it a shot and oversee her, just like you would if you were constructing a sandcastle in your kitchen.
Yes, you'll let things slide occasionally because you're holding the baby and can't interfere, or you just don't have the energy to fight. So you figure that if she brings some sand from her sandbox and dumps it on the kitchen floor to play with, it won't be too difficult to clean up.
However, you are not abdicating in any of these situations. You're about to make a choice.
To be a peaceful parent, you must first manage your own emotions. Then you attempt to see things through the eyes of the child, so you search for a win-win situation where the child gets some or all of what she wants. If you truly believe the response should be No, you don't let your child "do anything she wants." It's possible that you don't believe what your child wants to do is safe. Perhaps you can't bear cleaning up another mess since it will throw you into a spiral of wrath and shouting. After all, you're attempting to satisfy your children's demands, but your own needs are as important if you want to maintain your calm!
As a result, Peaceful Parents DO refuse to say yes. Plenty. It's also not harmful to your child. In reality, the experience of "switching gears" between what he wants and what you're asking is what helps your child learn self-control. However, there is a snag. When children are constantly pushed and coerced to do things they don't want to do, they develop resistance. Resistance arises when we shout or when they believe we are being unjust.
That is why external discipline does not result in the development of self-discipline. The key is to stay connected and empathetic so that your child understands you're on his side and will, however unwillingly, comply with your request.
Does this imply that if you show patience, your child will always cooperate? Unfortunately, the answer is no. She'll still object a lot of the time. So, how can you keep calm and optimistic?
Benefits Of Positive Discipline
When you use positive strategies when parenting in your home, your children will thank you when they're older! Some benefits of positive discipline include:
Gives Kids Feeling Of Belonging
Children who aren't criticized and yelled at often feel loved in their home environment. They feel like they truly belong. And there is no better feeling than that.
Great Long Term Effects
The effects of positive discipline last a lifetime. Short outbursts of anger only seem to solve issues short term, while positive strategies dig deeper and the effects last a lifetime.
Communication Skills Are Learned
Positive discipline is all about communicating with your children instead of talking at them, meaning children learn great communication skills while they are growing up. Great skills to have!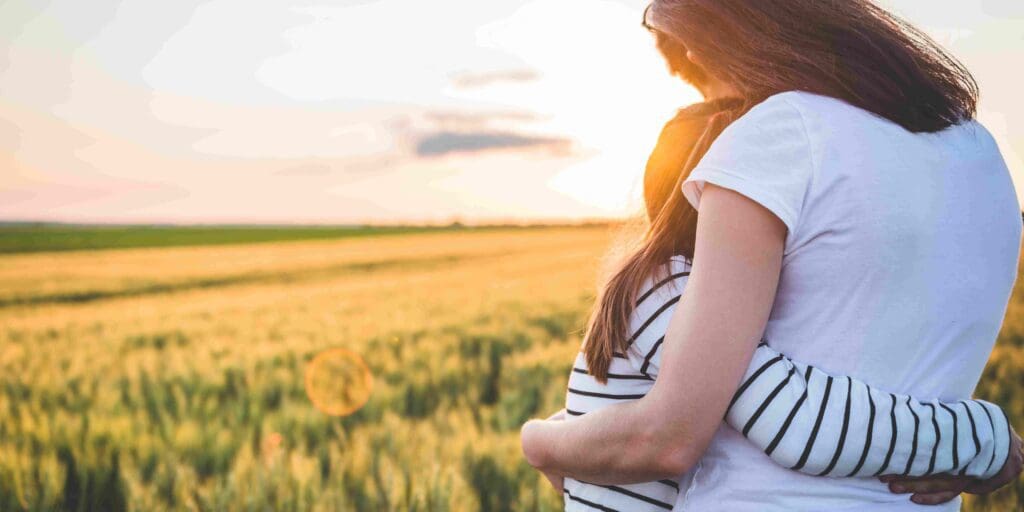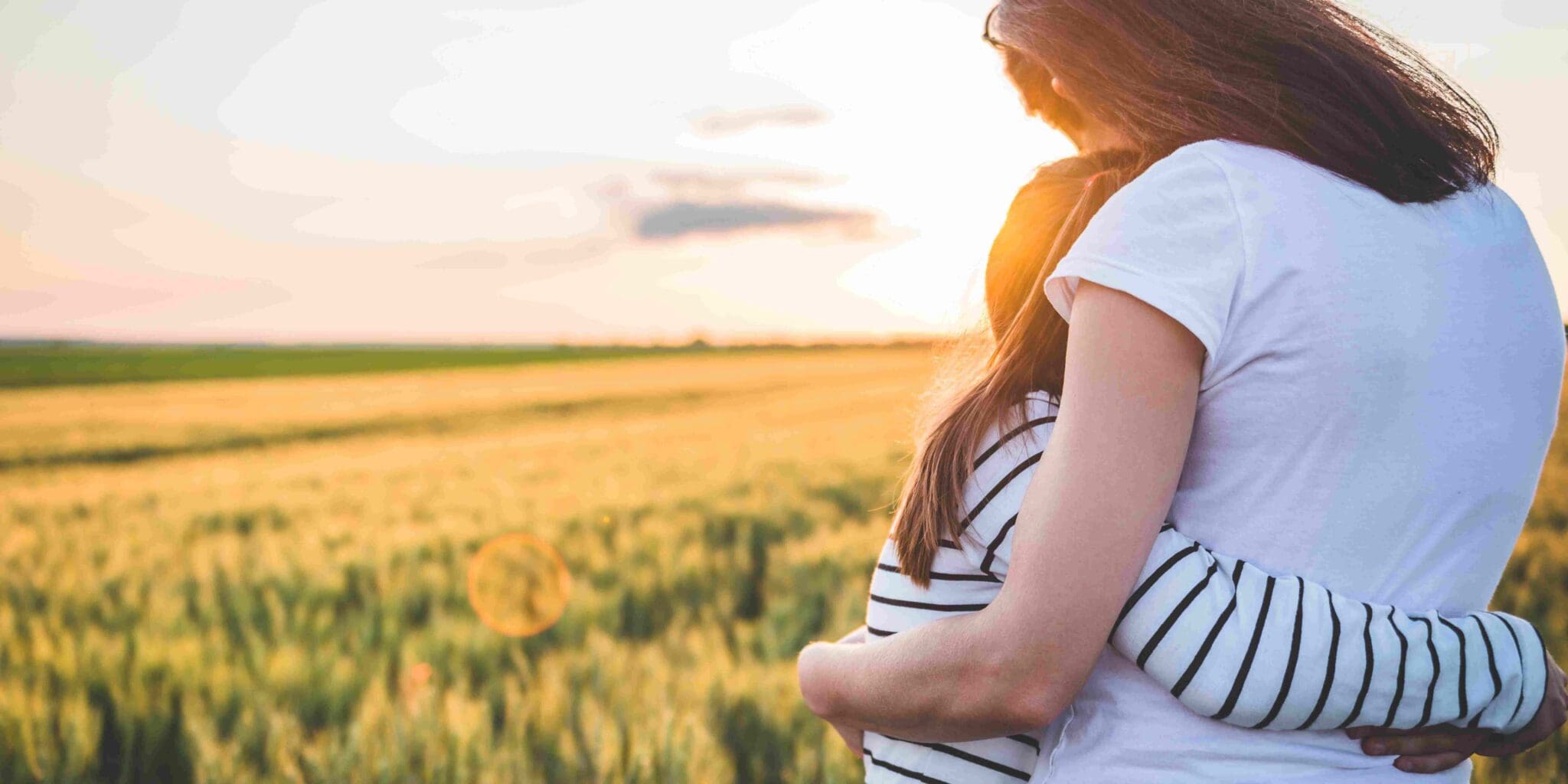 Using Positive Discipline At Home
Positive discipline is a great alternative to traditional parenting and I truly believe it should be used in all homes around the world.
Remember to use communication and kindness when dealing with tough situations and show your child lots of love during difficult moments.