This post may contain affiliate links. Full privacy policy and disclosure here.
Easter morning is a special time for children, full of excitement and anticipation for the Easter Bunny's arrival. Kids' Easter baskets are an integral part of this holiday celebration and provide a fun and festive way for them to start their day.
The purpose of this blog post is to share some of the best and most creative Easter basket ideas for kids of all ages. Whether you're looking for a fun and colorful basket to surprise your toddler or a unique gift idea for your older kids, we've got you covered.
So let's get started!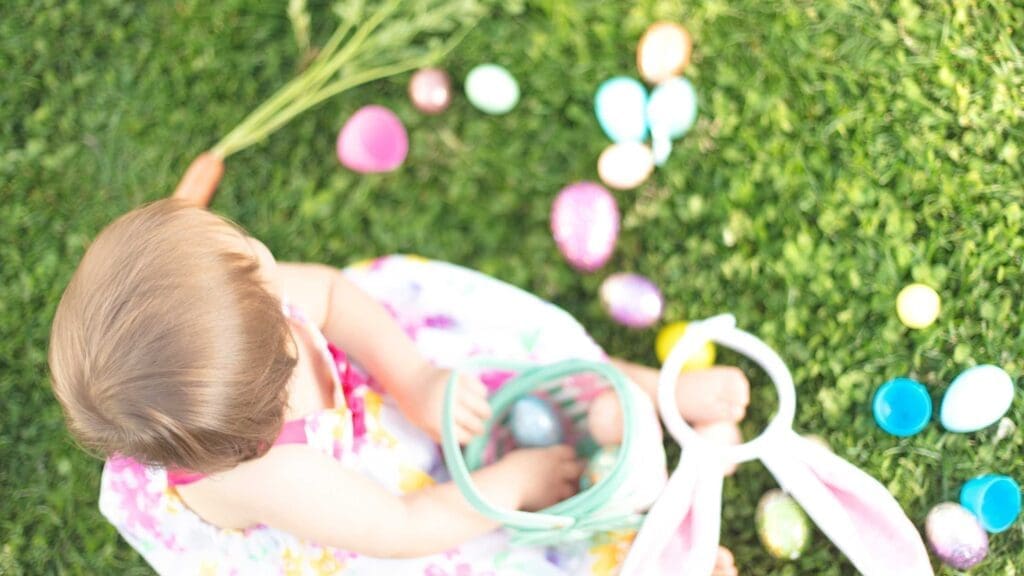 What Age Do Kids Start To Really Enjoy Easter
Easter is a fun and meaningful holiday that can be enjoyed by kids of all ages, starting as early as a baby's first Easter basket. Little girls and boys can start to appreciate the fun of Easter baskets filled with their favorite things like easter stickers, matching eggs, different animals, and bright colors.
As they grow older, kids can enjoy more elaborate baskets with things like easter candy, Easter egg fillers, and fun gift ideas. Whether it's through the perfect size of a toddler's Easter basket, or the great additions for a big kid's basket, there's something for everyone during this fun-filled time of year.
Easter is a great opportunity for families to spend time together, create new memories and enjoy the warmer weather, all while celebrating the meaning of Easter.
Best Easter Basket Ideas For 2 Year Olds
When it comes to Easter baskets for 2 year olds, the options are endless. However, we have rounded up some of the best and most exciting Easter basket ideas to get your little one's holiday started off on the right foot.
Adorable Stuffed Bunny: A plush bunny is a classic and timeless Easter basket addition. Not only will it become a new cuddly friend for your little one, but it will also serve as a fun and festive decoration for their room.
Sidewalk Chalk: Encourage creativity and outdoor play with some colorful sidewalk chalk. Your little one will have a blast creating masterpieces on the driveway or sidewalk.
Easter Treats: Add some sweetness to your toddler's basket with some classic Easter treats like jelly beans and chocolate bunnies.
Sippy Cup: Perfect for little hands, a sippy cup is a practical and fun way to help your kids enjoy their favorite drinks this Easter. With so many different colors and designs to choose from, there is a sippy cup for every style. This is my favorite straw sippy cup, and its super easy to clean!
Bath Time Fun: Make bath time a little more exciting with coloring crayons like these or a soothing lip balm. These items are a great way to encourage self-care and relaxation for your little one.
Outdoor Play: Get ready for some fun in the sun with a bubble machine or some whimsical bubble wands. These items are sure to provide hours of entertainment for your 2 year old.
Fun and Games: Add some excitement to your little one's basket with some squeaky eggs, sticker books, or activity books. These items are perfect for keeping little hands busy on Easter morning.
Themed Baskets: Create a fun and imaginative basket with an animal-themed basket or a set of cute bunny ears. These items are a great way to get your little one in the Easter spirit.
With these fun and creative Easter basket ideas, your 2 year old is sure to have a blast on Easter morning.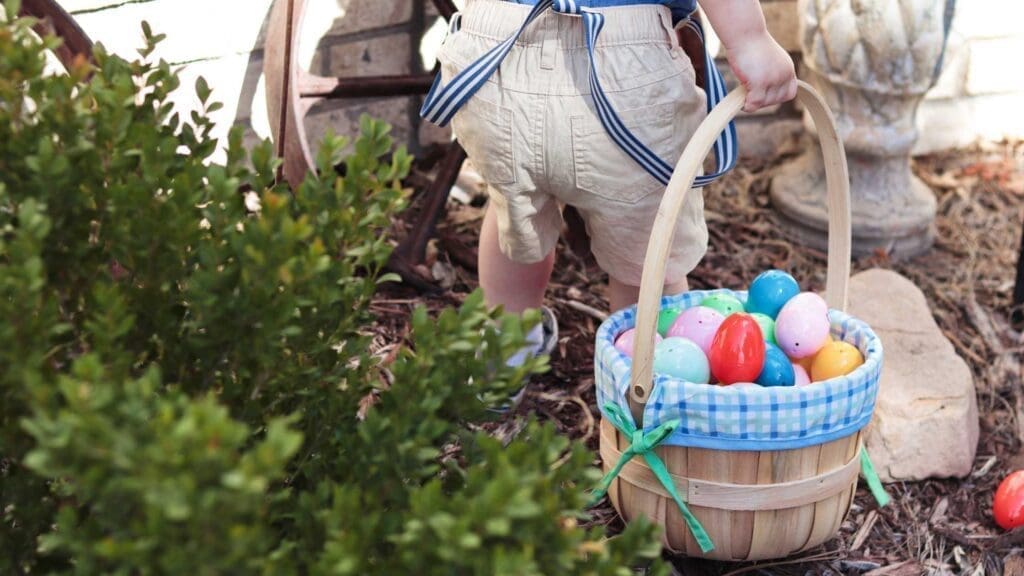 Easter Basket Fillers for Older Kids
As kids get older, their interests and preferences change, so it's important to choose Easter basket fillers that reflect their unique personalities and passions. Here are some great ideas for older kids.
Plastic Easter Eggs: Plastic eggs are a classic and versatile Easter basket filler that can be used in a variety of ways, from Easter egg hunts to imaginative play.
Fruit Snacks: Give your kids a healthy and delicious treat with some of their favorite fruit snacks.
Nintendo Switch: For the gaming fan, a Nintendo Switch is a perfect addition to their Easter basket. With its versatile design, it's a great way for kids to play their favorite games on the go.
Sticker Books: For the crafty and creative kids, a sticker book is a fun and engaging way to spend their Easter morning.
Pom Poms: Pom poms are a fun and playful way to add some extra excitement to your kids' Easter baskets. They can be used for a variety of activities, from crafting to imaginative play.
Favorite Character Merchandise: Surprise your kids with merchandise from their favorite characters. From toys to books to clothing, there is something for every fan of their favorite franchise.
With these fun and unique Easter basket fillers, your older kids are sure to have a memorable Easter morning.
Great Easter Basket Ideas for the Whole Family
Easter is a special time for families to come together and celebrate, and what better way to do that than by including everyone in the fun of Easter baskets. Here are some great ideas for the whole family.
Easter Books: Share the magic of Easter with your children by reading some of your favorite Easter stories together like this easter story book. From classic tales to new favorites, there is a story for everyone.
Storage Bin: Help your kids keep their Easter baskets organized and tidy with a colorful and functional storage bin. Whether they use it to store their baskets, toys, or treasures, a storage bin is a practical and thoughtful addition to their Easter basket.
Easter Egg Hunts: Encourage your kids to get outside and play with an Easter egg hunt. From simple scavenger hunts to elaborate hunts with prizes, this is a great way to create some fun family memories.
Gift Baskets for Family Members: Give the gift of Easter to your loved ones by putting together personalized gift baskets for each of your family members. Whether it's a basket filled with their favorite treats, toys, or games, a gift basket is a great way to show your loved ones how much you care.
With these fun and unique Easter basket ideas, your whole family can join in on the Easter festivities and create memories that will last a lifetime.
Bottom Line
Easter is a special time for families to come together, celebrate, and create meaningful memories. Whether you are shopping for a 2-year-old, a teenager, or the whole family, there are so many great Easter basket ideas to choose from.
Recap of Top Picks: From adorable stuffed bunnies and sidewalk chalk to plastic eggs and Nintendo Switches, we have highlighted the best Easter basket ideas for kids of all ages.
Great Opportunity to Spend Time Together: Easter is a great opportunity to spend time together as a family, whether it's through an Easter egg hunt, reading Easter books, or playing with the gifts in their baskets.
Making Easter a Fun and Meaningful Experience for Kids of All Ages: The goal of this blog post is to make Easter a fun and meaningful experience for kids of all ages. By including items that are both fun and practical, we aim to help families create memories that will last a lifetime.
We hope that these Easter basket ideas have been helpful in making your holiday shopping a little bit easier. Whether you opt for one of our top picks or come up with your own unique ideas, we wish you a happy and memorable Easter celebration with your loved ones.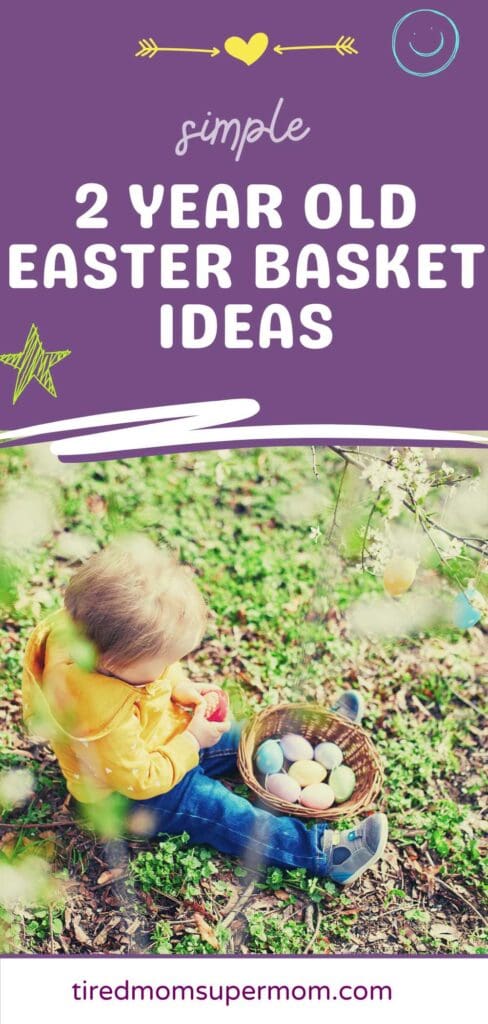 More Like This