This post may contain affiliate links. Full privacy policy and disclosure here.
Hey, fellow moms! As a mom of three, I am always looking for fun and creative ways to make my kids' day a little brighter. And with our upcoming Disney trip, I've been feeling extra excited! We went to Disney World a few years ago and it was an incredible experience for the whole family. This year, I'm determined to make it even better by adding some extra magic.
One of the ways I'm planning to do that is by using Disney jokes in my kids' lunch boxes leading up to the trip. I know my kids are going to love them, and it's a great way to get them excited about the upcoming adventure.
So, whether you're planning a Disney trip with your family or just looking for some fun ways to brighten up your kids' day, I've got you covered. These Disney jokes are perfect for lunch boxes, car rides, or just hanging out at home. So, let's add some extra pixie dust to our day and get ready for the magic of Disney!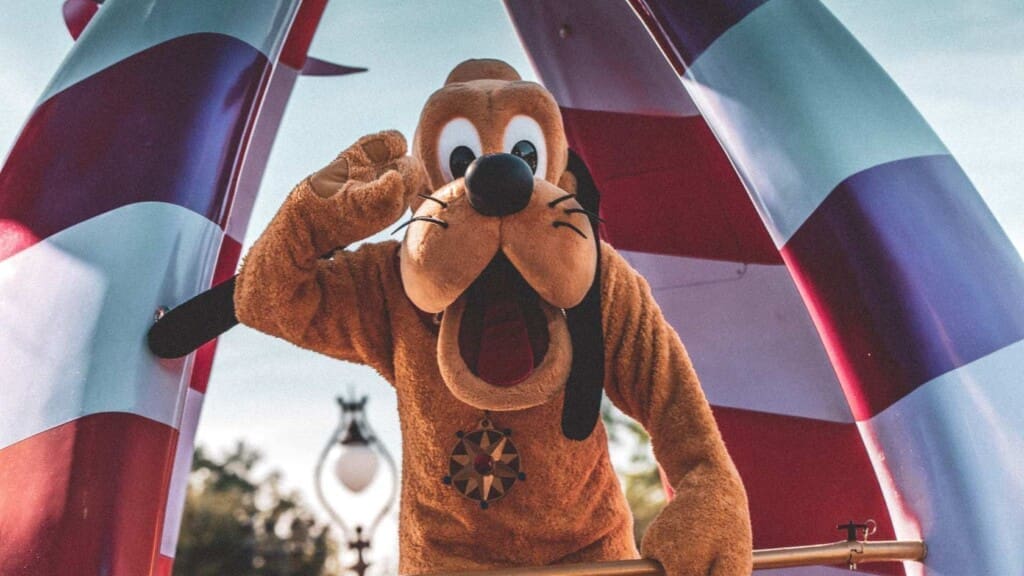 Why Disney Jokes are Perfect for Kids
Disney is not just a theme park, it's a magical world of characters and stories that have captured the hearts of generations of kids and adults alike. From Mickey Mouse to Buzz Lightyear, Disney characters are iconic and beloved. And what better way to make your kids' day a little brighter than by adding a touch of Disney magic with some fun jokes?
Not only are Disney jokes fun and silly, but they can also help kids develop a sense of humor and creativity. Jokes help kids learn to think outside the box and see the world in a different way. Plus, sharing jokes with friends and family is a great way for kids to connect and bond with others.
Using Disney jokes is also a great way to introduce your kids to the different characters and stories that make up the Disney universe. It's a fun and engaging way to get them interested in learning more about the movies and characters they love.
Overall, Disney jokes are the perfect addition to any kid's day. They're fun, silly, and a great way to add a little extra magic to their day. So, grab some paper and get ready to start writing down some of these hilarious jokes!
Corny Disney Jokes
Sometimes the silliest jokes can be the funniest! Corny jokes are a classic, and these Disney puns are sure to make your kids giggle:
What did Snow White say when she was at the photocopier? "Someday my prints will come!"
Why did Donald Duck go to the doctor? Because he was feeling a little quackers!
How do you know if someone is a fan of The Lion King? Don't worry, they'll tell you hakuna matata.
Why did Cinderella lose her shoe at the beach? Because she ran away from the ball!
What did the grape say when it got stepped on by an elephant? Nothing, it just let out a little whine.
What do you call a fish that wears a bowtie? Sofishticated!
Why did Mickey Mouse become an astronaut? He wanted to explore new worlds, but he also wanted to make some space in his schedule!
How does Elsa get around town? On an icicle!
What do you get when you cross Olaf and a grape? A snowball!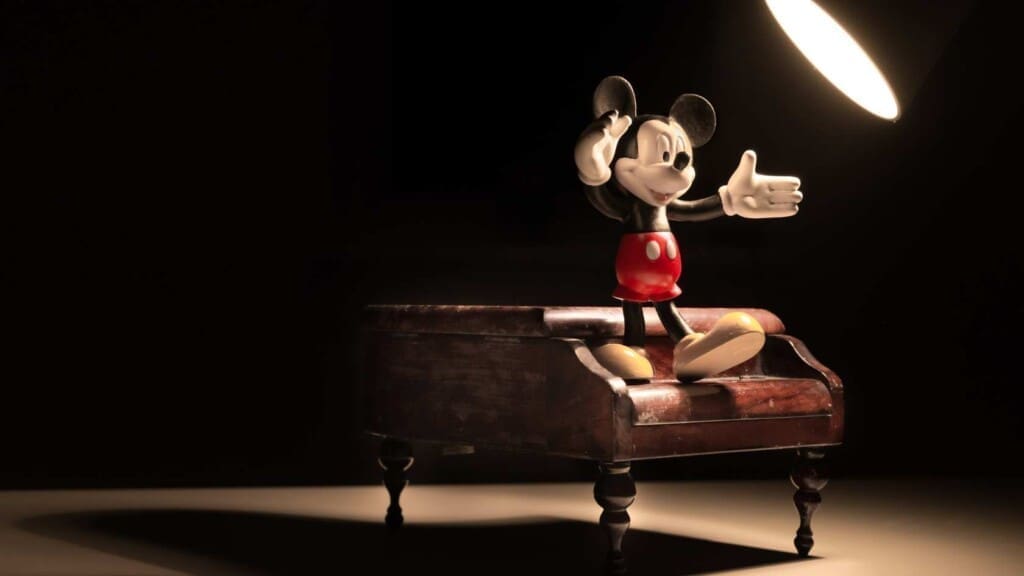 Disney Puns
Puns are a play on words, and these Disney puns are clever and punny!
Why did the Toy Story characters go to the gym? To get Buzz Lightyear!
What did the genie say when he first saw Aladdin? "Wow, that's love at first sight!"
What do you call a rapper who loves Disney movies? Lil Jon!
What is the Cheshire Cat's favorite drink? Evapora-tea!
What do you call Goofy wearing high heels? Goofy Stare!
What do Snow White's dwarfs use to wash their hands? Mini soap!
What kind of fairy is always in a rush? Tink-erbell!
Why did the orange juice go to the doctor? Because it wasn't peeling well!
Why did the cough syrup go to the movies? It was feeling under the weather!
What do you get when you cross a German car dealership and The Lion King? A Volkswagen!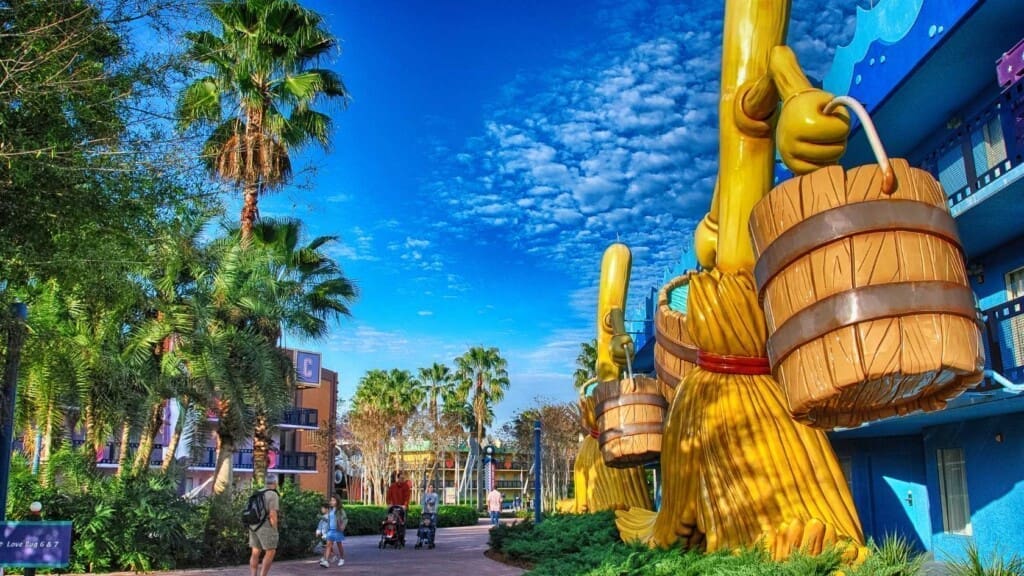 Funny Disney Jokes
Disney movies are full of funny characters and situations, and these jokes are sure to bring a smile to your kids' faces:
Who is the good judge in The Lion King? Simba-ly the best!
Who was the first to see Mickey Mouse? Mrs. Mickey Mouse!
What kind of blush does Elsa use? Frozen!
Why did Daisy Duck have a temper tantrum? She couldn't find her quackers!
What do you call a bee's favorite Disney movie? Beauty and the Bees!
Why did Pooh Bear always carry a credit card? He was always on a honey moon!
What is a single Belle's favorite Disney movie? The Lion King, because she can always feel the love tonight!
Why did Pinocchio's face turn red? Because he was caught telling a wooden lie!
What do you call ice cream that's only been frozen for a minute? A popsicle!
What do you get when you cross Wall-E and a soccer team? Waste time!
Where does Peter Pan go when he wants a good meal? The Never Neverland Cafe!
Why did Wall-E's cousin go to the movie theater alone? He wanted to see "Solo"!
Why did the Little Mermaid love peanut butter? Because it was her favorite spread under the sea!
What do you call a stupid Disney character? Goofy!
What did Snow White say when she entered the second-hand store? "Some day my prints will come!"
What do you call a no-belle prize? The Beastie Boys!
How many pairs of pants does Mickey Mouse own? None, he always wears shorts!
What is Tarzan's favorite Christmas carol? "Jungle Bells!"
What kind of car does Mickey Mouse's girlfriend drive? A Minnie-van!
What do you call a peaceful Disney villain? Sleeping Beauty!
What did Pinocchio say when he looked in the mirror? "I nose I look good!"
What is Captain Hook's sidekick's name? Smee!
What is Mickey Mouse's favorite treat? Cheese and squeak-ers!
Why did Clarabelle Cow feel cold? She left her udder-wear at home!
What is Pooh Bear's favorite credit card? Visa, because it's everywhere he wants to be!
What does Doc McStuffins use to pay for her house calls? A stethoscope!
What is the Cheshire Cat's favorite drink? Grin and tonic!
What is Buzz Lightyear's favorite candy? Mars Bars, because he's out of this world!
What is Goofy's favorite soccer team? The Goofy Gophers!
What is Thor's favorite rapper? Lil Jon, because he loves to "Get Low"!
What is Yoda's last name? Layheehoo!
Who is the stupidest Disney character? Dumbo!
What is the name of the God of Thunder in Disney's Marvel universe? Thor, of course!
What is the favorite fruit of the seven dwarfs in Snow White? Miner-raisins!
How many pairs of pants does Mickey Mouse own? Only one – he always wears the same outfit!
What do you call a second-hand store in Disney World? The Bibbidi-Bobbidi-Boo-tique!
What did the no-belle prize winner say when he won the contest? "It's a small world after all!"
Why did Snow White need cough syrup? Because she was always singing with the dwarfs and had a frog in her throat!
What kind of car does Goofy drive? A Goofsmobile!
What is Captain Jack Sparrow's favorite restaurant in Disney World? The Pirates of the Carib-BBQ!
Bottom Line
Disney jokes are a great way to add some fun and humor to any Disney-related activity, whether it's a trip to Disney World or a movie night at home. From corny jokes to puns, funny jokes to Disney trivia jokes, there is a wide variety of Disney-themed jokes that are perfect for kids and adults alike. So, the next time you're planning a Disney-themed activity or just want to add some humor to your day, try out some of these Disney jokes and see how much fun you can have.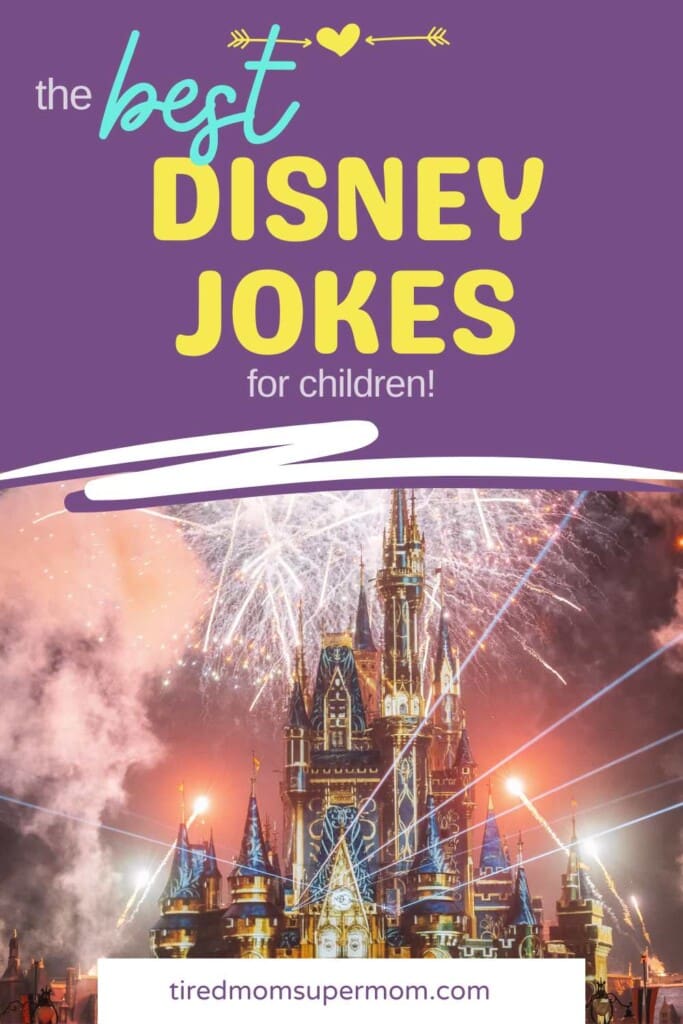 More Like this