Screen Time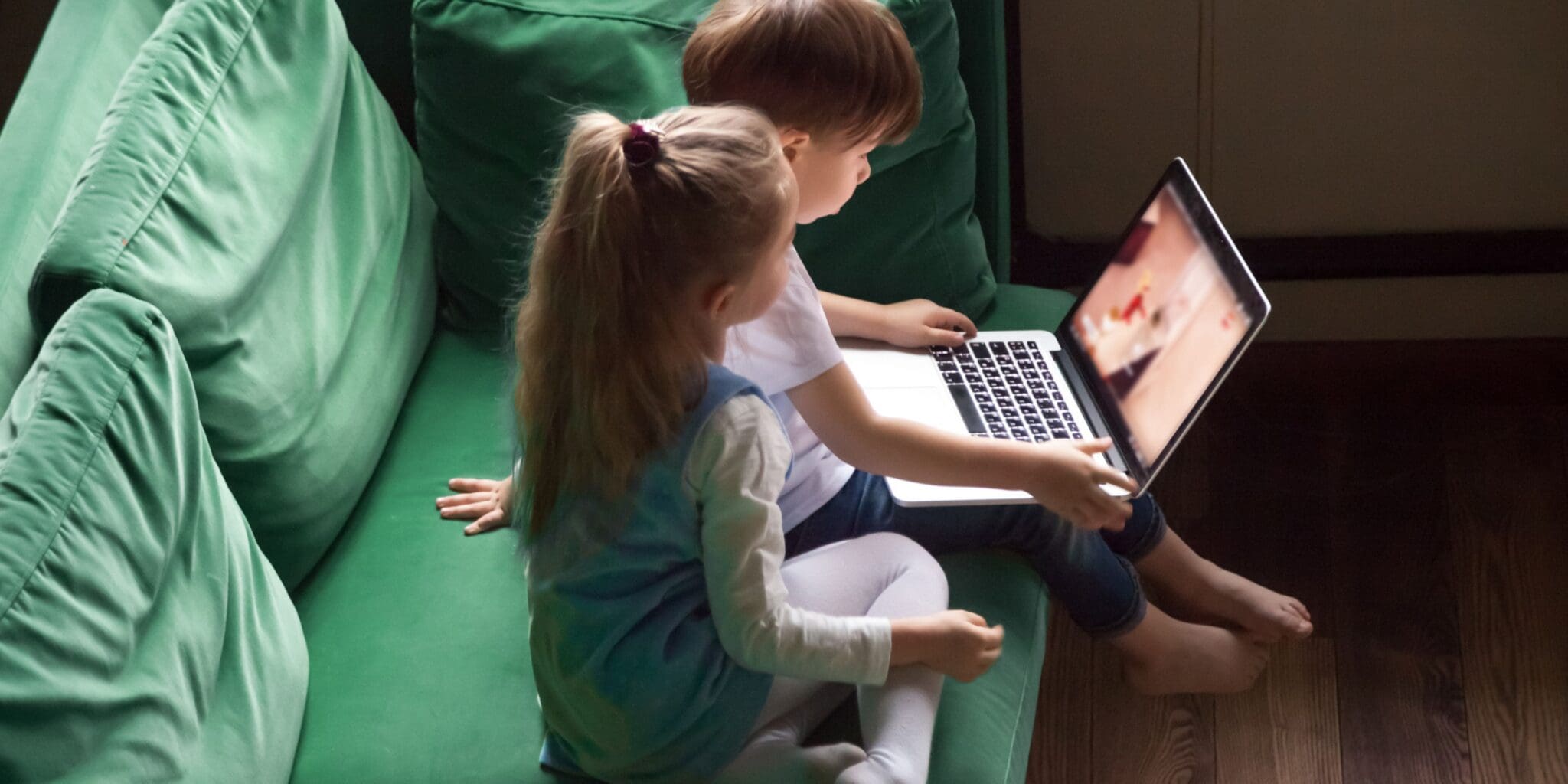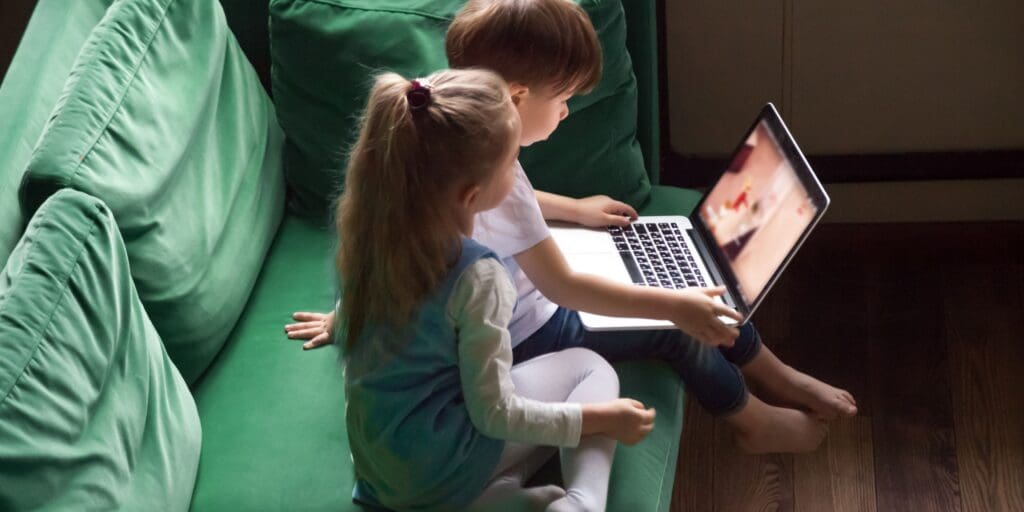 Absolute Best Educational YouTube Channels for Toddlers And Kids
The best educational YouTube channels for your kids, from toddler to tween, to enjoy and learn from when you need a break and want to provide a more educational experience to your little ones.
These days, most children watch YouTuve and Netflix instead of good old cable television like I used to watch growing up. Youtube is amazing. It has so many great resources for anyone to learn anything. the only problem with youtube is that you have to really filter the content to find the proper stuff thats actually educational and worthwhile for kids to watch. Technology isn't a monster, it's a great tool that we can use to help our children learn and grow. Remember to activate the parental controls on your device and let the kids watch guilt-free shows.
I also have a list of educational and entertaining shows for kids to watch on Netflix if you are interested, however for this particular article I will simply provide the best youtube channels for toddlers and kids.
The Best Youtube Channels For Toddlers
If you've been on TikTok lately, you may have seen the trending cocomelon music on there. Cocomelon has been around for a while now and my five year old is still enjoying this channel. It's full of music and bite sized lessons for toddlers. Enjoy catchy tunes that your children will not be able to get their eyes off of. Even babies are hypnotized by cocomelon. It's a good one to check out.
Another hit in my own home is this funny little man who acts like a child and teaches toddlers all about all sorts of different things! I learned a lot from Blippi too… hes's the best! We learned all about big machines, airplanes, how apples make it to the stores, how jams are made and so much more. These are things that most kids won't get to experience hands on, and Blippi gives a really good explanation and proper look into how many of these situations actually work. Make chocolate, learn about ice cream and watch blippi explore different play centers too. It's a lot of fun, and you should totally check it out. Beware, your child could become addicted, but they will also learn something too!
Another musical channel that toddlers seem to enjoy are the Super Simple Songs. This is a very exciting musical channel which is perfect for the child who enjoys hearing tunes. These silly songs include many classic nursery rhymes as well as some new ones too. This is an awesome channel if you're doing preschool at home or want to do circle time with daycare kids. Lots of fun to be had with Super Simple Songs.
Another learning channel for the little ones is the Super Kids TV channel which has all sorts of fun and colorful lessons for toddlers about simple math, fun shapes and colors too. This channel has nursery rhymes and classic songs as well. Super Kids TV is an online educational channel dedicated to entertain and educate toddlers, Pre and kindergarten kids.
When I was growing up, I used to watch PBS kids on cable TV and now you can watch it straight from YouTube! Many of the classic TV shows are on this channel, and lots of new ones as well. Kids can enjoy full episodes of Dinosaur Train, Wild Kratts, and Daniel Tigers Neighborhood all on one channel. This is a great way to make sure the kids stay safe, watching a channel you trust – just like all the other ones on this list.
Best Youtube Channels For Preschoolers
Brain Candy TV has been raised by parents, teachers and speech-language therapists around the world! It's a great resource for all children, especially preschool-aged kids who are learning about monster trucks, dinosaurs and even airplanes. You really can't go wrong with the videos on this YouTube channel, and your preschooler won't even realize they're learning when watching all the fun action-packed adventures.
This is an awesome and growing YouTube channel for kids that structures our graphics so its easily interpreted by growing minds and the children's leaning is made as simplistic as possible. Their aim is to engage children to interact in a fun way, so they aren't there just to observe, but to guess and activate thinking. They believe that the concept of playing baroque classical music in the background, that its said to aid in the retention of memory as the right side of the brain processes the music, while the left side processes language, math, logic and so on. With the two sides operating at once, learning is increased.
You might be thinking that Paw Patrol isn't very educational but hear me out! Paw Patrol characters teach children all about teamwork and working together to solve problems. Problem-solving is a very important skill that we need to have by the time we move out of the house and it is never too early to learn this skill. Paw Patrol does have some other lessons in the show, but mostly it's about relationships and friendships which are invaluable lessons for preschool-aged kids. Many of these videos are actually toys playing out paw patrol situations but there are some videos of the show and it's fun for the kids.
This youtube channel is all about a lady who plays with toys and helps children use their imaginations and learn more about open play. Come along as Genevieve plays with characters from Paw Patrol and Peppa Pig, while learning counting numbers, basic words, and storytelling skills. Our video formats span from vlogs, skits, animations, and experiments. Videos are offered in English, Spanish, Hindi, and Vietnamese. Genevieve's Playhouse is a safe, and kid-friendly channel that parents can trust to provide educational content for their little ones.
Alphablocks is a Youtube channel that can be great for school aged children who area learning phonics and spelling.
Alphablocks is the hit CBeebies TV show that's already helped hundreds of thousands of children to learn to read, and will bring phonics to life for anyone wishing to learn how to spell in English
Best Educational Youtube Channels for Older Children
Older children don't need the colours and music as much as the preschoolers and toddlers but they sure still appreciate fun when learning. Clarendon Learning channel is an awesome resource that is focused on providing educational videos for kids that are fun and engaging but that also teach the topic properly and accurately.
This is a youtube channel which can teach kids about vocabulary, spelling, synonyms and antonyms and more. this is a very good channel for kids who struggle with learning language arts in school. This is not really a channel for smaller kids, but better suited for educating older kids.
If your children are super curious and ask questions like "what if pancakes disappeared" and "how do batteries work?" then this is a channel for them! It's quirky and it answers a lot of pressing questions that kids may have like "how does water get inside a coconut?" and "what if french fries disappeared?"
Scratch Garden creates fun, educational videos for kids, educators, students, and anyone else that likes laughing and learning at the same time! And if you need a brain break from studying English or practicing Math, Scratch Garden also has many engaging videos for moving and dancing too!
Keep Calm And Screen Time On
I hope your children enjoy these youtube channels! There are literally hours of fun in this one article. Remember to limit screen time if you can. Our pediatrician suggested 45 minutes of screen time per day as a maximum. Of course, you are the parent and you make the rules in your own home so do what's best for you.
If you have trouble getting your children off of their screens after screen time is over, you need to read this post.
With moderation and responsible internet usage, your children can learn new things every day and become smart little people. So keep calm, and screen time on with these best educational YouTube videos for kids!
More Articles On Screen Time Play
What You Should Do Next:
1. Subscribe To My Parenting Newsletter
Sign Up For My Parenting Newsletter
 for tips on creating a happier home and becoming a more positive parent. As a bonus when you subscribe you'll get a copy of my FREE Growth Mindset Printout For Kids which is the KEY to raising resilient kids with a growth mindset.
2. Register For A Pretty Awesome FREE 60-Minute Class:
Register for a free class 
called 
GET KIDS TO LISTEN THE RIGHT WAY
; an exclusive FREE class from nationally recognized parenting coach, Amy McCready.
3. Sign Up For A 7 Step Positive Parenting Course
Enroll now
 in the most in-depth parenting class. After discovering these common sense, easy-to-implement, research-based tools you can learn how to:
Easily get kids to listen – the FIRST time. No yelling or reminding…not even once!
Put an end to daily power struggles. Bedtime became a breeze, and all the dawdling, chore wars, sibling rivalry, and mealtime meltdowns disappeared.
Reduce backtalk by HALF! It's simple once you know the secrets of these two 'buckets.'
Say goodbye to punishments that DON'T work. There's a 5-step formula that works WAYYY better than time-outs.
Feel amazing, confident, and empowered as a parent, every day. I NEVER go to bed feeling guilty anymore! (Okay, well maybe sometimes…' mom guilt' is still a thing.)
Got a threenager? You 
want
 this class. Got an actual tween or teen? Then what are you waiting for?
Sign up for the webinar right NOW and watch the BEST, most life-changing parenting video ever.