This post may contain affiliate links. Full privacy policy and disclosure here.
I've got something super exciting to share with you today. You know those times when you're sitting around with your family, wondering what to do for a fun night together? Well, I've got you covered! I've put together a list of 102 amazing family fun night ideas that your kids are absolutely going to love. Trust me, these activities are perfect for creating unforgettable memories and bonding with your little ones.
Picture this: cozy movie nights with homemade popcorn, fierce board game marathons that bring out everyone's competitive side, and karaoke sessions where you can all unleash your inner rock stars. And that's just the beginning! From DIY pizza parties and outdoor scavenger hunts to arts and crafts nights and family talent shows, there's something for everyone on this list.
How about some quality time outdoors? You can go on thrilling bike rides, set up a campfire for s'more-filled evenings under the stars, or embark on a family hike in nature. And if you're feeling creative, there are plenty of options too. You can build forts with blankets and pillows, have your very own photo booth with silly props, or even create a family time capsule to capture this moment in time.
Oh, and let's not forget about the delicious treats! Ice cream sundae bars, baking competitions, and even DIY spa nights with facemasks and foot soaks are all part of the fun.
Whether you're looking for a low-key evening at home or an adventure-filled outing, these family fun night ideas have got you covered. So, gather the troops, put on your game faces, and get ready for a whole lot of laughter and joy. These activities are all about creating precious memories and strengthening those family bonds.
So go ahead, dive into this list, and pick out the activities that spark your family's interest. I guarantee you'll find something that'll make your kids' eyes light up with excitement. Get ready for some epic family fun nights that you'll all cherish for years to come!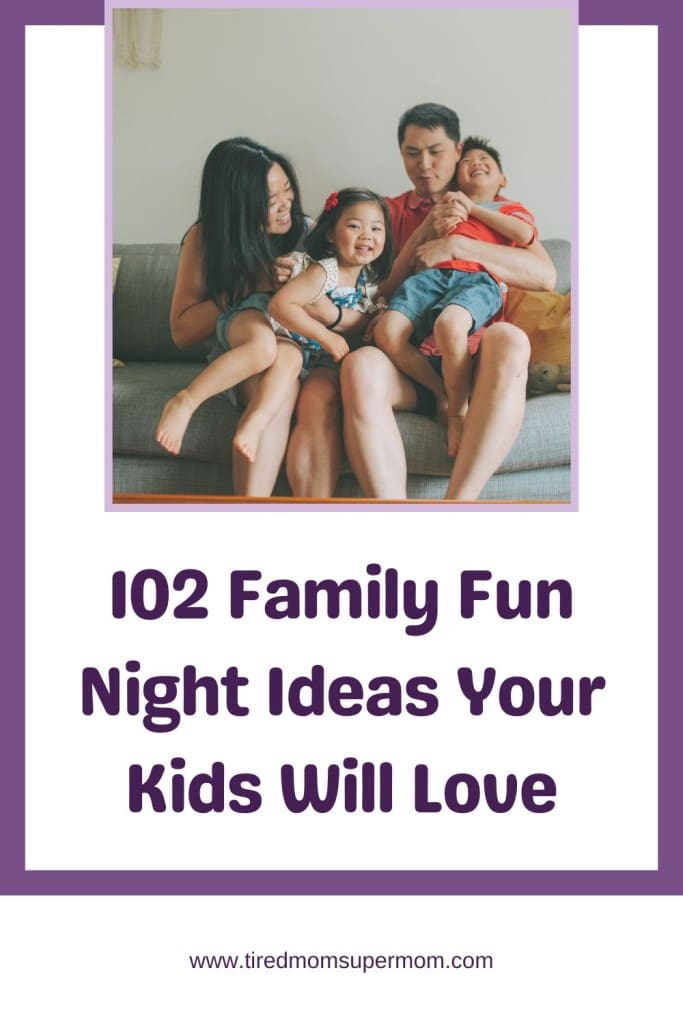 Family Fun Night Ideas
When it comes to family fun nights, there are endless possibilities to keep everyone entertained. Whether you're looking for indoor or outdoor activities, there is something for everyone. Here are some fun night ideas that are sure to bring the whole family together:
Movie night with homemade popcorn
Board game marathon
Karaoke night
DIY pizza party
Outdoor scavenger hunt
Arts and crafts night
Family talent show
Campfire night with s'mores
Family picnic in the park
Game night with charades and Pictionary
Family bike ride
Indoor camping adventure with tents and sleeping bags
Build a fort with blankets and pillows
Outdoor movie night with a projector
Family cooking competition
Family book club night
Dance party with a personalized playlist
Puzzle night with challenging jigsaw puzzles
Science experiments at home
Family DIY project (e.g., building birdhouses)
Family photo booth with props and costumes
Mini golf tournament at home
Family game show night with trivia questions
Family talent show with skits and performances
Ice cream sundae bar with various toppings
Stargazing night in the backyard
Family bike ride to a local ice cream shop
Family gardening project
Paint and sip night for all ages
Create a family time capsule
Outdoor water balloon fight
Family yoga or exercise session
Family baking night with cookies or cupcakes
DIY tie-dye T-shirt night
Family-friendly outdoor sports tournament (soccer, basketball, etc.)
Learn a new dance routine together
Family movie marathon with a theme (e.g., superhero movies)
Family-friendly karaoke competition
Visit a local museum or art gallery
Family hike in a nearby nature reserve or park
Have a picnic dinner under the stars
Visit a local zoo or aquarium
Have a board game tournament with prizes
Family storytelling night
Family paint night with canvas and paints
Have a DIY spa night with facemasks and foot soaks
Play a game of mini-Olympics in the backyard
Family bike ride to explore a new neighborhood or trail
Create a family music video or lip sync battle
Play outdoor lawn games like croquet or bocce ball
Family-friendly cooking class or workshop
Family puzzle-solving challenge with riddles and brain teasers
Visit a nearby amusement park or fair
Family DIY science experiments
Host a themed costume party
Go bowling as a family
Family-friendly DIY home improvement project
Host a family poker or card game night
Family craft night with recycled materials
Family movie night with homemade tickets and concessions
Take a family trip to a nearby beach or lake
Visit a local farmers market and cook a meal together
Have a family outdoor painting session
Family-friendly outdoor camping trip
Have a family picnic at a local botanical garden
Visit a nearby trampoline park or indoor playground
Play a game of flashlight tag in the backyard
Family-friendly video game tournament
Have a family beach volleyball or soccer game
Visit a local farm and learn about animals and agriculture
Family DIY pottery or ceramics night
Have a family cooking challenge with secret ingredients
Go on a family geocaching adventure
Host a backyard BBQ with games and activities
Family-friendly DIY woodworking project
Have a family field day with relay races and obstacle courses
Visit a local science center or planetarium
Family-friendly DIY jewelry-making night
Play a game of family-friendly paintball or laser tag
Host a family trivia night with various categories
Have a family visit to a nearby historical site or landmark
Family DIY tie-dye pillow or blanket night
Go on a family nature walk and identify different plants and animals
Have a family game night with video game consoles
Visit a local indoor trampoline park or rock climbing center
Family-friendly DIY soap-making night
Play a game of family-friendly flag football or soccer
Have a family visit to a nearby science museum
Host a family origami or paper craft night
Family-friendly DIY candle-making night
Have a family visit to a local aquarium or marine center
Play a game of family-friendly laser tag or archery tag
Have a family visit to a nearby children's museum
Host a family painting party with easels and canvases
Family-friendly DIY bath bomb-making night
Play a game of family-friendly ultimate frisbee or disc golf
Have a family visit to a local botanical garden or arboretum
Host a family pottery painting night at a local studio
Family-friendly DIY terrarium-making night
Play a game of family-friendly beach volleyball or soccer on the sand
Have a family visit to a nearby zoo or safari park
Host a family tie-dye clothing party with various colors and patterns
I hope you find these ideas helpful and enjoy many memorable family fun nights!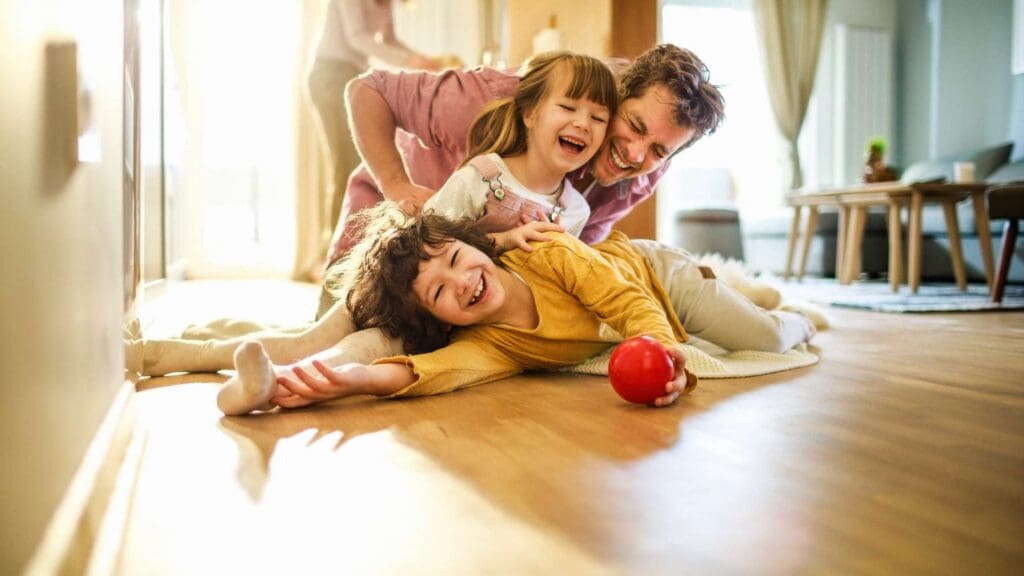 Why Is Family Fun Night So Important?
Family fun night is an important aspect of family life as it provides an opportunity for families to spend quality time together and create memories that will last a lifetime. Whether it's playing a fun game, trying out different fun activities, or simply spending time together, a family fun night can be a great way to bond and connect. There are a multitude of fun family night ideas to choose from, ranging from classic board games like Monopoly to making your own game using letter-size sheets of paper and cardboard boxes. Family movie night, family dinner, and family video night are also popular choices for families.
Another great thing about family fun night is that it doesn't have to cost a lot of money. Simple activities like taking a bike ride to a local park, trying out a fun obstacle course in the backyard, or playing games with a deck of cards can provide just as much fun as buying an expensive board game. The best way to choose an activity for a family fun night is to consider everyone's interests and preferences. Younger kids may enjoy playing with balloons or having a peanut butter and jelly race, while older kids may enjoy playing their favorite video games or creating their own game.
Having regular family nights is a good idea, not only for the fun and bonding it brings, but also for the physical and mental health benefits. Going outside and getting some fresh air, as well as trying new and unique ideas, can be a great way to relieve stress and boost mood. Whether it's a summer night spent roasting marshmallows, a bike ride to a local ice cream parlor, or even a warm apple pie baking contest, there are many opportunities for fun and memories.
Overall, family fun night is a great way to create lasting memories and have a great time together as a family. By making it a tradition in your home, you can ensure that everyone is actively involved and having a great time. With so many fun family night ideas to choose from, there is no excuse not to make the most of this special time together. So why not gather your family and choose a game or activity tonight and start creating those memories.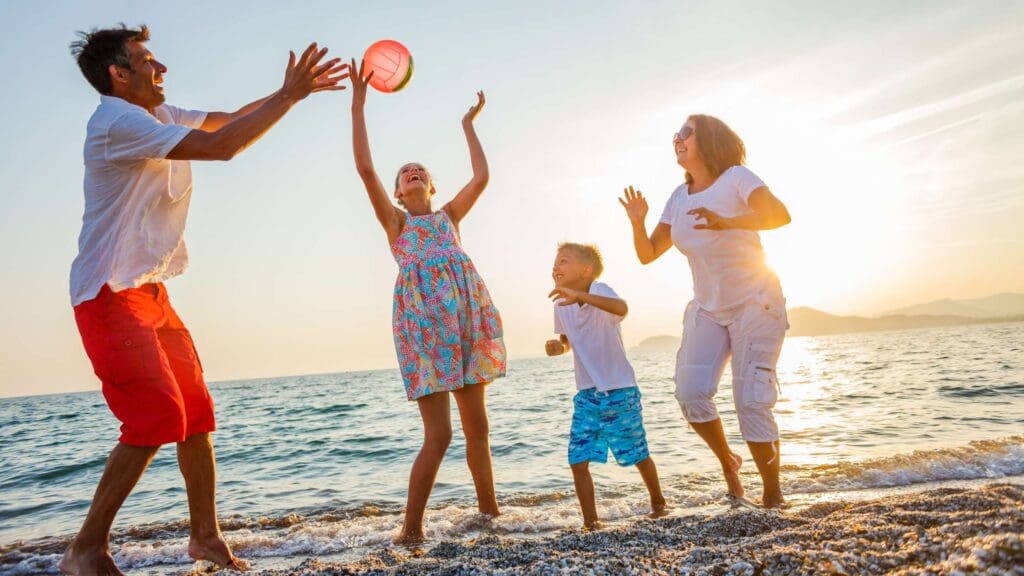 Bottom Line
In conclusion, family fun nights are a great way to spend quality time with your family members. These nights not only bring everyone together, but also provide a number of benefits such as increased bonding, improved communication, and a sense of unity within the family.
To make family fun nights a tradition in your home, try setting aside a specific day and time each week for this activity. This can be a great way to ensure that everyone is looking forward to this special time together. Additionally, you can switch up the activities each week to keep things interesting and try out different games and activities with your family.
Whether it's playing board games, participating in a scavenger hunt, or enjoying a dance party, there are so many fun ideas that can bring the whole family together. Family fun nights are a great opportunity to create memories and have fun, so don't miss out on this wonderful chance to spend time with your loved ones.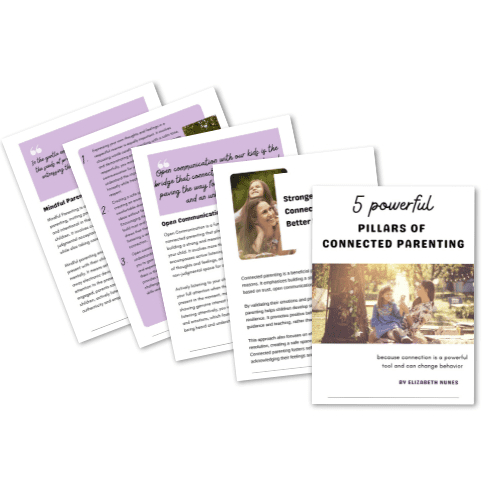 Free Download
Take your parenting journey to the next level with our comprehensive ebook on Connected Parenting.
Download this ebook now and embark on a transformative parenting experience that will strengthen your bond with your child and bring joy and fulfillment to your family life.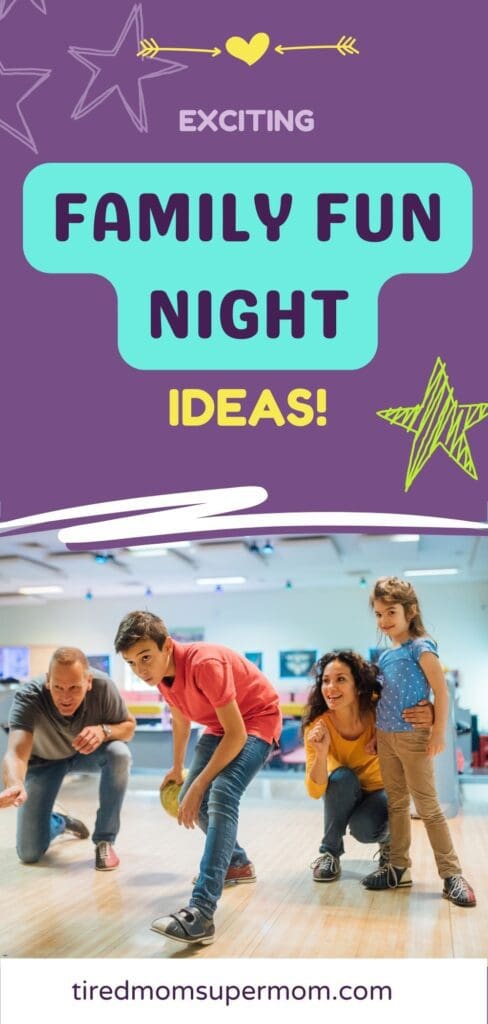 More Like This