This post may contain affiliate links. Full privacy policy and disclosure here.
OOOHH I LOVE Christmas!
I also find Christmas to be this intimidating holiday, and it seems to drain my bank account every year haha.
But, after having 3 kids go through the toddler stage (actually my youngest is in the toddler stage now) I have a FEW ideas on how to create make a toddler stocking. So enjoy this list of best toddler stocking stuffer ideas, and let me know if your toddler loves them too!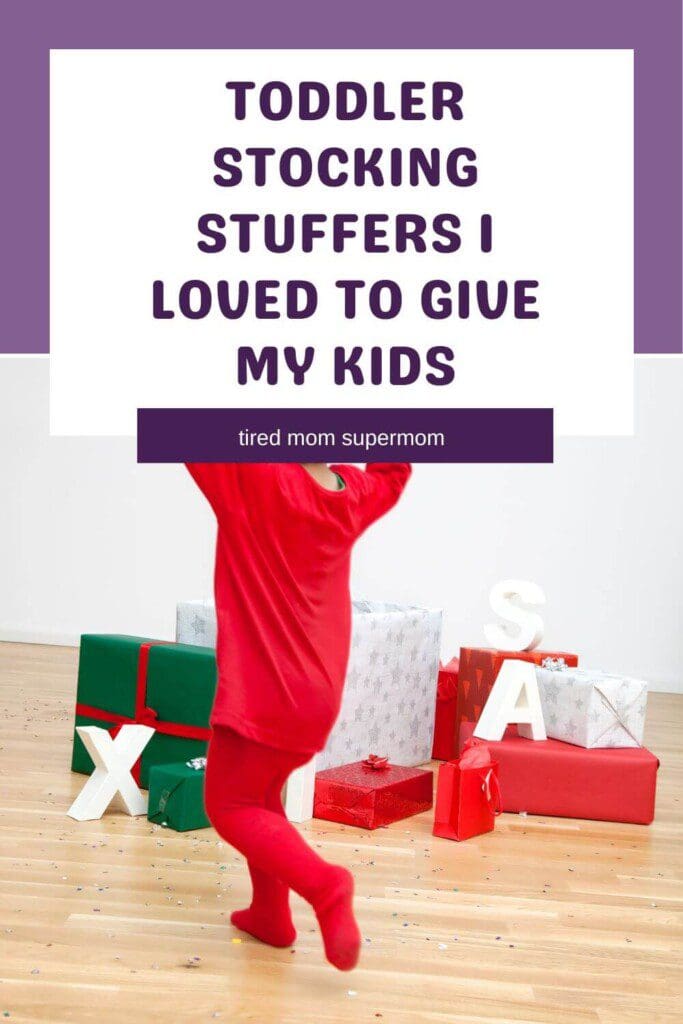 Top 31 Best Stocking Stuffers for Toddlers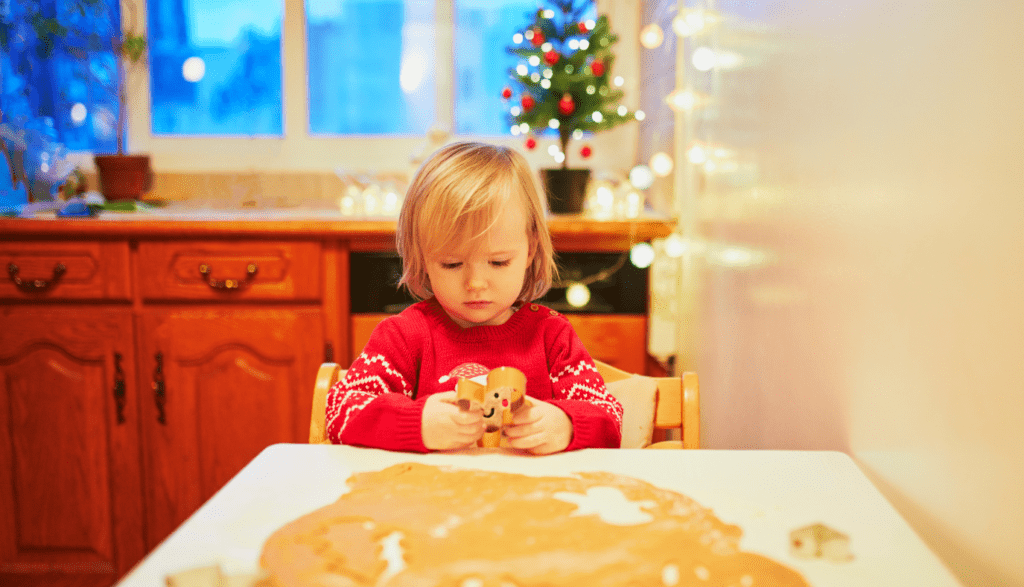 Tips for Making the Most of Stocking Stuffers for Toddlers
Making the most of stocking stuffers for toddlers requires a thoughtful approach that balances their developmental needs, interests, and the magic of the holiday season. Here are some tips to ensure that these small treasures create memorable moments and valuable experiences for your little ones.
Firstly, consider age-appropriateness and safety when selecting stocking stuffers. Toddlers are at a stage of rapid growth and exploration, so opt for items that are designed for their specific age range. Avoid small parts that could pose a choking hazard and ensure that any materials used are non-toxic and child-friendly.
Next, focus on items that contribute to their development. Choose stocking stuffers that can enhance their fine motor skills, hand-eye coordination, and cognitive abilities. Puzzles, building blocks, and art supplies are excellent choices, as they engage both their minds and hands in creative endeavors.
Additionally, think about their interests and preferences. Whether it's their favorite characters, colors, or themes, incorporating elements that resonate with them can make the stocking stuffers even more exciting. This personal touch shows that you've taken their likes into consideration, making the experience more special.
Stocking stuffers can also serve as a practical extension of their daily routine. Items like sippy cups, routine cards, and hygiene-related gifts such as bath toys or toothbrushes can turn mundane activities into fun-filled adventures. This not only adds to their enjoyment but also helps establish positive habits.
Don't forget the fun factor! While educational and practical items are valuable, stocking stuffers are also about joy and delight. Including a mix of toys, games, and playful accessories ensures that your toddler has a well-rounded experience.
When arranging the stocking, think about the presentation. You can layer items strategically to build anticipation, ensuring that the first surprise leads to yet another. This prolongs the excitement and keeps the holiday magic alive throughout their exploration.
Lastly, encourage interactive play. Some stocking stuffers, like finger puppets, musical instruments, or card games, invite social engagement with family members. This not only creates bonding moments but also helps develop their communication and social skills.
Incorporating these tips can transform stocking stuffers into cherished memories for both you and your toddler. By considering their age, preferences, developmental needs, and the joy of the season, you can make these small surprises a significant part of your holiday traditions, fostering laughter, learning, and connection.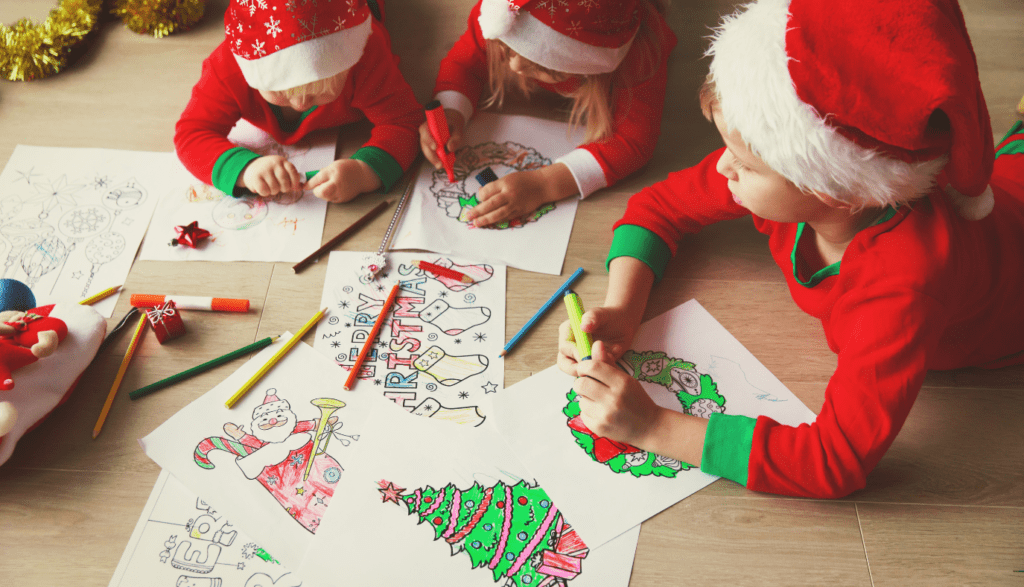 Should Toddlers Get Candy and Treats In Their Stocking?
Treating toddlers with goodies in their stockings can be a great way to create a joyful Christmas experience. It's a great idea to fill a toddler's stocking with items that are of the perfect size for their little hands, ensuring they have a fun and engaging time.
These little kids, aged one to four years old, find much fun in discovering surprises in their Christmas stockings. Just like big kids, even a little girl or a little boy would appreciate treats that match their favorite characters or favorite colors. It's a good idea to consider filling the toddler's stocking with smaller items that align with their interests.
This fun way of gifting can be an excellent addition to your holiday gift guide. For young children, especially those who had a good time with similar treats last year, this could become a tradition. You can also find toddler stocking stuffer ideas through affiliate links, which may support you as an Amazon Associate.
Remember, for toddlers, the joy comes not only from the treats themselves but also from the process of discovering and unwrapping them. And while it might seem like just a little bit, these small puzzles, stuffed animals, or little toys can be a big hit, adding to the whole family's merry Christmas spirit.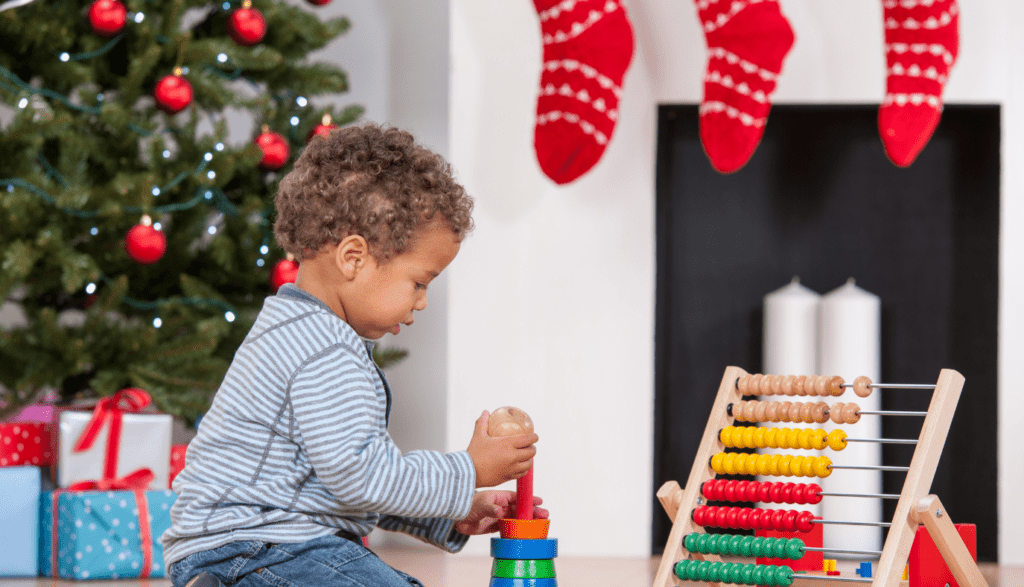 Where To Buy Stocking Stuffers For Toddlers
When it comes to finding the best stocking stuffers for toddlers, there are several great options available, ensuring a joyful and engaging experience for these little ones during the holiday season. Whether you're looking for the perfect toddler-sized gifts, vibrant and colorful items, or simply fun options that align with their age and interests, you have a variety of sources to choose from.
One of the easiest ways to find great stocking stuffers for toddlers is by browsing online. Numerous websites offer curated lists of the best stocking stuffer ideas for young kids, taking the guesswork out of your search. You can explore gift ideas that cater specifically to one-year-olds or three-year-olds, ensuring that the items are not only entertaining but also safe and appropriate.
Online marketplaces like Amazon are particularly convenient for busy parents. They offer a wide range of stocking fillers that come in various sizes, perfect for little hands. The "ideal size" aspect is crucial as toddlers are just discovering their coordination skills, and items that are the right size for them enhance their ability to explore and play effectively.
Local toy stores and specialty shops also make for excellent places to hunt for stocking stuffers. The advantage of visiting physical stores is that you can see and feel the items firsthand, ensuring that they are of high quality, have vibrant colors, and are free from any potential hazards. Staff at these stores can often provide personalized recommendations based on your child's age and preferences.
Craft and art supply stores are perfect if you're looking for items that foster creativity and imaginative play. Small hands can easily grasp art tools like crayons, markers, and paintbrushes, making them ideal for the age group. These little things can inspire your toddler's inner artist and provide hours of creative fun.
Remember that when shopping for stocking stuffers for young toddlers, the emphasis is on the "fun items" that are not only enjoyable but also safe. Items like puzzles with large pieces, bath toys that are easy to clean, and soft stuffed animals can be great additions to their stocking.
Whether you're searching for the "perfect gift" that aligns with their favorite things or seeking stocking fillers that offer a "fun option" for young children, the variety of choices available ensures that you can create a memorable holiday experience for your little ones. While some items might come at an "extra cost," the joy and excitement they bring to your own kids are undoubtedly worth it.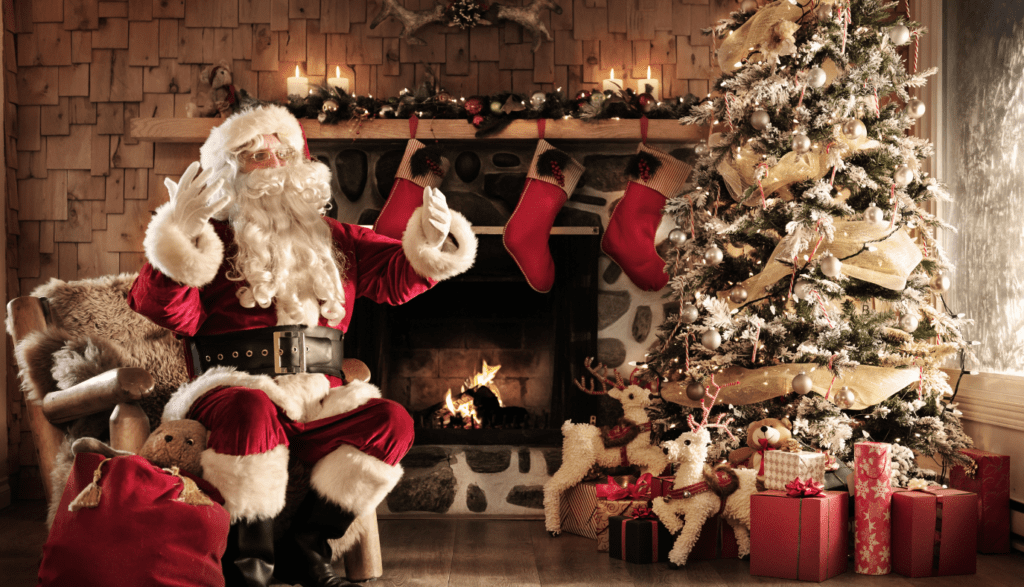 Why I Like Shopping On Amazon For My Toddler Stocking Stuffers
Shopping on Amazon for my stocking stuffers is a preference I hold dear, particularly when it comes to finding the best options for one-year-olds and other young children. The convenience and variety offered by Amazon are a great thing, as I can effortlessly explore a comprehensive list of the best stocking stuffers from the comfort of my home. The platform's user-friendly interface makes it easy to filter items suitable for these age groups, ensuring that I find the best thing for my little ones without getting overwhelmed.
Additionally, shopping on Amazon minimizes hassle, making it a particularly appealing choice when considering less mess. I can avoid the chaos of physical stores, especially during busy holiday seasons, and have these carefully selected stocking stuffers delivered straight to my doorstep. The extensive list of stocking stuffers on Amazon guarantees a range of options that cater to the preferences and interests of my young toddlers, ensuring a hassle-free and satisfying shopping experience.
Bottom Line
Looking for the best stocking stuffer ideas for young kids? Consider these great options that not only bring excitement but also enhance their hand-eye coordination. For the little artists, bath time fun can be the perfect way to explore their creativity.
Whether it's a small puzzle, a stuffed animal in their favorite color, or a little thing that adds to their joy, finding the perfect stocking stuffer idea can earn you bonus points from Santa Claus.
These fun options not only make Christmas shopping enjoyable but also ensure hours of creative play, making each little artist's stocking a great addition under the Christmas tree. With fun colors and the right size for small hands, these stocking stuffers are the ideal size to be the perfect gift for your own kids.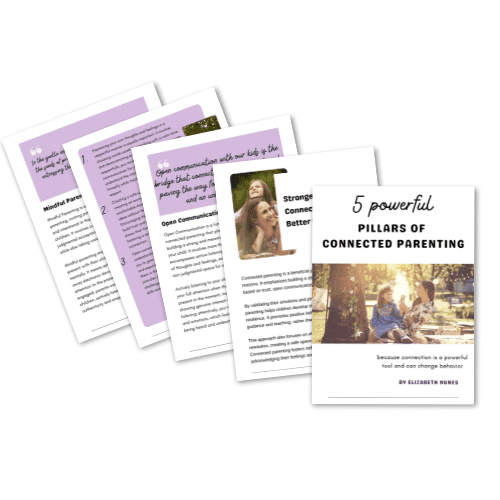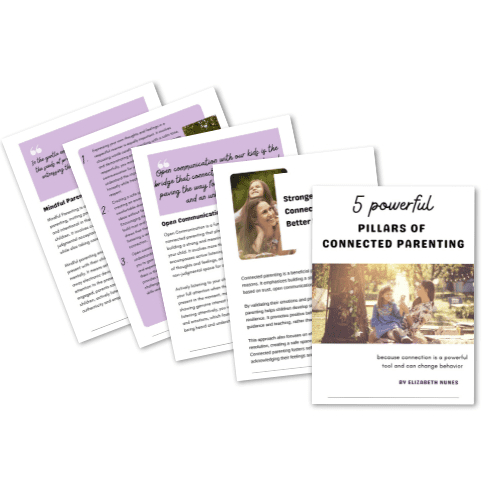 Free Download
Take your parenting journey to the next level with our comprehensive ebook on Connected Parenting.
Download this ebook now and embark on a transformative parenting experience that will strengthen your bond with your child and bring joy and fulfillment to your family life.
Want More On Parenting?