This post may contain affiliate links. Full privacy policy and disclosure here.
Welcome to my mommy blog, where we talk all things parenting, and today's topic is all about problem-solving activities for toddlers! As a mom of young children, I understand the importance of helping our little ones develop their problem-solving skills from a young age. After all, these skills will set them up for success throughout their entire lives.
So, today, I want to share with you some of my favorite problem-solving activities that you can do with your little ones on a daily basis, without too much thought or effort. By incorporating these fun activities into your child's playtime, you can help them build their cognitive, social, and emotional skills, while also having a blast together!
So, let's get started and explore different ways we can help our children become problem-solving masters!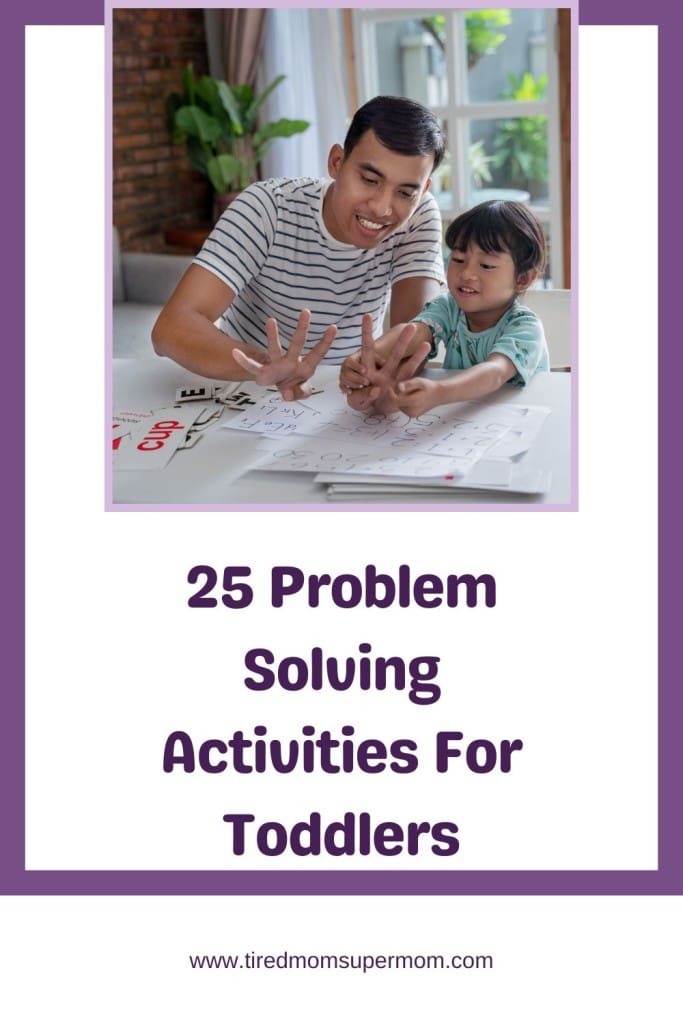 Identifying Problem-Solving Skills for Toddlers
Before we jump into the fun activities, let's first talk about the different types of problem-solving skills that toddlers need to develop. As parents, we want to ensure that our little ones are equipped with the tools they need to face any challenge that comes their way. Cognitive skills, social skills, and emotional skills all play a crucial role in developing problem-solving abilities.
Cognitive skills involve critical thinking, language development, and the thought process. By engaging our toddlers in activities that encourage them to think outside the box, we help them build their cognitive skills and develop the ability to come up with different solutions to a problem.
Social skills are also important, as they help our little ones learn how to work in teams, communicate effectively, and deal with peer pressure. By providing opportunities for small group activities or team-building exercises, we can help our children develop their social skills and learn how to work together to find the best solution to a problem.
Emotional skills are equally important when it comes to problem-solving. Toddlers need to learn how to deal with difficult situations, understand the natural consequences of their actions, and develop a positive mindset. By allowing our little ones to explore their emotions and providing a safe and supportive environment, we can help them develop their emotional intelligence and become better problem solvers.
Now that we know what types of problem-solving skills our toddlers need to develop, let's dive into some fun activities that will help them build these skills and have a blast doing it!
Fun Problem-Solving Activities for Toddlers
Here's a list of 25 problem-solving activities suitable for toddlers:
Shape Sorting: Provide a variety of objects and ask toddlers to sort them based on their shapes.
Puzzle Time: Offer age-appropriate puzzles for toddlers to solve, encouraging them to match shapes or complete pictures.
Block Tower Challenge: Challenge toddlers to build a tower using blocks without it toppling over.
Button or Zipper Practice: Provide clothes with buttons or zippers for toddlers to practice opening and closing.
Object Hide and Seek: Hide an object and ask toddlers to find it using clues or directions.
Sensory Bin Exploration: Create a sensory bin filled with materials like rice, sand, or water, and ask toddlers to find specific objects hidden within.
Stringing Beads: Offer beads and string for toddlers to thread through, developing their fine motor skills.
Pattern Replication: Create a simple pattern using objects or toys and ask toddlers to replicate it.
Counting Games: Engage toddlers in counting objects or matching numbers to objects.
Scavenger Hunt: Set up a scavenger hunt with simple clues or pictures for toddlers to follow and find hidden treasures.
Building Bridges: Provide blocks and ask toddlers to build bridges over imaginary gaps.
Stacking Cups: Encourage toddlers to stack cups in different ways, exploring balance and coordination.
Obstacle Course: Set up a small obstacle course with cushions, tunnels, or other safe objects for toddlers to navigate.
Play Dough Shapes: Ask toddlers to create different shapes using play dough.
Color Sorting: Provide objects or toys in various colors and ask toddlers to sort them into matching groups.
Water Play Experiments: Offer cups, containers, and water for toddlers to explore volume, pouring, and mixing.
Animal Sounds Game: Play a game where toddlers identify animal sounds or imitate them.
Nature Scavenger Hunt: Take toddlers on a nature walk, searching for specific items like leaves, rocks, or flowers.
Memory Game: Play a memory game with cards, asking toddlers to find matching pairs.
DIY Musical Instruments: Create simple musical instruments with household items and encourage toddlers to experiment with sound.
Dressing-Up Challenge: Lay out different pieces of clothing and ask toddlers to dress themselves, promoting independence.
Shape Tracing: Provide templates of shapes and ask toddlers to trace them using crayons or markers.
Sock Matching: Give toddlers a pile of socks and ask them to match pairs by color or pattern.
Follow the Leader: Play a game where toddlers imitate your actions, promoting listening skills and coordination.
Sensory Bottles: Create sensory bottles filled with colorful objects or materials for toddlers to shake and explore.
Remember to always supervise toddlers during these activities and adapt them according to their age and developmental stage.
Tips for Effective Problem-Solving with Toddlers
When it comes to teaching problem-solving skills to toddlers, there are a few things to keep in mind to make the process as effective as possible.
Start with Small Problems
When introducing problem-solving activities to your toddler, start with small and simple problems that they can easily understand and solve. As they become more comfortable with the process, you can gradually increase the difficulty level of the problems you present to them.
Encourage Independent Play
While it's important to guide your child through problem-solving activities, it's also important to give them opportunities to solve problems on their own. Encourage your child to engage in independent play with building blocks, puzzles, or other toys that allow them to explore and experiment with problem-solving techniques.
Use Open-Ended Questions
Asking open-ended questions is a great way to encourage your child's critical thinking skills and creativity. Avoid asking questions with a right or wrong answer, and instead, ask questions that encourage your child to think outside the box and come up with their own solutions.
Work in Small Groups
Working in small groups with other children is a great way to encourage problem-solving skills and teamwork. When working in groups, make sure to assign tasks and roles that are appropriate for each child's skill level and ability.
Emphasize the Thought Process
While it's important to find the correct solution to a problem, it's equally important to emphasize the thought process behind finding the solution. Encourage your child to explain how they came up with their solution and why they think it's the best one.
By incorporating these tips into your problem-solving activities with your toddler, you can help them develop their cognitive, social, and emotional skills while also having fun together!
Bottom Line
Teaching problem-solving skills to your toddler is an essential part of their cognitive and social development. By introducing them to problem-solving activities at a young age, you are giving them the tools they need to navigate difficult situations and challenges in their daily lives.
Remember to start with small problems, encourage independent play, use open-ended questions, work in small groups, and emphasize the thought process behind finding the solution. And don't forget to have fun with it! Incorporating fun and engaging activities into your daily routine is a great way to keep your toddler interested and excited about problem-solving.
So whether you're playing a scavenger hunt, building a tower with building blocks, or working on a puzzle together, these problem-solving activities for toddlers are a great way to help your child develop their cognitive, social, and emotional skills while having fun at the same time.
With a little bit of patience, encouragement, and creativity, you can help your toddler become a confident problem solver and prepare them for the many challenges that lie ahead. So, let's get problem-solving!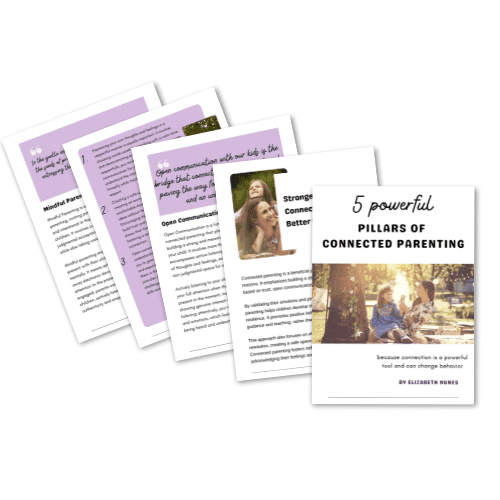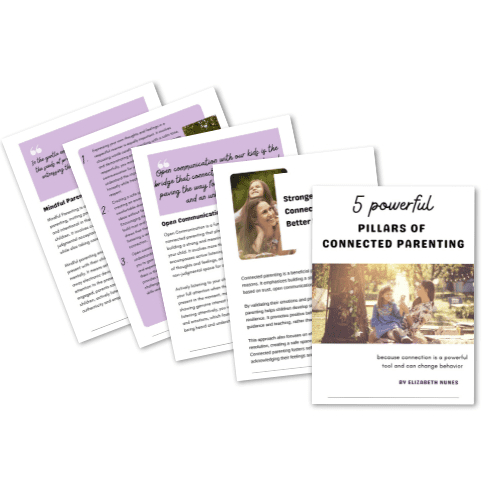 Free Download
Take your parenting journey to the next level with our comprehensive ebook on Connected Parenting.
Download this ebook now and embark on a transformative parenting experience that will strengthen your bond with your child and bring joy and fulfillment to your family life.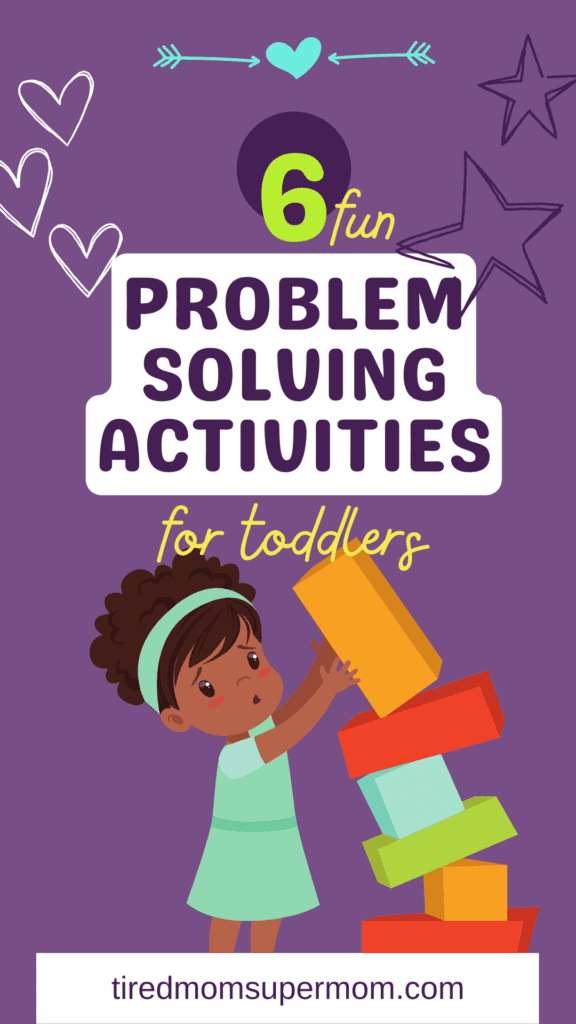 More Like This