This post may contain affiliate links. Full privacy policy and disclosure here.
Summer is my absolute favorite time of year. The kids are home all day long and we have so many things we want to do!
In order to have the best summer break ever, we try to have a list of things we want to make sure we do before school starts up again. Here is the ultimate guide for kids in the summer!
Summer season goes by too fast, it's like we blink and it's back to school. I guess it's because our days are so busy and we have so many things to accomplish. I find the busier we are, the faster time flies.
Enjoy this list of fun summer bucket list ideas full of outdoor activities and simple ideas for a rainy day as well. If you need some activities for the backyard, enjoy this Backyard Activities For Toddlers post.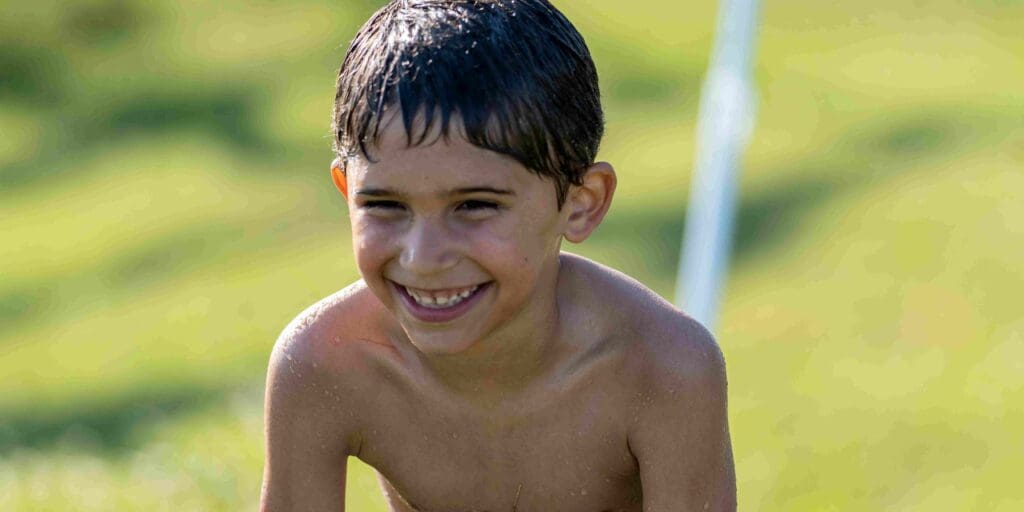 The Purpose Of A Bucket List
A bucket list is simply a list of activities or goals that you want to accomplish in a set time frame. People create bucket lists for all sorts of occasions, more popular ones being before the end of life or the travel around the world lists. Most of the time, a bucket list is just a list of goals you want to accomplish in life.
But who says bucket lists need to be long term or complicated? Not me!
Have a blast this summer and check off your list day by day until you've had the best summer ever and did all the things you wanted to do and get physical and sporty with your kids too.
Generally, our bucket list is nice and short, and very relaxed.
Due to the ages of my kids right now, we like to keep things super simple and play our days by ear.
Some of our favorite bucket list items are to hit up brand new play parks that we have never been to, see how many hot days we can spend splashing around at different splash parks in the area and most of all we want to make sure we never waste a day sitting around.
The range of activities we've come up with is one of the things I like about our list, and it gets me extremely enthusiastic about it.
My children enjoy trying new things and visiting new places.
Our summer will be jam-packed with easy, at-home activities as well as visits to gardens and museums. We also incorporated a variety of crafts, physical activities, personal development activities, and adventure.
See also: 8 Easy Backyard Games For Kids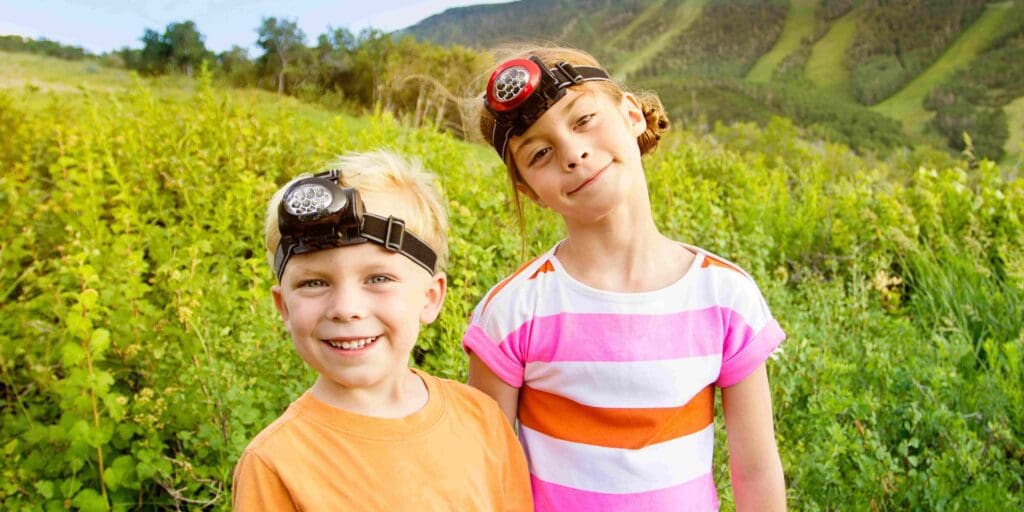 Bucket List Ideas Kids For Kids
Use this list to inspire your own summer bucket list for kids, and don't forget to download the free printable set of thought cards at the bottom of the page!
This summer bucket list card style also has a huge benefit for your kids. Because directing them to a long list of options when they say they're bored might be overwhelming and lead to decision overload. Put your summer bucket list cards in a bowl instead. If your child becomes bored, tell them to pick a random card and follow the instructions on it. It's simple and enjoyable!
See also: Water Table Activities For Toddlers
Berry Picking
Play Frisbee
Pass Ball With Family In Large Field
Go Wildflower Picking (Bonus If You Can Use It At Home In A Tea or Something!)
Catch Bugs
Try To Catch Frogs
Visit The Farmers Markets
Attempt To Plant Something In The Garden
Go For A Nature Walk
Get Ice Cream For The Ice Cream Truck
Volunteer At SPCA
Watch Summer Storms (#ABStorm)
Catch Fireworks
Learn Hopscotch
JumpRope
Run Through Sprinkler
Camping
Backyard Camping
Build A Fort
Fly Kites
Have A Watergun Fight
Go To The Waterslides
Have A Water Balloon Fight
Find A Fair
Find A Gaanger Sale
Splash At The Beach
Paint Kindess Rocks
Splash In The Water Table
Eat Too Much Ice Cream
Ride Bikes And Go Rollerblading
Watch Movie Outside With Friends
Gaze At The Stars
Visit The Local Library
Climb A Tree
Visit The Petting Zoo
Hang A Bird Feeder In The Backyard
Design A Backyard Obstacle Course
Create Large Bubbles With Different Materials
Have Late Night Bubble Baths
Do A Scavenger Hunt
Make Root Beer Floats
Roast Marshmallows and Hot Dogs
Go To An Amusement Park
Attend A Parade
Take A Road Trip
Feed The Ducks
Have A BBQ With Friends
Watch The Sun Set (or Rise)
Go To Mini Golf
Try The Slip N Slide
Swim In Outdoor Pool
Go To A River And Collect Rocks
Jump In Puddles
Go To The Zoo
Go To The Lake
Do Lots Of Summer Crafts
Bake Cookies
Blend Smoothies
Create DIY Popsicles
Eat Ice Cream For Breakfast (Banana Ice Cream Is Our Favorite)
Keep Reading Daily
Make A Time Capsule
Play With Sidewalk Chalk
Go To A Movie Theater
Visit Local Nature Center
Enjoy a family bike ride
Library Storytime
Do Science Experiment
Have Water Gun Fight
Host A Dance Party
Visit the farmer's market
See A Baseball Game
Host A Hula Hoop Contest
visit Local Farm For Fresh Eggs
Visit Local Animal Shelter
Set Up Obstacle Course In The Back Yard
Participate In The Summer Reading Program
See A Fireworks Show
Make Paper Airplanes
Play Flashlight Tag
Have A homemade pizza party
Make homemade play dough
Enjoy homemade popsicles
Play a new board game
Do a random acts of kindness
Splash In the Kiddie Pool
Enjoy Screen Time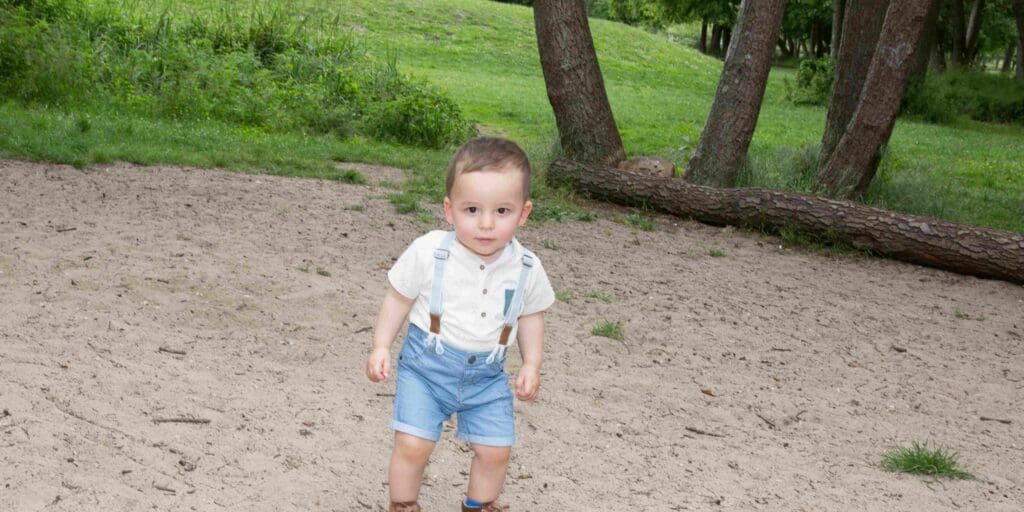 The Issue with a Kids' Summer Bucket List
I performed some research on to-do lists for summer enjoyment and discovered the underlying reason why summer bucket lists can be stressful, particularly for parents.
Let's say you get one of those gorgeous Pinterest downloads with 101 summer bucket list suggestions.
You and the kids start by ticking off a couple of easy things you've previously done after hanging the lovely list on your wall. Fun!
But then you take a step back and realize you still have 99 checkboxes to complete. Hmm.
It turns out that having a list with a lot of unchecked boxes increases your stress level. When we develop a summer bucket list for kids, this isn't the effect we're hoping for.
Furthermore, even if you checked off 50 fantastic summer activities – which would provide plenty of summer fun and memories for your kids – you'd still be left with 51 unchecked boxes.
Because of this, you may feel as if you haven't done "enough" while, in fact, you have accomplished a great deal.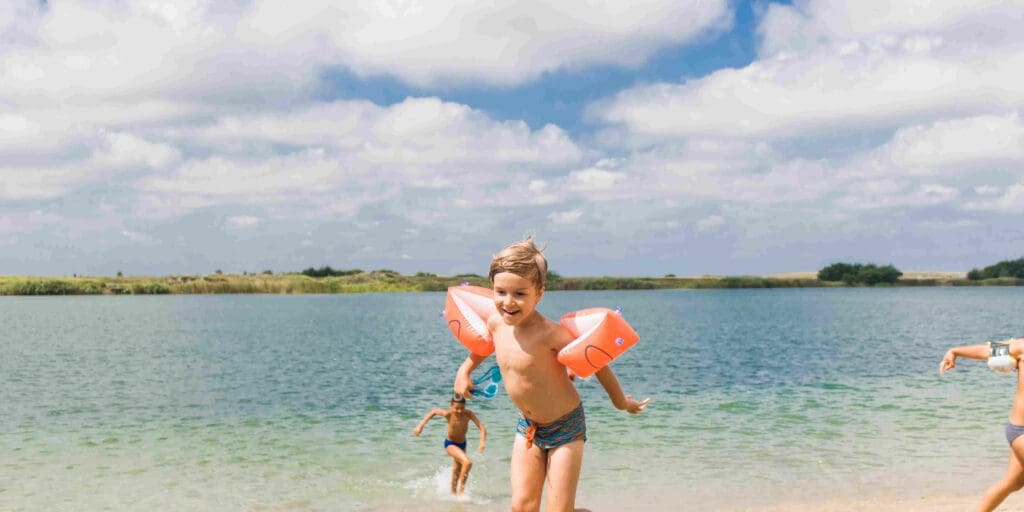 Kids Bucket List Ideas Can Lead To A Stress Free Summer
Don't build a list when developing a summer bucket list for kids.
Instead, think of your summer bucket list as an inspiration board. Because you won't always get everything done with an idea board, and that's just fine.
Scroll down to the How to Make a Summer Bucket List That's All Fun And No Stress section near the end of this piece for more on why that is and how to make a summer idea board. If you follow those suggestions, you'll have a joyful and carefree summer.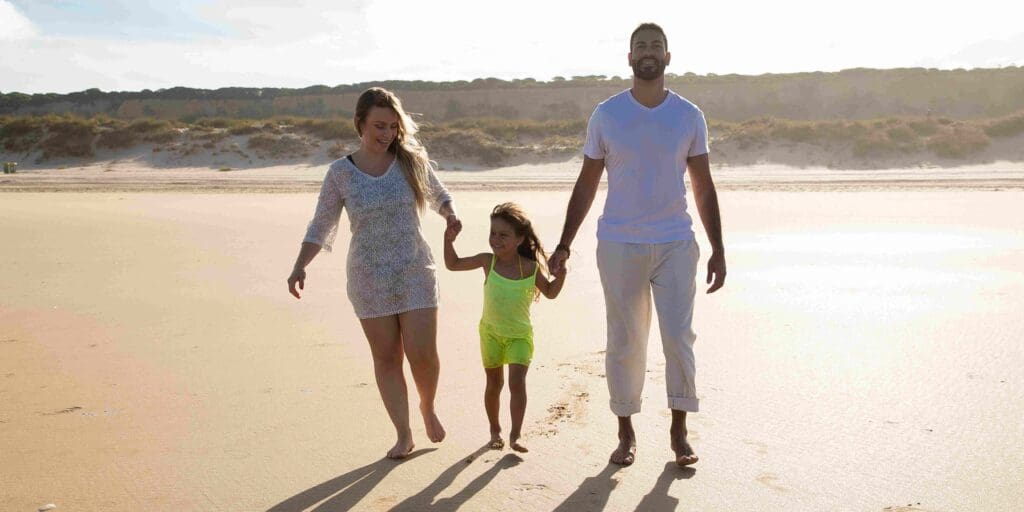 Make Your Own Summer Bucket List
When we prepare our lists of things we want to do over the summer, I always include the kids. We're usually on the same page, but every now and again they come up with something I wouldn't have thought of. For example, "play tennis" and "host a dance party" made the list this year…. It's not one of my ideas, but it's a lot of fun and doable.
So, I strongly urge you to gather the kids and come up with as many entertaining activities as you can. Then, from the list, have them choose their top 3-5 suggestions. These are the ones you'll want to pay attention to.
We know we won't be able to do everything on our bucket list when we make it. Tubing down a river has been on our bucket list for several years! When we're bored and someone asks, "What should we do today?" we have an incredible list to look over to find something to do.
That said, it's worth fitting in a few items that are really important or require extra forethought to ensure that you get to the top of your to-do list.