4 Easy Ways You Can Give Your Toddler a Feeling Of Independence
Kids adore independence (the tantrum they just had over doing it alone, yes, that one), it makes them feel like big kids, and independence is something they want.
Have you ever noticed how ready preschoolers and toddlers are to help you out? My kids still amaze me by how much they like pulling weeds and helping out in the yard; they even requested their own broom and dustpan and vacuum cleaner to clean up after themselves.
Its always a bit of a nuisance at first since they were more interested in making a mess than actually helping, but as I showed them how to help, they really took it up and now help themselves. My 3rd child was cleaning her own high chair tray with a paper towel before age 1!
See also: Insights To Raising A High Energy Toddler
Giving a toddler this independence does not imply doing major, risky things like allowing them to cut vegetables with a knife simply because they want to. It's really about making tiny decisions for oneself that they can subsequently act on, which helps their brain development and gives them necessary life skills. Below are some suggestions for gently encouraging them to use their newfound independence to teach them basic life skills.
This post may contain affiliate links. Full privacy policy and disclosure here.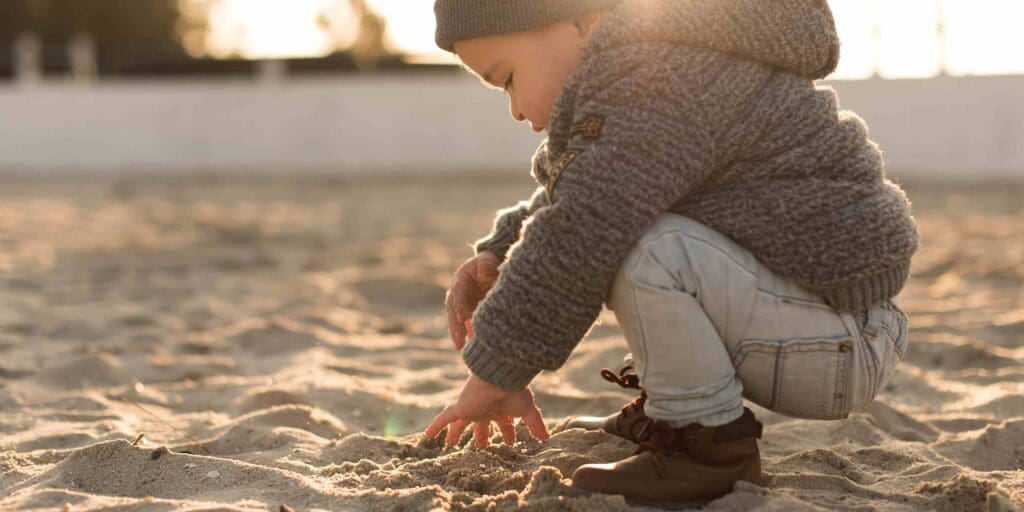 Life Skills All Toddlers Should Know
Grab A Snack
Make a snack bin for yourself and store it in the lowest area of your pantry or a lower cabinet of the fridge that is easily accessible by your toddler. They can reach the snack bin and pick a snack for themselves when it's snack time.
You can slice up fruit, buy string cheese, yogurt tubes or fruit pouches and place them in a bin for your toddler. Try to show your little one that this is the snack bin they are allowed to pull from. I wouldn't give them free reign of choosing a snack whenever they want, but you can show them cues that when it is snack time, they can check their snack bin for a tasty treat.
We personally keep all snacks at the table for safety reasons, cleanliness reasons.
Grab Water
If you have a refrigerator with a water dispenser, or a separate water tower (we have this one) you can teach your kids to get their own water by around 18 months of age. Keep a basket or container of water bottles or cups on a lower cupboard that children's may access and fill up without the assistance of a parent.
Allow them to fill their own cup with water from the fridge when they're thirsty, or pre-fill water bottles and store them in the fridge so they can access it when they're thirsty. You're not going to allow them to wash the baby bottles and cups on their own but they can help if you're there.
Get Dressed
Children love to pick out their own clothes and put them on themselves, so why not allow them this independence and teach them how to get dressed early on in life.
Hang a lower clothing pole in the closet and keep their things within reach so they may choose shirts, sweaters, dresses, and other items is very helpful. We utilize dresser drawers for all of our children, and each child has a dresser because we converted all of the change table dressers into plain dressers! This was a great investment if I do say so myself, and these dressers last forever!
Dressers should be organized so that children may choose their own clothes. I've even seen stickers that you can paste on the exterior of each drawer to indicate if it stores shirts, pants, or other items. It's preferable to use a lower dresser for this; a tall dresser won't work as well and can be dangerous if not baby proofed correctly.
Make a station for jackets and shoes. in your entryway for your toddler. If you don't have a lot of room, a basic wall hanger with 4-5 hooks and a shoebox or mud tray would suffice. We have a little storage cubby in our entryway where we keep coats and shoes so the kids may choose and put on their own shoes and jackets before leaving the house and when we come home.
When children dress themselves, they do not want to change, and you do not want to argue with them about it since it is one of those toddler tantrums that may quickly develop. (see also: Most Shocking Mistakes You May Be Making When Responding To Tantrums)
To avoid your kids wearing shorts and flip-flops in a snowstorm, rotate seasonal clothing and only store in-season items in drawers. I package up the season's size, mark it, and keep it in the basement for hand-me-downs or whether the size will still be available next season. I like to say things stay organized, it's a mess in my storage space, but at least the clothes that my kids wear everyday are organized and clean. The mess can wait.
Help Put Away The Laundry
Make it simple for toddlers to put away the laundry and thank them for their help along the process. Sort their clothing into tiny heaps by the basics – socks, underwear, pants, shirts, and so on – once you've folded the washing. Show them how to place each tiny pile in the right drawer by placing it on the floor or on their bed in their room.
Place a wash basket in their room and remind them to put their clothing in it every time they change. They're not just cleaning up after themselves, but they're also learning the laundry cycle – dirty, clean, put away – and they're a part of both.
See also: Tips To Make The First Day Of Preschool Exciting
Giving Toddlers A Feeling Of Independence
Toddlers are learning all the time. Every single day that they get out of bed is a day full of learning new and exciting things. This is why it's so exciting and frustrating to be a little human being at this stage. Not having the proper tools and knowledge to take on the exciting adventures of the day can be very difficult to cope with. Not to mention the lack of emotional regulation, lack of basic understanding and practically no fine motor skills to work with…it's a disaster to be a toddler!
So let's make life for our littles easier and give them opportunities for independence through small tasks. It may seem like a small thing to you, but it's a really big deal for them.