Best Tablet Apps That Don't Require Wifi For Kids Under 5 so you can play and learn on the go without having to worry about internet.
These are our family favorite apps and games with no internet access needed for kids that you can use while when not at home.
We spend our summers on the road visiting family and exploring the mountains, and in the mountains, there is no wifi. I mean, we aren't exactly using screens while we hike, but we do use screens on the trip up to the mountains if the drive is over an hour long.
It can get pretty tough to entertain kids on such a long trip, but these wi-fi free apps really help turn down the boredom and even erase tantrums at times.
Kids get fussy in a car for so long, and it can be difficult to keep them entertained with car games and dollar store trinkets, though I always enjoyed giving them sticker books to play with. See 15 Best Sticker Books For Toddlers if your little one likes stickers!
Many of these apps are geared toward younger children, but feel free to skip to the section that fits the age of your child.
See also: How Much Screen Time Is Too Much For A Kid
Here is a breakdown of the online games, for more information on each app please keep scrolling!
| Age 1-2 | Age 3 | Age 4 |
| --- | --- | --- |
| Duck Duck Moose Trucks (Free) | Endless Alphabet ($11.99) | Transformers And Rescue Bots (Free) |
| Daniel Tiger (Free) | Labo Brick Car ($2.99-3.99) | Gardenscapes (Free) |
| Elmo Loves ABCs (Free -$4.99) | Sago Mini World (Free) | Subway Surfers (Free) |
| My Panda Chef (Free) | Dr. Panda (Free) | The Human Body (Paid Subscription) |
| Peekaboo Barn ($2.59) | Ballz (Free) | Monument Valley ($5.49) |
| Highlights Shapes App | Build And Play (Free – $3.34) | Hill Climb Racing (Free) |
| | | Disney Emoji Blitz (Free) |
| | | Skyscrapers (Free) |
| | | Netflix (Subscription Required) |
| | | Cut The Rope (Free) |
This post may contain affiliate links. Full privacy policy and disclosure here.
Best Apps For Kids – No Wifi Or Data Required
Road trips can be tough when kids get bored and start throwing tantrums. If you have a tablet that's loaded up with some of the best games for kids, the whole trip will be a happier one and hopefully, fewer tears will be shed (from everyone).
Some of these apps may have a small fee associated with them. Most apps and games with no wifi needed that are free to download do have content upgrades that you can purchase.
Some of these apps also require subscription memberships to gain full access to all of the features – be sure to read the fine print before signing up.
Apps For Toddlers Ages 1-2
Duck Duck Moose Trucks (Free)
A simple free app that was an instant hit with my two boys. The music isn't too irritating, and the pictures are rather good. This is a great interactive games for young children to learn about taking automobiles to the carwash and other things!
Daniel Tiger (Free)
Daniel Tiger is a fantastic instructional program for children, and this app also has educational games.
You may acquire valuable life lessons while listening to music. The music is addictive, and you may find yourself singing Daniel Tiger songs throughout the day, but the themes are frequently beautiful and relevant.
Elmo Loves ABCs (Free -$4.99)
Download: Android | Apple
Games, activities, and movies that are fun and informative for teaching your child about letters, letter sounds, and words!
My Panda Chef (Free)
The kitchen could be a dangerous area for young children, but that won't stop them from wanting to explore everything in this puzzle game.
Allow them to play in the BabyBus kitchen and try out all of the exciting activities, including as food preparation, cooking, and juicing, in a less risky setting!
Peekaboo Barn ($2.59)
Friendly farm animals are ready to delight your child inside a little bouncy barn. Try to figure out who they are by tapping the doors!
Highlights Shapes App
A fascinating 3+ game. The quality is excellent, and it is brought to you by the Highlights magazine people.
The game is both sluggish and captivating. As bubbles give way to a small squirrel floating through a variety of gorgeous sceneries where you and your kid will identify shapes and colors, the experience is calm and zen-like.
Apps For Toddlers Ages 3
Endless Alphabet ($11.99)
This is an interactive educational software game without wifi for learning the ABCs and expanding your vocabulary. You'll need to connect to the internet or use data to get started, but after that, you may play it offline as often as you like. This is good for kids of all ages but I believe toddlers around age 3 would like it best.
Labo Brick Car ($2.99-3.99)
A fun app that allows children's to create Lego vehicles without needing to bring a set with them.
This game expands on creativity by allowing children's to drive their inventions across tough courses. If your child enjoys driving games, this app may provide hours of entertainment.
Sago Mini World (Free)
Create a community of cute gnomes.
You may build skyscrapers or cottages in this game, which is quite interactive. Excellent for the development of fine motor skills.
Dr. Panda (Free)
Explore Panda town and uncover fun secrets from the ice cream shop to the attic in your home. This is an adorable interactive game that encourages thinking and problem-solving.
Ballz (Free)
This is a classic kids game without wifi that I used to play when I was a kid. Simply swipe your finger to throw the balls and break the bricks.
This is a good one for mom or dad sitting in the passenger seat too!
See also: 10 Reasons Motherhood Is Joyful
Build And Play (Free – $3.34)
Download: Android | Apple
You will be amazed by the toys your little builders can put together in 3D! Balloons, UFOs and planes, cars, bikes and trains, ships, subs or jet skis! Once built they will take you in the air, on the ground or into the sea.
Apps For Toddlers Ages 4
Transformers And Rescue Bots (Free)
Download: Android | Apple
Rescue people from disasters with this rescue heroes game. Earn badges as you complete each mission. This is not so much of a learning game but fairly entertaining for the children who like their transformer toys.
Gardenscapes (Free)
Download: Android | Apple
This is a swap and match game as well as restoring and decorating a garden. Enjoy garden adventures and make sure to uncover all the secrets this game has to offer.
Subway Surfers (Free)
Download: Android | Apple
This is a non-education running game. Run and do not hit any obstacles and get to the finish line!
The Human Body (Paid Subscription)
Download: Android | Apple
Learn anatomy and biology in an interactive model of the human body with this educational game — the heartbeats, guts gurgle, lungs breathe, the skin feels and more!
This is a great educational app if you want to keep your children's minds stimulated even while on vacation.
Monument Valley ($5.49)
Download: Android | Apple
In Monument Valley, you will manipulate impossible architecture and guide a silent princess through a stunningly beautiful world.
Hill Climb Racing (Free)
Face the challenges of many unique hill climbing environments. Gain bonuses from daring tricks and collect coins to upgrade your car and reach even higher distances.
Disney Emoji Blitz (Free)
Collect and play with hundreds of Disney, Pixar and Star Wars emojis like never before in an exciting matching game! Play fast-paced rounds of match-3 to earn prizes, complete missions, and discover new emojis.
Cut The Rope (Free)
Classic cut the rope! Help Om Nom get his candy by cutting the ropes. The levels get more challenging as you go along and this game gets pretty addicting.
But what a great way to keep your child entertained when you are strapped in a car for long periods of time.
Skyscrapers (Free)
Download: Android | Apple
Discover how people build, live, and play in skyscrapers. Go up and down, through every floor, and underground.
Spark a blackout, fix a pipe, or clog the toilets. Test your building's engineering when dinosaurs invade, lightning hits, or the earthquakes
Netflix (Subscription Required)
You'll need a paid account to login into the app. Download your favorite episodes or movies to your phone or tablet and watch them without streaming.
To download a show or movie on your Netflix app just follow these steps:
Open Netflix app (on Wifi)
Touch the menu button (looks like 3 lines, or a hamburger)
Touch the "available for download" option
Tap the download button (arrow with a line under it) on the show you want to download.
To remove a show from your downloads:
Navigate to your downloads
Tap the show you want to remove
Click the big red box with an X on it
Here are the 16 Fresh Educational Shows On Netflix For Kids you can download to your tablet today.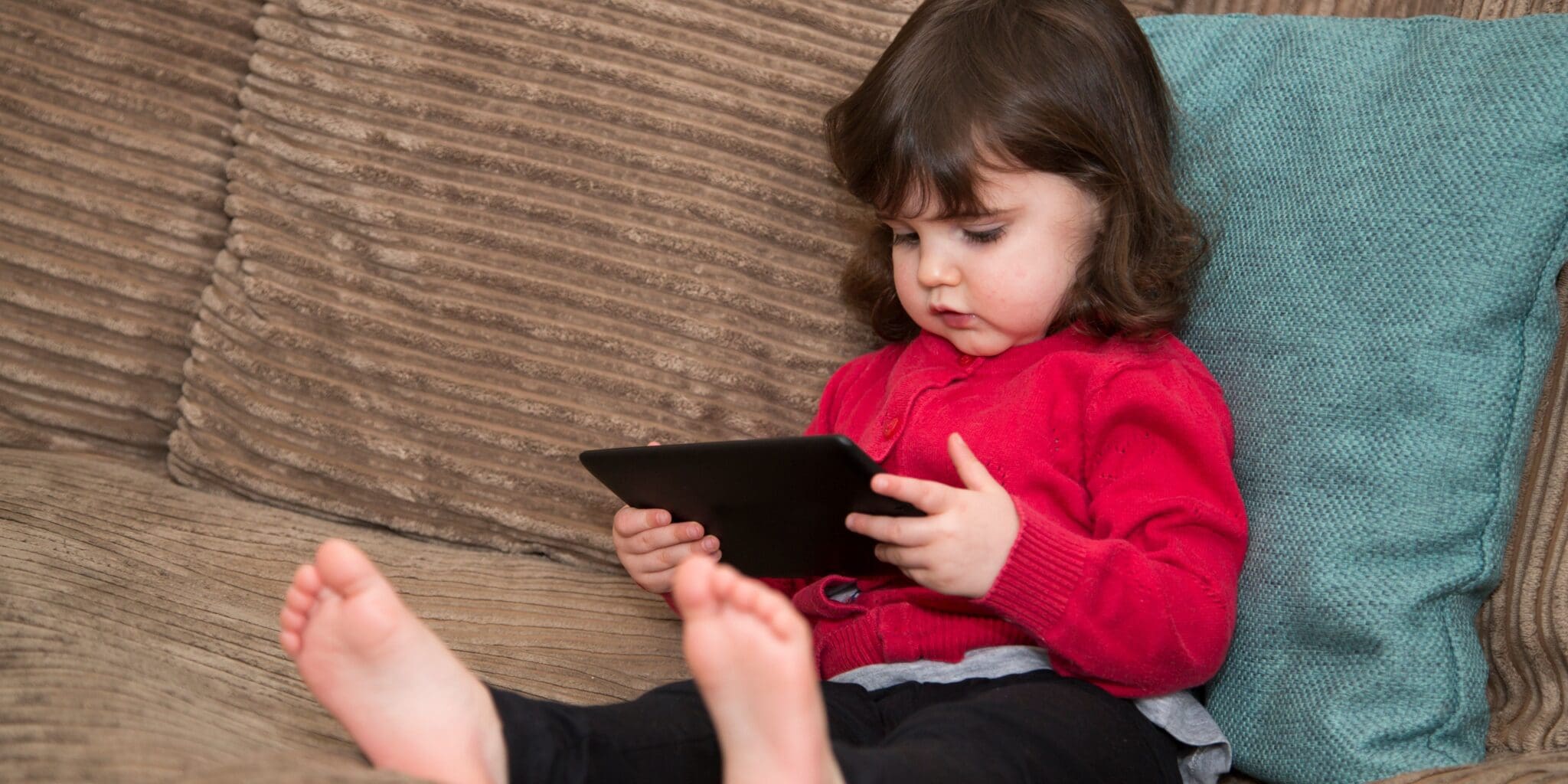 Why Play Games That Don't Require Internet?
WiFi-free games are the best bet at any time, but they could be a LIFE-SAVER while travelling by train, aircraft, or car.
The secret is to download the free educational game (or podcasts for Mom and Dad) while you have a good internet connection at home.
Then, whether you're 30,000 feet in the air or travelling to Tucson to see relatives, you'll have access to the best offline games and educational content for your little children.
When there is no WiFi, games and apps perform better
There is much debate on the advantages of modern games for children, as well as the negative impacts on little kids growing brain that could be produced by exposure to violence in games or other inappropriate content in the digital world.
More often than not, these worries centre on how these smart device apps affect a person's life.
Tips For Using Free & WiFi Free Games Without Internet And Without Data
Online, you may get a free version of the app. & Open App AFTER Disconnection to prevent ads and in-app purchases
To turn down WiFi while avoiding direct EMF from your WiFi, use a WiFi remote switch.
Allow no alerts and opt out of all advertisements. Typically, you only need to do this once, and the advertisements will not resurface. ​
Examine your Privacy and Notification settings to prevent apps from utilizing your microphone, location, camera, or sending alerts. More Privacy Advice Can Be Found Here
To prevent wireless EMF, turn off WiFi and play in Airplane mode.
To prevent magnetic energy, use a stylus.
Use parental controls on your devices and in the app store
Blue light glasses are useful for reducing computer glare and promoting healthy sleep cycles.
Screen Time Guidelines
Kids 3 to 6: One Hour or less and use device with your child
Kids 6 to 9 Up to 2 hours of supervised screen time
Kids 9 to 12 let them play up to 2 hours and best to set no-tech family times each day
Not For at least 1 hr before bedtime.
Babies under the age of 18 months should not be exposed to any screen time at all. Video conferencing with grandparents or other family members is an exception to this guideline because it is considered quality time spent communicating with others.
Toddlers between the ages of 18 and 24 months can begin to enjoy screen time with a parent or caregiver. Children between the ages of 2 and 3 should watch no more than 1 hour each day.
However, not all screen time is equal. Playing an interactive color or shape game on a tablet with your infant or watching high-quality educational programmes together is an example of good screen time. Bad screen time is when you put your kid in front of the TV to watch your favorite shows with you.
Take advantage of screen time to communicate with your child and teach them about the world. Allowing your child to spend time alone staring at a device is not a good idea.
If you need some ideas on what your child should watch online, here are 14 Best Educational YouTube Channels For Toddlers And Kids.
And if your child needs headphones for their tablet here are 5 Best Headphones For Toddlers Who Love Music and 7 Best Headphones For Teens: Top Choices For Music Loving Teenagers.
Guided Access For Parents
It's an iPhone feature that allows you to lock the phone in a single app so that if your child presses the home button, it doesn't bump them off and create irritation.
Get to it in your Settings app > General > Accessibility > Guided Access.
You create a passcode to unlock it, and then, while in the app, triple-click the home button to launch Guided Access. To unlock it, triple-click once more and type in your passcode.
Do you intend to take a road trip? Mobile games and applications help keep children's entertained while driving.
However, if the applications require Wi-Fi, children will be unable to play while travelling. Here are several apps that don't require Wi-Fi. Check them out for yourself first (you might want one!)
Best Tablet Apps That Don't Require Wifi For Kids Under 5 Bottom Line
Screens are no longer simply something parents have to be concerned about at home or when visiting a friend's house; they can now be found at places ranging from doctor's offices to museums.
It's also easier than ever to hand over your phone to a whining child so you can continue your restaurant meal or shopping expedition in peace while they play their amazing games on a mobile device.
All of this adds up to screen time exposure, which parents should monitor, adding yet another chore to an already hectic schedule. It also means you may have to pull your child away from a screen several times during the day, perhaps setting the stage for a breakdown.
Transitioning away from practically any activity can be challenging for many children, especially toddlers and preschoolers, whose sense of self and need for autonomy is fast emerging, due to their still-developing brains.
When that activity is as enjoyable and thrilling as screen time, the transition can be very difficult.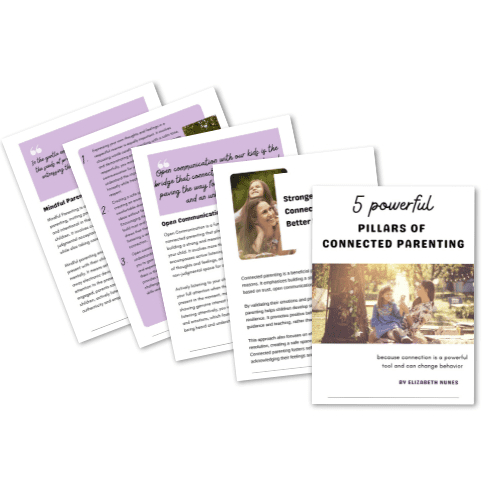 Free Download
Take your parenting journey to the next level with our comprehensive ebook on Connected Parenting.
Download this ebook now and embark on a transformative parenting experience that will strengthen your bond with your child and bring joy and fulfillment to your family life.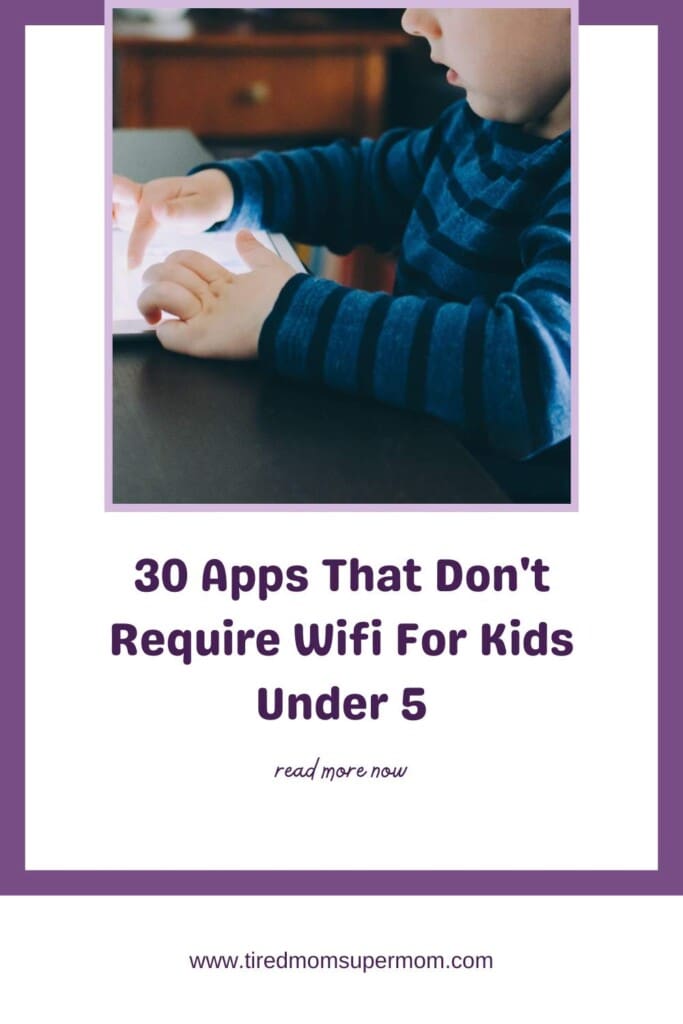 More Like This