This post may contain affiliate links. Full privacy policy and disclosure here.
Are you in the midst of organizing a fabulous baby shower for your loved one and feeling a tad overwhelmed when it comes to choosing the perfect venue?
Well, fret not, because I've got your back! In this ultimate guide, we'll dive headfirst into the world of baby shower venues, exploring ideas to suit every style and budget.
Whether you're looking for a cozy and intimate space or a grand and extravagant setting, I've got plenty of suggestions up my sleeve.
So, grab a cup of your favorite beverage, get comfy, and let's embark on this exciting journey together, as we unravel the secrets to finding the ideal baby shower venue that will leave a lasting impression on all your guests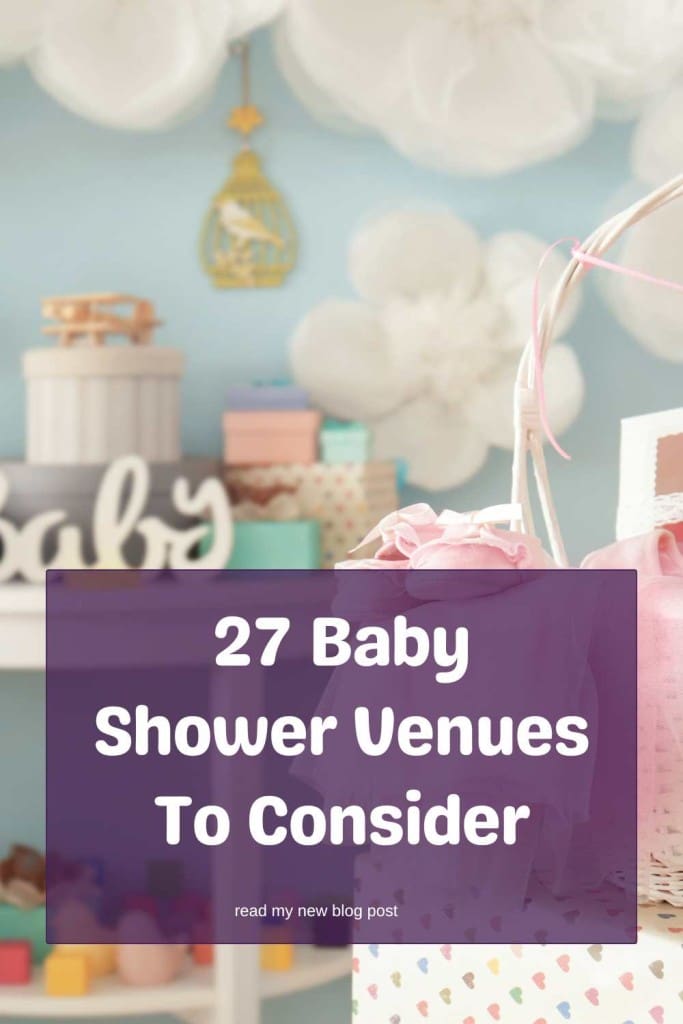 How To Pick The Best Place For Your Baby Shower
When planning a baby shower, choosing the right venue is crucial to ensuring a memorable and enjoyable experience for everyone involved. Several factors should be considered when making this decision.
Firstly, it's important to select a venue that is comfortable for all guests. The space should be large enough to accommodate the expected number of attendees comfortably, with ample seating and room for mingling. It's essential to consider the comfort of pregnant guests and individuals with mobility limitations by ensuring the venue has suitable facilities such as accessible restrooms and easy navigation.
Another vital consideration is the venue's accessibility. Opt for a location that is easy to find, preferably in a central or well-known area. Providing clear directions and landmarks will help guests navigate their way without difficulty. Additionally, if the venue offers ample parking or is easily accessible via public transportation, it will enhance the overall convenience for attendees.
The safety of the venue is paramount. Ensure that the location adheres to safety regulations and has appropriate measures in place to handle emergencies. Check for features such as well-maintained exits, fire extinguishers, and clear evacuation routes. If the baby shower is being held outdoors, consider the weather conditions and have a backup plan in case of inclement weather.
Budget considerations play a significant role in selecting a venue. Determine the cost of renting the space and compare it to your budget. Additionally, factor in any potential expenses for decorating the venue to create a festive ambiance. Some venues may offer packages that include decorations, while others may require you to bring your own or hire a decorator. Assess the overall cost and ensure it aligns with your financial capabilities.
It's essential to determine whether the chosen venue allows children or not. If children are expected to attend the baby shower, look for venues that provide kid-friendly amenities such as play areas or suitable entertainment options. Conversely, if children are not permitted, consider venues that offer a more sophisticated atmosphere.
Consider the availability of necessary amenities such as a kitchen or food preparation area. Some venues may have on-site kitchens that allow you to prepare and serve food, while others may require you to bring in food from external sources or hire catering services. Evaluate your catering options and choose a venue that aligns with your food preferences and convenience.
By carefully considering these factors, you can choose the best venue for your baby shower, ensuring that it is comfortable, accessible, safe, within budget, and suitable for all guests. Selecting the right venue sets the stage for a joyous and memorable celebration of the forthcoming arrival.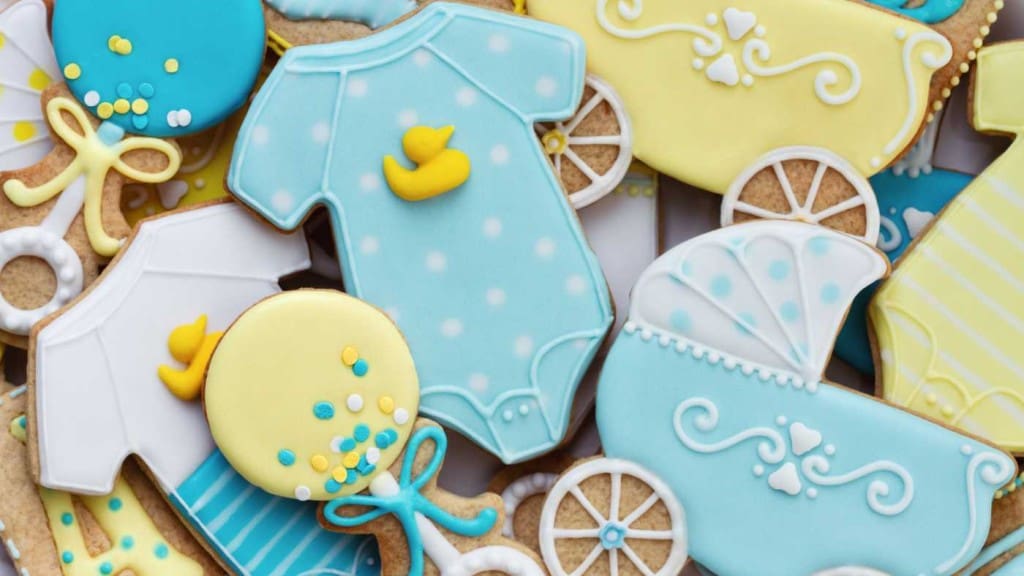 Best Places To Host a Baby Shower
Community Center
A local community center is a fantastic option for hosting a baby shower, especially if you're looking for an affordable and versatile space.
These centers often have multiple rooms that can accommodate varying party sizes, and some even provide additional amenities like kitchen facilities.
It's an excellent choice for those who want to create a warm and welcoming atmosphere for their guests without breaking the bank.
Banquet Hall
When it comes to larger gatherings, a banquet hall is a classic choice that never disappoints. These spacious venues offer ample room for guests to mingle, dine, and enjoy the festivities.
With their grand interiors and professional services, banquet halls often provide catering options, making it convenient to plan a memorable baby shower with delectable food.
Whether you're hosting a large gathering or desire an elegant ambiance, a banquet hall ensures that your baby shower will be an affair to remember.
Rooftop Terrace
Elevate your baby shower celebration with a rooftop terrace venue that offers breathtaking views. Imagine a gathering under the open sky, surrounded by a stunning cityscape or picturesque landscapes.
A rooftop terrace provides a unique and glamorous setting, perfect for creating lasting memories.
Whether it's a daytime event basking in the sunlight or an evening affair adorned with twinkling lights, this venue choice promises an unforgettable experience that combines elegance and a touch of urban charm.
Restaurant/Private Dining Room
Take advantage of the privacy and convenience offered by many restaurants' private dining rooms for your baby shower.
These intimate spaces allow you to enjoy a personalized experience while benefiting from the restaurant's culinary expertise.
From trendy bistros to upscale eateries, you'll find a range of options to match your desired ambiance.
The availability of professional service and delectable menus makes hosting a baby shower in a restaurant's private dining room a hassle-free and enjoyable choice.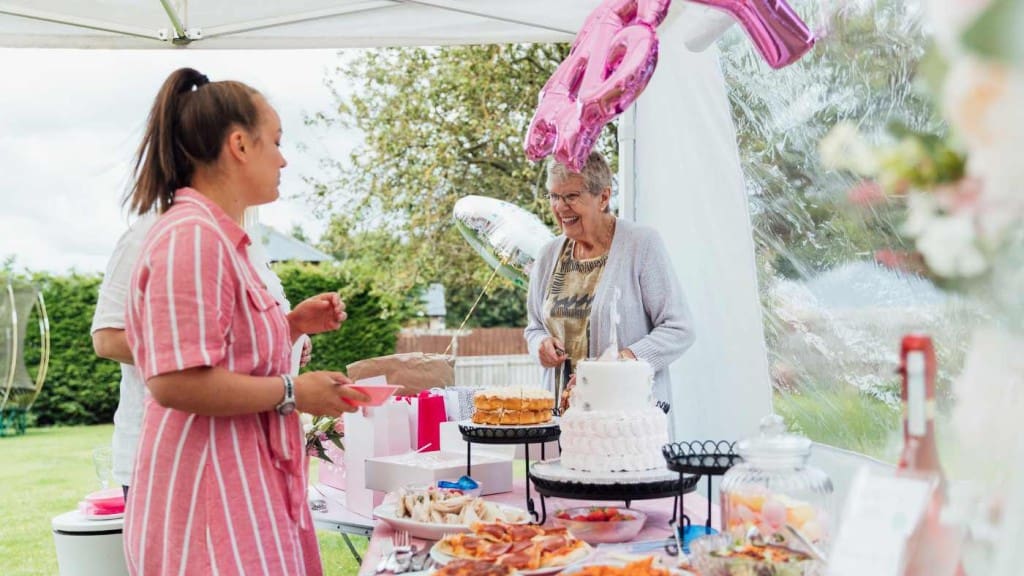 Garden/Park
For nature lovers and those seeking an outdoor celebration, hosting a baby shower in a garden or park is a delightful option.
Breathe in the fresh air, immerse yourself in the beauty of blooming flowers and lush greenery, and create a serene and picturesque atmosphere for the mom-to-be.
Whether it's a charming community garden or a sprawling park with designated event spaces, the natural backdrop adds a touch of tranquility and whimsy to the baby shower.
Guests can enjoy outdoor games, picnic-style dining, and the joy of being surrounded by nature's wonders.
Tea Room
Indulge in an atmosphere of elegance and sophistication by hosting your baby shower in a charming tea room. With its delicate teacups, dainty pastries, and soothing ambiance, a tea room provides a perfect setting for a refined and intimate celebration. Treat your guests to a delightful afternoon tea experience, complete with a variety of teas, delectable treats, and a sense of timeless charm. The cozy yet luxurious surroundings of a tea room will surely make the mom-to-be feel like royalty on her special day.
Beachside Venue
If you're lucky enough to live near the coast, why not take advantage of the natural beauty and consider a beachside venue for your baby shower?
The sound of crashing waves, the gentle breeze, and the warm sand beneath your feet create a relaxed and carefree atmosphere.
Whether it's a casual beach picnic or a more formal setup with a marquee, a beachside location offers a refreshing change of scenery.
Celebrate the upcoming arrival of the little one while enjoying the sun-kissed surroundings and the tranquil vibes of the ocean.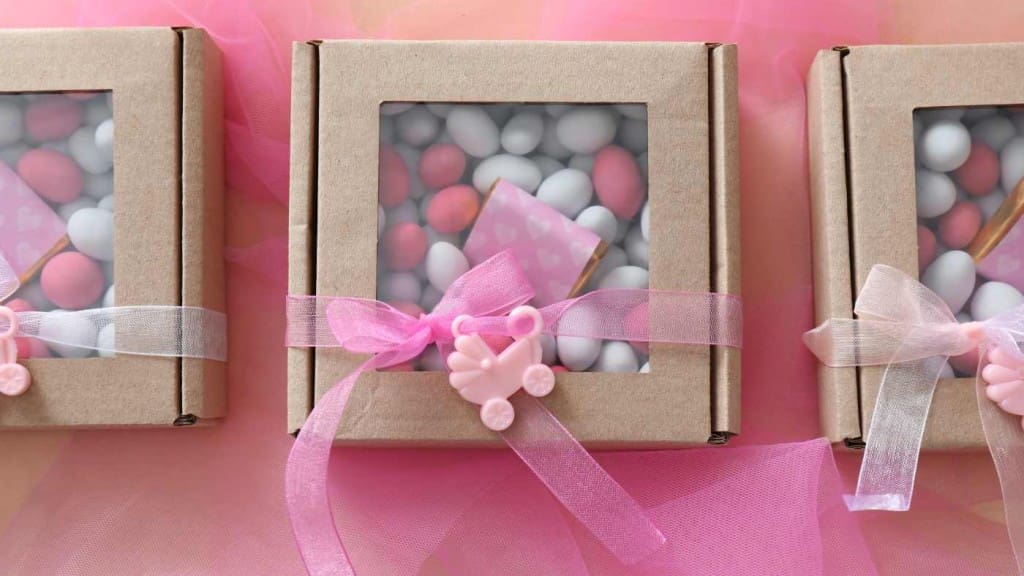 Country Club
For those seeking a touch of luxury and sophistication, a country club provides an ideal venue choice for a baby shower.
These prestigious settings offer immaculate grounds, stunning architecture, and elegant interiors that serve as beautiful backdrops for capturing timeless memories.
With their well-manicured gardens, picturesque golf courses, and upscale amenities, country clubs create an atmosphere of exclusivity and refinement.
Pamper the mom-to-be and guests with top-notch service, exquisite cuisine, and the opportunity to celebrate amidst a backdrop of elegance and style.
Wine Tasting Room
For a more intimate gathering of close friends and family, hosting a baby shower in a wine tasting room is an excellent choice.
These cozy and sophisticated spaces provide a relaxed atmosphere where guests can sip on a variety of wines and toast to the mom-to-be.
With knowledgeable staff to guide the tasting experience, it's an opportunity to explore different flavors and enjoy the celebration in a refined setting.
Create a memorable and intimate ambiance as you raise a glass to the upcoming arrival, indulging in the pleasures of good company and delightful wines.
Art Gallery
Infuse your baby shower with a touch of culture and creativity by hosting it in an art gallery. The combination of art and celebration adds a unique and inspiring element to the event.
Surrounded by captivating artwork, guests can admire the beauty and talent on display while honoring the mom-to-be.
Art galleries often provide a sophisticated backdrop with their modern interiors, sleek designs, and curated exhibitions.
It's an opportunity to celebrate amidst creativity, engage in thought-provoking conversations, and create a baby shower that stands out as a work of art in its own right.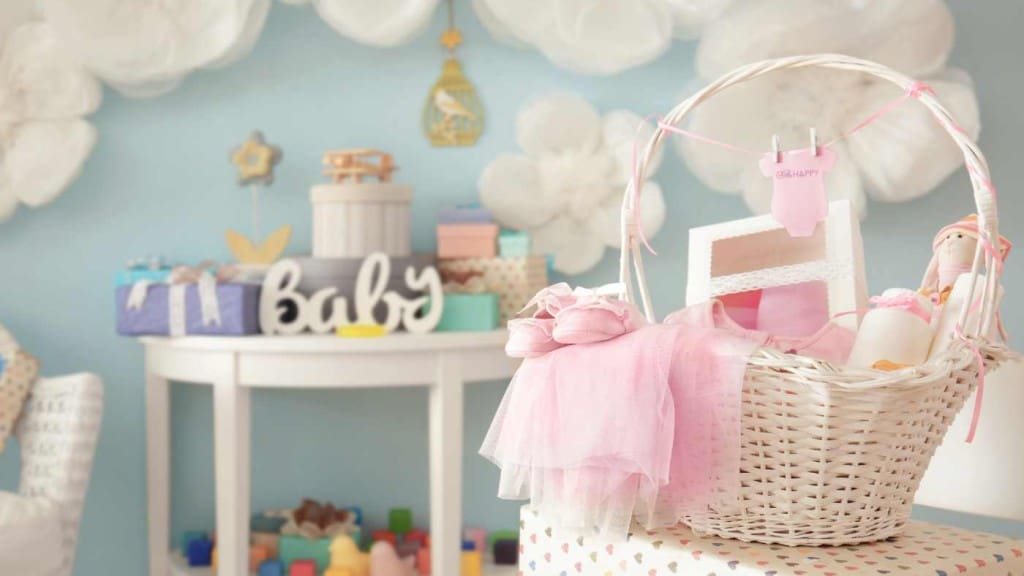 Hotel Ballroom
When it comes to hosting a baby shower on a grand scale, hotel ballrooms are the perfect choice. With their spaciousness and versatility, they can accommodate larger gatherings with ease.
The luxurious ambiance, exquisite decor, and professional staff add a touch of elegance to the celebration.
Hotel ballrooms often come equipped with state-of-the-art amenities, making it convenient to plan a memorable event.
From elaborate decorations to gourmet catering, you can create a spectacular baby shower that will leave a lasting impression on your guests.
Botanical Garden
Transport your baby shower to a world of natural beauty and serenity by choosing a botanical garden as your venue. Surrounded by lush greenery, colorful blooms, and fragrant flowers, you and your guests will be immersed in a truly magical experience.
Botanical gardens offer a picturesque setting for capturing unforgettable moments and provide ample space for both indoor and outdoor celebrations.
Whether it's a garden pavilion or a conservatory, the tranquil and enchanting atmosphere of a botanical garden will create a truly memorable baby shower.
Vineyard
Raise a glass and toast to the mom-to-be amidst the stunning backdrop of vineyards and wineries. Celebrating in a vineyard combines elegance and rustic charm, making it a unique and memorable choice.
Guests can enjoy the scenic beauty of sprawling grapevines, savor exquisite wines, and soak in the romantic ambiance. Many vineyards offer event spaces that seamlessly blend indoor and outdoor areas, providing flexibility and a touch of sophistication.
Whether it's a barrel room or a vineyard terrace, a vineyard venue promises an unforgettable baby shower with a hint of wine-country allure.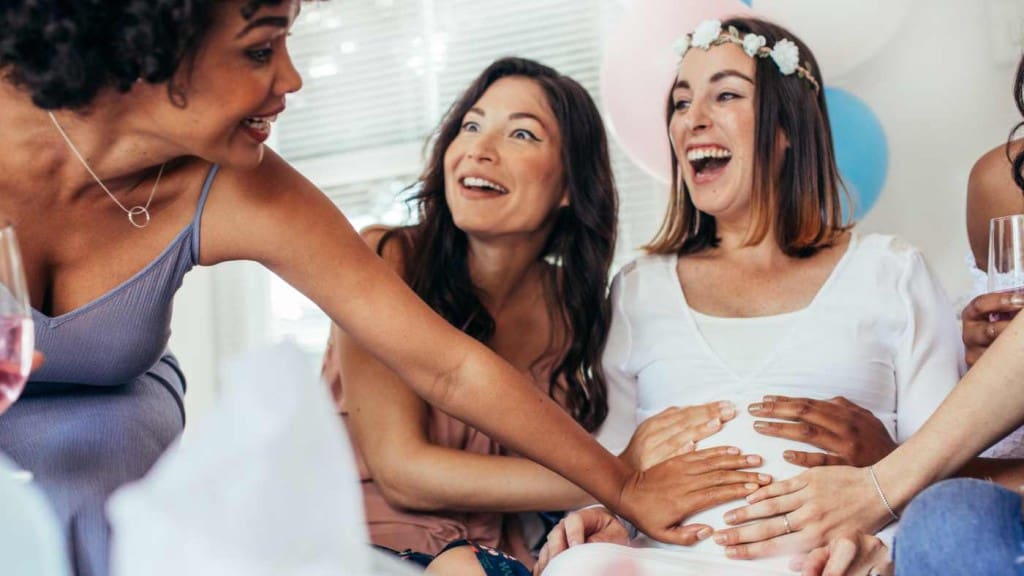 Farm or Barn
If you're longing for a cozy and rustic atmosphere, consider hosting the baby shower in a charming farm or barn setting. Embrace the beauty of nature, with wide open spaces, rolling fields, and picturesque landscapes.
The rustic ambiance of a barn or farm creates a warm and inviting atmosphere, perfect for a relaxed and intimate celebration.
From hay bales and mason jar centerpieces to string lights and homemade decor, you can infuse the venue with a touch of rustic charm that reflects the mom-to-be's style.
Museum
Add a touch of uniqueness and cultural flair to your baby shower by hosting it in a museum.
Not only does this venue option provide a visually captivating backdrop, but it also offers the opportunity for guests to explore fascinating exhibits while celebrating. Museums often have event spaces that can be customized to suit your theme and style.
Whether it's a modern art museum or a historical institution, the blend of art, history, and celebration creates an unforgettable experience.
Treat your guests to an enriching and immersive baby shower that will leave them with lasting memories.
Yacht or Boat
Take your baby shower to the high seas and embark on a memorable journey aboard a yacht or boat. Set sail and enjoy breathtaking views of the open water while basking in the serene ambiance.
Whether it's a luxurious yacht or a charming riverboat, this unique venue choice offers an intimate and exclusive setting for your celebration.
Treat your guests to a nautical-themed affair, complete with refreshing sea breezes, delightful cuisine, and the joy of being surrounded by the beauty of the ocean.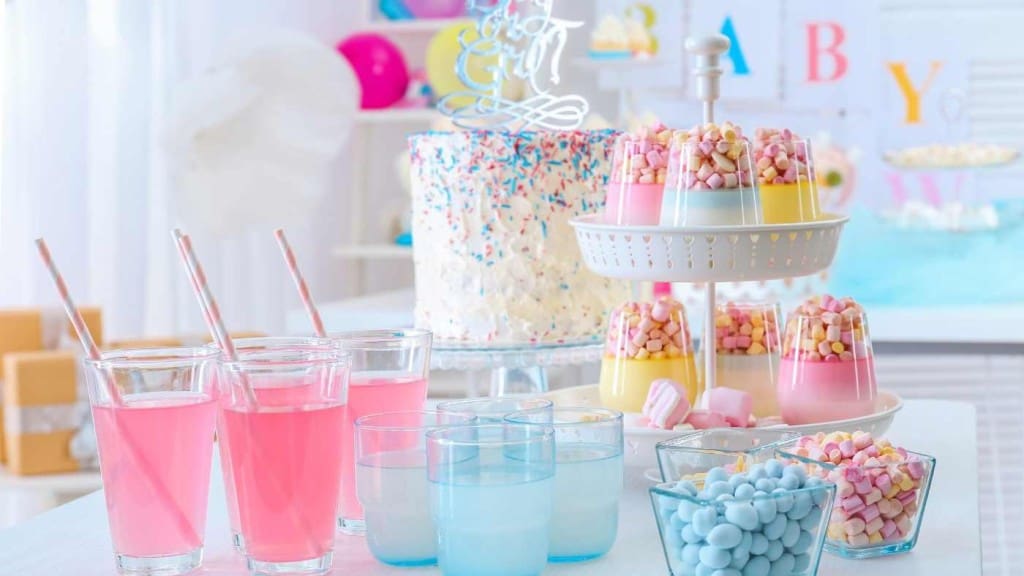 Brewery
If the parents-to-be are beer enthusiasts, why not celebrate their upcoming arrival in a trendy and casual brewery setting?
Breweries offer a laid-back and vibrant atmosphere, perfect for hosting a relaxed baby shower. Guests can sample a variety of craft beers, enjoy delicious food pairings, and revel in the brewery's industrial-chic ambiance.
It's an opportunity to toast to the baby's future while indulging in the flavors of local brews. With its hip and lively vibe, a brewery provides a unique venue choice that will impress beer-loving friends and family.
Sports Venue
If the mom-to-be is a passionate sports enthusiast, hosting the baby shower at a local stadium or sports club is a fantastic way to incorporate her interests into the celebration.
Whether it's a basketball court, a soccer field, or a tennis club, these venues offer a thrilling backdrop for a sports-themed baby shower.
Guests can engage in friendly competition, participate in sports-related activities, and bond over their shared love for the game.
Celebrating amidst the roar of the crowd and the energy of the venue creates a one-of-a-kind experience for both sports fans and shower attendees.
Community Garden
For a budget-friendly and eco-friendly option, consider hosting your baby shower in a community garden space.
These green oases provide a serene and natural setting that is perfect for an intimate gathering. Guests can stroll through beautiful flower beds, enjoy the fragrance of blooming plants, and soak in the tranquility of the surroundings.
Community gardens often offer picnic areas or shaded seating, creating a relaxed atmosphere for sharing laughter and making memories.
Celebrate the new life growing within the mom-to-be while appreciating the beauty of nature and supporting a local community initiative.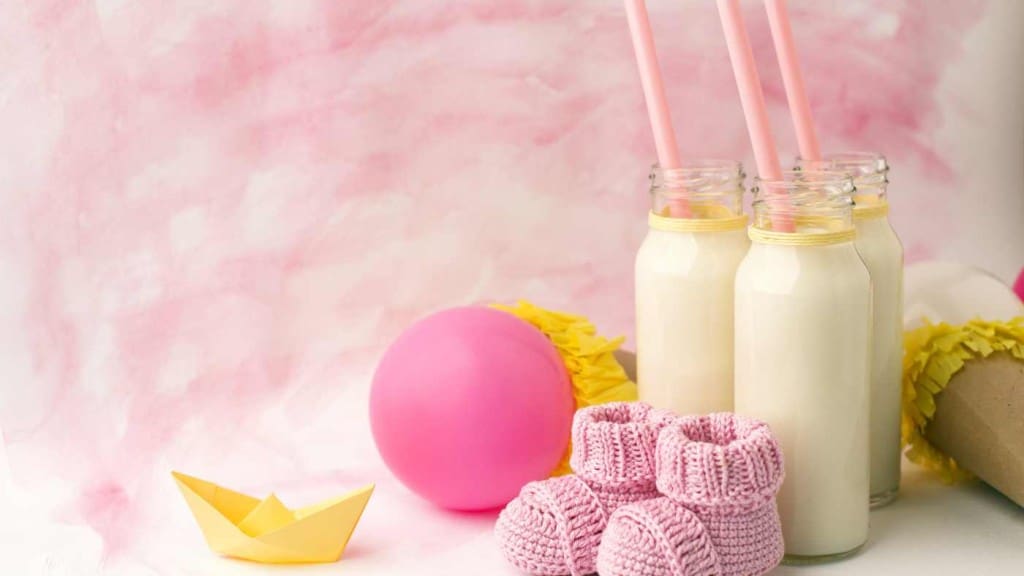 Yoga Studio
Transform a yoga studio into a tranquil haven for your baby shower, creating a zen-like atmosphere for the celebration.
With its peaceful ambiance and serene energy, a yoga studio provides a unique and calming venue choice. Set the mood with soft lighting, soothing music, and aromatic candles.
Guests can engage in gentle yoga stretches, practice mindfulness, and indulge in moments of relaxation. It's a wonderful opportunity to honor the mom-to-be's well-being and create a serene environment where everyone can recharge their spirits.
Celebrate the journey of motherhood with a baby shower that promotes balance and inner peace.
Library
Dive into the world of books and host a literary-themed baby shower in a quiet corner of your local library.
Surround yourself with shelves filled with stories and knowledge as you celebrate the upcoming arrival. Create a cozy reading nook with comfortable seating, books as decorations, and literary-themed games and activities.
It's a perfect setting for book lovers to share their favorite childhood stories and bestow well-wishes upon the new parents.
Co-Working Space
Embrace the modern and chic vibe of a co-working space by hosting your baby shower in one of their event spaces. These trendy venues offer contemporary aesthetics and versatile layouts, allowing you to create a stylish and memorable celebration.
With their state-of-the-art amenities and professional atmosphere, co-working spaces provide a unique backdrop for a modern-themed baby shower.
From minimalist decor to innovative tech features, you can customize the space to reflect your vision and celebrate the mom-to-be in a setting that exudes creativity and sophistication.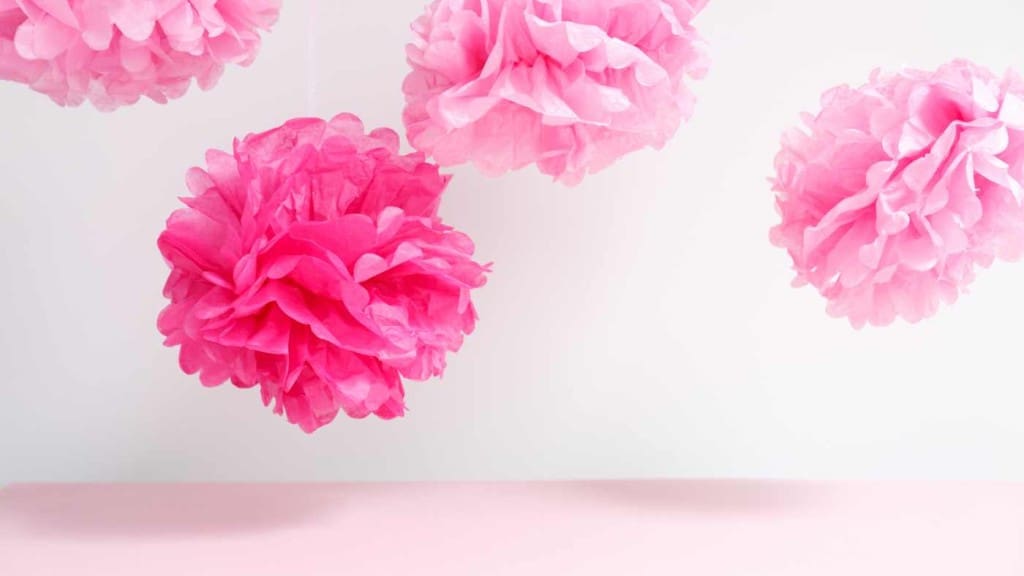 Bowling Alley
Strike up some fun and host a baby shower at a bowling alley. Rent out a few lanes and let the friendly competition begin. Guests can enjoy some laughs, show off their bowling skills, and bond over strikes and spares.
With its lively atmosphere and vibrant decor, a bowling alley adds a playful and energetic touch to the celebration.
It's a fantastic choice for those who want a unique and entertaining experience that will create lasting memories for both the mom-to-be and her guests.
Art Studio
Unleash your creativity and host the baby shower in an art studio. Allow guests to tap into their artistic side by providing painting or crafting activities.
With easels, brushes, and a palette of colors, everyone can create a personal masterpiece to commemorate the occasion.
An art studio provides a vibrant and inspiring setting, where imagination flourishes and bonds are strengthened through shared artistic experiences.
Celebrate the beauty of creation and let the artistic energy flow as you honor the mom-to-be and the new life she carries.
University Campus Venue
Explore the event spaces available on university campuses for a unique and spacious baby shower venue. During non-academic seasons, many universities open their doors to outside events.
From grand halls to intimate gardens, these venues offer a mix of architectural beauty and a sense of academic heritage.
Whether it's a historical building, a modern conference center, or a picturesque campus garden, hosting the baby shower on a university campus adds a touch of sophistication and intellectual charm to the celebration.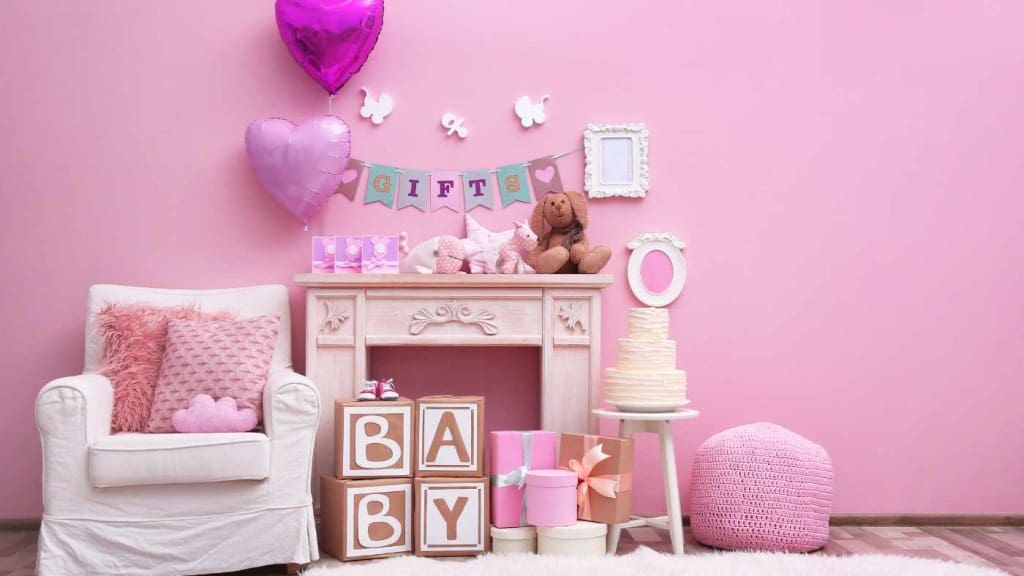 Vintage Theater
Step into a bygone era and host the baby shower in a beautifully restored vintage theater. These opulent venues exude a sense of old-world glamour and offer a dramatic setting for your celebration.
From ornate architecture to plush seating, a vintage theater provides a grand and enchanting ambiance. Set the stage for a memorable event with themed decorations, vintage-inspired attire, and even a small performance or screening.
Celebrate the mom-to-be like a true star and transport your guests to a time of elegance and classic charm.
Backyard/Patio
Sometimes, the best venue for a baby shower is right at home. Transform your backyard or patio into a cozy and intimate gathering space.
Set up comfortable seating, decorate with string lights and vibrant flowers, and create a warm and inviting atmosphere for your guests.
Whether it's a casual BBQ, an afternoon tea party, or a relaxing garden brunch, hosting the baby shower in your own backyard allows for a personalized touch and a sense of familiarity.
It's a wonderful way to celebrate in a comfortable and relaxed environment that holds special meaning for the mom-to-be and her loved ones.
Conclusion
After reading this article, you should have a good idea of what the best places are for your baby shower. If the venue is more important than anything else then you should consider going with something like a hotel. If it's not too important then maybe one of these other options would be better suited instead.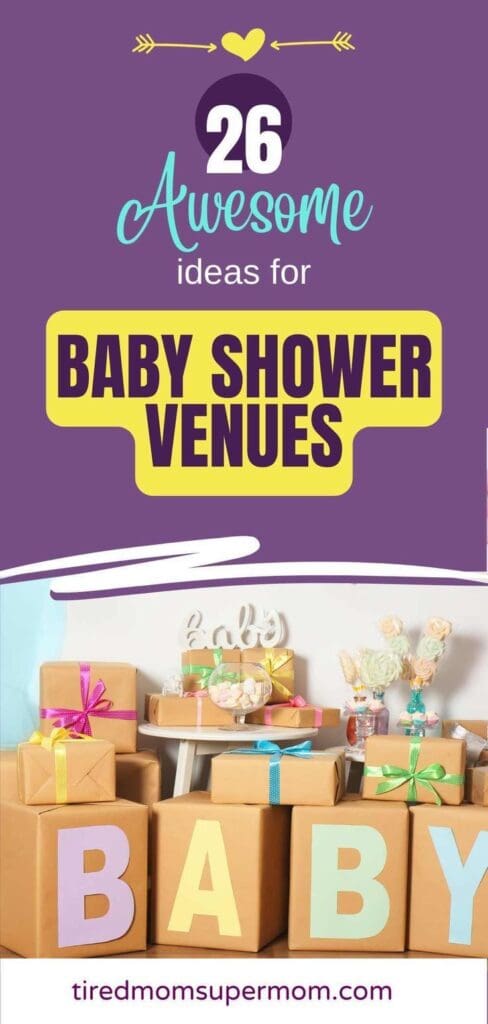 More Like This