This post may contain affiliate links. Full privacy policy and disclosure here.
As a first-time mom, I use TikTok on a regular basis to get advice from professionals and other parents on issues like baby-led weaning, nursing, and Montessori learning. My attention span is decreasing, so the bite-sized videos are ideal. In five minutes, I can learn sign language to teach my infant, how to clean the filter on my dishwasher, and life tips I've been missing my entire life.
The main feed's algorithm, known as the For You Page or FYP, is particularly personal. It appears as if the app is curating material just for you, which it is, based on your preferences, how quickly you swipe past something, and other ways you engage with the app.
My favorite aspect of TikTok, however, is how authentic it becomes. If Instagram is manicured and filtered, TikTok is its unfiltered, unapologetically honest relative.
See also: 7 Best Teenage Parenting Blogs
People dance in front of piles of dirty clothes on a regular basis, and they don't seem to mind if the lighting isn't perfect. Part of TikTok's allure is that it features genuine people living real lives, going viral for the mundane rather than the remarkable.
So, who should you pay attention to? We've picked up some of the most entertaining, hilarious, and instructive TikTok accounts made by parents, for parents, to help you keep up with the best of the best.
Best Parents to Follow on TikTok
David Ogleton
Every time, David Ogleton nails the dad joke. This father of six has his comic act down to a ten-second routine, and his clean dad jokes will make you laugh, and if you tell them to your kids, they'll laugh too.
Shannon
Shannon Doherty is a mother of four who loves to share her favorite hacks, recipes, crafts, and DIY projects with her readers. Her kid-friendly event decor is incredibly instagrammable, and it makes holidays like Valentine's Day and the Superbowl that much more enjoyable! Shannon has a $2 drink hack that is my new go-to if you love Starbucks but dislike the price.
Evan Kyle Berger and Kevin Laferriere
The Dumb Dads are Evan Kyle Berger and Kevin Laferriere of The Dumb Dad Podcast. These two comedians aim to "parent harder, not dumber" (their tagline is "It's pronounced 'dad,' the dumb is quiet). They put a hilarious spin on the often-maligned aspect of parenting known as fatherhood.
See also: Best Positive Parenting Books (2022)
Cat & Nat
Cat and Nat are the HILARIOUS mom pair famous for their #MOMTRUTHS, with seven children between them. Cat and Nat will have you laughing for hours, from learning TikTok dances with their tweens to exchanging product reviews. Oh, and if you enjoy wine, you'll enjoy them.
Lindsey Gurk
Lindsey Gurk has a slew of viral videos under her belt, but none are more realistic than her "A Conversation I Imagine My Kids Having" series, in which she imagines her toddler and newborn plotting against her.
Bonnie Lee Toks
Bonnie is amusing and serves as a great reminder to laugh at yourself instead of taking things too seriously. She's a mother of three who loves iced coffee and Christina Aguilera, my soulmate. Where are my millennial girls when Bonnie throws it back with amazing Back Street Boys content?
See also: The One Way Positive Parenting Can Encourage Personal Development
Allison Mertzman
Although this is Allison Mertzman's account, her wife Leanne is prominently featured. From their coming out stories to if they want to have more kids to what their kids call them (answer: Leanne is "mama" and Allison is "mommy"), the couple answers everything you've ever wanted to know about a gay relationship.
Jessica Woo
Jessica Woo is to blame if you can't get the phrase "Let's make some lunch for my kids!" out of your brain. The mother of three has spent hours preparing bento lunch boxes for her children, replete with complex themes, cut-out fruit shapes, and amusing food options. Part of her attraction is that she never makes you feel awful about not doing the same for yours. Millions of individuals agree that the videos are captivating.
See also: 60 Relatable Inspirational Quotes On Upbringing Children You'll Love
Cori Gabrielle
Many TikTokers quickly become famous on the platform, and Cori Gabrielle achieved so by simply recounting anecdotes about her day with her kid. She discusses parenthood, mental health challenges, being a single mother, and other topics. You can't help but root for someone who is so upfront and honest with her audience, and she currently has over 2 million followers.
My Nguyen
My Nguyen, a mother of two daughters, launched a cooking blog called My Healthy Dish. With millions of followers across YouTube, Instagram, and TikTok, she's turned it into a social media empire. (She's also a published author!) Her daughters appear frequently on her channels, with Nguyen commenting on their favorite foods, boba obsessions, and cosplay clothes.
See also: The Best Parenting Blogs You Must Read In 2022
Meredith Steele
Meredith Steele isn't afraid to get down and dirty on her YouTube channel. Her page is full of videos of her reminiscing on events in her life, generally while waiting to pick up her children in her car.
People are loving it, with over 9 million views on videos that include realistic Walmart bathing suit try-on sessions, her daughter's reactions to her TikToks, and tips on how to be kind in everyday life.
See also: 10 Heartfelt Reasons Motherhood Is Joyful
Terrell and Jarius Joseph
Fathers, creators, and champions, Terrell and Jarius Joseph are fathers, creators, and advocates. On their channel, all three monikers stand out. The fathers of two hope to normalize LGBTQ+ parenting, dispel prejudices about homosexual parents, and have fun with their children.
See also: 34 Good Christian Parenting Books You Need To Read
Emmaline Carroll Southwell
Emmaline Carroll Southwell takes you on a journey of parenting her three children, but the highlight is her amusing and informative discussions with them in the car before and after school. Her popularity on the app skyrocketed after she shared a poem on acceptance written by her two older sons, which is currently available on her website as Our Family Pledge.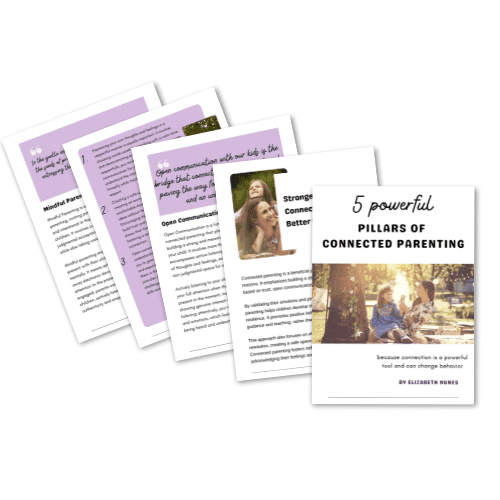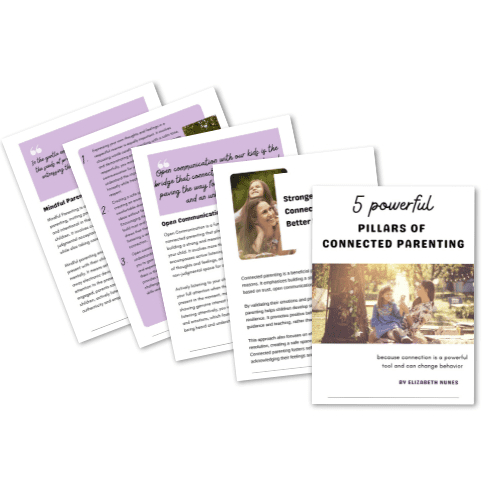 Free Download
Take your parenting journey to the next level with our comprehensive ebook on Connected Parenting.
Download this ebook now and embark on a transformative parenting experience that will strengthen your bond with your child and bring joy and fulfillment to your family life.
You Might Also Like