This post may contain affiliate links. Full privacy policy and disclosure here.
If you've ever wanted to take a trip to South Africa but for any reason cannot get there for a physical visit, here are the best virtual safaris you can take with the children without leaving the living room!
Are you looking for a fun and educational way to entertain your kids without leaving the house?
Well, look no further because I have the perfect solution for you – virtual safari and zoo tours! With the help of modern technology, your little ones can explore the wild and wonderful world of animals from the comfort of your living room.
These virtual tours offer an interactive and immersive experience that will delight and educate your kids in equal measure.
So, get ready to go on a wild adventure and discover the best virtual safari and zoo tours for kids!
Kids Screen Time Activities You Can Feel Good About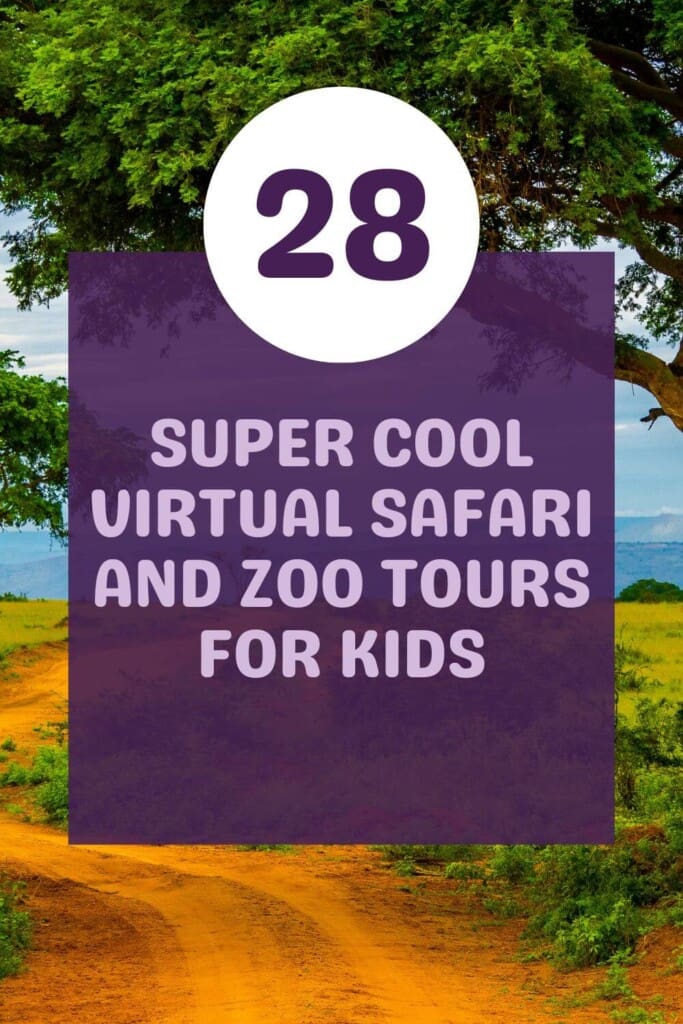 Best Safari and zoo virtual tours
AndBeyond, a South African safari guide, has teamed up with WildEarth, a wildlife broadcasting company, to beam tailored game drives twice daily to travellers' living rooms. Viewers may participate in two live safaris every day, one in the morning and one in the afternoon, each lasting around three hours and surrounding african wildlife.
The first hour of the afternoon safaris is geared at kids, with special commentary and the opportunity to ask questions in a live chat section on the screen. Expert guides from andBeyond host these safaris, which are televised in real time from two renowned South African game reserves: Kruger National Park, Ngala Private Game Reserve, and Djuma Private Game Reserve.
The virtual game drives are highly authentic since they are non-scripted and can vary en route based on where animals are spotted. This allows the spectator to follow the sights and sounds of the favorite animals in the African bush as they unfold during the virtual experiences. Their daily drives are sunset dependant and sunrise dependant.
Watch wild animals in the beautiful African bush on live feed safaris in the African National Parks. The largest Elephants, Lions, Leopards and many more make appearances every day in the remotest of Africa's locations and you can see them all front the comfort of your own home.
In a remote area of South Africa, you'll find the Tembe Elephant Park. Renowned for having the largest elephants in the world, this cam offers sights such as sand forests and wetlands, leopards and rhinos, and of course, elephants.
Let's all go to the zoo with PBS LearningMedia virtual zoo field trips! At Zoo Miami, Penny and the KidVision VPK kids wash rhinos, feed giraffes, study a zebra's stripes, and ride a camel. Lions and tigers and apes, oh my.
What is more adorable than a penguin, you might ask? Well, a teeny tiny fairy penguin of course! These fairy penguins live on Phillip Island in Victoria, Australia and the live webcams are placed in one of their burrows!
If you don't see the penguins, they are probably off swimming in the ocean where they spend most of their days.
Head down under with Australia's first-ever rocky-reef, live-feed, combined under and above water online events. Bonus: if the cameras are down, you'll still get to enjoy a curated highlight reel.
There are 11 amazing animal enclosures using live streaming cameras right now at the San Diego Zoo. You can visit with the elephants and giraffes or check in and see what the koalas and penguins are up to.
From virtual visits and chats with staff, to showing what the animals are up to and posting educational activities ideas from our education and conservation teams, the Dallas Zoo's "BringTheZooToYou" web series is perfect for a virtual field trip!
While the San Antonio Zoo virtual field trips aren't free (you can choose to pay a one-time fee or sign up for a low-cost membership), they are very engaging. Enjoy virtual encounters with okapis, hippos, rhinos, and more!
If you're looking to take a trip into the deep blue sea, beluga whales, alligators, piranhas, and puffins are just a few of the animals you can see on the Georgia Aquarium webcams.
Roaming the Canadian prairies, bison can often be seen gathering near a watering hole in Grasslands National Park near the village of Val Marie, Sask. Because these are wild bison, you aren't always guaranteed to see them, but when there are no animals to see the website posts a highlight reel for visitors to enjoy.
This zoo virtual field trip takes us to the nation's capital. Check out animal cams that share a glimpse into the daily lives of black-footed ferrets, naked mole rats, giant pandas, and more!
You can watch as rhinos roll in the mud, or brilliantly pink flamingos lounge near a waterfall. There are also live streams of giraffes, elephants, chimpanzees, and gorillas, as well. And if your child is a budding entomologist they can check in on the ant live cam!
Capturing the sea lions in their natural habitat—sleepily lounging together—this camera on Hanson Island, B.C is always live and gives you a good look at these cute, loud creatures.
Calgary is my hometown and we do have a fabulous zoo here. You can watch the Pandas on the PandaCam anytime you want to, but you do have to login first!
One of Australia's most prestigious zoos, Sydney's Taronga Zoo has 7 different live streams where you can see everything from African elephants and tigers to meerkats and capybaras.
Body care company Beekman 1802's goats are in kidding season, so they focused their goat cam on the nursery. Get ready for a cuteness overload! Because the farm is quite rural they do sometimes have interruptions to the feed—be patient they are also working to keep the cameras up and streaming.
If you want to see something amazing, check out the Polar Bear cameras filming polar bears in the natural habitats right here in Canada—in Wapusk National Park, MB to be exact. You can see east and west views of the polar bears.
If you haven't gotten your PandaCam fill, Zoo Atlanta has you covered with their own panda coverage.
Check in on a family of bald eagles living in Decorah, Iowa—the baby eagles are surprisingly adorable!
While the Cincinnati Zoo is closed, they'll be live-streaming from the zoo every weekday at 3PM EDT. Each stream will highlight one of the zoo's amazing animals and include an activity that can be done from home.
Discover something new about the animals at Melbourne Zoo, Healesville Sanctuary and Werribee Open Range Zoo by tuning into their live streams as well as their guest live streams. From snow leopards to zebras, a whole host of animals make an appearance!
While the African savanna may be out of your reach, with safariLIVE from Wild Earth, you can participate in a live safari. Broadcast directly from the African wilderness into your home, safariLIVE is a completely unscripted look into life on the African plains. Check out their website for more information on times and what you can expect to see at each safari.
How could you possibly turn down watching an adorable baby rhino? Well, right now the Denver Zoo has a live cam in their rhino nursery where you can watch rhino calf, Joona, hang out with mom, Tensing.
Head to Churchill, Manitoba, Canada to witness the annual polar bear migration. Discovery Education has teamed up with Polar Bears International to host a series that explores some of the biggest questions about the Arctic.
While this camera can literally be found in the backyard of a person living in Recke, Germany, the regular hedgehog sightings make it worth a watch.
Get an up-close and personal view of wild badgers live from the beautiful countryside in Cumbria, United Kingdom.
With penguins, jellyfish, otters, sharks, turtles, tunas, and more are all swimming past the webcams, there is so much to take in at Monterey Bay Aquarium.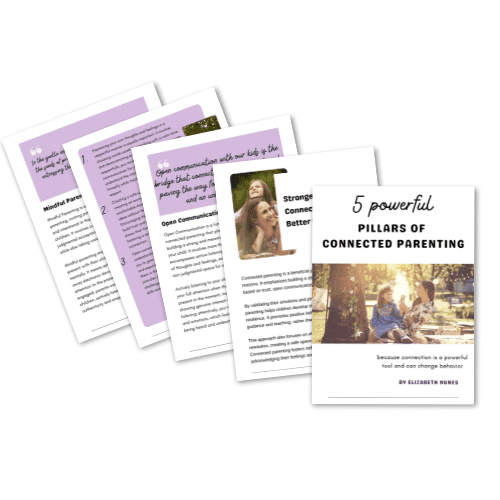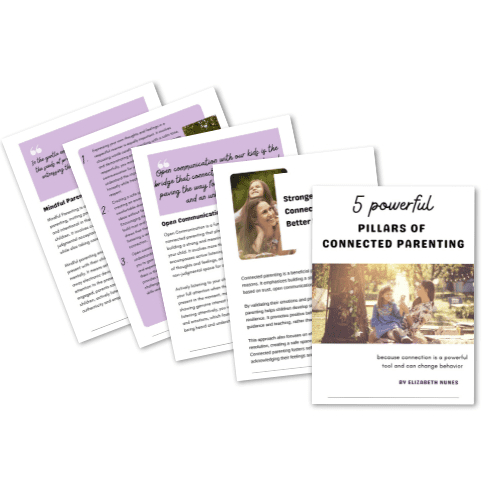 Free Download
Take your parenting journey to the next level with our comprehensive ebook on Connected Parenting.
Download this ebook now and embark on a transformative parenting experience that will strengthen your bond with your child and bring joy and fulfillment to your family life.