Why I Don't Entertain My Kids And Embrace Boredom
Encourage Independent Play because you don't have to amuse your children, and the methods to do so.
It takes time and care to encourage autonomous play in young children. Some children are naturally happier in their own company, but for others, playing independently can be difficult, especially if they were regularly entertained as newborns or had play time set up and done for them at a young age.
This post may contain affiliate links. Full disclosure here.
Want to learn how to use positive parenting? Register for a free class called GET KIDS TO LISTEN THE RIGHT WAY; an exclusive FREE class from nationally recognized parenting coach, Amy McCready.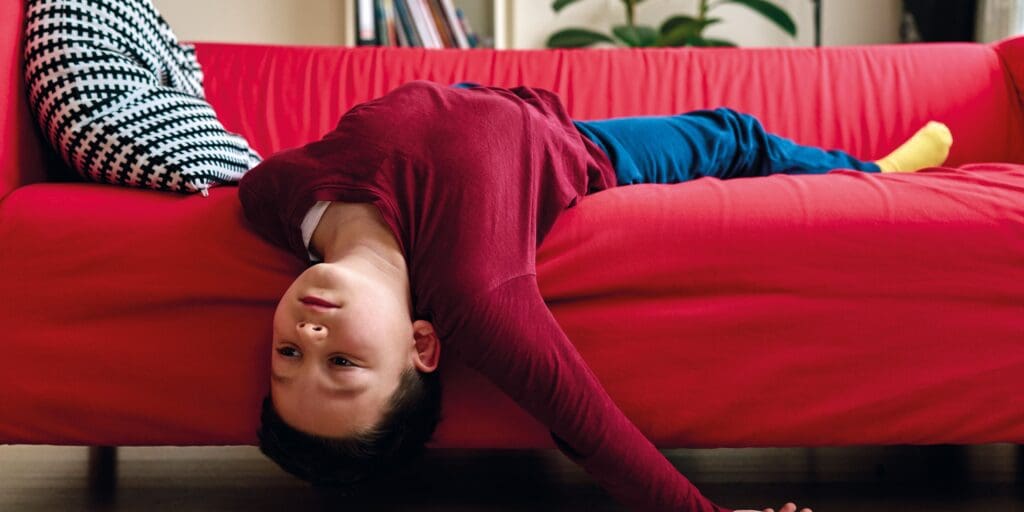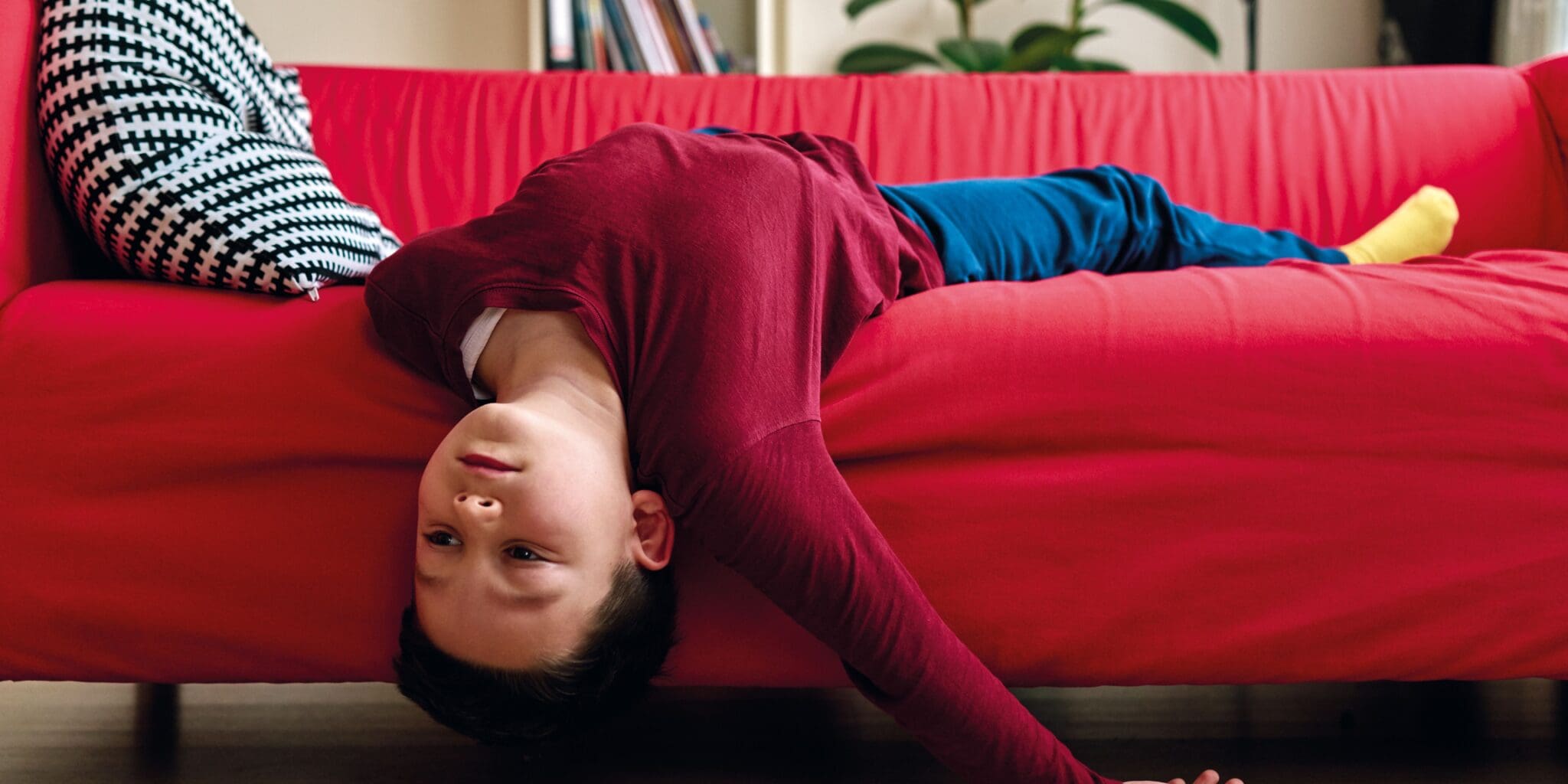 Children Require Independent Play Time: The Advantages of Encouraging Independent Play
It could be the time of year, but there was a recurrent topic that kept coming up in our talks over dinner with girlfriends the other night. The theme was encouraging children to play independently.
These are some of the things I've overheard from my friends:
How am I meant to keep my kids entertained every day? Do you have any suggestions?
I work from home, but my children are also at home. How do I know they're not just sitting in front of the TV?
I'm already out of things to do. So, what do you have in store for me?
Wine should be sent. Please send a nanny. Please send assistance! (I got a nice laugh at this one because I'm feeling the same way right now!)
Here are some of my go-to strategies for putting activities together on the go, promoting autonomous play, and allowing kids' imaginations to run wild. Especially when you need to get things done and your children must play alone.
Getting children to play independently and having plenty of patience so you don't shout go hand in hand.
I enjoy Summer as well, and I try to make it special for my children, but I still have a lot of things to do around the house and deadlines to fulfil.
(This also occurs during school breaks and throughout the holiday season.)
Kids can be more creative and inventive when they play alone and without a set of goals. This is where they may let their imaginations run wild! Especially if it's around holidays or Halloween, then they can make creative arts and crafts together.
How To Get Kids To Play On Their Own
Start Young
We shape a lot of our children's desire for us to play with them in the early days and months. We are unwittingly teaching our babies that their own play is not good enough in our enthusiasm to play with and for them. We rattle things at them, playing small games, teaching them how things operate, and so on, rather than relying on the contentment they typically have at that age. We educate them to be satisfied with their own discoveries when we accept that they don't need to be amused as newborns since everything is new and fascinating to them.
Use Quiet Time In Routines
We all know what occurs during the day when we have a schedule; there's time for housework, reading, being outside, cooking, and even napping, as my youngest baby still naps.
When it comes to getting work done, cleaning the house, and taking time for yourself, quiet time is essential.
Children expect to play on their own when independent play is a part of their daily routine, and they know you'll be returning to play with them after a little quiet time.
Have A Handful Of Backup Activities
I admit that I am under a little pressure to keep my kids entertained all of the time so they aren't glued to their devices. Do they have any arts and crafts supplies? What games are they able to play? What can they do when they're outside? Is it possible for us to go on a bike ride together? Should I put up a slip and slide or sprinklers, or fill buckets with water balloons or squirt guns with water?
However, I also need to work, clean the house, walk the dogs, pay our mortgage, and feed my voracious family, so doing both is difficult.
What's the good news?
Children can (and should) amuse themselves.
When they're left to their own devices to "figure it out" and deal with boredom, they're at their most creative and imaginative.
Isn't it nice to be prepared and have a strategy in place?
The secret is to only use these ideas every now and again, or otherwise, the novelty will wear off. That's why I keep them in my secret stockpile for EASY activities that all of my kids like when bored!
Toys serve an important role in promoting independent play. Our children are born with a tremendous potential to learn as well as to be creative. When we give children toys that occupy them at the touch of a button, the creative portion of their brain isn't fed and nourished, and as a result, it shrinks. As the novelty of the bright item wears off, we notice that children demand increasingly complex toys to reach the same level of amusement.
Replace battery-operated or single-function toys with open-ended, problem-solving, role-playing, and age-appropriate toys to allow kids to utilize their imaginations and take charge of the game.
Spoons, cups, bowls, and balls for newborns, and blocks, scraps of material, cardboard boxes, toy kitchens, dress-ups, tea sets, and train systems for toddlers are all multidimensional, allowing a children's imagination to run wild. This increases the children's confidence in their abilities to play, allowing them to grow more self-sufficient.
Let Them Get Messy
What are the most popular pastimes among children? Building. Creating. Messes. Dirt. Mud.
Here are some suggestions for them to consider:
Make mud pies, dig out dinosaur bones, and play in the dirt.
Sandbox (or fill a transparent container with sand and let them play!)
Bins or water tables
Sprinklers, sandboxes, squirt guns, water balloons, etc (no pool if unsupervised, of course)
Boat racing on the water
Allow your children to construct a lemonade stand or bird house with hammer, glue, nails, and wood if they are old enough and responsible enough.
Stop Playing For Them
Magda Gerber concluded from decades of research on children that they are extremely capable beings capable of far more than many people give them credit for. She argued that if children are raised in the appropriate atmosphere with enough love, support, and respect, they will naturally flourish, learn, play, and grow at their own speed.
She saw that when children were playing with their caretakers, they blossomed, but when the play was done for them, they lost confidence in their capacity to play. When the caregiver took over, made suggestions, or dominated the play environment, kids began to believe that their own type of play was not respected. As a result, it is critical to delegate play to the children.
This isn't to say you can't be present to appreciate it; it just means that watching and observing rather than playing and thinking for your child is a better way to encourage their natural play inclinations. My kids frequently include me in their play, and I often play the part of a puppet. They pull the strings, and I play along, trying not to bring the game up to the level of my growth or experiences.
Make Time To Connect
Do you know what a child craves above everything else?
It's not about toys. This isn't ice cream. I'm not one for staying up late.
Believe it or not, they have a connection with their parents. (I guarantee, even your adolescent.)
They want to be liked and to believe that they are lovable.
So, while we spend a lot of time doing things together, I also make time for family fun, such as playing board games, UNO, coloring pages, or having an unplanned water balloon war.
After that, I know we've filled their and my attention buckets, and they're set to go for an hour of solitary play without needing my help.
Caregiving chores are an excellent opportunity to interact with children's. When we give children our undivided attention at these times, kids are less likely to require us at other times of the day.
In the bath, sing songs with them (my kids love playing 5 cheeky monkeys with tongs and empty food dye bottles).
Instead of letting them eat alone, interact with them throughout mealtime. We enjoy having picnics throughout the home (kids' choice of location) or throwing a birthday party for a favorite stuffed animal and blowing out candles in food items (sometimes candles may just be toothpicks.)
Nappy changes, getting dressed, and other similar occasions are also excellent opportunities to bond by allowing the kid to engage as much as possible in the process. Instead of doing things to them while kids are distracted by toys, phones, or the television, talk to them and have them engage in these chores. Play peek-a-boo with smaller children, or be goofy with older children by having a playful pillow battle or clothing them inappropriately, for example (pants on your head).
Play Is Serious Work
When kids are playing, it's tempting to take it for granted or not give it the respect it deserves. Understanding that child play is their job, acknowledging that they are engaged and occupied even if it doesn't appear to be much, and providing them with the time and space to do so promotes children to be intrinsically driven in their play, allowing them to be satisfied playing alone.
Make sure they don't be interrupted while they're playing. Swooping in to pick up a toddler in the middle of a game because it's time for a meal, a diaper change, or even merely to go teaches children's to become easily distracted and value autonomous play less.
The trick is to observe first before calling out to them or disrupting their game. Wait for them to engage with you through a glance, action, or words. Then offer them a time limit, such as "I need to change your nappy; we can do it now or wait five minutes so you can finish your task." Which do you think is better?" or "We have to go to the store; you have five more minutes to finish your game."
Get Out Of The House
Some people believe that having a routine makes your days too regimented or stiff, yet going out of the home is an important part of our daily routine, and it is necessary to be spontaneous at times.
When the noise level in our house reaches an all-time high or tempers begin to flare, I know it's time to go.
We'll go for a walk, ride our bikes, or drive to a stream or lake for an hour of water fun, restoring everyone's internal equilibrium with a change of scenery and some fresh air.
If your kids don't need to be down for a nap right away, you may change up your routine and swap activities. Your schedule is as flexible as you need it to be, but as long as you keep to sleep schedules, you'll be OK.
Limit Screen Time
It's easy to succumb to the allure of screen time. It is a guaranteed way for many parents to get some autonomous and calm time away from their children. However, in the world of autonomous play, the sensory overload and excitement that screens give our children might be difficult to counteract. After seeing a dramatic episode of Fireman Sam, a basket of blocks or some cardboard boxes, coupled with their own imaginations, may not seem like enough.
This is a difficult habit to break for both children and parents, but it is possible if you believe it would benefit your children's autonomous play.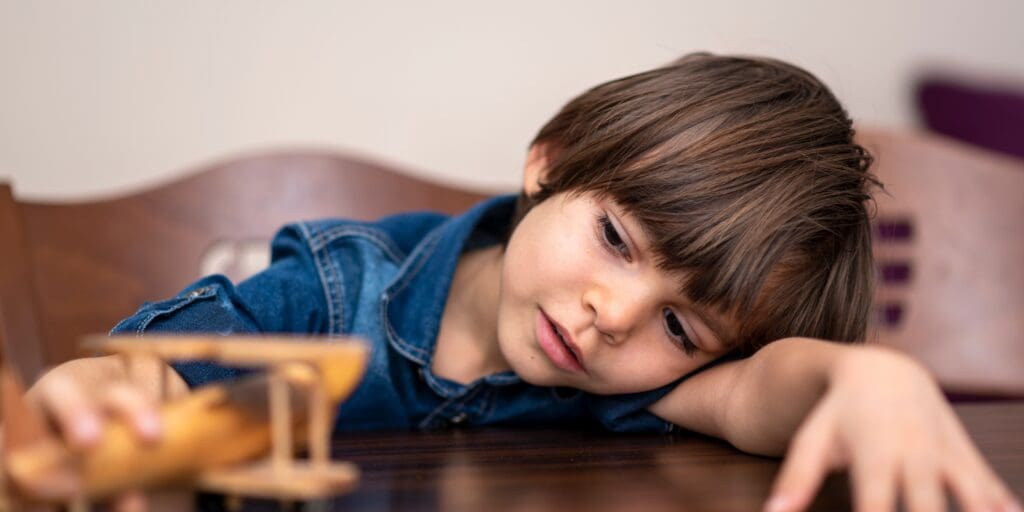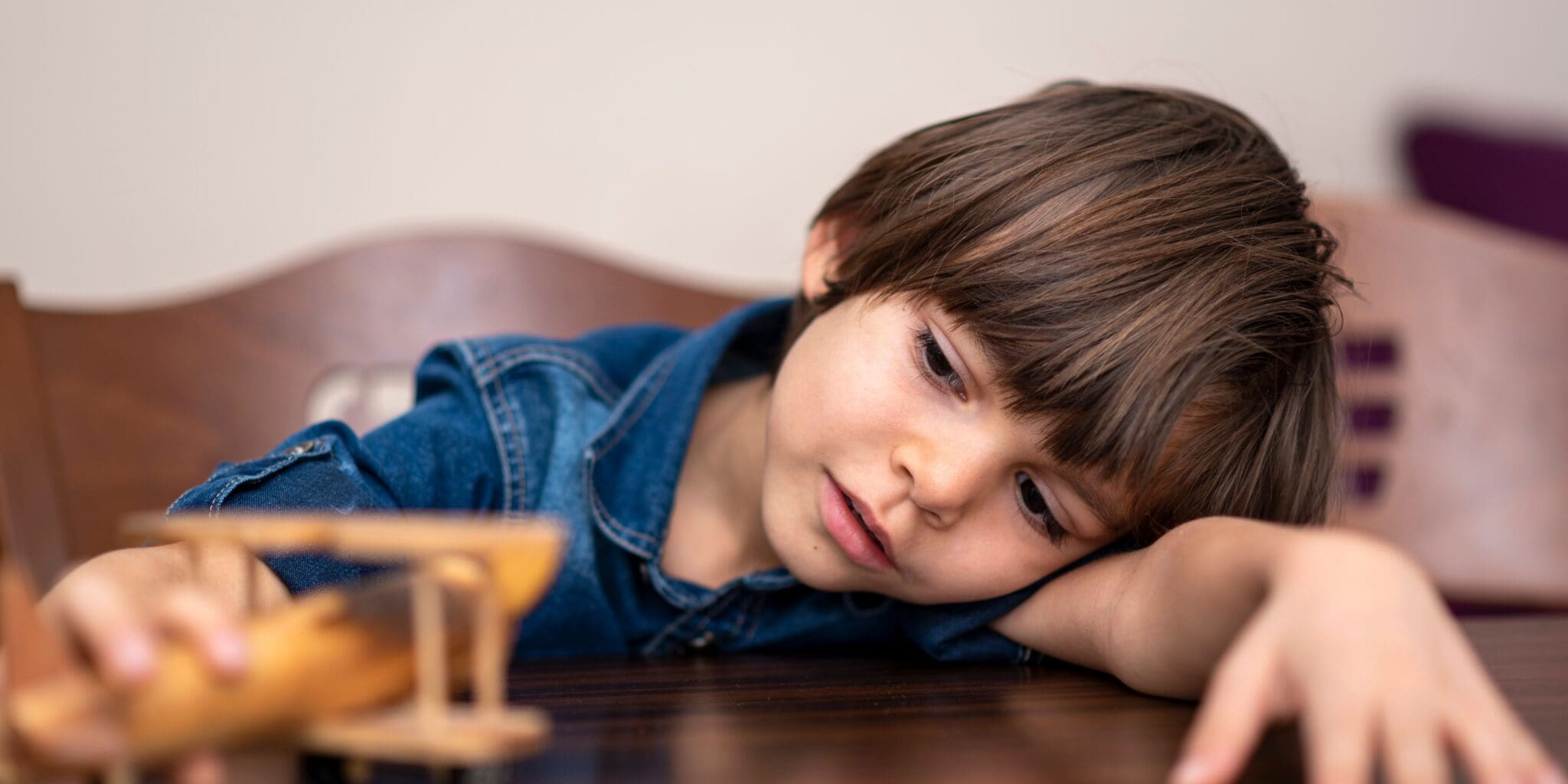 Need More On Play?
Need More Parenting Help?
Register For A FREE Parenting Class
Register for a free class called GET KIDS TO LISTEN THE RIGHT WAY; an exclusive FREE class from nationally recognized parenting coach, Amy McCready.
---
"GENTLE PARENTING IS A LIFESTYLE THAT EMBRACES BOTH YOUR PHYSICAL AND PSYCHOLOGICAL BEHAVIOR, NOT ONLY TOWARDS YOUR CHILDREN, BUT TO YOURSELF TOO"

— SARA HOCKWELL-SMITH
---