The Secret To A Stress-Free School Morning Routine
Learn how to create an efficient morning routine for your family that WORKS.
Mornings can be the WORST! Not only do you have to make yourself presentable to the world, but also round up children that are tired and too resentful to listen and get dressed in a timely manner..and then you're always late anyway! This is where a daily family routine comes in super handy.
Is morning a crazy hot mess, where you are just trying to get out of the house on time from the moment you wake up to the moment the door closes behind you and then end up being late anyway?
See also: Help Your Child With School Challenges
Well, it doesn't have to be this way. I haven't always been a stay-at-home mom, in fact when writing this blog post the first time around, I was working full time. I had to nail down a morning routine and to-do list so we can have an efficient happy morning every day. I was able to simplify our lives and wasn't such a grumpy yelling mess first thing in the day.
A messy morning can leave me frustrated at work before I even started working, and honestly, don't do well for the self-esteem of my kids either. How can they be confident in themselves when I just spent the entire morning yelling to get stuff done?
I also noticed that my kids were more likely to complete their tasks when I was speaking to them in a nice calm voice and laid out all the expectations in a clear manner the night before.
You don't need to a hot mess morning, even if you have kids. Follow my tips, maybe you can start to have beautiful mornings from now on too!
This post may contain affiliate links. Full disclosure here.
Want to learn how to use positive parenting? Register for a free class called GET KIDS TO LISTEN THE RIGHT WAY; an exclusive FREE class from nationally recognized parenting coach, Amy McCready.
Starting Your Morning…The Night Before
Hands down, the best way to get a simple morning routine off the ground is to hone in your nighttime routine/habits. If you can plan your morning ahead in the evening, you can save many minutes in the morning and make your morning more productive. the evenings can save you from being behind all day the next day.
It is beneficial to plan beforehand for a smooth school morning. Encourage your children to complete as much preparation work as they can the night before. Make sure your lunches are packed, your clothing are lined out, your breakfast is planned, your electronics are charged, and your schoolwork and other school essentials are packed before you go to bed.
See also: Tips To Make The First Day Of Preschool Exciting
Showering and bathing in the evenings might be beneficial for some families, especially if their children still require assistance with these activities. If this describes your family, consider including these activities into the kids' evening routine.
Depending on your child's age, he or she may be able to complete several of these tasks alone with your supervision. Encourage children to plan ahead for the next day to instil critical life skills such as independence and time management. So don't be afraid to delegate part of this task to your children.
Many families find having a specific room in their home where they keep everything they need for the next day useful: backpacks, chargers, electronics, keys, shoes, water bottles, and other needs. This prevents them from frantically searching the house the next morning for what they require.
See also: Affirmations And Statements For A Growth Mindset In Kids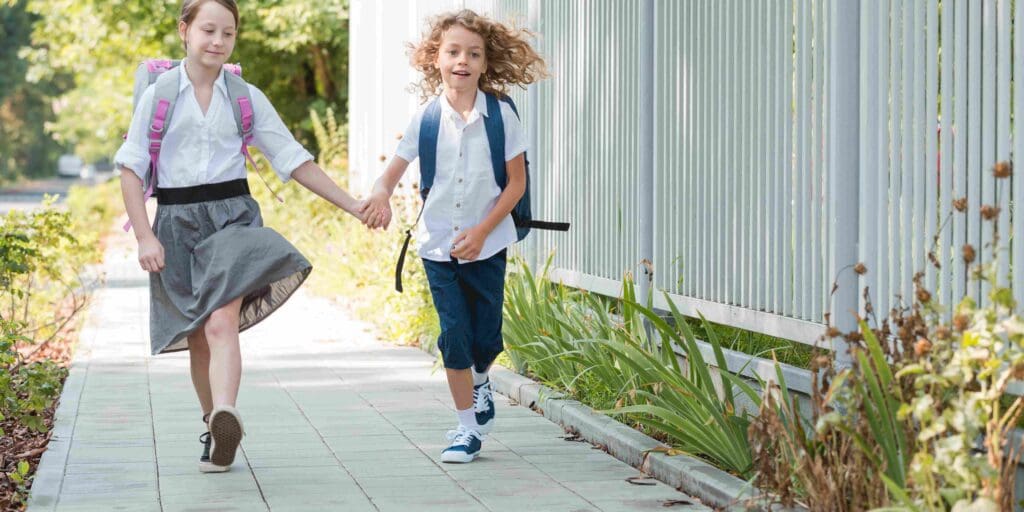 Get All Clothing Ready
It's important to layout your clothing the night before. This includes underwear, socks, and accessories if you need them. Make sure the kids pick out their clothing too! If you have your closets organized like mine, your kids should be able to keep their drawers neat when picking out clothing.
For your own clothing momma, you can even pick out your outfits for the whole week on Sundays to save time each evening. I tried this method for the kids but was unsuccessful. Things got messy and I ended up with more laundry than I needed.
Since the clothing is all picked out, they know what they are going to wear and there will be no fighting about Superman or Batman shirts before anyone is even awake enough to comprehend the problem.
See also: 6 Strategies For Setting Boundaries With A Strong-Willed Child
Pack Up Food
Just like picking out clothes the night before, I make sure everyone's backpacks, daycare bags and mommas purse are all packed up for the next day. This includes lunches and snacks for everyone.
To make this process super simple, I have snack bins in the fridge and pantry and I let the kids pack their own lunch boxes. I initiated this process when my Kindergartener was coming home complaining every day that I didn't put the right things into his lunchbox. Sorry kiddo, I didn't realize you wanted an apple instead of a banana and your day was ruined….am I right?
Put All To Go Items By The Door
There is nothing worse than having kids who are ready to go and you can't find your bloody keys.
KEYS, they always go missing at my house. Even with a little key bowl that's too high for the kids to reach, the keys never make it in there…what gives?
So to make life easier, I always make sure to have my keys readily available for me to grab in the morning.
With backpacks packed up and purses ready to do, all that needs to happen in the morning is get dressed, eat breakfast and put lunches into bags. Then we can go!
See also: How To Raise Responsible Kids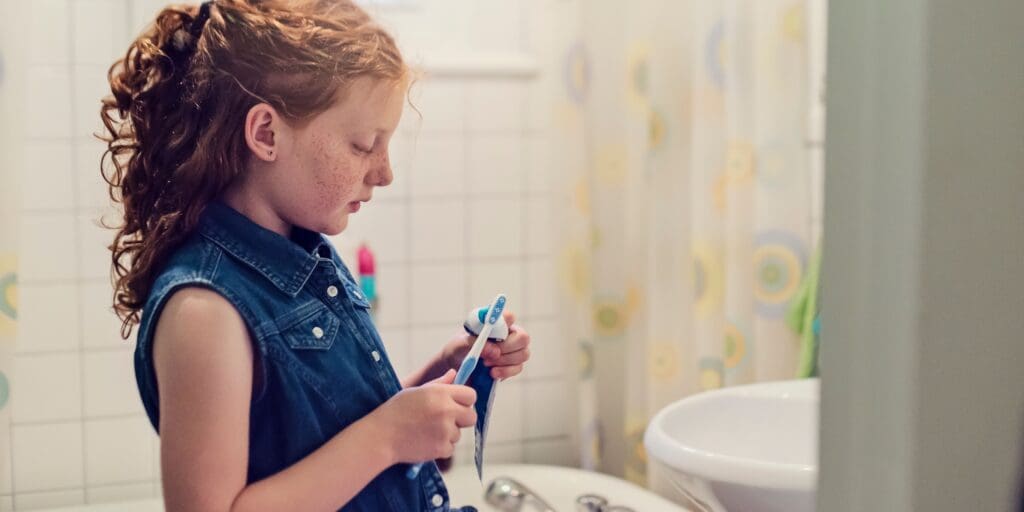 The Actual Morning Routine Before School
I understand that with kids, every school morning can be a little different. Somedays the kids are super tired and drag their little butts, and others they are up and ready before I even get MY butt out of bed.
It'll take you a few days to really figure out what takes a long time in the mornings and if there are tasks you can eliminate from your routine.
My best morning start like this:
Wake up 15 minutes before the kids and get dressed and ready
Wake kids up and help them dress with positive affirmations and no rushing
Make some simple breakfast and put lunches into bags
Warm up the car (we need run the car for about 20 minutes on -30 days!)
After breakfast and brushed teeth, help the kids get their "gear on" (Winter coats, snow pants, hats, gloves, boots) or in the summer, sneakers. (I love summer, I'm writing this post in January is its CCOOLLLDD outside )
Pile into the car and leave the house. I set an alarm for the time I need to leave my house so when the kids hear it and we are still at home, they know they need to hurry up.
If you noticed, I didn't write down "Play on the phone" or "Check Facebook" on my productive morning.
If we have extra time while we wait for the car to warm up or the kids simply got dressed and ready to go 15 minutes before we had to leave, then I'll pop onto the computer or play on my phone. Other than that, I have a strict no phone, no TV, no computer rules in the morning.
I do however allow time to dance in the mornings.
That's right, we groove to children's music (usually Blippy Firetrucks) I won't link to it, in case you have children nearby…because once they hear it, they will keep requesting it. But you can youtube it when you're in the safe zone. Music gets my kids energized and ready to take on any adventure in the morning. And plus it's a good way for mommy to wake up a little more too.
Getting The Kids Onboard With The Routine
Sometimes it can be difficult to get the kids to cooperate with the routine I set out. It took me a long time to put this together, but once I did, our whole morning (and evening) routine changed.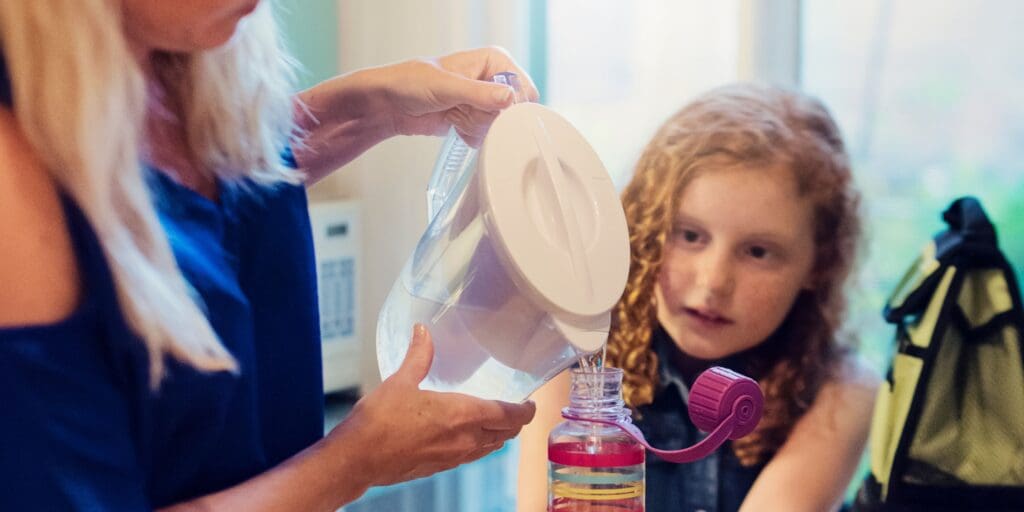 If Your Kids Are Older – Delegate Tasks
Parents generally undertake the majority of the work for their children when they are young, and they sometimes continue to do so as they grow older. A new school year is an excellent opportunity to assess your child's abilities and introduce new tasks to their morning routine.
Begin practising throughout the summer or on weekends. It's possible that teaching new skills on a frantic school morning will be ineffective.
If you want your kids to take care of a duty that you used to perform for them, such as feeding the dog, preparing their own lunch, or getting dressed, teach them these skills when you're not in a hurry. Don't try to cram lessons into an already hectic school day.
Give Kids an Incentive
Sometimes, especially if they don't like school, are unhappy in the mornings, or are plain slow movers, children need a little more motivation to get through their daily routines. Consider creating some incentives for your kids to get dressed on time to keep your mornings from becoming a war.
Some children, for example, would ensure that they do all of their assignments if they know they will be permitted to play a game, read a book, or watch television before school. If you want to use these types of rewards to inspire your children, make sure you provide enough time for them to enjoy them.
See also: Types Of Extrinsic Motivation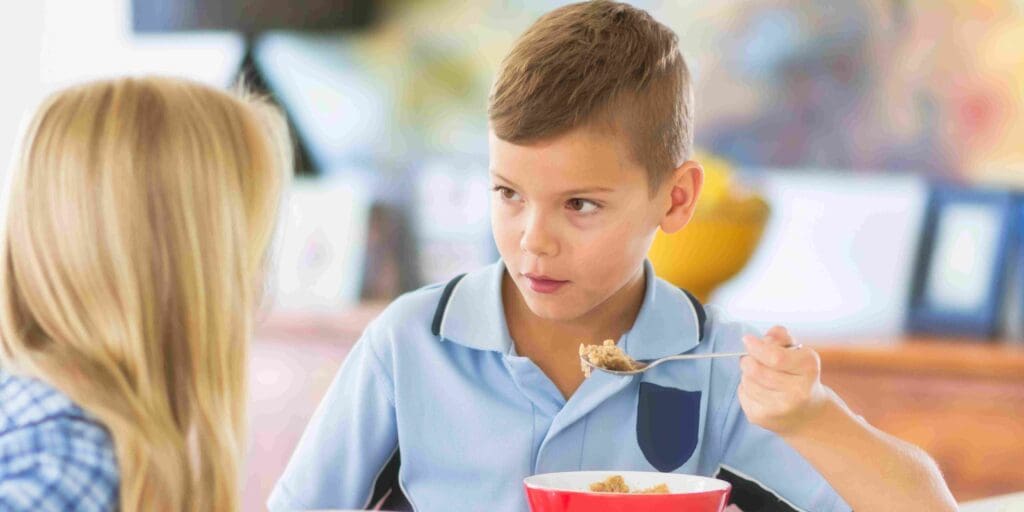 School Morning Routine FAQ's
How do I make a morning routine for school?
Your morning is going to look different than your neighbours and my own, but you can get started by writing out your priorities and tasks, starting your morning routine at night, and making sure you are well awake and well-rested to take care of the kids peacefully in the mornings.
How do I get my kids ready for morning?
Allow for a few unhurried moments. Before you have to leave the house, set aside some time for some quiet moments together.
Finish your chores the night before.
Encourage others.
Establish realistic goals.
Organize a family gathering.
Get out of the house.
How do you make a morning routine fun for kids?
Incorporate these modest measures into your daily routine to make waking up more joyful. Some children prefer to be cuddled, while others enjoy listening to music. If your child has trouble getting out of bed, offer them something to anticipate by mentioning a buddy they'll see or an activity they'll participate in.
How do I get my 7 year old to wake up?
Wake up nice and early so you have lots of time to wake up and get ready. Also be sure to get the kids off to bed early enough so they get lots of sleep! Try to use the gradual natural light while waking a kid. Sing a song or play gentle music to help improve mood.
Easy Breezy Morning Routine Bottom Line
I hope this article was able to help you figure out some sort of a routine for your own household. I know that not everyone can follow the same routine as I have because we all happen to be different human beings. Thank goodness for that, otherwise, life would be so boring.
It's possible that you'll have to tweak your morning routine until it works for everyone. Use your imagination to come up with solutions that work best for your family. When it comes to developing a morning routine for your family, there are no right or wrong solutions. You'll quickly have a morning routine that works for the whole family with a little time and imagination.
If you have anything that you do to keep your morning chaos free, tell me about it!
See also: How To Praise Children Effectively
Need More On Kids Routines?
Need More Parenting Help?
Register For A FREE Parenting Class
Register for a free class called GET KIDS TO LISTEN THE RIGHT WAY; an exclusive FREE class from nationally recognized parenting coach, Amy McCready.
---
"GENTLE PARENTING IS A LIFESTYLE THAT EMBRACES BOTH YOUR PHYSICAL AND PSYCHOLOGICAL BEHAVIOR, NOT ONLY TOWARDS YOUR CHILDREN, BUT TO YOURSELF TOO"

— SARA HOCKWELL-SMITH
---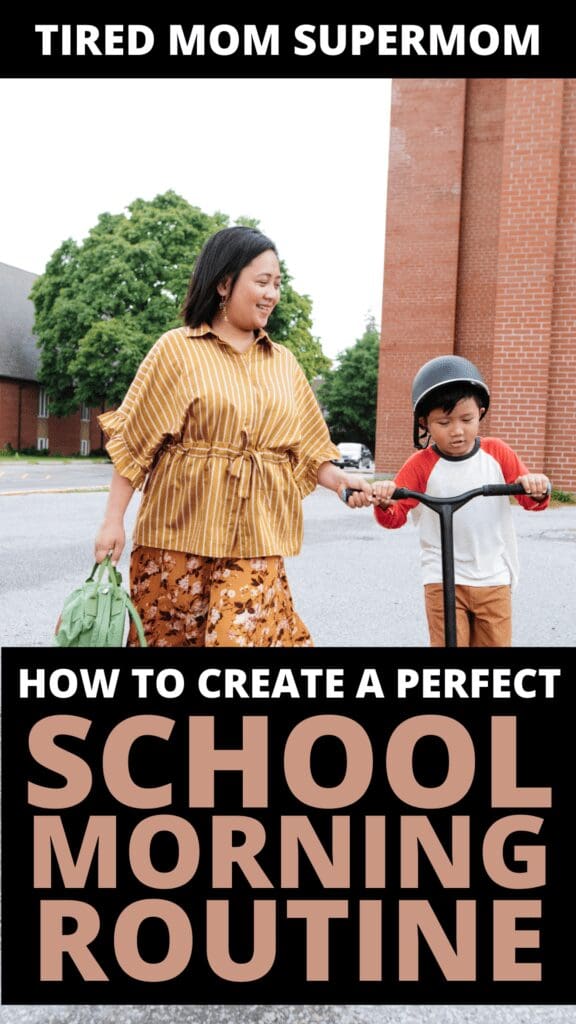 2.Barnett WS. Preschool education and its lasting effects: Research and policy implications. Boulder and Tempe: Education and the Public Interest Center & Education Policy Research Unit. 2008.
3.Grissmer D, Grimm K, Aiyer S, Murrah W, Steele J. Fine motor skills and early comprehension of the world: two new school readiness indicators. Dev Psychol. 2010;46(5):1008-1017. https://www.ncbi.nlm.nih.gov/pubmed/20822219.
4.Early Child Care and Children's Development Prior to School Entry: Results from the NICHD Study of Early Child Care. American Educational Research Journal. March 2002:133-164. doi:10.3102/00028312039001133
5.Downer J, Sabol TJ, Hamre B. Teacher–Child Interactions in the Classroom: Toward a Theory of Within- and Cross-Domain Links to Children's Developmental Outcomes. Early Education & Development. October 2010:699-723. doi:10.1080/10409289.2010.497453
6.Fisher EP. The impact of play on development: A meta-analysis. Play & Culture. 1992;5(2):159-181. https://psycnet.apa.org/record/1992-42498-001.
7.Becker DR, McClelland MM, Loprinzi P, Trost SG. Physical Activity, Self-Regulation, and Early Academic Achievement in Preschool Children. Early Education and Development. December 2013:56-70. doi:10.1080/10409289.2013.780505
8.Coolahan K, Fantuzzo J, Mendez J, McDermott P. Preschool peer interactions and readiness to learn: Relationships between classroom peer play and learning behaviors and behavior. Journal of Educational Psychology. 2000:458-465. doi:10.1037/0022-0663.92.3.458
9.Guralnick MJ. Why Early Intervention Works. Infants & Young Children. 2011:6-28. doi:10.1097/iyc.0b013e3182002cfe