This post may contain affiliate links. Full privacy policy and disclosure here.
✨Ready to make BIG changes on your parenting journey? Don't miss the FREE video training: 5-Step No-Yelling Formula. Gets Your Kids To Listen The First Time, Every Time! Learn how to How to avoid blaming, shaming, or causing your kid any pain when you set consequences! Grab your spot in the FREE video training HERE…
As a parent, you are always looking for ways to be the best you can be for your children. One of the best things you can do is stay informed and learn from those who have been there before you. TED Talks are a great resource for this, offering inspiring and educational talks from experts and thought leaders in a wide variety of fields.
In this article, we will explore some of the best TED Talks for parents. These talks cover a range of topics from parenting styles, to the importance of family happiness, to the dangers of over-parenting and the benefits of allowing children to take risks. Each talk is designed to help you be a better parent, by offering new ideas, new perspectives, and valuable insights into the world of parenting.
So, whether you are a new parent or a seasoned one, grab a cup of coffee and get ready to be inspired. The following TED Talks are sure to provide you with the insights and knowledge you need to be the best parent you can be.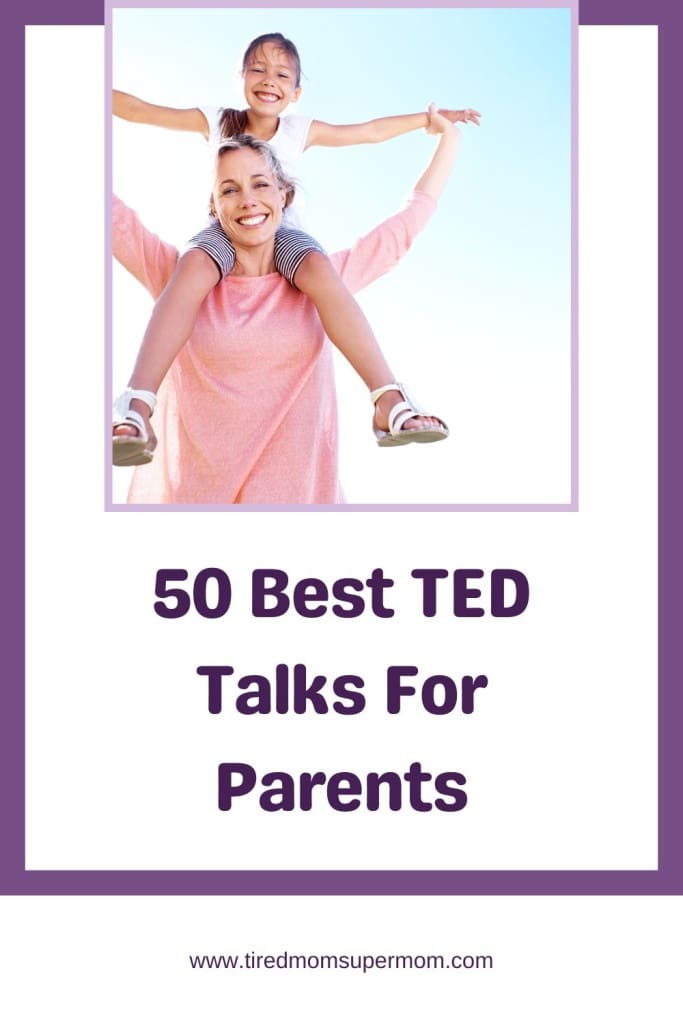 25 Best TED Talks For Parents
"How to Raise Successful Kids — Without Over-Parenting" by Julie Lythcott-Haims – Julie explores the negative consequences of overparenting and offers insights on how to raise resilient, self-reliant children.
"10 Things You Didn't Know About Orgasm" by Mary Roach – Mary takes a humorous and informative look at the science behind orgasms, dispelling common misconceptions.
"The Magic of Parent-Child Conversation" by Dr. Dana Suskind – Dr. Suskind highlights the importance of engaging, responsive conversations between parents and children for optimal brain development.
"What Makes a Good Life? Lessons from the Longest Study on Happiness" by Robert Waldinger – Robert shares findings from a 75-year-long study on happiness and reveals what truly leads to a fulfilling life.
"The Power of Vulnerability" by Brené Brown – Brené explores the transformative power of embracing vulnerability and encourages parents to model it for their children.
"Teach Girls Bravery, Not Perfection" by Reshma Saujani – Reshma challenges societal expectations and encourages parents to teach girls to take risks and embrace imperfection.
"The Price of Shame" by Monica Lewinsky – Monica discusses the consequences of online shaming and advocates for compassion and empathy in the digital age.
"Raising Kids to Be Good People" by Thomas Lickona – Thomas shares strategies for cultivating moral intelligence in children and nurturing their innate goodness.
"What We're Learning from Online Education" by Salman Khan – Salman discusses the potential of online education to transform traditional models and enhance learning experiences.
"The Puzzle of Motivation" by Dan Pink – Dan explores the science of motivation, emphasizing the importance of autonomy, mastery, and purpose in driving performance.
"The Surprising Science of Happiness" by Dan Gilbert – Dan challenges common misconceptions about happiness and reveals the science behind our perceptions of joy.
"How to Raise Brave Kids" by Caroline Paul – Caroline shares personal anecdotes and tips for parents to encourage bravery and risk-taking in their children.
"Grit: The Power of Passion and Perseverance" by Angela Lee Duckworth – Angela emphasizes the significance of grit in achieving long-term success and offers strategies for fostering it in children.
"The Happy Secret to Better Work" by Shawn Achor – Shawn presents research on happiness and demonstrates how a positive mindset can improve overall well-being and productivity.
"The Art of Asking" by Amanda Palmer – Amanda explores the transformative power of vulnerability and emphasizes the importance of asking for help.
"How to Speak So That People Want to Listen" by Julian Treasure – Julian offers practical tips for effective communication and active listening to foster better connections.
"The Mindset for Success" by Eduardo Briceño – Eduardo discusses the concept of a growth mindset and explains how it can empower children to reach their full potential.
"The Transformative Power of Classical Music" by Benjamin Zander – Benjamin shares his passion for classical music and demonstrates how it can ignite creativity and open minds.
"The Power of Introverts" by Susan Cain – Susan explores the strengths and value of introverted individuals and offers insights on how to nurture introverted children.
"How to Make Stress Your Friend" by Kelly McGonigal – Kelly presents research on stress and challenges the negative perception of stress, highlighting its potential benefits.
"The Importance of Play" by Dr. Stuart Brown – Dr. Brown explains the significance of play in childhood development and the lifelong benefits it offers.
"Why We Should All Be Reading Aloud to Children" by Rebecca Bellingham – Rebecca advocates for the practice of reading aloud to children and highlights its impact on language development and imagination.
"Embrace the Shake" by Phil Hansen – Phil shares his inspiring journey of embracing limitations and turning adversity into creativity.
"The Danger of a Single Story" by Chimamanda Ngozi Adichie – Chimamanda discusses the danger of stereotypes and the importance of embracing diverse narratives.
"The Power of Believing That You Can Improve" by Carol Dweck – Carol explains the concept of a growth mindset and how it can shape children's beliefs about their abilities.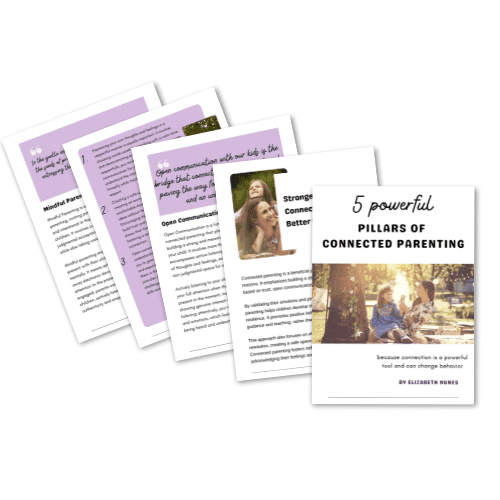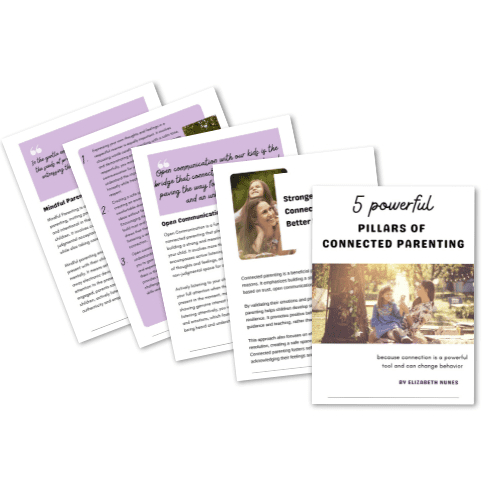 Free Download
Take your parenting journey to the next level with our comprehensive ebook on Connected Parenting.
Download this ebook now and embark on a transformative parenting experience that will strengthen your bond with your child and bring joy and fulfillment to your family life.
25 TED Talks That Focus On Positive Parenting
"The Power of Connection in Parenting" by Brené Brown – Brené explores the transformative power of building genuine connections with our children.
"How to Raise Successful Kids — Without Over-Parenting" by Julie Lythcott-Haims – Julie provides insights on raising resilient, independent children without excessive parental control.
"The Magic of Parent-Child Conversation" by Dr. Dana Suskind – Dr. Suskind highlights the importance of engaging, meaningful conversations for optimal child development.
"Raising Brave Kids" by Caroline Paul – Caroline shares tips and personal stories to encourage bravery and risk-taking in children.
"The Art of Parenting" by Dr. Alice Boyes – Dr. Boyes offers practical strategies for effective and mindful parenting.
"How to Raise Confident Kids" by Nadim Saad – Nadim discusses ways to nurture children's self-confidence and self-esteem.
"The Importance of Touch in Parent-Child Relationships" by Dr. Tiffany Field – Dr. Field explores the power of touch in strengthening the parent-child bond.
"Parenting for the Future" by Julie Wright – Julie provides insights on preparing children for success and happiness in the future.
"The Power of Positivity in Parenting" by Susan Stiffelman – Susan emphasizes the impact of positive parenting on children's well-being and development.
"How to Be a Positive Parent" by Laura Markham – Laura offers guidance on cultivating positivity and emotional connection in parenting.
"Raising Kids to Be Good People" by Thomas Lickona – Thomas discusses strategies for instilling moral values and goodness in children.
"The Science of Parenting" by Dr. Vanessa Lapointe – Dr. Lapointe shares scientific insights into effective parenting approaches.
"Parenting as a Revolutionary Act of Love" by Lama Tsomo – Lama Tsomo explores the transformative power of love in parenting.
"The Gifts of a Child" by Roni Cohen-Sandler – Roni emphasizes the unique qualities and gifts children bring to our lives.
"Parenting With No Regrets" by Dr. Michele Borba – Dr. Borba offers advice on raising children with compassion and minimizing regrets.
"The Importance of Play for Adults" by Dr. Stuart Brown – Dr. Brown explores the benefits of play for both children and adults.
"The Art of Asking" by Amanda Palmer – Amanda discusses the importance of vulnerability and asking for support in parenting.
"Mindful Parenting" by Oren Jay Sofer – Oren introduces the practice of mindfulness for more present and compassionate parenting.
"Parenting in the Digital Age" by Devorah Heitner – Devorah provides guidance on navigating technology and digital media in parenting.
"The Power of Patience" by Allan Lokos – Allan discusses the significance of patience in parenting and fostering emotional well-being.
"The Path to Parenting" by Madeline Levine – Madeline offers insights on creating a balanced and purposeful approach to parenting.
"Parenting as a Team Sport" by Julie Romanowski – Julie emphasizes the importance of teamwork and collaboration in co-parenting.
"Parenting Through Adolescence" by Dr. Ken Ginsburg – Dr. Ginsburg provides guidance on navigating the challenges of parenting adolescents.
"Parenting With Intention" by Dr. Brenda Volling – Dr. Volling highlights the importance of intentional and responsive parenting.
"The Joy of Parenting" by Bruce Feiler – Bruce explores the joys and rewards of parenting and offers insights on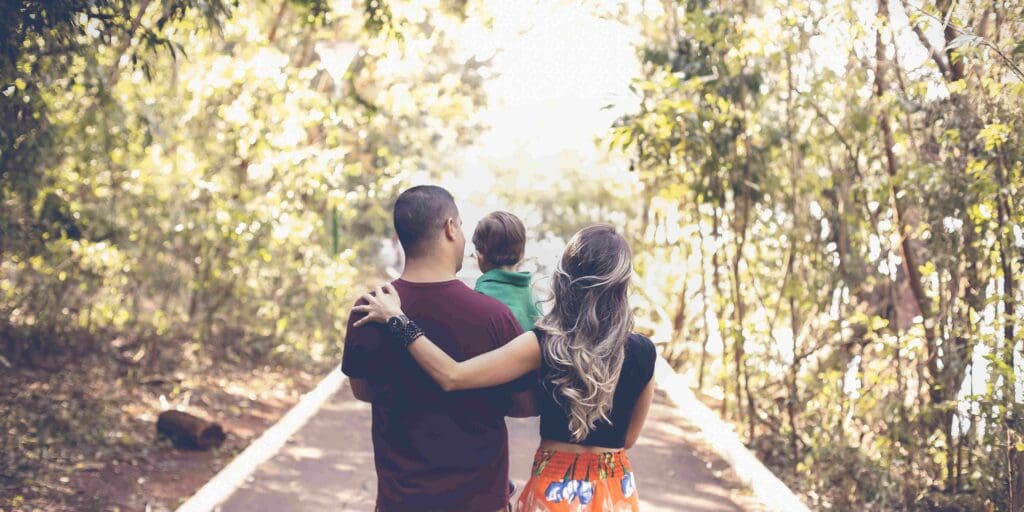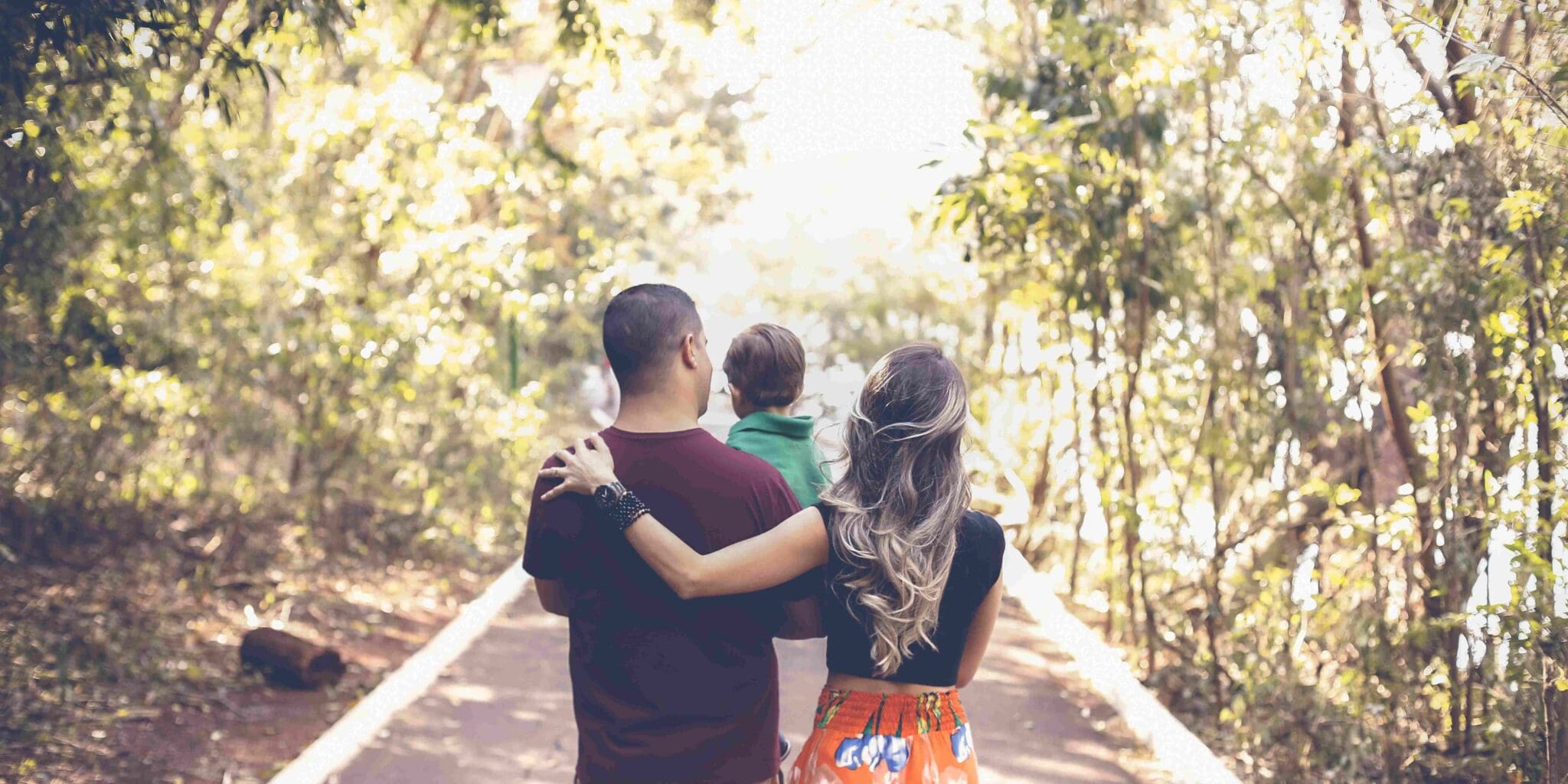 Bottom Line
In conclusion, this blog post has highlighted the powerful TED Talks aimed at inspiring and educating new parents.
With interesting topics ranging from creating happy children, to the power of passion in the classroom, to the pressure of modern parenting, these TED Talks provide a wealth of insights and ideas for parents to explore.
From speakers like Jennifer Senior, Angela Lee Duckworth, and Andrew Solomon, to those who offer an unexpected benefit to young children like Sarah Kay, the TED speakers offer a short list of powerful tools for parents. Whether you're a parent of girls, a single parent, or a former teacher, these TED Talks have something for everyone.
They are a great watch for modern parents, offering a funny talk one moment and a beautiful talk the next, reminding us of the good life we can have for our successful students. They offer brilliant insight into parenting skills and the diverse topics that make parenting such a good thing. With dozens of speakers, and topics ranging from the importance of work ethic, to the walls of communication, these TED Talks are sure to be a favourite for many parents.
They are a way down the street for parents to improve their skills and gain new insights into raising successful kids. From the standing ovations to the funny talk and the wry humor, these TED Talks are definitely worth spreading and are sure to be an amazing watch.
They are a great reminder of the power of TED Talks and how they can bring diverse topics to life, giving us a real life look into the challenges and triumphs of parenting.
Print This Positive Parenting Guidebook – The 5 Pillars Of Positive Parenting
Listen… parenting with connection and positivity has been seen as permissive and lazy parenting BUT this is totally not the case.
I am a mom of 3 beautiful children and I've spent HOURS, DAYS, MONTHS, and YEARS researching this topic and seriously, it is my favorite way to parent.
Way better than what I grew up with – which was A LOT of yelling, spanking and frankly, neglect.
This little guidebook is a golden nugget that you can have for free – and print it out! Put it on the fridge, refer to it often. It's really a great tool for kids of all ages.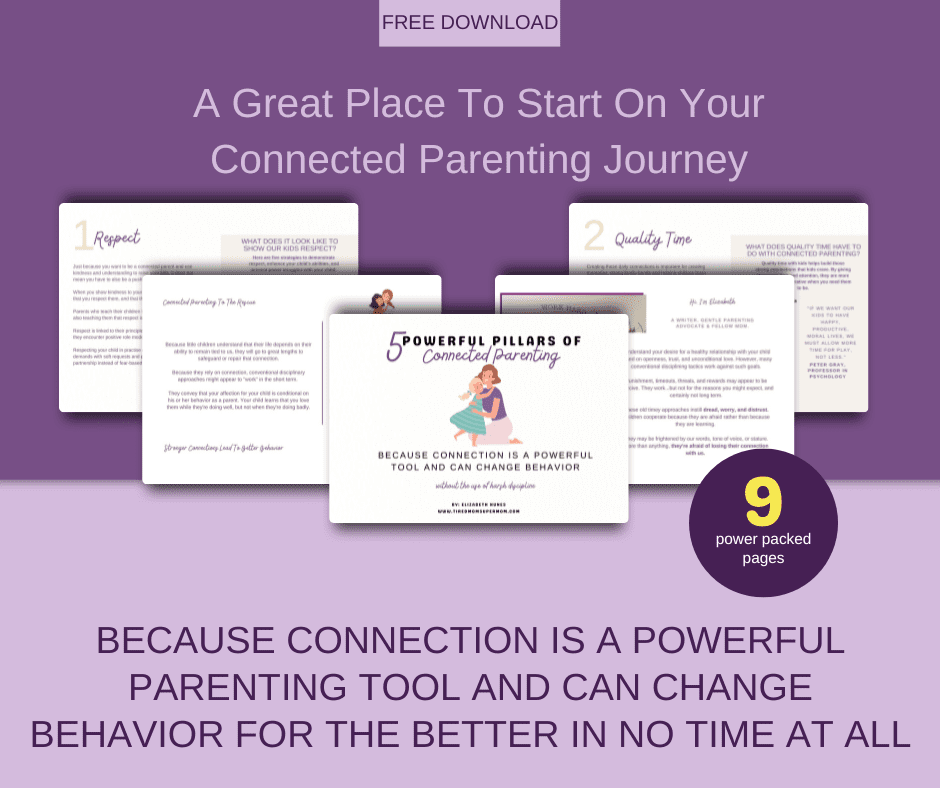 Download Your Free Printout
Download the guidebook. You'll get the printable, plus join hundreds parents who receive my weekly parenting tips and ideas! (Sometimes I'll promote a parenting program, but only the best ones that are in the positive parenting community, I promise.)
Print. Print out the guidebook!
Place it where you can see it. There is a lot of great information in this guidebook, even though it's small. It's power packed full of great stuff so put it where you can refer to it often.
More Like This