How To's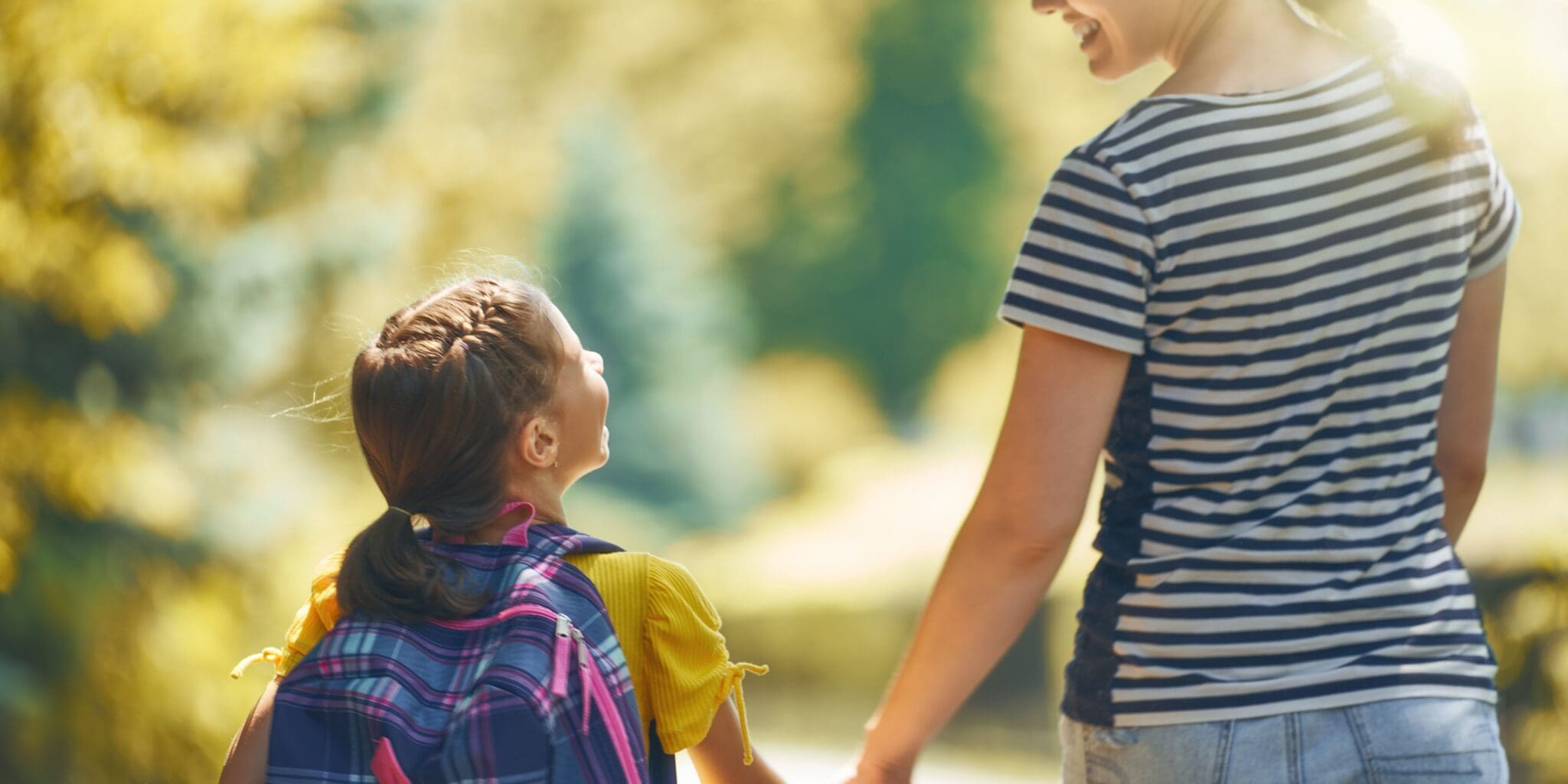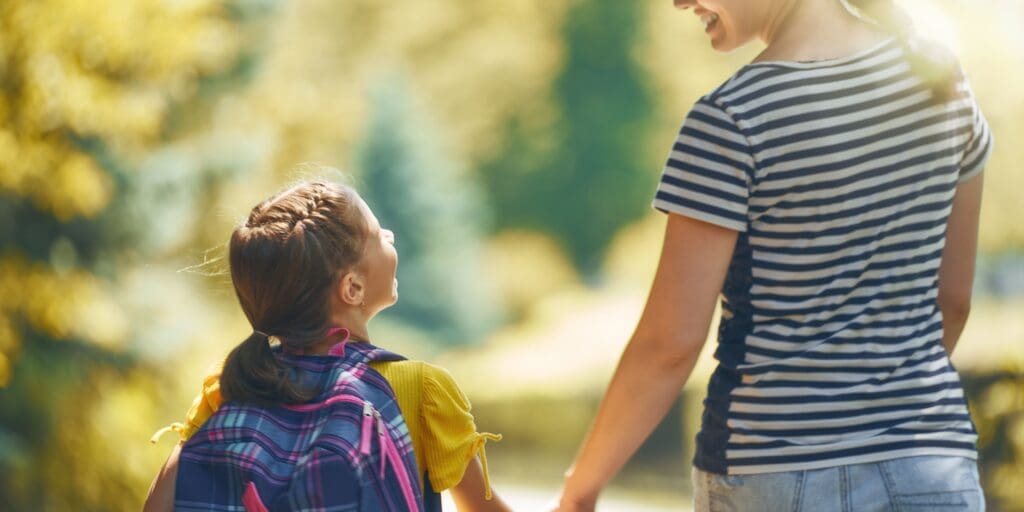 Tools To Help You Parent Intentionally
It's challenging to navigate the seas of raising children in the best possible way in today's world of parenting. There appear to be a million methods to raise children, from blogs and online publications to books and family members. But, through time, I've realized that the greatest approach to raise children is via purposeful parenting and adjusting your parenting style to best meet your childrens requirements. After all, each child is unique, so why not adjust our behaviours to meet their specific needs?
This post may contain affiliate links. Full disclosure here.
Want to learn how to get your kids to listen without nagging, yelling or losing control?
–>check out this free parenting class<–
How To Be A More Intentional Parent
We want to be the finest parents, caretakers, and emotional supporters we can be when it comes to raising children who care, are capable and contribute constructively to society. As a result, we're attempting to be more deliberate in our behaviours and reactions.
Create Limits (Not Always With No)
For our children, sometimes parenting without saying no is a fantastic alternative. It doesn't mean you never say no to your child, nor does it mean you choose to let them run the show; rather, it means you gently guide and lead them to what you want and to meet your expectations for them. It's a strategy for shaping what you want your child to do rather than what you don't want them to do.
Take Care Of Yourself
Great mothers always put their children's needs first. Why? Because in order to be the greatest parents we can be, we must first be the best parents we can be. "Your most valuable parenting skill is learning to control yourself first."
Work On Your Communication Skills
It's tempting for adults to assume that even young toddlers would respond and communicate in adult ways, but the fact is that they view the world differently than we do. They have various perspectives on it and speak about it in different ways. It is critical to interact with them and to understand not just how they communicate, but also how we should communicate with them.
Encourage Indepedance
Being an intentional parent is one of the finest ways to create independent thinkers and problem solvers. Our children will be better able to grasp the world around them if we carefully arrange how they perceive and access it. When we encourage kids to think critically rather than do everything for them, they usually rise to the occasion.
Work On Staying Calm
As a parent, it's all too simple to burst. The difficulties of parenting little children are not easy for most parents. As a result, learn how to take deliberate action in hard situations. By understanding basic techniques for not yelling and how to deal with being a frustrated parent. Also, remember to learn from your anger triggers too!
Deal Appropriate Consequences
Consequences and discipline go hand in hand, but teaching natural consequences to our children is one of the most effective methods to punish them without building a barrier between us and them. It aids in the development of self-assurance and decisiveness in our children.
Be Mindful With How You Speak To Children
I don't know many parents who desire their children to have a difficult and distant relationship with them as they grow up. However, even wonderful parents have been known to lose their children's confidence as a result of the simple statements they used. When it comes to parenting our children, it's critical to be deliberate and careful of our words!
What You Should Do Next:
1. Subscribe To My Parenting Newsletter
Sign Up For My Parenting Newsletter
 for tips on creating a happier home and becoming a more positive parent. As a bonus when you subscribe you'll get a copy of my FREE
Growth Mindset
Printout For Kids which is the KEY to raising
resilient
kids with a growth mindset.
2. Register For A Pretty Awesome FREE 60-Minute Class:
Register for a free class 
called 
GET KIDS TO LISTEN THE RIGHT WAY
; an exclusive FREE class from nationally recognized parenting coach, Amy McCready.
3. Sign Up For A 7 Step Positive Parenting Course
Enroll now
 in the most in-depth parenting class. After discovering these common sense, easy-to-implement, research-based tools you can learn how to:
Easily get kids to listen – the FIRST time. No yelling or reminding…not even once!
Put an end to daily power struggles. Bedtime became a breeze, and all the dawdling, chore wars, sibling rivalry, and mealtime meltdowns disappeared.
Reduce backtalk by HALF! It's simple once you know the secrets of these two 'buckets.'
Say goodbye to punishments that DON'T work. There's a 5-step formula that works WAYYY better than time-outs.
Got a threenager? You 
want
 this class. Got an actual
tween
or teen? Then what are you waiting for?
Sign up for the webinar right NOW and watch the BEST, most life-changing parenting video ever.
References
2.Perry DG, Kusel SJ, Perry LC. Victims of peer aggression. Developmental Psychology. Published online 1988:807-814. doi:10.1037/0012-1649.24.6.807
3.Graziano PA, Reavis RD, Keane SP, Calkins SD. The role of emotion regulation in children's early academic success. Journal of School Psychology. Published online February 2007:3-19. doi:10.1016/j.jsp.2006.09.002
4.Côté S, Morgan LM. A longitudinal analysis of the association between emotion regulation, job satisfaction, and intentions to quit. J Organiz Behav. Published online November 19, 2002:947-962. doi:10.1002/job.174
5.Thompson RA. Emotional regulation and emotional development. Educ Psychol Rev. Published online December 1991:269-307. doi:10.1007/bf01319934
6.Buckholdt KE, Parra GR, Jobe-Shields L. Intergenerational Transmission of Emotion Dysregulation Through Parental Invalidation of Emotions: Implications for Adolescent Internalizing and Externalizing Behaviors. J Child Fam Stud. Published online June 25, 2013:324-332. doi:10.1007/s10826-013-9768-4
7.Schore AN. Affect Regulation and the Origin of the Self. 1st ed. Routledge; 2015.
8.McLaughlin KA, Sheridan MA, Tibu F, Fox NA, Zeanah CH, Nelson CA III. Causal effects of the early caregiving environment on development of stress response systems in children. Proc Natl Acad Sci USA. Published online April 20, 2015:5637-5642. doi:10.1073/pnas.1423363112
9.Saarni C, Campos JJ, Camras LA, Witherington D. Emotional Development: Action, Communication, and Understanding. Handbook of Child Psychology. Published online June 1, 2007. doi:10.1002/9780470147658.chpsy0305
10.Fox SE, Levitt P, Nelson III CA. How the Timing and Quality of Early Experiences Influence the Development of Brain Architecture. Child Development. Published online January 2010:28-40. doi:10.1111/j.1467-8624.2009.01380.x
11.Johnson JS, Newport EL. Critical period effects in second language learning: The influence of maturational state on the acquisition of English as a second language. Cognitive Psychology. Published online January 1989:60-99. doi:10.1016/0010-0285(89)90003-0
12.boone tim, reilly anthony j., Sashkin M. SOCIAL LEARNING THEORY Albert Bandura Englewood Cliffs, N.J.: Prentice-Hall, 1977. 247 pp., paperbound. Group & Organization Studies. Published online September 1977:384-385. doi:10.1177/105960117700200317
13.Carrère S, Bowie BH. Like Parent, Like Child: Parent and Child Emotion Dysregulation. Archives of Psychiatric Nursing. Published online June 2012:e23-e30. doi:10.1016/j.apnu.2011.12.008
14.Parke RD. Progress, Paradigms, and Unresolved Problems: A Commentary on Recent Advances in Our Understanding of Children's Emotions. Merrill-Palmer Quarterly. 1994;40(1):157-169.
15.Hatfield E, Cacioppo JT, Rapson RL. Emotional Contagion. Curr Dir Psychol Sci. Published online June 1993:96-100. doi:10.1111/1467-8721.ep10770953
16.Farley JP, Kim-Spoon J. The development of adolescent self-regulation: Reviewing the role of parent, peer, friend, and romantic relationships. Journal of Adolescence. Published online June 2014:433-440. doi:10.1016/j.adolescence.2014.03.009
17.Tronick EZ. Emotions and emotional communication in infants. American Psychologist. Published online 1989:112-119. doi:10.1037/0003-066x.44.2.112
18.Lunkenheimer ES, Shields AM, Cortina KS. Parental Emotion Coaching and Dismissing in Family Interaction. Social Development. Published online May 2007:232-248. doi:10.1111/j.1467-9507.2007.00382.x
19.Eisenberg N, Cumberland A, Spinrad T. Parental Socialization of Emotion. Psychol Inq. 1998;9(4):241-273. https://www.ncbi.nlm.nih.gov/pubmed/16865170
20.Eisenberg N, Cumberland A, Spinrad T. Parental Socialization of Emotion. Psychol Inq. 1998;9(4):241-273. doi:10.1207/s15327965pli0904_1
21.Morris AS, Silk JS, Steinberg L, Myers SS, Robinson LR. The Role of the Family Context in the Development of Emotion Regulation. Social Development. Published online May 2007:361-388. doi:10.1111/j.1467-9507.2007.00389.x
22.Petrides KV, Sangareau Y, Furnham A, Frederickson N. Trait Emotional Intelligence and Children's Peer Relations at School. Social Development. Published online August 2006:537-547. doi:10.1111/j.1467-9507.2006.00355.x
23.Rothbart MK, Sheese BE, Rueda MR, Posner MI. Developing Mechanisms of Self-Regulation in Early Life. Emotion Review. Published online April 2011:207-213. doi:10.1177/1754073910387943
24.Gross JJ. The Emerging Field of Emotion Regulation: An Integrative Review. Review of General Psychology. Published online September 1998:271-299. doi:10.1037/1089-2680.2.3.271
25.Harris PL. Children's understanding of the link between situation and emotion. Journal of Experimental Child Psychology. Published online December 1983:490-509. doi:10.1016/0022-0965(83)90048-6
26.Goldin PR, McRae K, Ramel W, Gross JJ. The Neural Bases of Emotion Regulation: Reappraisal and Suppression of Negative Emotion. Biological Psychiatry. Published online March 2008:577-586. doi:10.1016/j.biopsych.2007.05.031
27.Davidson RJ, Schwartz GE. Patterns of Cerebral Lateralization During Cardiac Biofeedback versus the Self-Regulation of Emotion: Sex Differences. Psychophysiology. Published online January 1976:62-68. doi:10.1111/j.1469-8986.1976.tb03339.x
28.Feldman G, Hayes A, Kumar S, Greeson J, Laurenceau J-P. Mindfulness and Emotion Regulation: The Development and Initial Validation of the Cognitive and Affective Mindfulness Scale-Revised (CAMS-R). J Psychopathol Behav Assess. Published online November 7, 2006:177-190. doi:10.1007/s10862-006-9035-8