We have a fairly large kid's book collection full of robert munsch, roald dalh, curious george and dr. seuss, but we have come across some of the worst books for kids that have questionable subject matter.
Each of us has our own preferences, and who knows, you might actually like some of these books. In my opinion, and many others on the internet, this collection of terrible kids' books and fairy tales needs to be shared.
Readers beware: Many of the books listed below contain offensive and inappropriate content.
But more importantly, they fail as introductions to their respective subjects because they don't provide any real value or insight. Instead, they either sensationalize topics previously covered better in other books or include so many inaccuracies that they cease being useful resources on their respective subjects at all.
As such, if you know someone with kids who might enjoy reading these articles—or if you yourself are a parent looking for potential gifts for your child—you might want to think twice before checking out any of the following worst children's books.
This post may contain affiliate links. Full privacy policy and disclosure here.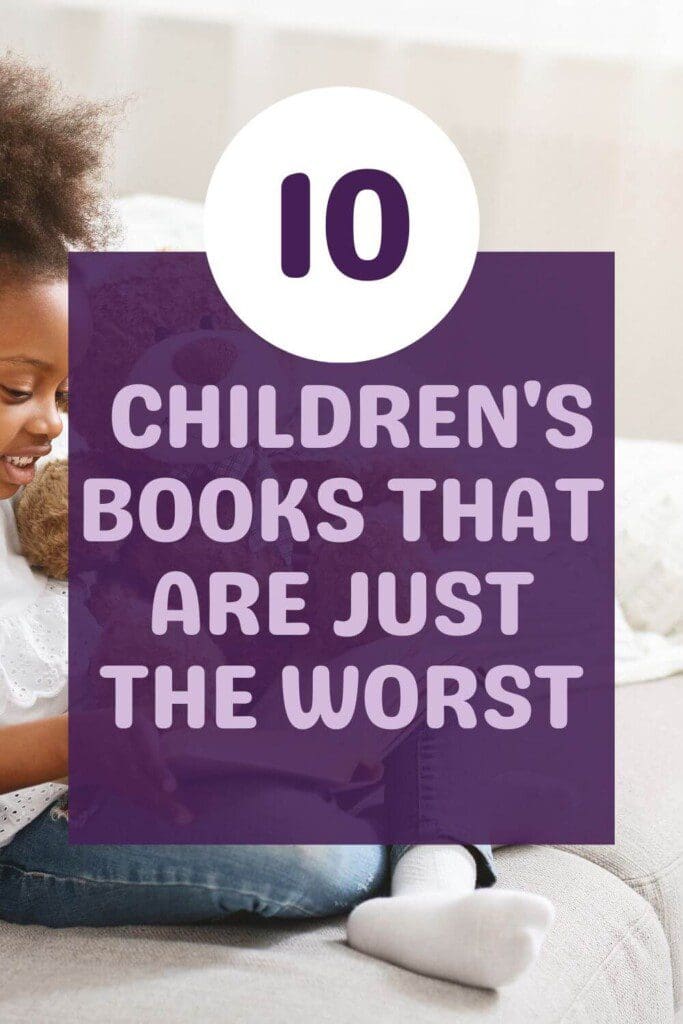 The Worst Childrens Books
At first glance, this book seems as though it might be a heartwarming portrait full of cautionary tales of how adoption works.
Unfortunately, it misses the mark and instead portrays adoption as something that should be avoided at all costs and always ends badly. It is actually one of the creepiest children's book options you can find.
The book tells the story of a mother and her daughter who "live happily ever after"—until the daughter grows up, gets married, and has a baby of her own. Suddenly, the daughter realizes that she is too old to be a mother and decides to put the baby up for adoption.
The mother, naturally, is distraught. She wants her daughter to raise the baby herself, but the daughter insists on placing her in the care of another family.
The mother eventually acquiesces, but the stress of the situation leaves her a nervous wreck. The book ends with the mother telling the reader that she "can't wait till [her daughter] gives me grandchildren of my own!" What would make this a beloved book by a mother wanting grandchildren, actually makes it one of the worst children's books because of how to message was portrayed.
This book is ostensibly about the value of kindness, but many easy readers feel that it sends the wrong message and is actually more about the value of having shiny things.
The story follows a fish's quest to become more popular among his schoolmates. He discovers that the best way to do this is to give away his prized, shiny scales. This makes him super popular, but it also leaves him feeling empty inside.
Eventually, he realizes the error of his ways and repurchases his scales. Unfortunately, the damage has been done. The story is accompanied by a series of images that depict a group of rainbow fish squabbling over who gets to wear the fish's shiny scales.
This book is perhaps not as bad as some of the other entries on this list, but it does seem to suggest that being kind is a waste of time and energy.
If you're looking for a confidence boost, then this berenstain bears book is the way to go.
This book follows a young boy named Alexander on an absolutely terrible—but supposedly typical—day. It is meant to make young children feel better about the bad days they encounter, but unfortunately it does not come across as uplifting at all.
Instead, it is decidedly depressing. Alexander wakes up with gum in his hair, has a terrible time at school, and then gets sick. The book then follows him home, where his mother is too busy to take care of him, his siblings are too busy to play with him, and his father is too busy to console him.
In the end, a cork pops out of a bottle and hits Alexander in the eye. This is supposed to be a funny way to end the book, but it comes across more as a cheap gag than anything else.
A better choice would be "What should Danny do?" by phenomenal number-one bestseller david walliams.
This book is supposed to help children understand how to use the bathroom, but it does so in a particularly cringe-worthy way.
It follows a boy who is out in the garden with his father when he suddenly needs to use the bathroom.
The boy asks his father what to do, and the father responds by saying that he should "pee in the backyard."
When the boy asks why, the father explains that "we don't pee in the house because it's yucky." The boy then goes on to ask why we don't "pee in the garden," and the father says "because it makes the asparagus pee-y."
Eventually, the boy uses the bathroom and gets back to gardening, but the book ends with a picture of an asparagus plant that has a face and a pair of eyes that seem to have been crying.
This book is so bad that it actually has a rating of 0 out of 5 stars on Amazon.
"Llama Llama Red Pajama" by Anna Dewdney is a children's book about a young llama named Llama who is having trouble falling asleep. He misses his mother and wants her to come back to tuck him in and read him a bedtime story.
As he grows increasingly anxious, his mother reassures him that she loves him and will always be there for him. The story promotes the comfort and security that a mother's love can provide and is a great tool for helping young children to overcome separation anxiety and fall asleep more easily.
I didn't like this book simply because I can see how it can cause more anxiety than release it. I have a LOT of pushback on why this book is so great for children, but this is an opinion based blog post, and I simply do not like this book for kids.
There could be a variety of other reasons why some children may not like the story "Llama Llama Red Pajama" by Anna Dewdney. Children's preferences for books are as diverse as their personalities, so some may not enjoy the story because of its themes, characters, or plot.
Additionally, some children may find the story too repetitive or too simple for their liking. For some children, the style or rhythm of the story may not hold their attention. Ultimately, whether a child likes the story "Llama Llama Red Pajama" by Anna Dewdney depends on a number of factors and can be subjective.
A better choice would be "I Don't Want to Wash My Hands!" by artistic genius tony ross.
This book is a metaphor for unconditional love and growing up. Unfortunately, it is done in such a heavy-handed way that it comes across as needlessly depressing.
The story follows a boy and a tree as they go through life together. The boy starts out as a happy child who climbs the tree, becomes a young man who uses the tree to build a house, becomes a tired middle-aged man who sells the tree for money, and ends his life as an old man sitting in the stump of the tree.
This book is confusing and depressing for young children because it does not come across as a metaphor. Instead, it seems to suggest that growing older is a bad thing.
This book is unsuitable for children under the age of 10 because it is unnecessarily dark and depressing.
This book is ostensibly a children's book about self-esteem, but it fails in this regard due to its focus on body shaming. The story follows a young girl named Maggie who struggles with her self-esteem.
She is mocked by her friends for being overweight, but she soon finds that dealing with these issues is easier when she is "on a diet." This book is remarkably insensitive.
It seems to suggest that if children want others to respect them, they should first respect themselves by dieting. It also manages to portray body shaming as an acceptable and healthy behavior. Maggie Goes on a Diet is an awful children's book for these reasons and more.
You could argue that this informative book teaches kids not to pick on other kids just because they have a funny face, but in my opinion, the fact that one of the main characters – Arthur gets a rhinoplasty in the first place negates the entire point, and the lesson becomes something else entirely and this is in fact an awful book.
"If you're being teased, change yourself so that everyone likes you more.
You may be feeling a little hollow on the inside, but that doesn't matter because you're stunning, and being stunning is more essential than being yourself "– I'm not suggesting that plastic surgery is horrible… for those who have been in accidents and require it, but our society is so preoccupied with appearances.
What's so terrible about accepting yourself as you are?
Importance Of Reading Books To Kids
As you can see from this list, children's books can be a great source of education and inspiration. Unfortunately, many parents and caregivers forget to read to their children early on, which can lead to lower literacy rates later on in life.
Reading to your children is the best way to help them learn to love reading and build a strong foundation for their future. It is also one of the best ways to show them that you love them and have time for them. Reading to your children can help soothe them, reduce stress, and improve their attention span.
It can also improve their vocabulary and help them learn new words and concepts. Reading to your children doesn't have to be limited to the traditional picture books. You can read magazines, newspaper articles, or even textbooks to your children, too.
The important thing is that you are reading to your children and that you are genuinely engaging with them and what you are reading.
---
The world of children's literature is vast and wonderful, but unfortunately not all books are created equal. Some books, despite their popularity or accolades, fall short of being truly great children's books. One such example is Roald Dahl's "The Little Girl".
Although he is a bestselling author and a New York Times bestseller, some of his books, like "The Little Girl", have been criticized for being a bad book. While he is also the author of the beloved "Chocolate Factory" and "Demon Dentist", Dahl's "Dribbling Drew" also received negative reviews.
Another author, Chris Van Allsburg, is also known for his books, but his "Skippyjon Jones" has been called a poor effort. Other well-known children's authors such as Stan and Jan Berenstain, Maurice Sendak, Jon Klassen, William Steig, Eric Carle, Margaret Wise Brown, and Eric Carle have also had books that received mixed reviews.
Although a particular story may not be the best, it is still important to remember that every child is different and may find the right book for them.
I love a good book with a happy ending or a good moral lesson that kids can understand. Books like the hungry caterpillar board book or Hugs by Robert Munsch always have room on my bookshelves!
If you are looking for some good children's books to read to your children you might like 22 Cute Caterpillar Books For Preschool Kids Love or 24 Best Yoga Books For Kids or 16 Important Books For Kids About Sibling Rivalry!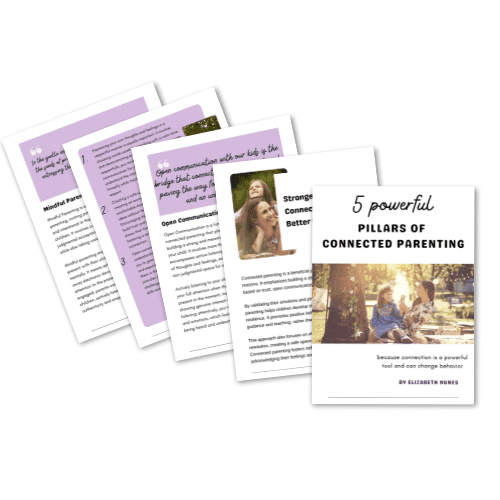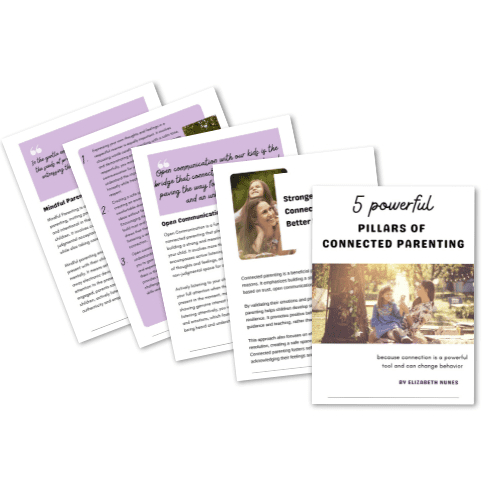 Free Download
Take your parenting journey to the next level with our comprehensive ebook on Connected Parenting.
Download this ebook now and embark on a transformative parenting experience that will strengthen your bond with your child and bring joy and fulfillment to your family life.