This post may contain affiliate links. Full privacy policy and disclosure here.
When you're just starting out with the Santa tradition, you might be curious as to how many presents Santa is supposed to bring.
Here is what we do in our family, and why.
Christmas time is so exciting and magical. The anticipation for father christmas on Christmas Eve coming down from the north pole gives kids joy.
But if you're new to the scene of Santa Claus at home, then you might be wondering what the protocols of it all for christmas morning.
Although Christmas may appear to be a cheerful and joyful season, there are always problems that arise around this time. This is especially true when it comes to christmas presents.
Everyone attempts to find the right present for their child; some parents go overboard, while others are content to acquire just one item that their child has requested for christmas day.
For many parents, it is a stressful process that leaves them with more questions than answers.
Many families suffer financially throughout the year, and when the holidays arrive, they are concerned about whether they will be able to provide their children with the presents they desire.
All families celebrate Christmas a little bit differently, and there is not right or wrong way to do it.
See also: 49 Brilliant Gifts For Kids That Aren't Toys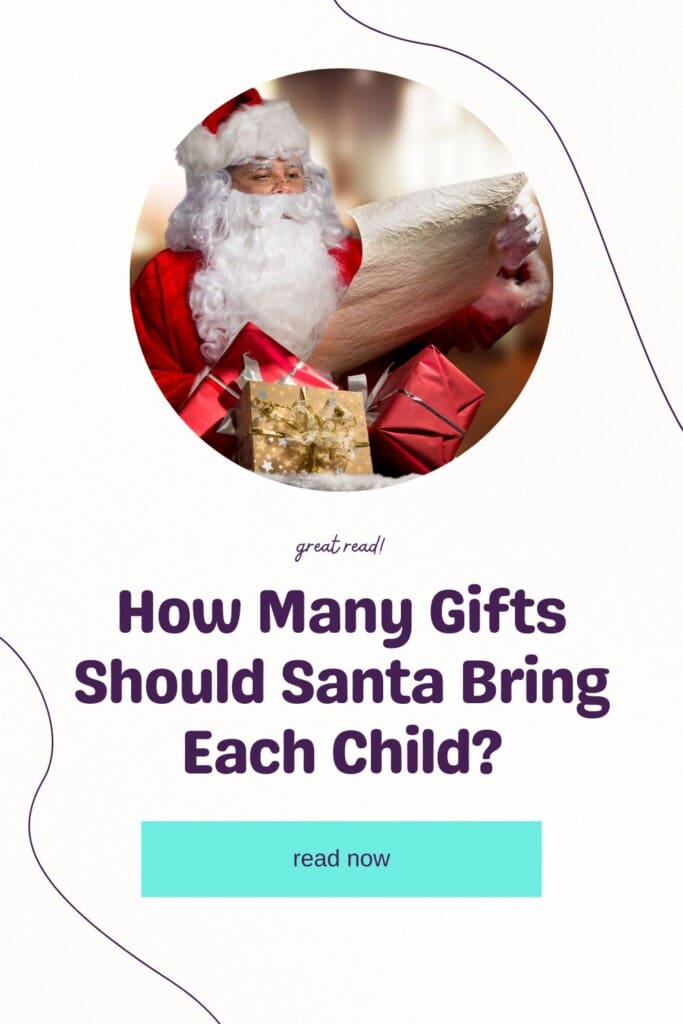 Santa Brings One Gift To Each Child – Plus Stocking
In our family, Santa brings one gift for each child plus a stocking filled with chocolates and small goodies.
The reason we do this is because we know that not all parents are able to afford a big gift from Santa Claus for their children, and when the kids go back to school and talk about number of gifts they received there could be some hurt feelings and even a loss of belief.
A child's christmas haul can be large for sure, but when it comes to what Santa brought, I always like to keep it at one gift. After all, Santa wouldn't allow an uneven distribution of kids to good children, would he?
The magic of santa's sleigh travelling at the speed of light led by santa's reindeer to bring new toys to boys and girls could get ruined, the kids could get upset and it could really just turn into an ugly situatio with the loss of children's christmas joy.
Because of this we leave the expensive, bigger gift and the rest of the presents as from mom and dad / other family members and then Santa brings a $20 – $40 gift.
The real meaning of christmas isn't about the presents anyway and one gift from Santa brings in a little christmas magic that kids love.
Benefits Of One small Santa Gift
It's Cheap – Which Is Great For All Families
Christmas is an expensive time of year and if you have a lot of family members to buy for then it adds up quick, so the actual number of gifts that Santa should bring is simply 1.
It's Consistent Year Over Year
No more worrying about "well last year Santa brought me five gifts and he only brought me 4 this year!" conversations with your children. If the precedent is set to 1 gift from Santa then there is no fighting from seemingly "ungrateful" children.
It also makes your life easier since you don't have to remember how many gifts you bought last year, you simply need one gift from Santa to leave under the christmas trees.
The Wrapping Paper
Having one gift from Santa is a great thing because you don't need as much special Santa paper. We usually spend a little extra on shiny wrapping paper for the Santa gifts, and since we only wrap one gift for each child per year, it tends to last a few years – and that works out for me very well.
Do you wrap gifts in special Santa paper too? I feel like that's the best way to do it because it keeps the magic alive.
It's A Good Reminder
Having only one gift from Santa is a good reminder to children that Christmas isn't just about gifts. It's about the joy of giving and taking the extra time to get close to family. It's about the traditions, the magic, and religion.
One gift from Santa reminds kids that Santa is a model of generosity – and we should all aspire to become like him one day.
That's The Way The Movies Show It
I know it's silly but, in the movies, Santa Claus only brings one gift. We watch a LOT of Holiday movies and I don't recall ever seeing a Santa Claus who delivers multiple gifts to any family. It's one gift, down the chimney and back out.
I mean Santa is so busy hopping down all those chimneys, he really only has time to deliver one gift and a few stocking presents!
How Many Gifts Should You Get Your Child Overall
According to a survey children should get 3 presents from the parents as well as one from Santa Claus.
One of the key reasons is because after three, it's just a jungle of unwrapping gifts. Children become so engrossed in ripping off wrapping paper that they fail to notice what they have unwrapped. It becomes less about genuine memories and satisfaction and more about objects.
Every family has its own rules regarding how many gifts to give, but developmental paediatrician Dr. Mark Bertin argues that although we want children to appreciate receiving gifts, we don't want them to acquire a sense of entitlement.
When it comes to Santa presents, it turns out that number isn't as important as quality. According to USA Today, expecting youngsters not to return to school and "compare" notes about what they received for Christmas is impractical. What we need to consider is what Santa brings to the kids.
This approach not only assists youngsters in being more appreciative of and grateful for their presents, but it also assists parents. Following the 3-present rule saves parents a lot of time and money, as well as helping them financially.
If mom and dad want to get their child a big-ticket item, it's OK, but they should make it from "mom and dad" rather than Santa; the added benefit is that you'll be the finest parents on the planet.
How Many Presents Does Santa Deliver Bottom Line
Depending on your financial situation and your Christmas beliefs, it is up to you on how many gifts you should be giving your child for Christmas. As far as Santa's journey goes, it should be one gift plus one stocking for children's gifts, in my opinion.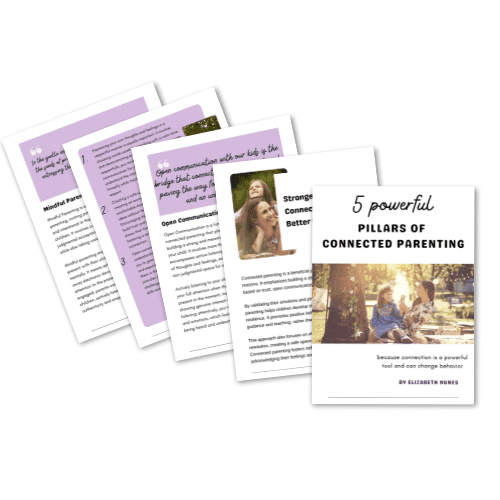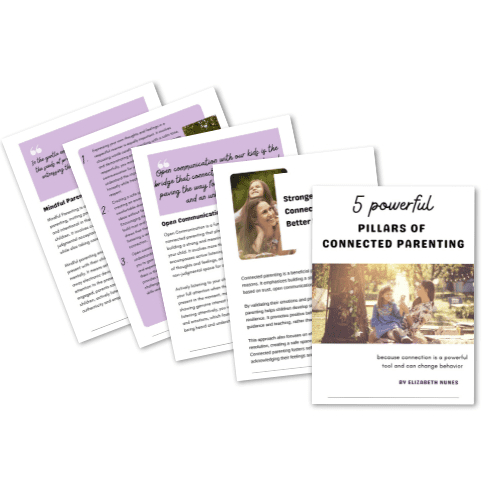 Free Download
Take your parenting journey to the next level with our comprehensive ebook on Connected Parenting.
Download this ebook now and embark on a transformative parenting experience that will strengthen your bond with your child and bring joy and fulfillment to your family life.
More On Gifts and Gift Ideas!
73 Best Christmas Gifts From Kids!
Best Toddler Climbing Toys You'll Want To Get Today!
Camping Gift Ideas For Kids That Are Outdoorsy
Out-of-this-World Gifts for Kids Who Love Space!
Best Toys For Your 9 Month Old Baby
The Best Electric Race Car Tracks For Kids
13 Best Punching Bags for Toddlers
Best Engaging STEM Gifts For Middle Schoolers
The Big List of Gifts for Moms Who Have Everything
Simple Gift Ideas for Your Adult Children
62 Brilliant Non-Toy Gifts For Kids
Best Play Kitchens For Older Kids
Best Non Toxic Crayons For Toddlers
15 Best Toddler Microphone Your Kids Will Love
Best Toddler Stocking Stuffer Ideas