Crucial After School Routine For Kids To Manage Meltdowns
Inside This Post: A great way to start an after school routine. Meltdowns after school are common and normal. Here are some proven strategies to help you get ahead of the meltdown and help your child cope with overwhelm and stop the after school backtalk and attitude.
Did you know that you can improve behavior in children with simple daily routines such as an after school schedule for kids?
I tried to establish the perfect routine for the period between school pick-up and bedtime when my eldest kid entered kindergarten. For a time, we were all over the place, not sure if he should play first, snack first, or even if we should be doing the same things every day after school.
See also: The Secret To A Stress-Free School Morning Routine
We needed a routine, but I didn't know where to begin. Nobody gave me anything close to this list of after-school routine suggestions until I placed a plea on social media for help from my more experienced friends. They absolutely delivered, and my kids and I eventually settled into our own pattern for his after-school activities.
During the summer, many families relax routines, and some even become non-existent. An Afterschool routine is just not a thing in the summer because simply put, there is no school for most children. As the school year approaches and it's time to get back into the groove of routine and structure. Establishing these routines provides children with essential skills that they need in life.
See also: Help Your Child With School Challenges
These after-school routine ideas may help your child decompress as soon as you get out of the pick-up line, and they can also help you create the pattern that works best for you and your family. That means that whether you're at home with your child after school or they're in someone else's care, you can still make their routine work for them.
This post may contain affiliate links. Full disclosure here.
Want to learn how to use positive parenting? Register for a free class called GET KIDS TO LISTEN THE RIGHT WAY; an exclusive FREE class from nationally recognized parenting coach, Amy McCready.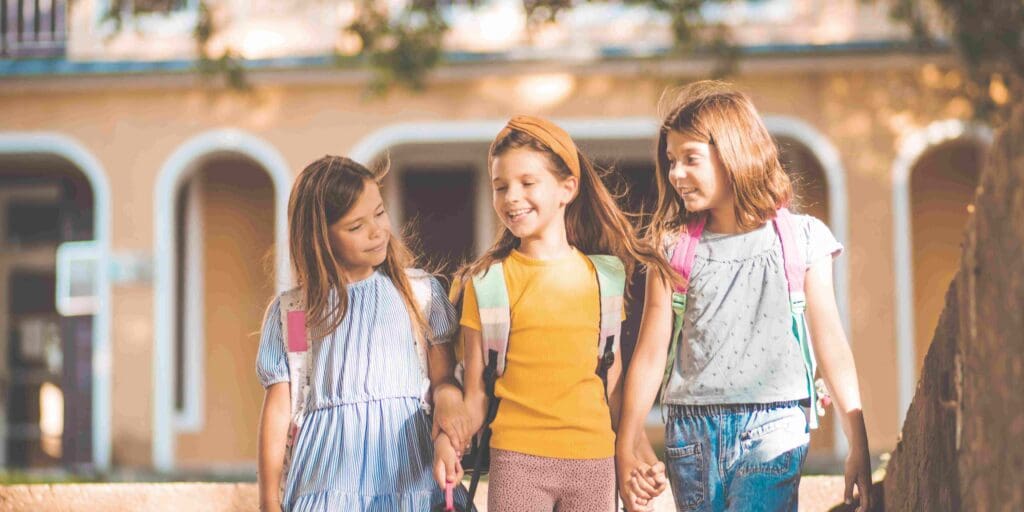 How After School Routines Improve Behaviour
Routines give the opportunity to grow external structures, while their internal structure is still in development.
As adults, we can multi-task due to a part of the brain that's called executive functioning.
This basically means that the brain is able to identify the problem, solve it and come up with a solution to prevent it from happening again.
We aren't born with this brain. We need to nurture it to develop from early childhood. Routines help with this as they provide structure and knowledge of how to manage daily life at home and at work.
Routines Put Us On Autopilot
Having a routine takes away from having to make more decisions than necessary in our daily lives.
Putting some of the mundane aspects of our day-to-day on autopilot helps us solve the problems that are different daily, and the expected tasks still get completed without thought.
See also: Things Only Parents Of High Spirited Kids Would Understand
Routines Nurture Independence
Once children learn and understand their routines, they no longer need hand-holding for the next step. Therefore they become independent little beings.
Having a morning routine, an evening routine, an after-school schedule for kids, and so on helps children learn the expectations of life, and they can learn to "Adult" (as the kids say..).
Whether your kid is in Kindergarten or High School, they all need constant reminders after school.
Put an end to the nagging with an excellent after-school routine.
If you can start an after-school routine at an earlier age, that will help a lot when your child is older and seemingly lazier.
I mean, isn't it common sense to put your backpack away and not throw your shoes in the middle of the floor after school? I guess not, since kids don't seem to be able to handle that kind of responsibility without constant reminders. An excellent routine chart will help you instill good habits in your child.
See also: Habits To Nurture The Parent-Child Bond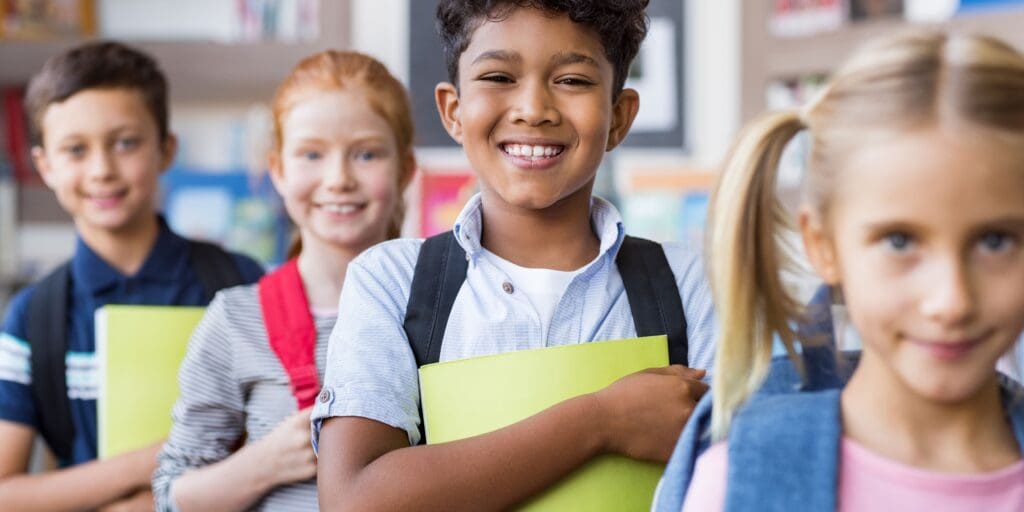 Important Aspects Of Your After School Routine
Food First
My child is usually hungry when he gets home from school. This was especially true in kindergarten when his lunch was served absurdly early and his mid-afternoon snack was insufficient to keep him going. Kids need to fuel their bodies to get through the school day and any after-school activities, even if it's simply playing at home and doing homework. After school, a quick bite to keep you going.
While your children could be asking for something sweet after a long day at school, Angie Weiss, nutrition services director at the Wichita Falls Area Food Bank in Texas, tells Romper that parents should encourage their children to consume meals that are high in energy.
It's tempting to reward your children's good work at school with a sugary treat, but according to Weiss, eating "fewer sweets and more nutritious grains, vegetables, fruit, and lean protein" is the best way to avoid late-afternoon sugar crashes. If your child will be in a daycare facility or with a sitter after school, prepare some snacks ahead of time so that your child is prepared.
See also: 8 Common Daily Sensory Issues You Can Help Your Child Through
Sprinkle In Responsibilities
Incorporating responsibilities for kids into their after-school routine can provide an opportunity to build their self-esteem and sense of accomplishment.
Giving kids tasks, such as helping pick out a snack or anything similar, provides them self-esteem and a sense of purpose, and they like feeling that they can achieve things as well as we can. They are enthusiastic and eager to assist if given the opportunity at an early age.
See also: How To Raise Responsible Kids
Homework
Right away, parents should assist their children with schoolwork. It's crucial to keep distractions to a minimum and ensure that children focus on their assignments. If they do it right immediately, they won't feel rushed or have to stay up later to finish it. Additionally, if the school sends out any reminders regarding supplies or tasks that need to be completed, it provides me with the opportunity to take care of them right away. It reeks, in my view.
See also: Secrets To Tear Free Ways To Help Your Child With Homework
Make Time For Chores
If you're having trouble motivating your kids to perform chores after a long day at school (since they're probably fatigued), tell them that getting their tasks done will allow them to spend the remainder of their evening doing activities they like.
See also: Brilliant Ideas To Get Kids Excited About Chores
Free Time
Make time in your after-school routine for them to decompress for 20 to 30 minutes.
They could, for example, sit outside beneath a tree, watch a movie, snooze, or play with their LEGO toys. Of course, some children will require more time than others, but recognizing that rest and restoration are necessary for healthy growth on a daily basis is a vital aspect of purposeful parenting.
Organized Activities
Research published in the Journal of Sports Medicine showed that participating in organized children's sports can give "an emphasis on enjoyment while building a balance between physical fitness, psychological well-being, and life lessons for a healthy and active lifestyle." Of course, all of these factors are critical to a children's general growth.
Allowing your child to engage in an organized activity after school provides them with an additional chance to connect with their peers and blow off steam after a full day of studying.
See also: Why I Don't Entertain My Kids And Embrace Boredom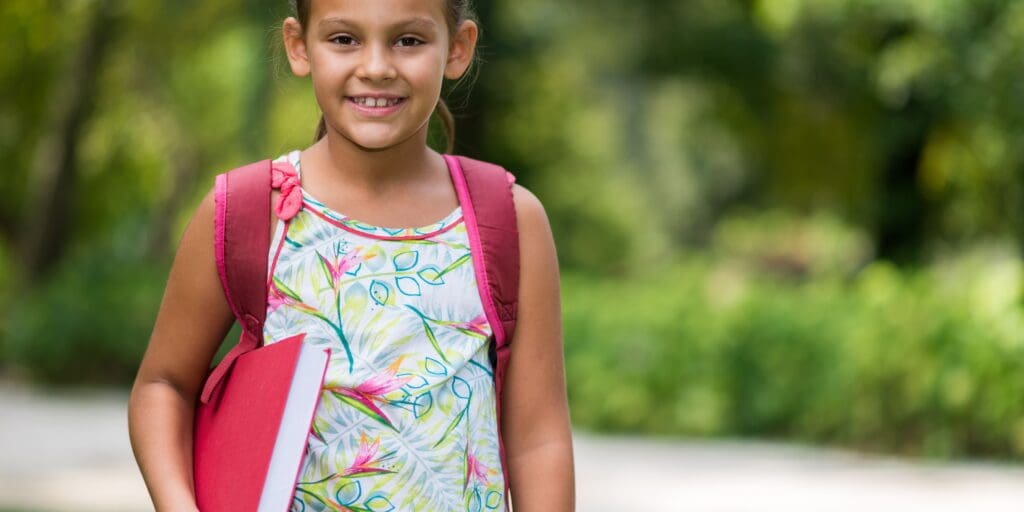 After School Routine
When children come into the house after a full day of school (hey even after a half-day of school), they simply have no energy to deal with life and experience the after-school restraint collapse.
But don't let that happen!
Set up a few things that NEED to get done before they go off to their room or park their butt on the couch.
The first thing on our after-school schedule for home is to put away our shoes and backpack, and then unpack the lunchbox.
Once that is entirely completed, they are allowed to have a snack.
It's usually a good idea to allow some time to consume snacks and relax before starting the evening hustle.
Every household will have a different evening routine, but the basics are usually :
Set Up For Dinner
Help Cleanup After Dinner
Complete Homework
Take A Shower
Brush Teeth
Off To Bed
If you have a hard time getting your kids off electronics when time is up, you should read this article on limiting kids' screen time.
You may want to have 0 electronics, that's entirely up to you.
You can implement quiet time instead of electronic time if you like.
My thing is if all the items on the list are completed, and they are all ready for the next day, then 30 minutes of electronics are ok with me.
Creating a routine like this sets them up for success in the future.
This helps them be more productive now, meaning they can be more productive in their adult life too.
I understand that an after-school routine for an 8-year-old will look different than an after-school routine for a 12-year-old, so feel free to use this routine as a guideline.
It is a great idea to come up with a schedule that works well for your family. It doesn't have to be fancy either; pen and paper schedules work fantastic too.
Another thing you can do as part of your after-school routine is to ask your child engaging questions about their school day.
This will help your little one open up and get comfortable talking to you, which will help later in life when they need to discuss more difficult things.
See also: Stop Dreading Bedtime With These Bedtime Routine Solutions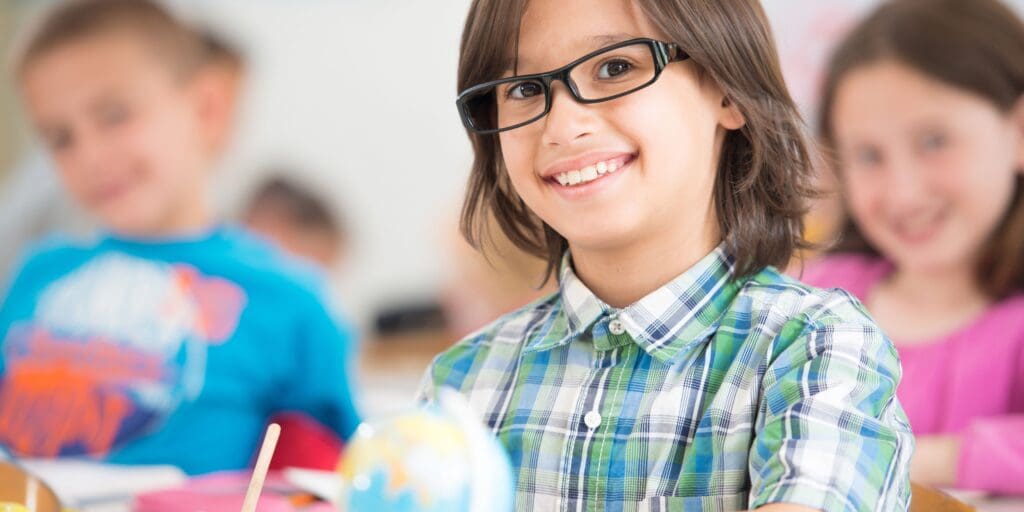 Our After School Routine Schedule
This is an after-school schedule for Kindergarten and grade 2 that we used in our home.
Hang up backpack and coat
Put away shoes
Empty lunchbox
Wash hands
Have a snack
Set the table for dinner
Finish homework
Clean up after dinner
Pack backpack for the next day
Relax before bedtime routine
Here is a chart you can use in your own home if you like! Enjoy.
CLICK HERE FOR THE PDF VERSION!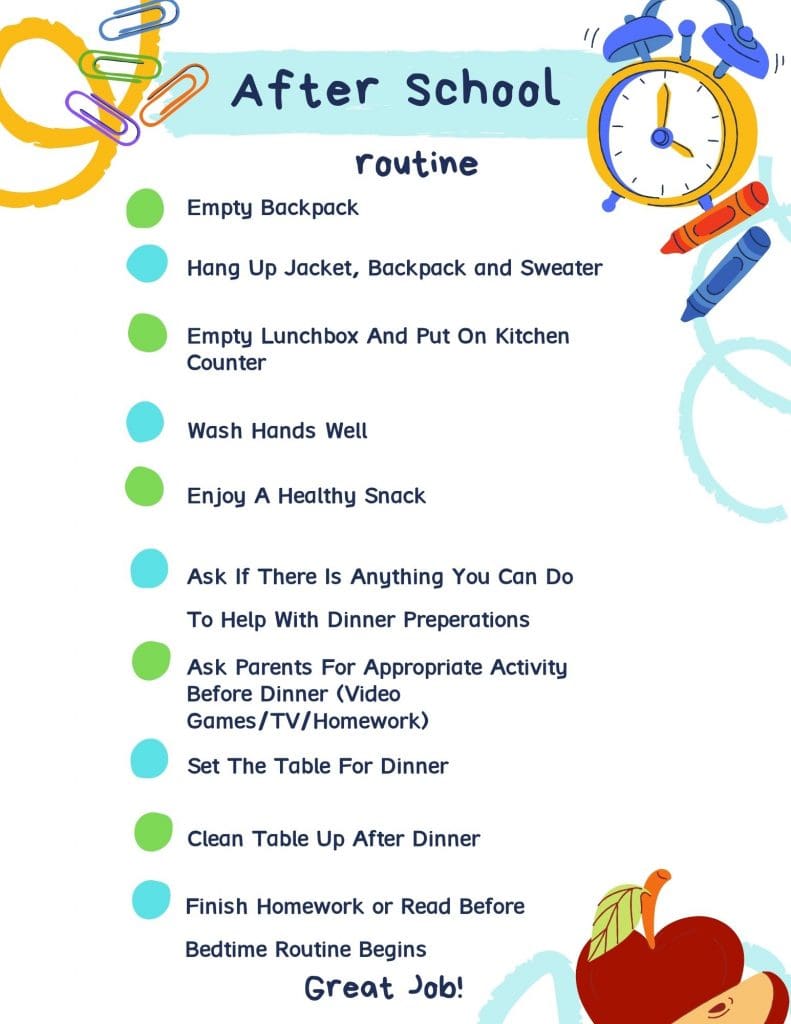 This schedule can be applied for kids who need to curb toddler tantrums after daycare too.
If you need more inspiration, check out how this mom of 4 rocks her after-school routine with 4 kids!
After School Routine For Kids Bottom Line
We won't know when and how the school will return to "normal" for a while. But if there's one thing that can assist, it's establishing a consistent after-school routine at home for your child.
To re-energize her, begin your program with a food break. After that, do your homework or turn in your tasks for the day. Allow her lots of time to think about how she wants to play, and have a family supper every night. Finally, finish the day with a regular nighttime ritual.
Need More On Kids Routines?
Need More Parenting Help?
Register For A FREE Parenting Class
Register for a free class called GET KIDS TO LISTEN THE RIGHT WAY; an exclusive FREE class from nationally recognized parenting coach, Amy McCready.
---
"GENTLE PARENTING IS A LIFESTYLE THAT EMBRACES BOTH YOUR PHYSICAL AND PSYCHOLOGICAL BEHAVIOR, NOT ONLY TOWARDS YOUR CHILDREN, BUT TO YOURSELF TOO"

— SARA HOCKWELL-SMITH
---
2.Barnett WS. Preschool education and its lasting effects: Research and policy implications. Boulder and Tempe: Education and the Public Interest Center & Education Policy Research Unit. 2008.
3.Grissmer D, Grimm K, Aiyer S, Murrah W, Steele J. Fine motor skills and early comprehension of the world: two new school readiness indicators. Dev Psychol. 2010;46(5):1008-1017. https://www.ncbi.nlm.nih.gov/pubmed/20822219.
4.Early Child Care and Children's Development Prior to School Entry: Results from the NICHD Study of Early Child Care. American Educational Research Journal. March 2002:133-164. doi:10.3102/00028312039001133
5.Downer J, Sabol TJ, Hamre B. Teacher–Child Interactions in the Classroom: Toward a Theory of Within- and Cross-Domain Links to Children's Developmental Outcomes. Early Education & Development. October 2010:699-723. doi:10.1080/10409289.2010.497453
6.Fisher EP. The impact of play on development: A meta-analysis. Play & Culture. 1992;5(2):159-181. https://psycnet.apa.org/record/1992-42498-001.
7.Becker DR, McClelland MM, Loprinzi P, Trost SG. Physical Activity, Self-Regulation, and Early Academic Achievement in Preschool Children. Early Education and Development. December 2013:56-70. doi:10.1080/10409289.2013.780505
8.Coolahan K, Fantuzzo J, Mendez J, McDermott P. Preschool peer interactions and readiness to learn: Relationships between classroom peer play and learning behaviors and behavior. Journal of Educational Psychology. 2000:458-465. doi:10.1037/0022-0663.92.3.458
9.Guralnick MJ. Why Early Intervention Works. Infants & Young Children. 2011:6-28. doi:10.1097/iyc.0b013e3182002cfe