This post may contain affiliate links. Full privacy policy and disclosure here.
The best puzzles and brainteasers for your 6 year old who needs some new activities in their life!
Six is a super special age. All ages are, but 6 in particular. Typically, where I'm from, children who are 6 years old are in Kindergarten.
For the first 6 years of their lives, they have not known school – other than preschool if you chose that route- and the world of learning every day through play with peers and bringing home homework is all brand new and exciting.
You can help nurture this transitional time by providing brainteasers and puzzles at home.
Why You Might Want Puzzles For A 6 Year Old
You might be thinking that puzzles are for smaller children, and while small kids do love puzzles, there is nothing wrong with encouraging the building of the brain with puzzles at an older age such as 6. Honestly, my 8 year old is still doing puzzles, which is a great activity in place of screen time
These are also great if you are in need of a Christmas or a Birthday gift for a little one in your life. While these games cannot replace the fun of video games and favorite TV shows, they can provide an alternative activity to do, and they don't require the whole family to participate like with Board Games!
I mean, I'm down for a game of UNO with my kids anytime, but how nice is it to have kids play on their own for a while so parents can get stuff done.
So without further rambling, here are the best puzzles for a 6 year old, in my opinion.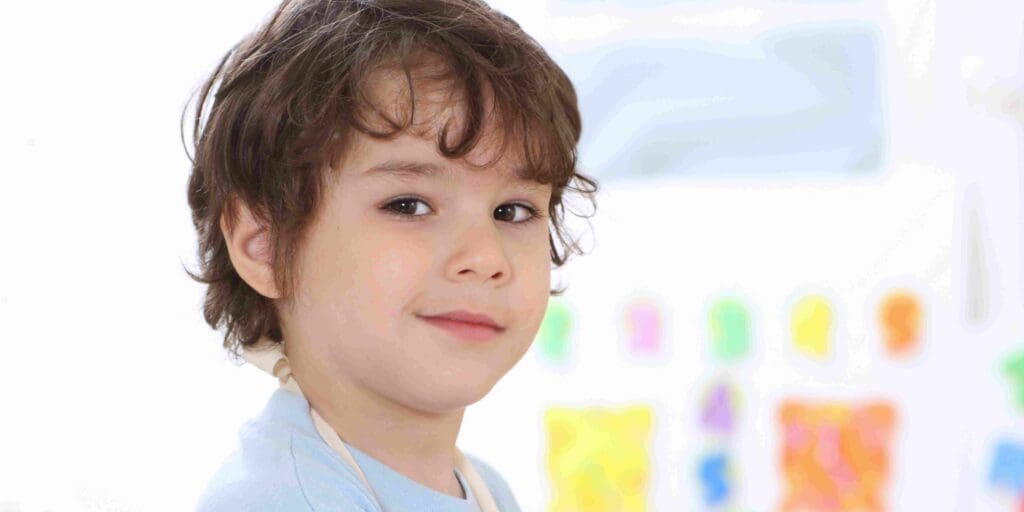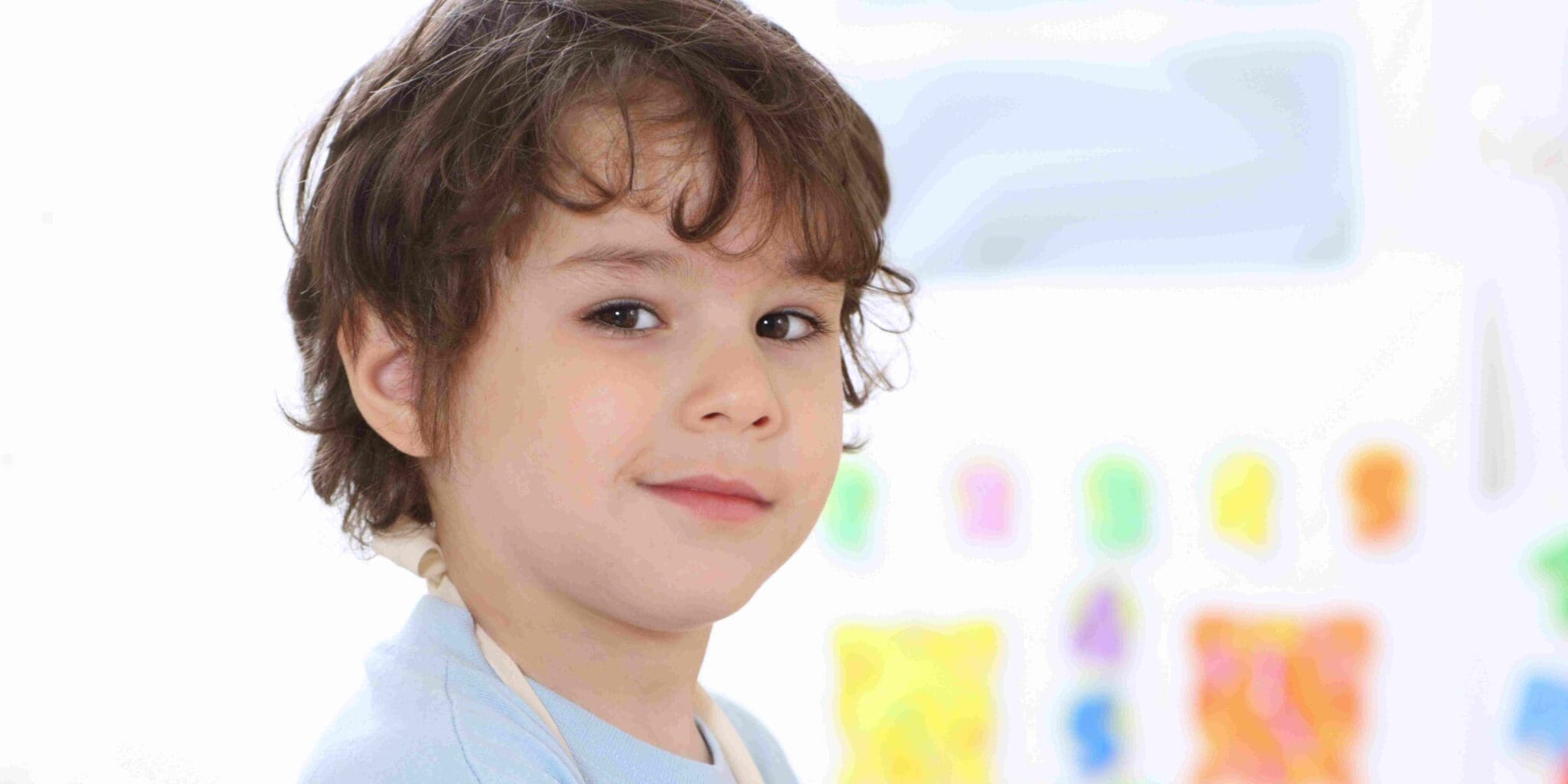 The Best Puzzles For 6-Year-Old
Imagination Magnets
With Imagination Magnets, you can help your kids improve their fine motor and visual-thinking skills. Colors, shapes, and counting may all be taught to your child while they copy images from the full-color cards supplied. Promotes spatial awareness, pattern identification, and focus. Problem-solving is transformed into a work of art that appeals to people of all ages.
Imagination Patterns
Do you want to help them improve their fine motor and visual cognitive abilities? You're looking for Imaginets. The solid wood carrying box has strong hinges and rope handles that are easy to grip for small hands. Inside, vibrant magnetic blocks can be set on the boards to reproduce any of the 50 full-color design challenges, which include animals, people, automobiles, sports, structures, and more. In addition, the magnetic board surface doubles as a dry-erase board, allowing kids to create a backdrop for their masterpieces!
Keva Junior Brain Builders
With KEVA, every piece is identical, so designers don't have to waste time looking for a specific connector, keeping a meticulous inventory of parts, or realising that they don't have enough of the right pieces to complete their design. The planks are finely machined to ensure that they are all identical and stack with incredible stability. KEVA planks' simplicity and regularity open up a world of construction options. You'll be amazed at what a simple stack of high-quality, cleverly crafted planks can accomplish!
Block Buddies
Assist a child in taking block construction to a new level. Kids recreate 50 designs in three levels of difficulty using 21 well-crafted colourful wooden blocks. Kids will be continuously inspired by previous triumphs and will be unable to stop creating their own people, animals, and vehicles themed Block Buddies!
Perplexors Challenge Logic Puzzles
Biscuit, Muffin, and Donuts are the three kittens. Each kitty has a certain colour ball that he or she prefers (purple, yellow or red). There is a favourite food for each kitty (sardines, tuna or anchovies). Every kitty has a favourite game to play (Hunting, Pouncing and Purring). Determine which mitten belongs to which colour, food, and activity. Plexor Puzzles are the type of puzzles you'll find here. They're a fantastic mental workout. This three-book series is designed specifically for childs in grades 4 through 7. (Each child's experience will be unique.)
Perplexors Set I consists of three novels. Each book is a little more difficult than the one before it. There are 48 problems in each volume. Each puzzle has a one- or two-paragraph tale. There are 5 to 8 hints in each puzzle. Each puzzle contains four or more characters, as well as possible matches in a variety of categories. Take the storey and the clues and apply your logical reasoning, elimination, and detective skills to find the correct matches. Perplexes are entertaining and develop valuable mental skills.
Topwon Wood Labyrinth Table Maze
A terrific alternative to video games. It's one of the only ways to get your children to put down their devices.
Patience, balance, and steady, precise movements are all things that this game excels at teaching. It's one of those games that you can start playing at any time. It's always a test. This is a great holiday gift and a fun game for the whole family! It is enjoyed by adults, children, friends, and tourists alike. It's entertaining to watch others play as well as to play yourself. You must concentrate intensely.
MindWare Extreme Dot to Dot
These tough dot-to-dot puzzles will challenge both your left and right brain. Extreme Dot to Dot Book Set puzzles are intricate, tough, and incredibly satisfying to complete. They range in size from 300 to over 1,400 dots. Some problems can take up two pages! Connecting the dots has educational benefits such as counting, mapping, and focus.
Perplexus Original
Master the perplexing, entertaining world of Perplexus! You'll find 22 feet of tough twists, turns, and obstacles inside the Perplexus Original! To manoeuvre the ball down the numbered path, flip, twist, and spin Perplexus. If you slip off the track (which will happen! ), return to the beginning and try again. There are a variety of difficulty levels to conquer! The Perplexus Rookie, Perplexus Epic, and Perplexus Twist are all worth a go. They're simple to learn yet difficult to master. It's a bendy, fashionable challenge that you won't be able to put down!
Math Adventures
Improve your addition and subtraction abilities! The answers to these number problems are jam-packed with interesting, inventive mysteries that childs will adore, and they help them create a course through exciting scenarios. There are 30 exercises and solutions in each volume.
Pattern Play
Pattern Play Bright Colors by MindWare demonstrates the fun side of problem-solving games and puzzles for both kids and adults. Pattern Play Bright Colors is a tranquil, relaxing hobby for children of all ages, in addition to being beneficial to their development. The concentration required to solve the pattern cards can be captivating, and the sense of accomplishment that comes with finally completing them is difficult to match. And once you've completed the puzzle, you'll be left with a stunning work of art.
ColorKu
If you and your family enjoy Sudoku, you'll enjoy this colourful version. Colorku solves puzzles with brightly coloured wooden balls rather than numbers. The solid wood gameboard comes with 81 balls of various colours, 104 puzzle cards, a solutions booklet, a colour conversion card, and a stoanger tray. There are five different levels of difficulty. Place it on the coffee table and you'll be ready to take on a task whenever you choose. It can also be used as a decorative art piece.
Rush Hour Junior Traffic
Rush Hour Jr. is the younger version of the international bestseller Rush Hour and is one of ThinkFun's most popular stem toys for boys and girls. It's a traffic jam game with 40 levels of difficulty ranging from beginner to expert, and it's one of the best gifts you can give to kids that enjoy smart games and a challenge. Rush Hour Jr. is manufactured with high-quality components and comes with an easy-to-follow instruction manual; you'll be ready to play within minutes of opening the box.
Adventures Playzone-Fit Double Maze Board
For childs of all ages, the Play Zone-fit double maze board will test their balance and intelligence. Three balls to manoeuvre on a two-sided reconfigurable maze board. You can use your hands or your feet to guide the balls through the maze. For those looking to take their balance to the next level, an optional bottom attachment adds height and challenge.
Raising Smart Kids Bottom Line
Six is a very unique age. Everyone is, but especially children under the age of six. Children as young as six years old are usually enrolled in Kindergarten in my hometown.
They have not known school for the first six years of their lives – except for preschool if you choose that path – and the world of learning every day through play with peers and bringing home homework is all new and thrilling to them.
At home, you may support this transitioning period by providing brainteasers and puzzles.