Childhood comes with many memories. The most cherished memories often reflect the bond children have with their parents. The things that kids remember may surprise you!
Some are happy, some are sad, and some are lessons that you never forget. Out of all the memories we have, which ones do we carry into our adult life?
Today the pressure on parents to meet the nutritional, medical, emotional and educational needs of our children is very high and unrealistic. At the end of the day, parents need to ask themselves, are we creating memories/things that kids remember?
There are of course the large events such as Disney cruises and trips to Europe that will create strong memories, but are these the events that make a large impact on our upbringing?
My family always taught me that you don't need "things" to be happy. It is enough to have each other.
This post may contain affiliate links. Full disclosure here.
9 Things That Kids Remember From Their Childhood
Showing Up
One of the most important things for children is having their parents show up for their special moments. Be it school concerts or a parents student show and tell, each and every event that the child participates in is important.
Work gets in the way and we all need to make money, but if every effort is made to attend these events, the child will remember.
Playing
The simple act of being silly and playing with your children is enough to create many lasting memories. It also strengthens the bond between parents and child, which in turn creates children who are more willing to listen!
In our family, we play a lot of board games on the weekends and backyard games in the summer.
Celebrate Accomplishments
Children will remember their big moments, and having them celebrated just makes things that much better.
I remember in grade 5, I got a report card with all A's and as a result, I was able to go to the shop and pick out a new stuffed animal. Wasn't anything crazy, and certainly not expensive, but I remember this event 20+ years later.
Making All Children Feel Special
It can feel challenging to make children feel special individually if you have more than one child. I feel it is very important to find connections with each child.
Find those areas where you can truly engage with each other and make sure to point out to each child regularly how special they are to you.
Eat Together
Eating together every day is really important for children. It makes this connection every day that this family is whole and we all care about each other. Sitting together and eating dinner, even if in silence, is in itself very important.
Children will not remember each meal that was shared at the table, but they will remember that dinner was an important part of the day and that everyone sat together at least once a day.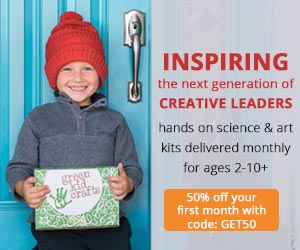 Create Traditions
Family traditions are always memorable. Whether you go camping every summer at your favourite beach or you have a huge Thanksgiving dinner every year with every family member that you have, those repetitive events are very memorable.
Hear Your Children
Kids will remember if you listened to their crazy stories, and even more so, they will remember if you engaged in their crazy conversation starters. I know it's not always fun to talk about delicious toast for 20 minutes, but kids will remember these moments and will appreciate the fact that you were there to listen and engage.
Read To Them
Books are amazing for bonding. Creating those memories with magical stories and letting their imaginations soar is truly one of the most amazing things that children can remember from their childhood.
We read a story every night before bedtime to our boys. I know the days of bedtime stories will end soon and I try not to think about that so it is important to ME that we keep doing bedtime stories as long as we can.
The Most Important Thing
The most important thing that children will remember is the love you showed to them during their childhood.
It is not enough to simply say the words "I Love You'. It is so important to show your love on a daily basis for your children.
Even when the days are hard and the listening is just not happening, you have to show your love. Let your love lead the way to better connections and strong bonds. You can show love even in the most difficult parenting situations by using positive parenting strategies. This can help not ruin the relationship you have built with your child.
Show your love and the memories will come naturally. Creating beautiful memories from childhood does not have to be expensive.
All you really need to give is your love and your time.