How To Discipline A Strong Willed Child
As a mom of 3, I have dealt with strong willed personalities before and it's not an easy task. Here are the 6 things I did that helped me set boundaries at home.
Strong-willed children are frequently misconstrued as stubborn or rebellious because adults say one thing and the children do the exact opposite, or they appear to struggle with boundaries and have temper tantrums.
If you can see strong-willed children in a different way, you'll notice that you're dealing with a child who is very self-directed and has been striving to establish his own boundaries for a long time and not one who enjoyed negative behaviors.
This might result in a lot of confusion and miscommunication and an overall difficult time. From the child's point of view, their needs are not being met when we use negative punishment and that is going to present a biggest challenge in experiential learners.
A child's behavior is often the result of a spirited child that is pushing the boundaries of the parent-child relationship and is having a hard time with something in their life.
See also: 17 Positive Discipline Tools You Need
This post may contain affiliate links. Full privacy policy and disclosure here.
How To Set Boundaries and Limits For A Strong Willed child
From experience I can tell you that parenting a strong willed child is not an easy task. When you need to get out of the door in 5 minutes and your child insists on making her own decisions and wants to put her own shoes on, you're going to end up in a power struggle with your strong willed child.
With strong willed children, we need to be a little more prepared, and we need to understand the proper way to set boundaries, use logical consequences and positive reinforcement, because the traditional way of time outs doesn't work on headstrong children.
Here are some important ways you can help your child with strong opinions have a positive relationship with you using effective discipline techniques.
1. Check Your Tone Of Voice Before Speaking To Your Strong Willed child
When dealing with a determined child, your tone of voice is going to matter…a lot. If you are calm, they are more likely to stay calm when speaking back to you. It is more effective for everyone if no one is exploding when conversations are happening. I use deep breaths as one of the positive parenting techniques to keep myself calm in the heat of the moment which is the best approach when dealing with a willful child.
It is easy to lose your temper with children, here are my best tips on how I remain calm as busy mom of 3.
To avoid a power struggle with your strong willed child when you are setting a boundary, don't make the situation about winning or losing. Focus on your child's temperament and work with that to help set the boundary. It's hard work but you can do it.
2. Implement Routines
To avoid nagging and reminding your child about the boundaries you have in your home, make them a part of your routine early on in your parenting journey when you still have younger children.
Routines are what make the world go round. They make EVERYTHING easier, especially when dealing with big feelings.
I use after school routines, morning routines, bedtime routines, and even cleaning routines around my house to make sure everything runs smoothly.
Strong willed children need routines too, and trust me, routines will eliminate power struggles between you when you need to get clear on rules and boundaries at home. You will definitely see a positive change in your strong leader of a child.
I never thought routines were a form of discipline, but it's actually amazing how well they work.
3. Compromise With Your Child
All healthy relationships are built on compromise, and that means the parent child relationship too! Strong willed children will appreciate your willingness to compromise and thus are more likely to listen better to your limits which is going to bring your relationship in a positive direction.
Your child needs to learn how to compromise so that they know they don't always need to comply later on in life, there are always options and choices for them. It's an important thing to pick your battles and learn to compromise, it'll be good for you and it's in your best interests and it's the peaceful parenting way.
See also: Disadvantages Of Punishment Based Discipline
4. Be Respectful
The best way to get your children to cooperate and have good behavior, strong willed or not, is to be respectful. I know that when I don't use my respectful voice with my children they listen a lot less.
It's hard to remember sometimes because our kids are so small, but they are human beings and snapping at them with disrespect is simply teaching them that this behavior is ok.
We want them to listen to our boundaries and respect US, so we must respect our kids as we respect adults. This works for me in my house, maybe it'll work for you too!
5. Praise Proper Behavior
If you like something that your child is doing, the right thing is to let them know! Your child is much more likely to continue doing the good thing if she knows you approve of it.
6. Stop Putting Them Down
This kind of goes hand in hand with praise, but you need to make sure you're not putting your child down with negative words when you notice they act up in their own way. For example:
You put your shoes on the floor again instead of on the shoe rack after school. Ugh. You never do anything right.
These kinds of statements will make your strong willed child blow up eventually, if not in the moment. So let's focus on praise, and forget these negative statements altogether.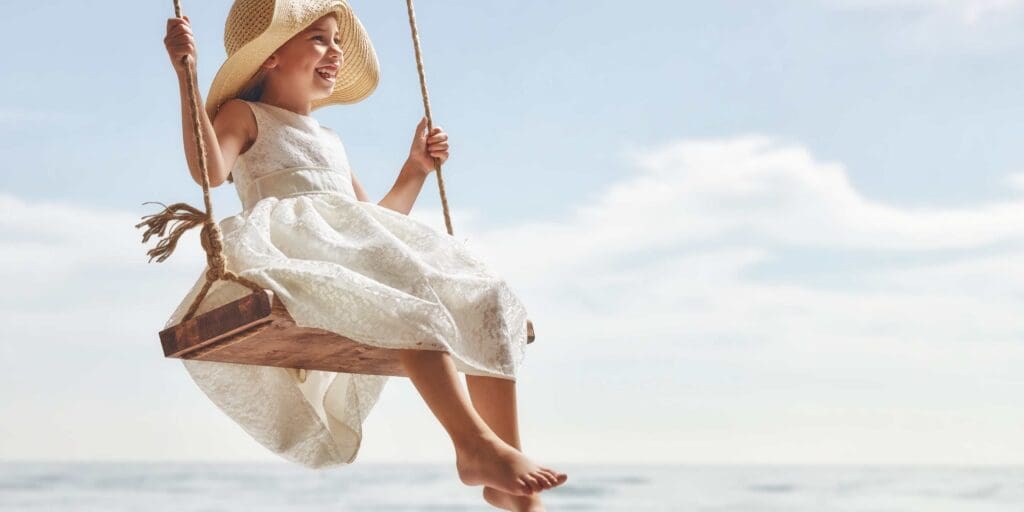 When Boundaries Do Not Work, Change Them
It is our responsibility as parents to assist our children in developing vital life skills. When things aren't going well and whining and resistance happens it's up to us, the parents, to change the structure and framework we give for our children in order to assist them succeed. Kids can even help solve problems by figuring out which rules will work best.
Instead of tidying up toys before sleep, you and your child can work together to come up with a new rule that will work better.
This is what it might sound like:
"At some time today, the toys must be picked up. You must be able to remember to pick up the toys in some way. Perhaps there comes a period when you enjoy cleaning. Perhaps you have a favorite game to play as you clean. Maybe you'd like to help out around the house with something else, and we can get rid of some of the toys so there's less of a mess. There are numerous options! Let's come up with a strategy together."
If your child regularly fails to follow a rule, such as picking up their toys, you might help them succeed by assisting them in "backing up."
This is where you would, for example, minimize the number of toys in the house so that only little messes need to be cleaned up rather than large messes that leave us, as parents, feeling triggered, angry, and resentful when our children can't or won't do it.
You can progress to greater messes as your child becomes more successful with little ones. Begin with success rather than failure.
Strategies For Setting Boundaries With A Strong-Willed Child Bottom Line
There are a variety of strategies to assist a child in accepting a boundary and meeting their needs within that boundary. Feeding the dogs, for example, is simply ONE technique to help a child learn responsibility, care for things, and treat others properly. If this rule isn't working, you can modify it or come up with a different technique to teach a child responsibility.
Understanding the distinction between rules and boundaries is the first step toward bringing greater clarity to the problem and assisting strong-willed children in cooperating.
Children that are strong-willed or self-directed will have a strong desire for power and control. They will try to set their own boundaries again and over again, which is why it's critical that we establish clear boundaries for ourselves while remaining flexible on the rules that the child must follow in order to accept the boundary.
It's easy to see why strong-willed children don't respond to "punishments" and why charts and more control fail them time and time again.
One of the most common misunderstandings is that children learn best via failure, but the truth is that children learn best through achievement. Life is full with disappointments and mistakes. That is without a doubt the case.
However, as parents, we can assist our children in seeing opportunities for achievement even when they make mistakes. That's a problem-solving skill they'll have for the rest of their lives!