As a parent, I understand the challenge of keeping teenagers engaged indoors, particularly in a world saturated with technology – I mean it's literally everywhere, including my hand almost all the time.
Yet, with a touch of creativity and some effort, you can offer your teens indoor activities that they'll genuinely relish – super great for a rainy day or when you just need some fun activities for your bored teen.
Whether it's due to inclement weather or the chill outside, these indoor options promise to keep your teenagers active, entertained, and having a blast. And it doesn't have to be just teens – kids of all ages will enjoy these activities too.
From engaging DIY projects to exciting movie nights and thrilling game tournaments, a wealth of choices awaits to keep your teenagers happily occupied.
So, let's explore some of the finest indoor activities for teens and get rid of bored teenagers bumming around on the couch – or worse, not leaving their room!
This post may contain affiliate links. Full privacy policy and disclosure here.
Ultimate List Of Activities For Teens
Set up an obstacle course in the living room. Create an inventive obstacle course within the living room. Encourage your teenagers to unleash their creativity using everyday items like chairs, pillows, or even painters tape on the floor. Don't think of it as just for toddlers; teenagers can thoroughly enjoy this activity—I did when I was a teenage girl, heck even when I was a young adult – or even now!
Play video games together. YES, I said it. Screen time, but together. If you have a Nintendo switch, then Mario party sure is a fun one to get active and have lots of laughter as a family playing a fun game. We also really like STEAM for PC gaming which has A LOT of educational games your teenage boys and teen girls will love.
Make slime. Experiment with slime-making. While there are countless recipes out there, it's not always easy to have all the necessary supplies on hand. But here's a solution for you. We bought this slime kit from Toys R Us as a gift for my kids for Christmas and there are so many different ways to make slime.
There is a booklet with instructions and the kit comes with all the materials you need to make all the different slimes. The good thing is, everyone loves slime, from toddlers to pre-teens, so there really is no losing here. Maybe older teens are too mature for slime, but the younger teens will absolutely love it, I'm sure you already know!
Reading. Embrace the timeless activity of reading. I know, it might seem like a straightforward addition to this list, but let me explain why it's so valuable. Reading aloud together creates excellent opportunities for meaningful communication. It allows you to discuss the plot, characters, and various aspects of the story. You can delve into what's happening, predict what might occur later, and ponder why certain events transpire. It's a fantastic way to engage with literature as a family.
You can let your children read on their own as well if you need some much-needed adult time (I'm with you there!). Make sure your children read at least 30 minutes daily, with you or without you. You can go to a book club together too for some quality time.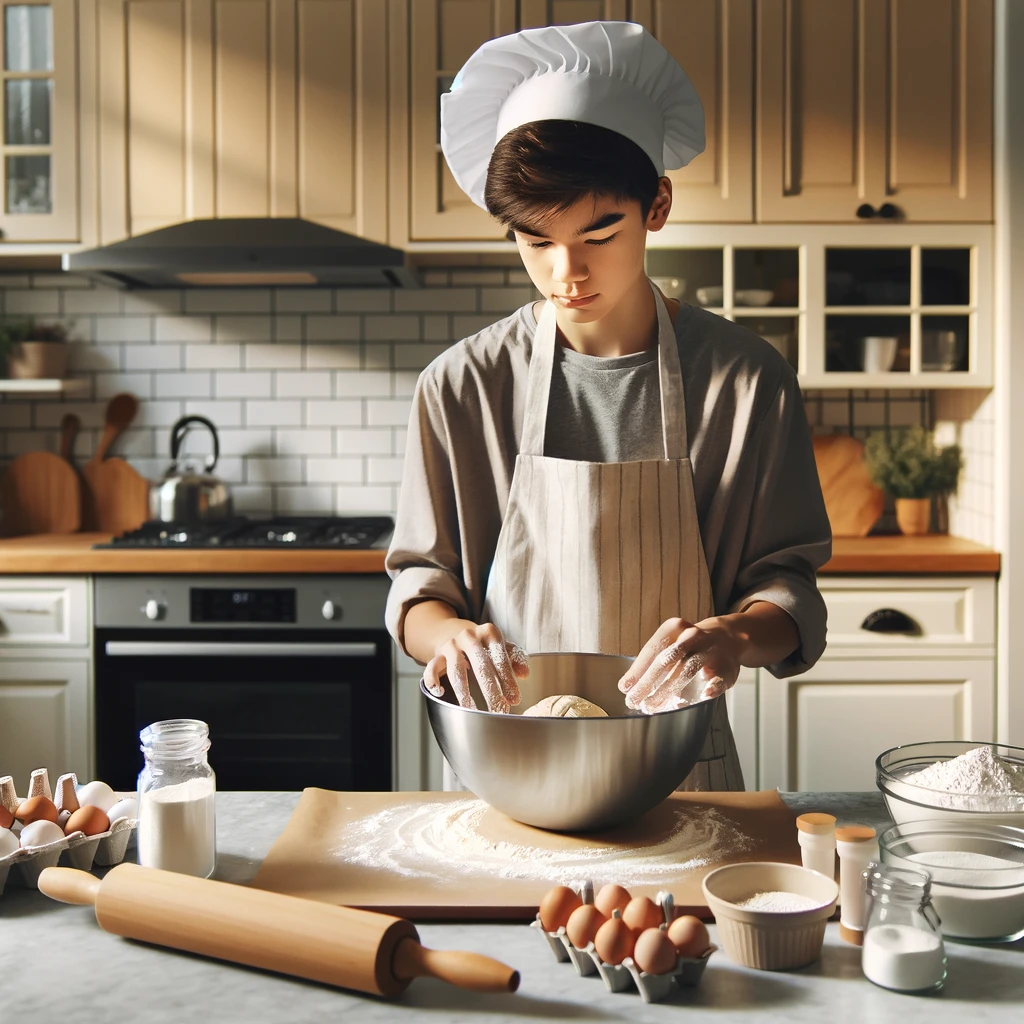 Bake together. Embark on a baking adventure as a family. What's great about baking is that as your kids grow older, you can gradually entrust them with more responsibilities in the kitchen. This isn't limited to simple chocolate chip cookies; it's an opportunity to explore exciting culinary creations.
Consider this: your teenagers might be following a foodie channel on Instagram, brimming with innovative ideas. Have you noticed a strawberry roll or any other enticing dessert that caught their eye? Engage them in a conversation about it. Encourage them to take the lead in making it. The result? Not only a delicious treat but also a fun and educational experience in the kitchen that aligns with their interests.
Get messy with paint. Unleash your creative side with some messy paint fun. I get it, your teenager might not initially seem enthusiastic about "art and crafts" (insert eye roll here), but there's a captivating twist to this idea.
Head over to YouTube and explore the vast array of tutorials available on how to paint a simple landscape. You'd be amazed at the step-by-step guidance and inspirational ideas out there. Even better, consider enrolling in online painting courses that cater to both beginners and more seasoned artists. This isn't just about painting; it's an opportunity for bonding and learning together.
Think about it: you could turn it into a themed paint night at home, complete with your favorite snacks and beverages. Not only will you create beautiful artwork together, but you'll also have an instant collection of unique pieces to adorn your walls. It's a win-win situation!
Chalk. Engage in the classic activity of using chalk – it's a timeless and versatile pastime. Don't think for a moment that your older children have outgrown it; there's still plenty of fun to be had.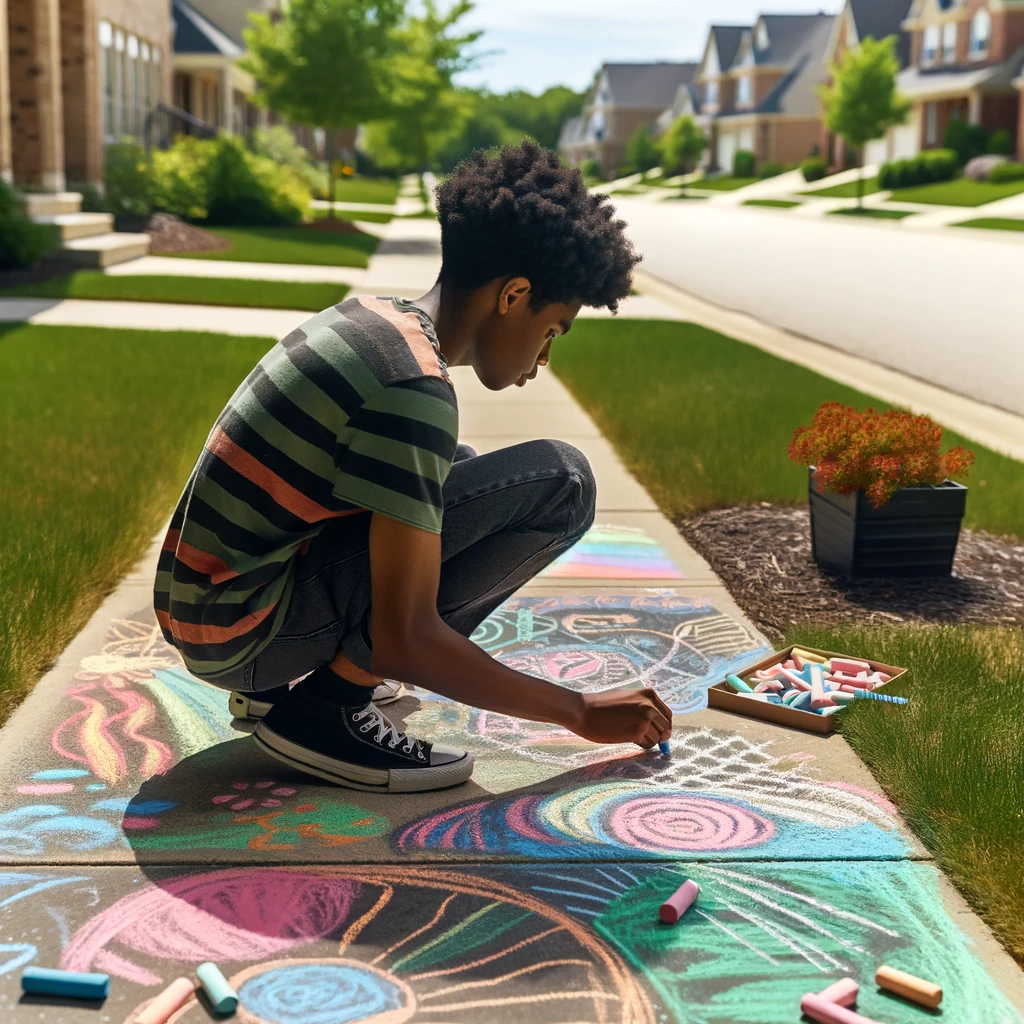 Encourage your older children to unleash their creativity by drawing intricate pictures on the garage door or driveway. They can also practice their writing skills, create a hopscotch grid for some active fun, or simply indulge in abstract doodling – the possibilities are endless.
And here's a refreshing thought – no judgment here. If you're truly keen on allowing your kids to enjoy chalk art all year round, consider an ingenious solution. Paint a section of a wall inside your home with chalkboard paint and designate it as the official drawing wall. It's a creative indoor canvas that's always ready for artistic expression.
Drawing on walls can be one of the most delightful indoor activities. I've had relatives who tried this in their homes, and let me tell you, the kids absolutely adored their chalk wall. But why stop at walls? You can even paint furniture with chalk paint, turning everyday items into creative canvases. Let your imagination run wild – there are no limits to the possibilities!
Paint the bedrooms. Consider a home improvement project – painting the bedrooms! Has your child been longing to have their room transformed, perhaps as a part of their bucket list? If you find yourself with some free time, why not take on the task of refreshing the walls?
Let your family's creative spirit shine by involving your kids in the process. Allow them to select colors and patterns that reflect their unique style and personality. It's a chance for them to exercise their design flair and make their space truly their own. And if you're handy with tools and paint (unlike me!), you can even explore refinishing furniture to complement the new room decor.
This isn't just about a fresh coat of paint; it's an opportunity for bonding and creating a living space that your child will cherish.
Let your kids create a meal. Encourage culinary exploration by involving your kids in meal preparation. Here's an idea that can be both enjoyable and educational: ask your children what they'd like to cook for dinner. You might be pleasantly surprised by their culinary creativity.
By inviting them into the kitchen, you provide a platform for them to express themselves and explore their cooking talents. It's an opportunity to nurture their independence and decision-making skills. Plus, it can be a lot of fun to see what unique dishes they come up with.
Your role here is to be their culinary partner and guide. Assist them in making their dinner visions come to life. Whether it's chopping, stirring, or even just offering some cooking tips, your support can turn this into a memorable family activity. Who knows, you might discover a budding chef in your midst!
Make smoothies. Indulge in some culinary creativity with a delightful smoothie-making session. If you happen to have some fresh fruit lying around, it's the perfect opportunity to whip up some refreshing smoothies or even popsicles.
Invite your kids to get involved by letting them choose their favorite fruits and ingredients. They can toss a medley of fruits into the blender to concoct their very own customized smoothies. It's an excellent way for them to experiment with flavors and discover their taste preferences.
Of course, one crucial piece of advice: make sure they securely fasten the blender lid in place before starting the blending process. Otherwise, you might find yourself dealing with a bit of a mess to clean up afterward.
This activity not only provides a tasty treat but also fosters a sense of independence and culinary exploration among your kids. Plus, it's a great way to encourage them to make healthy choices while having fun in the kitchen.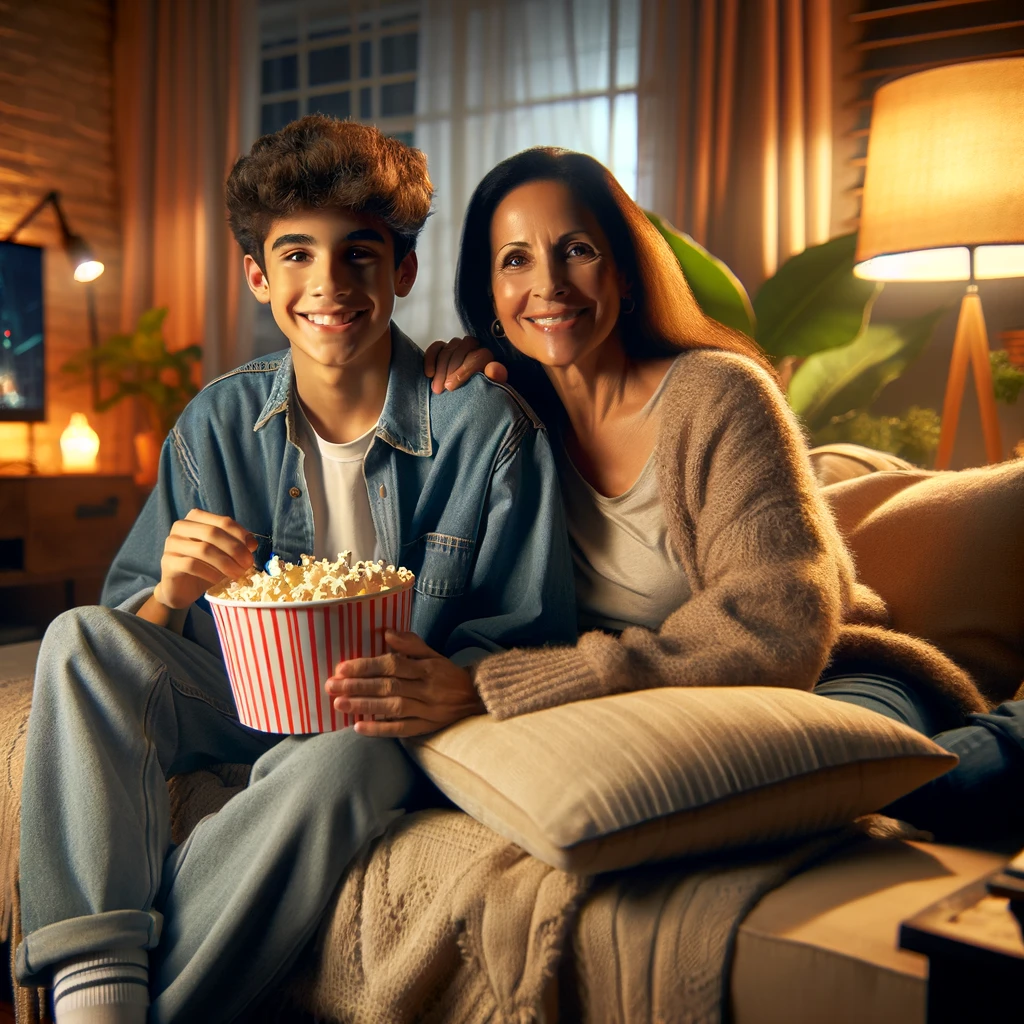 Binge-watch a show together. Have a show that you like to watch together? Make a day of it. Just binge it all day long. Stay in your pj's. Don't brush your hair. Eat chips on the couch. It's going to be ok. Here is a list of documentaries you kids might like.
Family game night: Bring out the family board games. Heck yes! Have a fun family game night, in the middle of the day. Playing card games, board games or party games with family members can be a fun way to bond and spend quality time together.
Scavenger hunt: Organizing a scavenger hunt for friends or younger kids can be a fun activity that promotes problem-solving and teamwork.
Plant some herbs. If you have leftover toilet paper rolls or egg cartons and some soil, go ahead and plant some herbs together. DIY a planet box if you have to. There are also herb planting kits available like this. Have fun, but do it together. These are great life skills to have and your kitchen will have a little more green life in it. How sweet.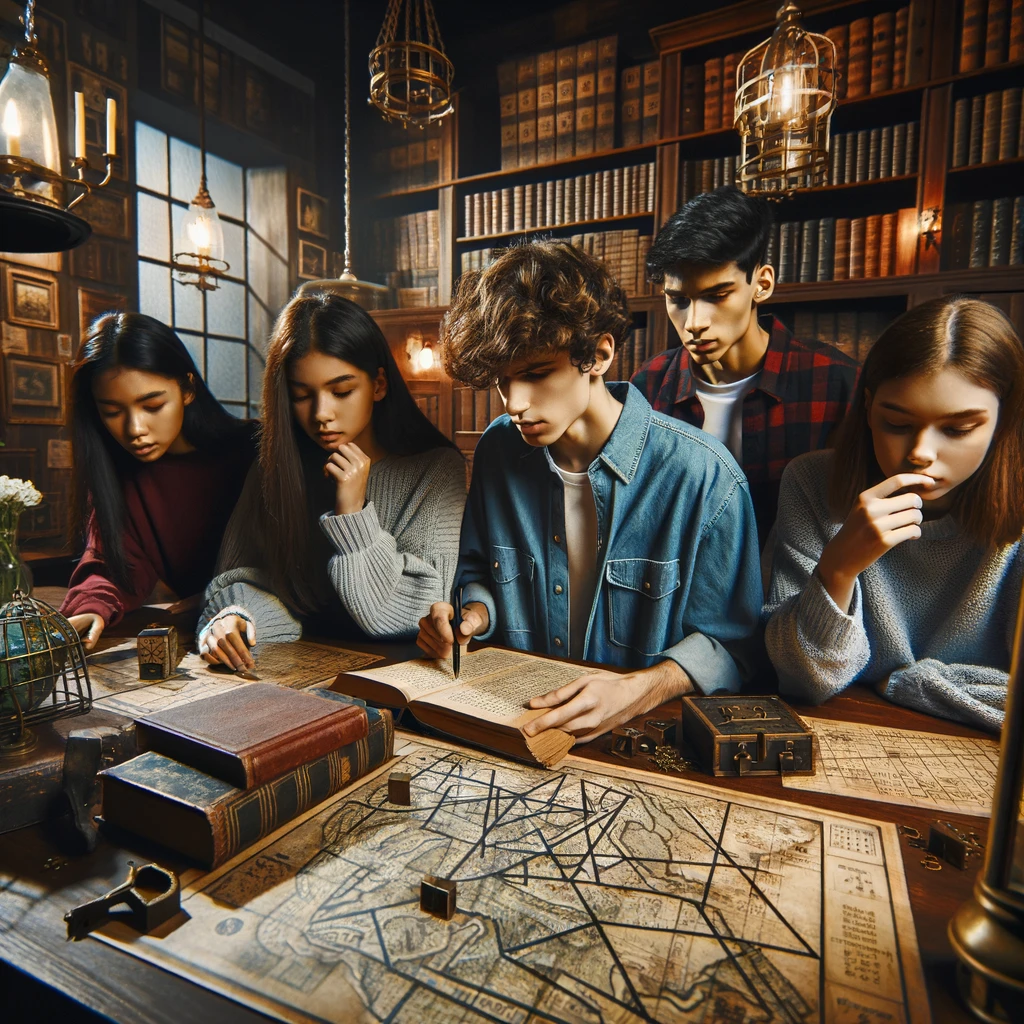 Escape room: Trying an escape room with a group of friends can be a fun challenge and a great team-building experience.
Escape rooms offer a unique blend of puzzles, riddles, and mysteries that participants must solve within a set timeframe to "escape" from a themed room. It's not just about the thrill of racing against the clock; it's also an opportunity to strengthen bonds and enhance teamwork skills.
Play music. Do you have a guitar? A Piano? A Flute? If you have some sort of an instrument buried somewhere in your home, dig it up and teach your child how to play. Research also shows at risk youth greatly benefit from music.
Virtual field trips: Taking virtual field trips to museums, national parks, and other interesting places is a fun and educational activity for teenagers.
Have a photoshoot. Grab your camera and let your kiddo put on outfits they already own and take some photos of them. You can then go ahead and print out the photos and make a collage for their bedroom wall. This is my favorite Camera for teens, it's professional enough but not so professional you're scared they will break it.
Declutter together. Engage in a family decluttering endeavor. Begin by initiating a conversation with your children, asking them to identify items in their rooms that they no longer find useful or appealing. Once you've reviewed and approved their selections, proceed to place these items in the donation bin.
For added insight and organization tips, consider tuning into a TV show like "Home Edit." This resource can provide valuable ideas and strategies for efficiently arranging your belongings following the decluttering process.
This family-oriented decluttering project offers a bonding experience that can be enjoyable for children of all ages. Additionally, springtime presents the ideal opportunity to embark on this venture, refreshing your living spaces and reducing clutter.
Simple craft projects: Explore simple craft projects with your teenagers using readily available household items like crafting paper for paper airplanes, ingredients for pie face games, or materials for creating bath bombs. These activities offer an enjoyable and creative way for teenagers to express themselves and spend their time constructively.
Do some yoga. Get stretching and do a little yoga together. Whether you want to do kids yoga or adult yoga, let them do yoga with you, plus it's great for boosting the immune system.
Create a youtube channel. If your child has been asking to make a channel for a while, now is a great time to get that done. Making a youtube channel can be such a fun activity and you can possibly make a small commission one day too.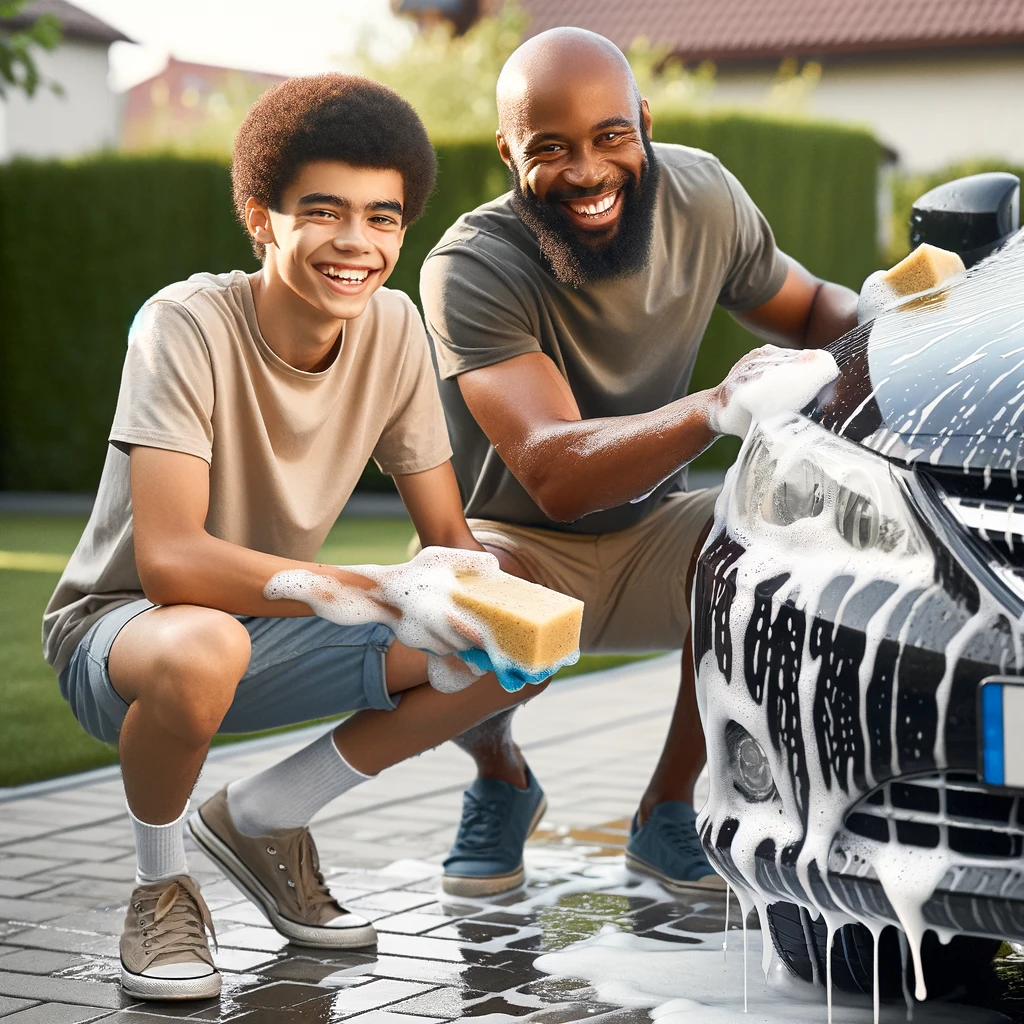 Clean the car together. Teach your child how to properly clean the inside of your vehicle! Yeah, it's true, they probably won't want to do that with you, but who knows, they could be eager to help. Cleaning is a great skill to have.
Take the pet for a walk. Consider taking your beloved pet for a walk, whether you have a dog or even a cat. Yes, you read that correctly—you can put your cat on a leash, and it can be an enjoyable experience. In fact, some of my family members regularly take their cat for walks, and it's a delightful adventure for both pet and owner.
Indoor sports: Engage in indoor sports to stay active and have a blast. Indoor sports such as bean bag toss, arcade games, and high-energy simple games offer an excellent opportunity for both exercise and enjoyment.
Try to understand the TikTok. Yeah, something I don't yet understand… but if you have kids that are into it, try to understand it and see if you can enjoy it with your kids. It's basically a giant dance party and a good time from the comfort of your own home.
Go ice cream shopping. If you can go shopping, go get all different kinds of ice cream and toppings and create an ice cream bar. This is a really good idea if your teen is having some friends over for a movie night.
Time capsule: Creating a time capsule with a group of friends to be opened in the future is a fun and meaningful activity for teenagers.
Do a large puzzle together. Do you know those puzzles that are over 1000 or 2000 pieces? Yeah, do one of those together! younger children can get bored of puzzles, but the older children might be into it.
Listen to podcasts. Do your kids have some favorite podcasts? Listen to them with your kids. You can even invite your kids to listen to your favorite podcasts. You can also go through and practice any skills you learned on an online parenting course.
Friendly competition: Having a friendly competition with a group of friends playing games, sports, or other activities can be a fun and healthy way to challenge each other.
Drop some beats and clean! Haha, you're thinking, you've got to be kidding me, my kids don't clean. But why not? Put some music on in the house and do some embarrassing dancing while you clean. Who knows, the kids could join in, and maybe their dancing is worse than yours. Plus, it's a great way to stay off Facebook which can bring your anxiety levels higher than you need right now. Experts say that staying off social media sites like Facebook can free up as much as 2.5 hours of your day! What a great way to find some time to get work done.
Print out school worksheet. Yep, they aren't super fun but they do keep your kids learning. So don't be afraid to go hunting for worksheets that are appropriate grade-level work.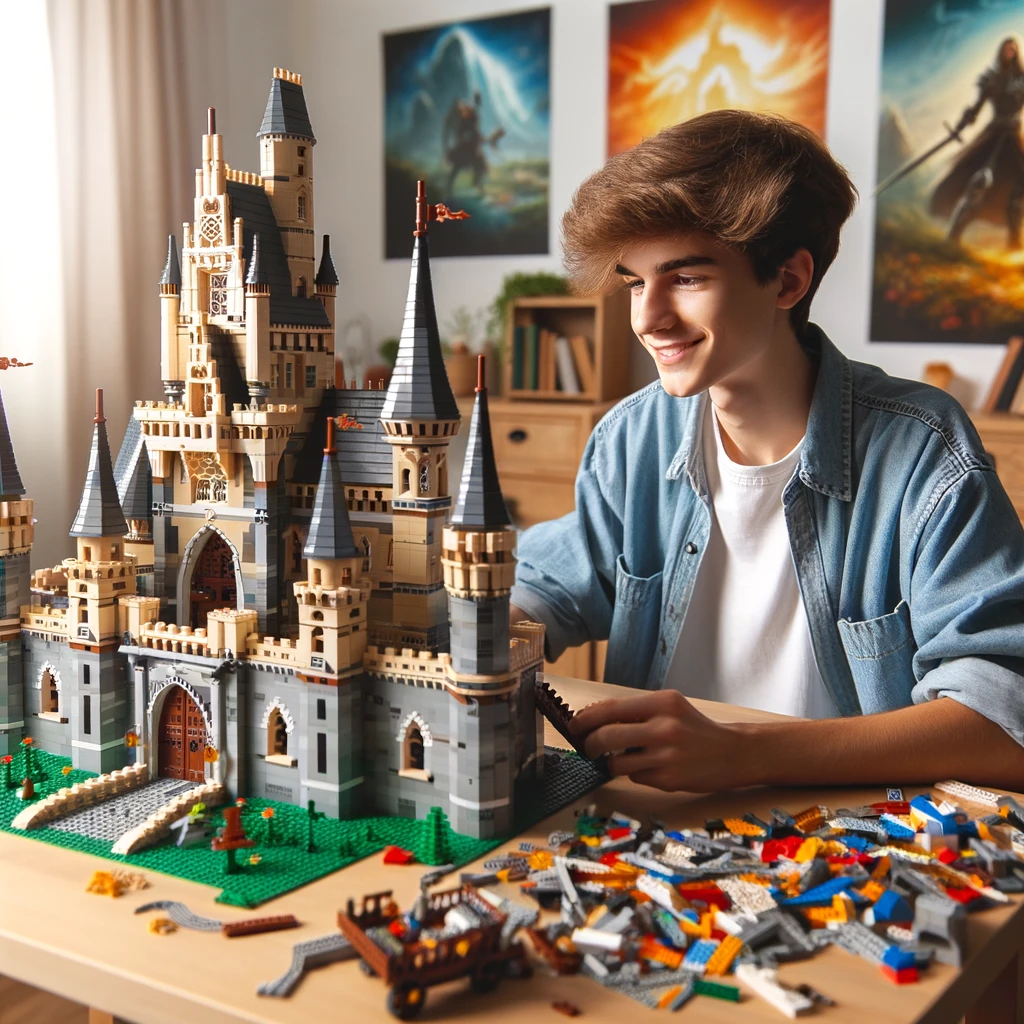 Build a lego castle. Who says Lego is just for kids. Heck, grab that big box of lego and see if you can build a cool castle or something. Your kids will join in I'm sure, but you can probably do this one on your own and have some fun.
Local library: Visiting the local library to check out books, attend events, or participate in programs can be a fun and educational activity for teenagers.
Adult coloring books. Do you love adult coloring books? Let your teen join in on your coloring adventure.
Food network: Watching cooking shows or trying out recipes from the Food Network can be a fun activity for teenagers interested in cooking.
Try some lifehacks. Find some life hacks on youtube or Instagram and see if they actually work as some more fun indoor activities. Document them and put them on the kid's Instagram too. Super fun.
Wash the dog. Well if your dog needs a bath, let the kids do it. Sure the bathroom could be a mess afterward, but I bet they will have lots of fun. You can also make this one of those outdoor activities and let the kids use their hose.
Movie marathon: Hosting a movie marathon with friends, complete with snacks and pillows, can be a fun indoor activity for teenagers.
Science: Do some yucky science. We have a yucky science kit and it really is super yucky. Smelly, disgusting science experiments that kids just love. It's one of those family activities that make for great memories.
Simple outdoor games: Playing simple outdoor games like frisbee, tag, or capture the flag can be a great way to get exercise and have fun with friends.
Download a new video game. Sometimes it's ok to let kids play video games, and if they have not had a new game in a while, download a new one and let them play. Especially if you have virtual reality, this is a perfect opportunity to bond over some cool things together.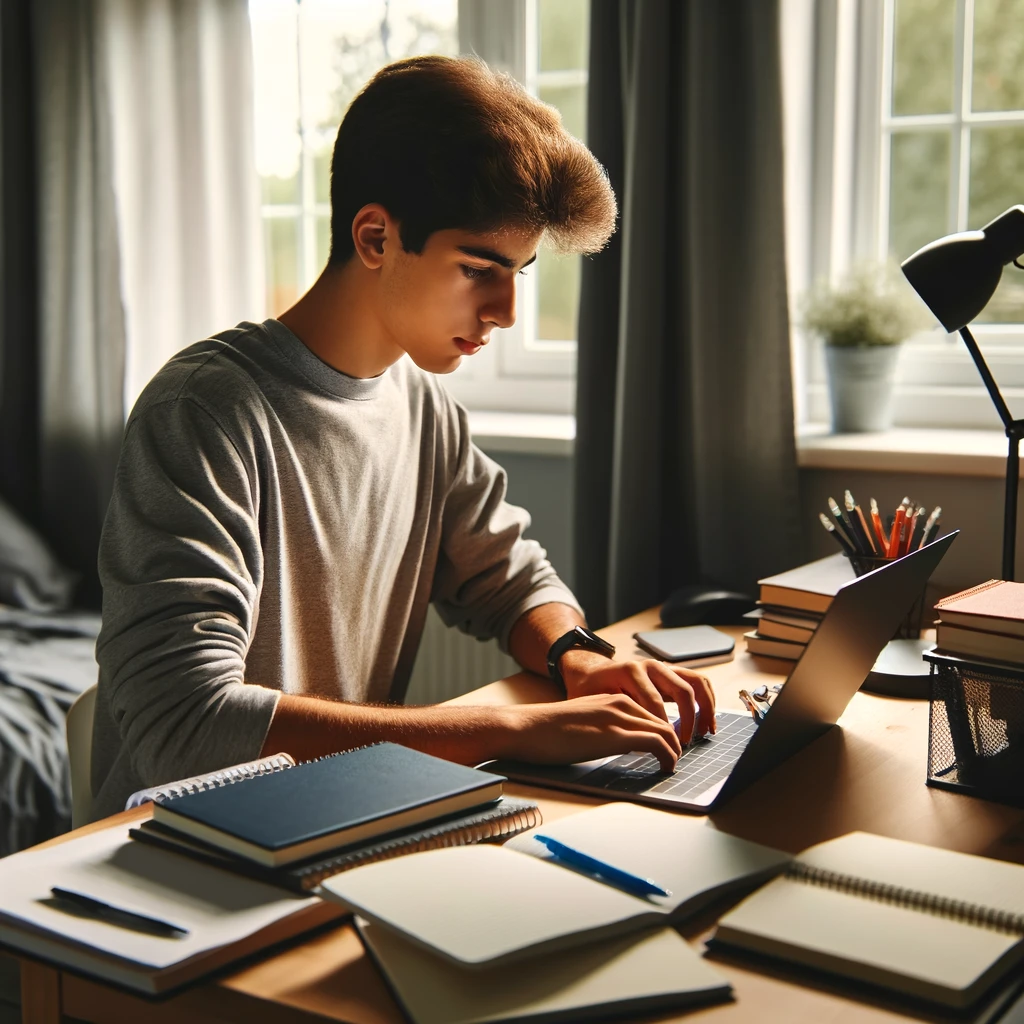 Give them a writing assignment. Get creative and make your kids write you a story. You can encourage them to write about their younger siblings, a bike ride they remember taking, or a good book they remember reading.
Simple DIY projects: Doing simple DIY projects using household items or old clothes like a shirt or pair of jeans can be a fun and creative activity for teenagers.
Learn how to make paper flowers. This is so much fun! a little hot glue, a little construction paper, and you can create a masterpiece.
Budget: Teach your child how to budget. YES, it's kind of boring for them, but it's an important skill.
Read through the driver's handbook online. If your kiddo is almost ready to drive, go through the driving book with them and explain some of the things that they might find confusing.
Local attractions: Visiting local attractions like parks, zoos, and aquariums can be a fun and educational activity for teenagers.
Volunteer work: Volunteering at a local shelter, food bank, or community center can be a great way for teenagers to give back to their community and gain valuable work experience.
Painting or drawing: Taking up painting or drawing as a hobby and creating art pieces for friends and family can be a fun and creative activity for teenagers.
Practice Photography. Grab that camera and teach your kiddo, or maybe even learn yourself, how to work it! Youtube is a great resource for learning new things and this sort of activity can help you create a good relationship with each other.
Learn a new language. Have you always wanted to learn a new language? Now is a great time.
Virtual concerts: Attending virtual concerts of favorite artists can be a fun way for teenagers to enjoy music and stay connected with friends.
Virtual Reality Adventures: Explore the world of virtual reality (VR) with your teenagers. VR headsets offer a wide range of immersive experiences, from exploring outer space to underwater adventures. It's a fantastic way to blend technology with physical activity.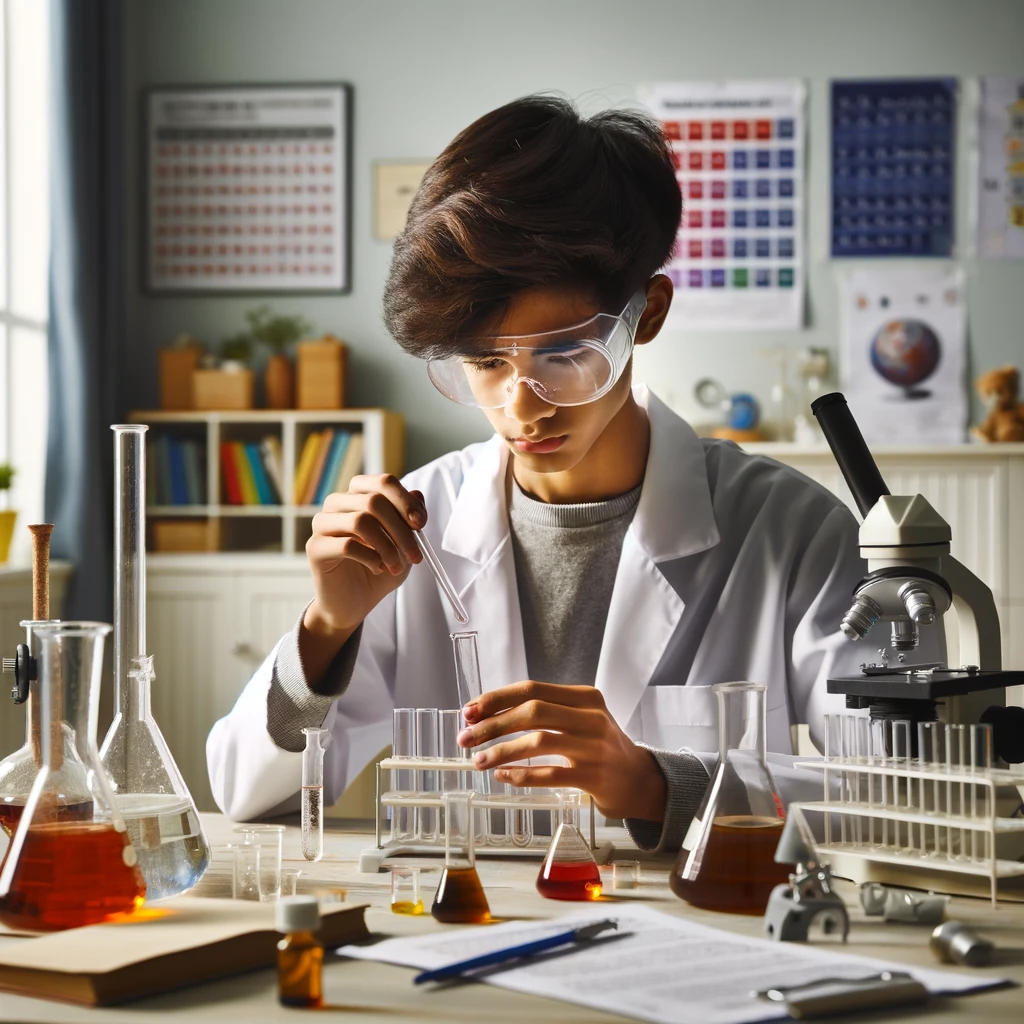 Home Science Experiments: Dive into home science experiments that go beyond the typical volcano project. Explore topics like creating electricity with everyday objects or growing crystals. There are plenty of online resources for exciting and safe experiments.
Historical Movie Nights: Choose a historical period or event and watch movies or documentaries related to it. Discuss the historical accuracy and significance of the films afterward, turning it into an educational and entertaining experience.
Photography Expeditions: Teach your teenagers the art of photography and embark on photography expeditions together. Explore your neighborhood or nearby parks and encourage them to capture unique perspectives and moments.
Digital Art and Animation: Introduce your teenagers to digital art and animation. There are many user-friendly software programs and apps available for beginners. Encourage them to unleash their creativity through digital art projects.
Creative Writing Workshops: If your teens have a flair for writing, host creative writing workshops at home. Provide prompts and challenges to spark their imagination and help them develop their storytelling skills. Here are some great Outschool Class ideas!
Music Composition: If you have musical instruments at home, encourage your teens to compose their music. They can experiment with melodies and lyrics, and you can even record their creations.
Cultural Exploration: Pick a different country each week and dive into its culture, cuisine, and traditions. Cook meals inspired by that culture, watch films from that region, and learn about its history and customs.
Upcycling and Repurposing: Engage in DIY projects focused on upcycling and repurposing old items. Transform discarded materials into useful and aesthetically pleasing items, fostering environmental awareness.
There are so many ways to keep your kids entertained, you just have to be creative! And your children have to be open to trying new things as well.
And if you're having major anxiety about this pandemic, you need to read this article by my good friend Carly over at Mommy on purpose, it may just be the peace of mind you need.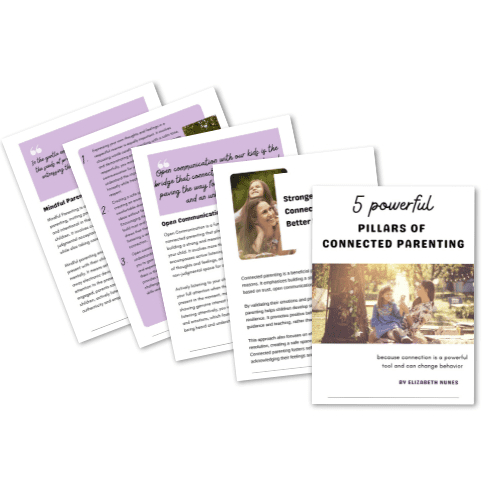 Free Download
Take your parenting journey to the next level with our comprehensive ebook on Connected Parenting.
Download this ebook now and embark on a transformative parenting experience that will strengthen your bond with your child and bring joy and fulfillment to your family life.
More Like This
The Pros and Cons of Teenagers Going Trick-or-Treating: Should They Still Do It?
Mother and Teenage Son Activities: 99 Ideas for Fun, Bonding, and Quality Time
The Teen Years: How to Use Positive Parenting to Help Your Child Thrive and Succeed
Best First Razor For A Teenage Girl
Inspirational Quotes For Parents Of Teenagers
Should Teens Go Trick or Treating?
5 Ways You Can Use Positive Parenting In The Teen Years
7 Best Teenage Parenting Blogs