This post may contain affiliate links. Full privacy policy and disclosure here.
This is a guest post by Chad from Parent Intel where he goes over the very best party songs for young children! So get your pen and pencil ready and jot down your favorites from this great list, and then get your kids on the dance floor.
How many kids can resist the urge to move when a good party song comes on?
Our 3 boys love to dance. When boredom hits – or they get their grumpy pants on – we can put on some the best songs and all is good again. And hey, science tells us dancing is good for us!
So whether it's for your next family dance party – or your kid's next birthday – here is a list of the best kid's party songs.
Best kid's party songs for toddlers
We have two and three-year-olds who love to dance. Our three-year-old likes his music so much he isn't content in the car until the music is so loud you can barely hear each other talk. These songs are their favourites:
Baby Shark – Pinkfong
If you're reading this and haven't yet heard Baby Shark, well you're about to have a new song stuck in your head. Loved by babies and toddlers the world over – Baby Shark is a catchy dance song that you'll know the words to in no time.
It's so catchy that I talk to my kids to the tune of Baby Shark sometimes. They quite enjoy me adding their names to the sharks with this fun song.
Gummy Bear – Gummibar
"Oh, I'm a gummy bear. Yes, I'm a gummy bear. Oh I'm a yummy tummy funny lucky gummy bear."
Yep, it's a great tune about being a gummy bear. It's catchy and addicting and gets our kids moving every time it comes on. Even our two-year-old requests this one and I think it would be perfect for dance parties.
Let It Go – Frozen
Can you believe it? This song came out with the movie frozen in November of 2013!
There hasn't ever been a song more powerful at turning little girls into singers than Let It Go. While perhaps less dancing with Let It Go than others on the list, it makes a great song for kids to sing along to.
Putting on Let It Go is the easiest way to bring smiles to a little girl's birthday party. The frozen soundtrack actually has many catchy tunes, but this one is a favorite.
Bruno – Encanto
We don't talk about Bruno no no no is a hit in this house! It's a must add to any party playlist where kids are concerned. Many of the Encanto songs are dance floor worthy – in fact, my youngest child started singing very early on because of the Encanto soundtrack!
Floor is Lava – The Kiboomers Preschool Songs & Nursery Rhymes
We are stretching the definition of a song here but this is a Montgomery household favourite.
As the song plays suddenly there will be danger! THE FLOOR IS LAVA! Every kid has to get up off the floor somewhere and fast. There are always lots of laughs as our kids go diving onto chairs and couches to get off the floor.
Best kid's party songs for school-age kids
Taking a step up in the movement category here. These are songs our six-year-old absolutely loves. He's a big dancer – loves his Fortnite moves. Probably got his moves from his dad.
If only that was a compliment.
Happy – Pharrell Williams
Let's be honest here – we've all danced to this song. Yes big guy, even you.
The song which added to its fame in Despicable Me is incredibly dance-worthy. It's also just a great upbeat song that makes you feel good. Our oldest loves Happy and he gets extremely into his dancing with this one.
Twist and Shout – The Beatles
Parents of a certain age are probably having flashbacks to Ferris Buehler on a float in New York City. That's the image that comes to my mind when I hear it. Our boys love it too. The words are simple and kids of all ages love to do the twist and shout.
I'm sure you didn't come to this list expecting to find The Beatles! But yes, even a song from the 60s can make great dance songs for little kids. It's fun and the words themselves help anybody dance along.
Jump – Van Halen
This one has its selling point right there in the name. And just like with The Beatles, you might be surprised by how great of a kid's party song an 80s rock hit is.
Jumping and dancing can make for a pretty great workout too. So if tiring the kids out is the goal, Jump is the go-to choice.
Me! Taylor Swift
This is a really fun song that your little ones can show off their dance moves to. I love the music video to this song as well, it's very…vintage but modern!
Can't Stop The Feeling – Justin Timberlake
Another great party song is this Justin Timberlake hit. I belt it out every time I hear it. So good!
Roar – Katy Perry
What kind of millennial would I be if I left out Katy Perry? She makes awesome music that makes you want to shake it and move it. This song is free of suggestive lyrics and it one of the top party songs for birthday parties.
24K Magic – Bruno Mars
Another great artist that produces a good time and great tunes is Bruno Mars. Whether you're having a disco party or playing some pop music this one should go on your dance party playlist.
Never Say Never – Justin Bieber
For your next party with kids, Never Say Never is a great addition that makes kids wanna dance in the living room.
Believer – Imagine Dragons
Another one on the list of good songs for a kids party is Believer by Imagine Dragons. While it doesn't seem like it makes for good dance music, it has an excellent message and kids really seem to get emotionally invested in this song…at least mine do.
Fireflies – Owl City
This is a beautiful song, perfect for a slower dance at a kids' party! Give your active kids a little bit of room to breathe. Plus this is a tune the whole family can enjoy. It is personally one of my favorite songs of all time.
Who Says – Selena Gomez
This is an empowering song that teaches humans to love themselves. I couldn't leave it off the list. It's an inspirational song that should be played for kids everywhere.
Musical Party Games Kids Can Play
Musical chairs
Karaoke
Dance-offs
Limbo
Name that tune
Freeze dance
Musical hot potato
Pass the microphone
Singing relay race
Guess the song and artist
DJ musical chairs
Musical charades
Music trivia
Sing-a-long games
Rock band/Guitar Hero competitions
Lip sync battles
Musical treasure hunt
The humming game
The sound effects game
Musical chairs scavenger hunt.
Role Of Music At Parties
Music is an essential part of kids' parties. It creates an upbeat atmosphere and provides the perfect backdrop for party games such as freeze dance. A great way to ensure a fun time for all is to have a mix of popular kids' songs and party rock anthems from artists like Village People, Ariana Grande, The Jonas Brothers, and Sean Paul.
A Spotify playlist of top kids' dance songs, including popular tracks like "Party Rock Anthem" by LMFAO, "Cheap Thrills" by Sia, "Black Horse and the Cherry Tree" by KT Tunstall, and "Gangnam Style" by PSY, is the best way to go. Pop master Shellback, Australian singer Ingrid Dumosch, and Nicki Minaj are just a few of the artists who have contributed to a fun-filled and memorable party experience. With a great beat and upbeat lyrics, songs like "Happy" by Pharrell Williams, "Boogie Wonderland" by Earth, Wind & Fire, and "Cake by the Ocean" by DNCE are the perfect choice for any kids' party.
Whether you prefer hip-hop, rock, or pop songs, there's a perfect song for all ages, from young kids to older ones. Having a "Kids' Dance Playlist" that features clean, family-friendly songs from artists like Dwayne Johnson, Lady Gaga, Grace Potter, Capital Cities, and Little Eva is a good idea to keep the festive season going for a long time.
So, gather your family members, turn up the volume, and let the dance party begin!
conclusion
If you are looking for great kid's party songs to add to the ultimate birthday party album for your next kid's party, now you know what to play! You can also add Uptown funk, what does the fox say and pretty much anything by Idina Menzel to your list of best party songs.
It can be hard to find great kid's party songs, but these are the ones that work. And not only will they have their feet tapping and dancing all night long, but they will also have a sing-along time too!
If you are having a kid's party and have a little trouble coming up with the ideas, we have some suggestions: Play your favourite music video on YouTube or Vimeo. You can even create your own remix or cover.
Ask your guests to bring their favourite childhood toys and let them play with them. This will help set the mood for your party. Truth be told, kids love playing with toys.
So it's almost guaranteed that they will enjoy the party more if they get to spend some time with their old toys.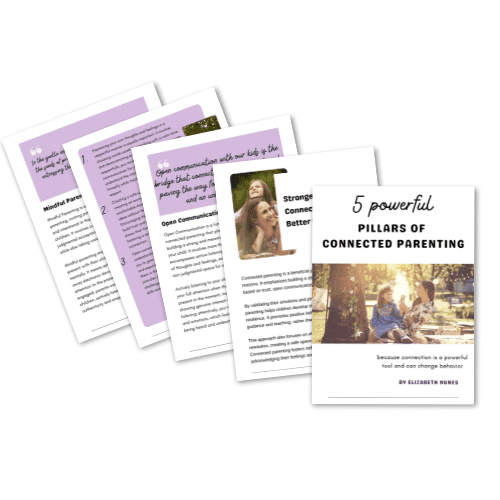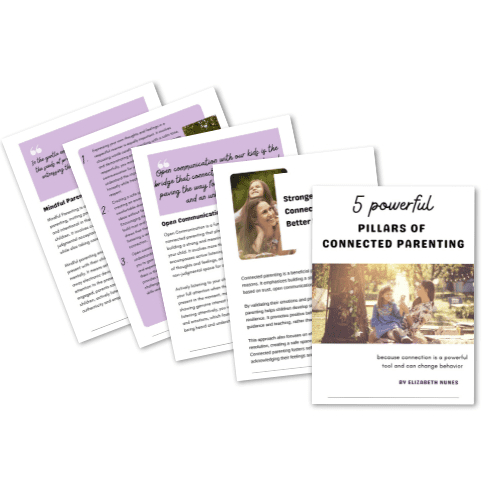 Free Download
Take your parenting journey to the next level with our comprehensive ebook on Connected Parenting.
Download this ebook now and embark on a transformative parenting experience that will strengthen your bond with your child and bring joy and fulfillment to your family life.
More Like This