5 Simple But Powerful Responses For Rude Backtalk
5 responses you can use to put a stop to disrespectful back talk in your home.
It's easy to get frustrated when dealing with an angry, disrespectful child talking back when presented with a task.
You immediately feel a ball of fire rushing into your heart, and something clicks in your mind, warning you that your child cannot communicate with you in this manner.
So how do we end the backtalk in your home?
Often, talking back happens when a child is merely trying to gain control over their own life with a simple act of choosing clothing, food, or activity.
Other times, backtalk happens if the child is tired, grumpy, whiny, or is merely needing to test boundaries.
Nevertheless, there are things you can do to stop these rude behaviors next time, and manage these critical growth milestones in a positive parenting kind of way with a deep breath and some canned responses.
See also: 17 Positive Discipline Tools You Need
This post may contain affiliate links. Full privacy policy and disclosure here.
The Best Way To Respond To Back Talk
Backtalk Response: I'll Do It Later
Does your child ever tell you they will do it later and then never end up doing it?
This is a common way for children to get away without helping out around the house without directly saying no, they will not help. It's like a way to exercise control with an authority figure in a more polite way.
Instead of giving in to this response with an "ok, but make sure it gets done," which is dismissive and can still get away with their avoidance, try an "if and when" response.
Response Example: "No worries, If you do clean your room, you'll be able to have a friend over later today."
This way, your child will understand that they aren't cleaning their room for you, but for themselves, so they can have a friend over in a clean room.
Another Example: "Ok, that sounds great! Unfortunately, you cannot use the cell phone until it is done."
Just to be clear, this does not mean you are taking away their cell phone and being manipulative or punishing your child, you are simply motivating them and problem solving to take action in acceptable ways when they are talking back and not doing what you have asked repeatedly.
If this negative behavior is not an often occurrence, and the dismissive "I'll do it later" response or being angry was not given with an attitude, you're not dealing with a child talking back, but simply will comply later when they have finished what they are doing.
Understanding the root cause of the problem leads to happier families and positive relationships.
See also: The One Way Positive Parenting Can Encourage Personal Development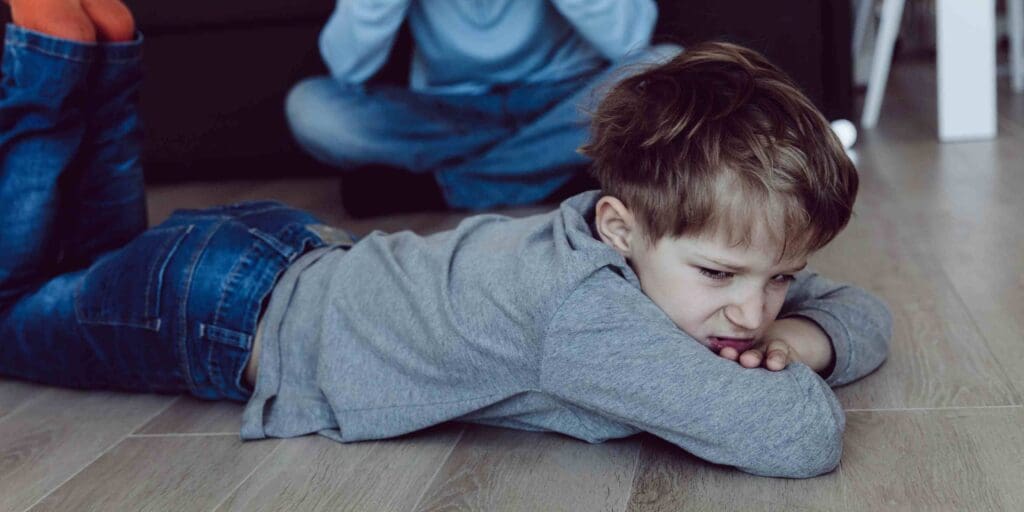 Backtalk Response: Whatever
The "Whatever" response usually happens when children have lost an argument and throw one last remark at you to make you angry.
The response to "whatever" is easy.
Just walk away. You've already won the argument.
What doesn't work: "Don't you, whatever me young man." in an angry tone of voice. This is not positive parenting, and just angers your child and they will most likely roll their eyes at you, making you angrier, which spirals into fighting and tension in the family.
Don't lose sleep over this kind of child's behavior and avoid a shouting match.
Backtalk Response: You Can't Make Me
This is a heat of the moment response to your request that they don't want to complete.
It's never a great idea to say "Yes I can" in response to "you can't make me" because it sounds like you're threatening them, when in fact you need them to make better choices.
Example Response in a gentle way: "I know I can't make you, but if you don't follow the rules, then there will be consequences."
Backtalk Response: Leave Me Alone
Sometimes children will want to shut you out when they are angry. While it is alright for kids to take space if they need it.
When children are in this state of mind, you cannot force them to talk to you. Any force and negative attention will make the situation worse.
Example Response: "Alright, no problem, let's talk about this at 7 pm" or "whenever you are ready."
If your child still does not want to talk about it, that's alright.
Follow up with a consequence, if this matter is severe enough that it warrants a conversation.
Example: You don't have to talk to me about this right now, but there will be no more computer use until we have this conversation."
Once again, this is an effective way to talk to your child if the matter is severe and someone was put in danger or worse.
If the matter is not that severe, then you can probably just let it go and offer the option of talking about it if they want to. Remembering to keep things positive and create respectful communication.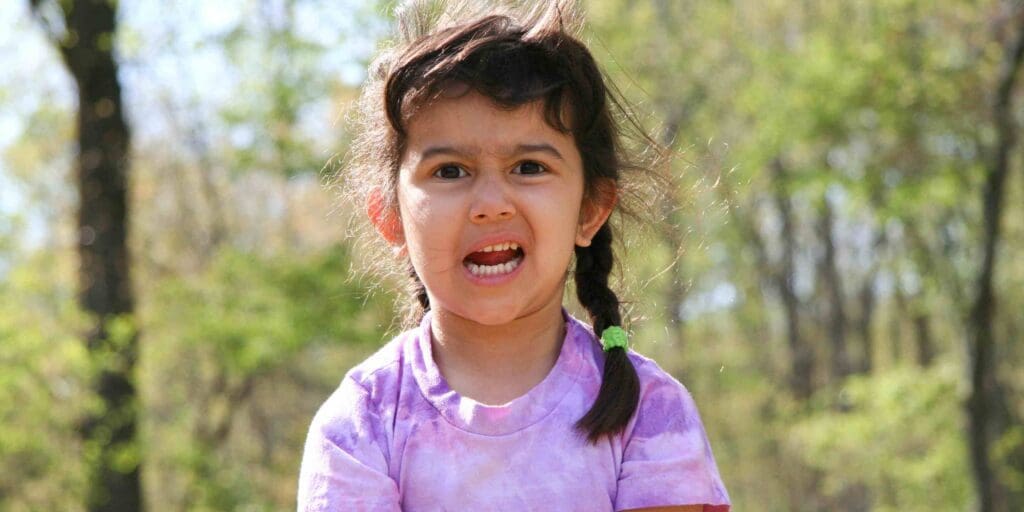 Backtalk Response: You Don't Love Me
Well, if this isn't something that throws guilt directly into the face of parents… This form of backtalk is one of the hardest to hear and is personally my biggest challenge.
However, you can reinforce the rules you have set and discussed that the issue is not about love.
Example: "I do love you! But this isn't about love; this is about the rules we have in our family about screen time on weekends."
I get A LOT of backlash on this response, but honestly, you are telling your child you love them all the time, (or you should be) and when it comes to the child saying "you don't love me" when you provide a consequence or not allow them to take part in an activity for whatever reason, you CAN say that this is not about love. Saying this does NOT mean that you do not love your child.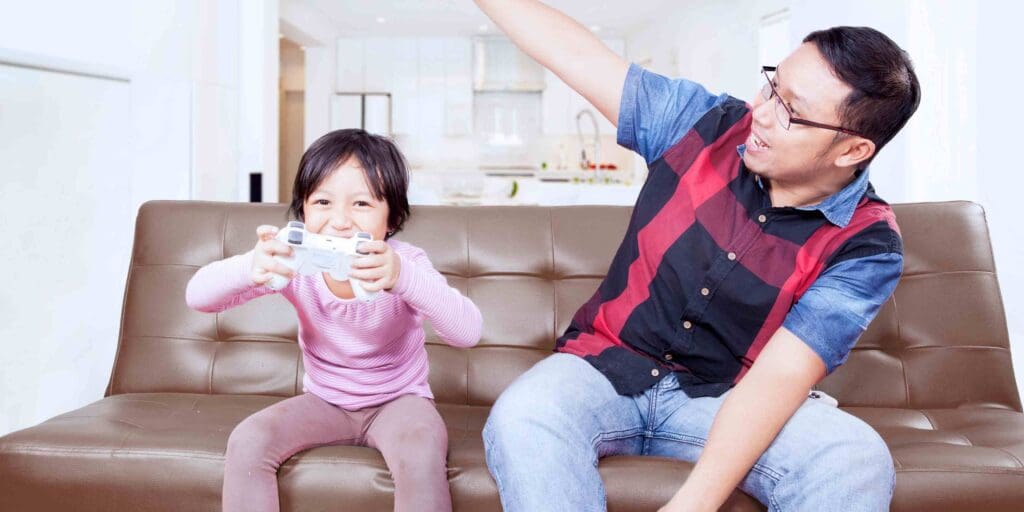 Ways To Prevent and Minimize Backtalk In Your Home
While some backtalk is OK and has so many benefits, sometimes it's something that does need to be addressed. Here are my best tips on how to prevent and minimize the disrespectful behavior inside the home in a respectful manner.
Keep Calm
This is the most significant factor in handling backtalk from your child. If you're not calm, how can you expect your child to stay calm?
I get it!
When listening to a child talks to you in a disrespectful tone, the anger boils up so quickly that you may feel like it's impossible to stay calm.
But, it's vital that you try to be calm and collected in this situation.
Ultimately, your child learns how to deal with situations from you, so seeing you overreact to something, will tell them that it is also ok for them to overreact to situations, therefore keeping calm is the best way to handle this situation in real life.
We all make mistakes and overreact in situations, but having a conversation about it and apologizing, will help ease that tension if you do happen to yell back at your backtalking child.
Communicating with children is an important skill that fosters positive behavior, so you must take it seriously.
Ensure Your Children Understand The House Rules
Do you have a set of clear rules, and do your children understand what they are?
Sometimes children get frustrated if they don't understand why you're always telling them to stop running in the house, resulting in children who don't listen.
Imagine you are at work and your boss tells you to make copies of your work before you leave the office every day.
If you didn't know this was an office rule, you might get frustrated with your boss and talk back to them, especially if you're already running late to pick up the kids, and another task is just frustrating to your situation.
The same thing applies to your home and your kids.
Set clear house rules and expectations so that everyone is on the same page all the time.
This will reduce any tantrums, backtalk, and confusion in your home.
Create Daily Meaningful Connections
Making sure to connect with your child positively every day can help end the backtalk in your home.
How? Time flies every day. Things are so busy, and you may not even know it, but before the day is over, you've not spent more than 5 minutes of quality time with your child.
Happens to me sometimes, and the mom guilt takes over.
It's a bad scene.
I set reminders on my Google home hub to make sure I plan special quality time with my kids daily and that small reminder goes a long way.
When you are SO BUSY, commanding your child around with tasks they NEED to complete, will inevitably lead to eye-rolling and attitude.
If you spend five minutes on one on one attention with your undivided attention with each child daily, you're way less likely to experience attitude, and more likely to experience gratitude!
Try Not To Dictate And Order Kids Around
Talking to kids instead of at kids is a great way to create connecting conversations instead of dictations.
You can create these calm conversations by providing room for your kids to talk while you listen to their concerns and address any issues in a relaxed and collected way.
Believe it or not, parents can trigger backtalk and power struggles, without even knowing they are doing so, just by bossing kids around instead of having conversations.
Bossing your kids around will make them feel discouraged, and they may lose self-confidence, and no parent wants that for their child.
So take a moment and reflect, do you order your kids around, or do you have conversations with them?
Provide Opportunities For Kids To Do Things Themselves
Sometimes power struggles and backtalk are a result of not feeling independent enough.
Make sure you provide enough opportunities daily for your child to feel like they have control of their own world.
This can be as simple as picking out their outfit if they are a toddler or having your teenager pick the restaurant for the next family dinner.
Kids need to have their "power" and emotional needs to be met; otherwise, they will express their powers in different ways (tantrums, backtalk, disrespect), which could impact bedtime, dinner time, and any other routine you may have set in your home.
Providing your child with opportunities to be independent is a proactive way to prevent backtalk. It is far better to be proactive than reactive.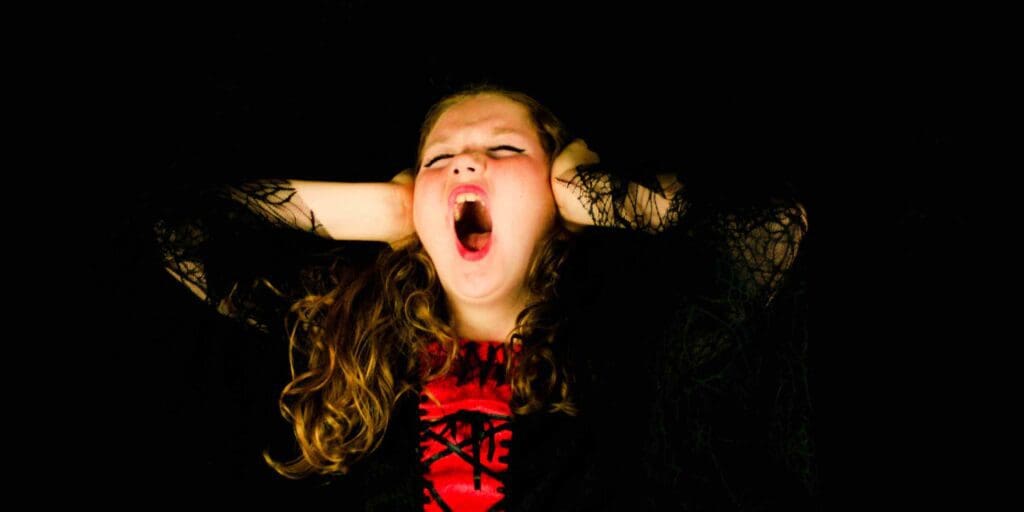 Ending The Backtalk In Your Home
As we have discussed, backtalk is a normal part of child development, and it is tough to avoid, even in the most well-behaved child.
Backtalk comes in the form of eye-rolling, shouting matches, and sometimes profanity.
If your children are feeling disrespected or bossed around, needing more independence, or merely needing guidance for learning to express their feelings, you can expect to receive some eye rolls and backtalk from them.
Remember that keeping calm, setting house rules, creating meaningful daily connections, and providing opportunities for your children to be independent are great ways to end the backtalk in your home.
Free Resource For You
I've created a free pdf just for you! If you are struggling with gentle parenting with your kids this PDF will help you find one that will work for your family.
This free pdf can show you:
The pillars of gentle parenting
Example conversations you can have with kids
Example consequences you can use
Family activity ideas for connection