10 Simple Habits Of A Happy Mom
Want to know how to be a happy mom? Here are 10 things that moms who are happy do on a regular basis to keep up the spirits.
Sometimes mom life seems like groundhog day. You get up, do the same thing, hear the same screams, clean the same boogers and put those little sweeties to bed, everyday.
All day it's the same and this can get exhausting, and moms can experience unhappiness when faced with this cycle of sameness.
So how can we stay happy and positive throughout this difficult journey of motherhood?
Here are 10 things you can do to be a happy mom:
Let Go Of Perfection
Get Proper Sleep
Get Moving
Remember That Less Is more
Spend Quality Time With Each Child
Allow Kids To Fail
Stop Comparing
Label Your Feelings
Get Organized
Hug Your Kids
Sometimes I get so busy with all of the requirements of mom life that I forget that at the end of the day, the most important thing I can provide for my kids is my love affection and happiness.
So how do we go from an overwhelmed homemaker and tired supermom to a better, happier mom?
See also: 10 Reasons Motherhood Is Joyful
This post may contain affiliate links. Full disclosure here.
Want to learn how to use positive parenting? Register for a free class called GET KIDS TO LISTEN THE RIGHT WAY; an exclusive FREE class from nationally recognized parenting coach, Amy McCready.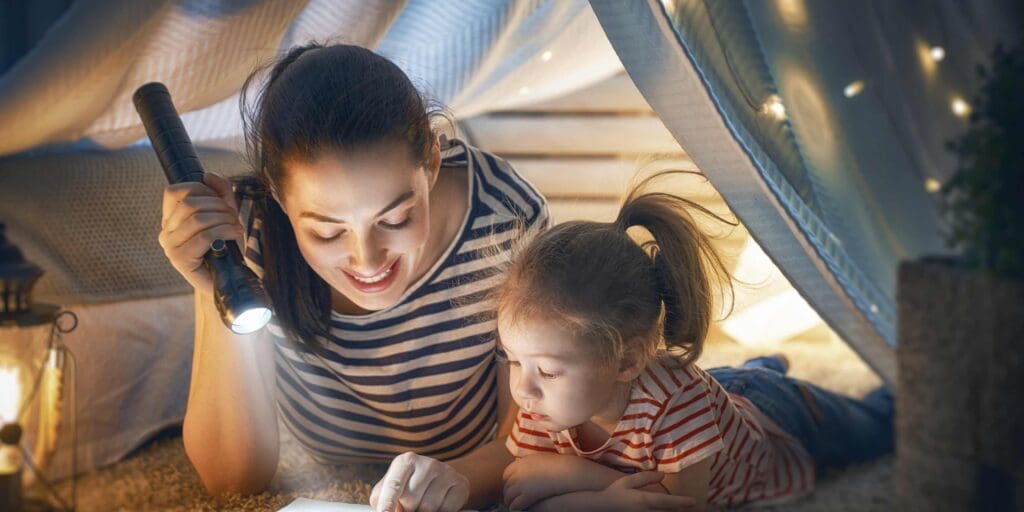 10 Habits Of A Happy Mom
Happy Moms Let Go Of Perfection
You may think that you need to have the perfect home, the best lunches and a Pinterest-worthy dinner.
Stop thinking that. You do not need to be perfect. Kids are fed? Good enough. Kids are bathed? Good enough. Kids are loved? Perfect.
Some days you're in survival mode and the most important thing is to focus on raising those little darlings that you created. So once again, let go of that pile of laundry, heat up leftovers for dinner, or heck, the order in!
Who cares! You're doing a great job regardless of how you're feeding and caring for your kids.
Happy Moms Make Sure To Get Their Sleep
If you're tired, then you're going to have a hard day. Now when this comes to the newborn stage, sorry but you're going to be tired for a while. But if you're out of that newborn stage and your baby is sleeping in the night, then make sure you get lots of sleep.
I personally do not do well on less than 8 hours of sleep. My husband on the other hand does just fine on 6 hours every night. Even if my 8 hours is divided into 2 because I had to wake up with the kids, I'll be ok. But any more than that I'll be a zombie the next day.
If you can, try to take a nap in the day. Even 25 minutes of sleep can give you an energy boost. If you really need a deep sleep, set an alarm for 1.5 hours so you can reach a full sleep cycle.
Happy Moms Get Moving
Sometimes when I'm feeling down, the best thing I can do is get moving. That looks different on different days. Sometimes that means getting outside in the fresh air, and sometimes that means hiding from brutal cold winters and hosting a living room dance party. I absolutely adore watching babies and kids dance it up, it's adorable and so good for them.
My 12 month old actually loves Ed Sheeran, so we dance to "shivers" and "shape of you" on a daily basis around here.
Movement helps you fight stress because of those endorphins, so it's actually a very important piece of happiness in mom life.
See also: Amazing Ways Parents Can Connect With Kids Even When Exhausted
Happy Moms Remember That Less Is More
Not just in terms of toilet paper, but in terms of life as well. Do the children need to go to the Zoo once a week, or can they have an equally fun day in the backyard?
Do the kids need a roast for dinner, or will boiled dumplings from the freezer fill them up just fine? Do the kids need a huge pile of Christmas presents, or will they need a few really special, thoughtful ones?
Kids focus on the special moments, and everything else gets forgotten, so less IS in fact, more when it comes to family.
See also: 9 Special Things That Kids Will Always Remember
Happy Moms Spend Alone Time With Each Child
If you have more than one child, you can sometimes feel like you are paying more attention to one than another.
To combat that mom guilt, make a point of having a one on one date with each child once in a while to make everyone, including yourself, feel a connection.
Creating special connections with each child will help strengthen your relationships which in turn can eliminate common behavior issues such as backtalk and whining!
See also: The Best Get To Know You Questions For Kids
Happy Moms Allow Kids To Fail
Children need to learn about failure and success in their own ways, as mothers, we feel like we need to fix all the issues for our children.
In my non-professional opinion, this is not the way to teach children independence and how to deal with failure.
Don't we want to motivate the kids to be their best and combat problems and roadblocks? I certainly do, and it is very difficult to see our children fail.
So go ahead, allow your kids to fail. It doesn't make you a bad parent, it makes you a strong one!
I always feel the hardest part of this parenting thing is the fact that everything seems out of my control.
As Olaf says "Controlling what you can, when things feel out of control".
Such a powerful phrase and it really helps put into perspective that you just can't control everything, and sometimes that means letting your children make their own mistakes and learn their own way out of their setbacks.
I'm not saying you can't guide them through their mistakes, for sure go ahead and do that. But make sure you are allowing them to make those mistakes so they can learn firsthand from their experience.
Happy Moms don't Compare (as much)
This is a really big one. The thing is, we don't know what's going on behind closed doors in other families.
You really never know what's going on in their lives and all the stuff that is posted on social media could be a huge front for fake happiness.
The only thing you should be focused on is YOU and YOUR family and if everyone is fed and washed and happy, then you're doing a great job.
See also: Bad Habits Moms Need To Break Today
Label Your Feelings
However you're feeling throughout the day, don't be afraid to label that feelings. When you are stressed out, your brain gets into this hyper mode. Once you're in hyper mode, anything can set you off. By labelling what you are feeling, you tell your body that things are ok, and you can mentally settle down a little bit, and feel less triggered.
This is how you can use this in your daily life.
I'm feeling triggered right now.
Using the word "feeling" before the word triggered helps your body know that you are simply feeling triggered, and you're not a hot head machine gun who's ready to explode at any moment. It helps you remind yourself that your feeling isn't what you are.
See also: Is Positive Parenting Solutions Parenting Course Worth It? (Yes…But Why?)
Happy Moms Are Organized (for the most part)
You don't have to have a perfectly organized home to be happy. It IS a good idea to have an organized enough home so that you can find things that you need as easily as possible.
I don't know about you, but when my home is not organized enough and I can't find something I get frustrated and my attitude towards my family is not my usual happy self. I also need to make sure I have my planner organized because I never can remember anything since becoming a mom, and that helps me keep my head on straight!
See also: My Best Tips For A Stress Free Christmas
Happy Moms Hug Their Kids
Perhaps it's a little obvious but when you're unhappy, a hug can really come in for the rescue. When you're in a state of sadness or anger, your brain tends to shut down and perceives everything as a potential threat.
A hug can signal your brain to calm down and chill out by using oxytocin and serotonin and even endorphins. Remember "endorphins make you happy, and happy people just don't shoot their husbands".
If you know where that's from, let's be best friends.
See also: Amazing Benefits Of Hugging Your Children
Habits Of A Happy Mom Bottom Line
I hope that this article was helpful to you. The most important thing that I hope you take away from this is that your child just wants a happy mom, not a super laundry folding machine or a perfect housekeeper, or the best public speaker.
So go give lots of hugs, smiles and love to those kids of yours, that's all they really want from their beautiful, wonderful mommy.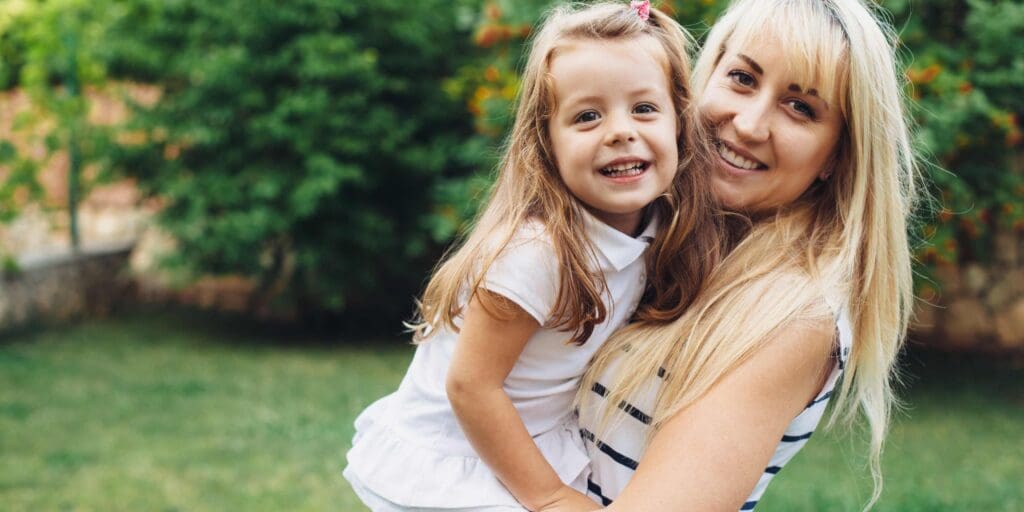 More Motherhood Articles
Need More Parenting Help?
Register For A FREE Parenting Class
Register for a free class called GET KIDS TO LISTEN THE RIGHT WAY; an exclusive FREE class from nationally recognized parenting coach, Amy McCready.
---
"GENTLE PARENTING IS A LIFESTYLE THAT EMBRACES BOTH YOUR PHYSICAL AND PSYCHOLOGICAL BEHAVIOR, NOT ONLY TOWARDS YOUR CHILDREN, BUT TO YOURSELF TOO"

— SARA HOCKWELL-SMITH
---