This post may contain affiliate links. Full privacy policy and disclosure here.
If you know a child who is facing tough times, here are some inspirational words you can use to wish them a speedy recovery and offer comfort.
When a child is unwell or hurting, inspiring quotations can give them hope and help them get through this tough period.
No one really know what to say when it comes to such things but little things like good thoughts, kind words and wishes of good health are a great way to show someone you care.
Great inspiring quotations for sick kids to encourage them to confront their suffering and illness with courage because it's the little things that count.
You may have had some experience composing sympathy texts as an adult. You're probably familiar with how to express condolences to family members during funerals.
You've had enough experience with unpleasant situations to know what to say or write in response. What, on the other hand, do you say to a child who is not in good health? And what do you say to a sick child's parents? The great thing is we have the world wide web to help a lot of people learn coping skills and find kind words, even if it is words for their own child.
The issue is that there are no ideal words to express yourself when someone is going through a hard time, especially if you want to reach the hearts of small children. But, at the end of the day, the best thing you can do is be there for the child and their parents.
Here are some great motivational quotations for sick children as well as some words you can say to the parents of a sick child.
See also How To Spend Quality Time With Kids
great inspirational quotes For Sick Kids
Here are my favorite sick child quotes for the child who is longing for better days.
"In difficult times, remember that tough little superheroes are born."
"There's no such thing as a sick day when you have the courage to fight."
"Even in the toughest situations, the love of a parent can work miracles."
"When a child is sick, a parent becomes their greatest source of strength."
"Difficult situations may arise, but a family's love can conquer all."
"The love and support of a parent can heal even the deepest wounds."
"A single mom's love is the superpower that can conquer any illness."
"Through the hard days, remember that you're doing the best you can for your child."
"Being a parent to an ill child is no easy task, but it's the greatest gift of love."
"In the face of illness, love and hope are the best medicines."
"A sick child and their parent are the truest of friends, supporting each other through it all."
"A mother's love is the anchor that holds a sick family together."
"Even in difficult times, there are always good things to be found."
"The strength of a child fighting illness inspires us to be better and do better."
"Through the hardest days, remember that love and family are the greatest blessings."
"A sick child is a reminder that there's no greater gift than a mother's unconditional love."
"Do what you can, with what you have, where you are. – Theodore Roosevelt"
"The journey may be long, but the triumph over illness is worth every step."
"In the face of adversity, we find strength we never knew we had."
"You may encounter many defeats, but you must not be defeated. – Maya Angelou"
"A sick child's smile can brighten the darkest days and inspire us to keep going."
"When it feels like everything is falling apart, remember that even fairy tales have their struggles before the happy ending."
"The love and care of parents can go a long way in healing a sick child's heart."
"The support and emotional strength of family and friends can make all the difference during difficult times."
"When things get tough, remember that every day is a new opportunity for hope and healing."
"In tough times, remember that you're stronger than you think."
"A sick parent can be a difficult situation, but your love can bring comfort and strength."
"When life gets tough, remember that every challenge is an opportunity for growth."
"Mom's love is the only thing that can heal a bad day."
"Sometimes, a little bit of self-care is the best idea in a difficult situation."
"The best way to navigate tough times is with a positive mindset and a hopeful heart."
"Even in the darkest moments, a little bit of laughter can go a long way."
"Barbara Kingsolver once said, 'Hope is the thing with feathers.' Keep hope alive during tough times."
"Family and friends are the greatest gifts we have to support us in difficult times."
"A single mother's love is enough to make her children feel like they have the best friends in the world."
"When a sick family member needs you, your emotional support can make all the difference."
"Positive workplace policies can provide the support employees need during tough times."
"To someone, you may be the whole world. Your love and care can make their difficult situation more bearable."
"The hardest thing can sometimes lead to the most beautiful fairy tale ending."
"In the fight against illness, remember the strength and resilience of AIDS victims."
"This article contains affiliate links, which means we may earn a small commission if a purchase is made."
"Supportive statements from loved ones can help overcome the challenges imposed by outside forces."
"Being a family of a sick person requires strength, resilience, and unconditional love."
"Words of encouragement are the best way to uplift a strong little guy facing a tough time."
"In difficult moments, it's good to be reminded that hard work and perseverance pay off."
"Funny parenting quotes can bring a smile even during the toughest parenting challenges."
"Remember, the journey may be long, but every step brings you closer to your destination."
"The moral test of a government is how it supports those facing difficult situations."
"Every little princess deserves love, care, and support during tough times."
"Being a member of the family means being there for each other through the greatest challenges and joys."
"Mothers have the power to shape the future through their love, guidance, and dedication."
"A mother's love is a constant reminder of the strength and resilience within us."
"Being a mother is a beautiful journey of growth, learning, and becoming a better person."
"Mothers are the unsung heroes who work tirelessly for the well-being and happiness of their children."
"The love and sacrifices of mothers are the cornerstones of a strong and nurturing society."
"A mother's love is an unbreakable bond that stands the test of time and distance."
"In the hearts of children, mothers hold the most sacred place of all others."
"The love and care of mothers create a sense of security and belonging in their children's lives."
"Mothers have an innate ability to turn even the simplest moments into cherished memories."
"Motherhood is a journey that unfolds with every step, teaching us the true meaning of unconditional love and selflessness."
"A mother's love is a powerful force that can move mountains."
"Taking care of yourself is not selfish; it's a good idea for the sake of your child."
"In the face of challenges, the best encouraging words can bring hope and strength."
"Every day is a good reminder of the precious gift of motherhood."
"Motherhood is a long journey filled with unforgettable moments and cherished memories."
"The way a government treats its citizens is a moral test of its values and principles."
"The love and support of a family are among the greatest things in life."
"Sending you my best wishes for strength, healing, and a brighter tomorrow."
"Parents go through much trouble to ensure the well-being and happiness of their child."
"A mother's love is her most valuable property, cherished above all else."
"The first time you hold your child is an indescribable moment of pure love and joy."
"Being the best parent means being present, loving, and supportive in every way."
"Taking care of yourself is not a luxury; it's an important thing for your overall well-being."
"The gift of cord blood transplant can offer hope and a second chance at life."
"Listen to your own imperatives, follow your intuition, and trust yourself on this parenting journey."
"A quick message of love and support can brighten someone's day and make a difference."
"Peace is a dream we all share, especially in the troubled regions of the Middle East."
Even a couple of days spent with loved ones can create memories that last a lifetime.
"Winston Churchill once said, 'Success is not final, failure is not fatal: it is the courage to continue that counts.'"
"Find joy in the little things and have much fun along this beautiful journey of motherhood."
"The strength and resilience of parents with an ill child are truly remarkable."
"In the eyes of their child, every parent is a little superman or superwoman."
"Remember, much trouble can lead to much growth and strength."
"Home is a place of all others, where a mother's love creates a sanctuary of warmth and comfort."
"A nice thought can uplift the spirits and inspire us to be a better person."
See also: The Best Sympathy Gifts For Children
Best Words Of Encouragement For Parents Of Sick Child
Being a parent of a sick child takes a lot of courage, and many of these parents put on a strong face for the world. This doesn't mean that they don't need comforting words and a helping hand.
For the sake of their kid, they are capable of tolerating anything. There is nothing stronger than parents of sick children.
They do, however, require assistance and cannot accomplish everything on their own. Finding the proper words of encouragement for parents with sick children is challenging, but not impossible.
Instead of giving them random motivational quotes, provide them assistance, chat to them, be available to them at any time, and demonstrate that you care.
Yes, it's difficult to say anything at that time, especially if you haven't been through it yourself, but it doesn't mean you should keep quiet while they face their toughest challenges.
Here is a list of simple words you can use when you're trying to send a message of support and are trying to find the right words of encouragement.
"I am here for you."
"Let me help you with something."
"I'm so sorry. I don't know what else to say."
"I'll bring you dinner."
"I'll take the kids today."
"I love you!"
"I'll bring you some coffee. Anything else you need?"
"Stay strong"
"I am thinking of you."
"I know you are going through a lot, but your daughter/son is a brave girl/boy, and she/he will fight through this."
"How are you?"
She will recover and need healthy parents to come home to. You have to take care of yourself." (remind them to think of themselves as well, especially as their child will need them later)
"You are in my prayers."
"It breaks my heart to hear such news, but know that I am here for your family. What can I do to help?"
"I am sad you all have to go through this."
"Take a good cry and let it all out."
"Like every storm in life, this too shall pass."
"I'm listening."
See also: 49 Brilliant Gifts For Kids That Aren't Toys
Things NOT To Say To Parents Of Sick Child
"As long as the baby is in good health…"
"My aunt/niece/neighbor/coworker went through the same…"
"It's all God's will."
"Will it have any long-term effects?"
Talking To Children Who Are Going Through A Difficult Time
One of the most difficult aspects of speaking with a critically ill person is not knowing how they would react. In a crisis, a person's emotions may be so overwhelming that they don't react as they typically would.
Even if you approach a family with the greatest of intentions, you may not get the answer you expect. Don't take it personally and don't give up on the matter. Rather, continue to give them your time and support.
People may require many reminders before accepting your assistance. If you're seeking for alternative ways to show your support, have a look at these suggestions for what to say when someone is unwell.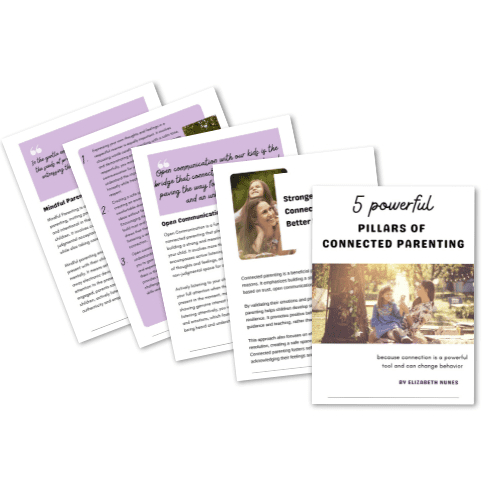 Free Download
Take your parenting journey to the next level with our comprehensive ebook on Connected Parenting.
Download this ebook now and embark on a transformative parenting experience that will strengthen your bond with your child and bring joy and fulfillment to your family life.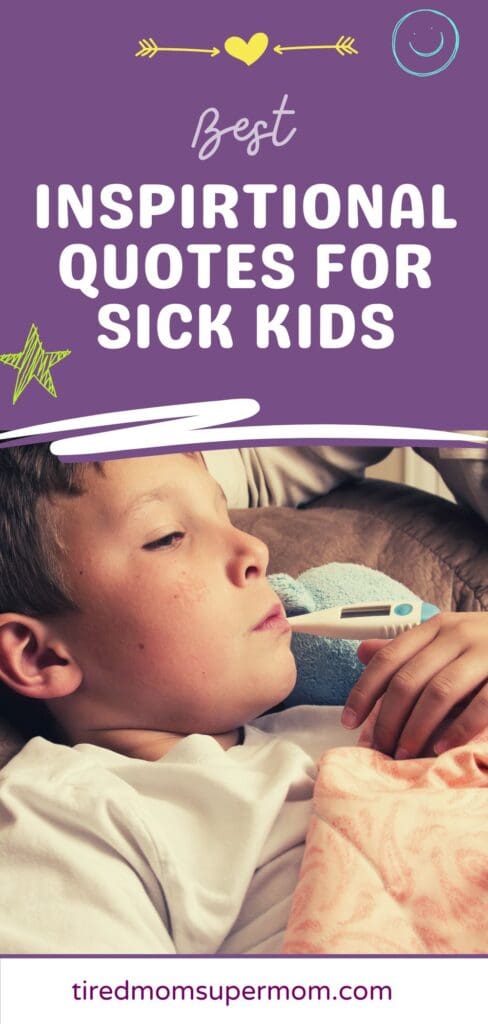 More Like This