This post may contain affiliate links. Full privacy policy and disclosure here.
As a mom of three, I'm always on the lookout for ways to spark my kids' curiosity and nurture their love for learning.
And let me tell you, two of my boys are absolutely obsessed with space and everything related to it, and I bet you my little girl will love space just as much when she grows up!
We have ALL the books about it, and it's a constant chatter around out home.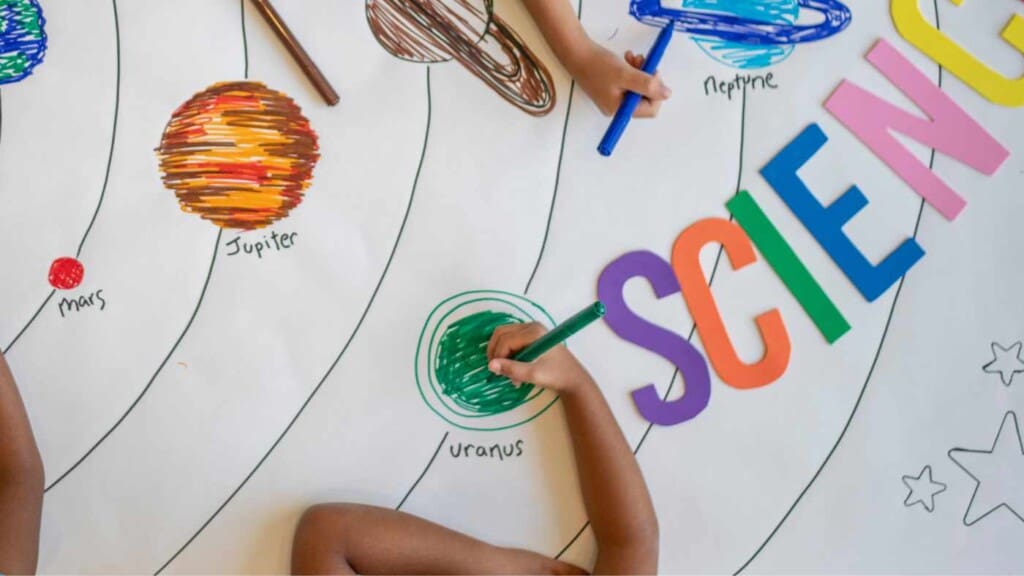 Toys and Games For Kids Who Love Space
Toys and games that allow children to explore and learn about the vast universe beyond our planet are perfect for kids who love space. Here are some of the best space-themed toys and games that make excellent gifts for kids of all ages.
We loved the Stationery Space Science Kit. It's packed with everything you need to create your very own solar system. Build a rocket, design your own moon spinner, and explore the wonders of the universe with cool outer space craft stickers. This kit is perfect for both boys and girls who love space. It's a super fun gift idea that will ignite your imagination and let you have a blast while learning about the solar system. Get ready for an out-of-this-world adventure!
You'll learn all about the principles of flight while having a blast. With easy-to-follow instructions and cool pieces, you'll be able to construct different models and explore the wonders of engineering. It's a fantastic way to spark your curiosity and imagination while learning important STEM concepts.
It's like having your very own personal planetarium. Just turn it on, and watch as the ceiling transforms into a mesmerizing starry night sky. You'll feel like a real astronaut as you gaze at the sparkling stars and dream of space adventures. It's perfect for creating a relaxing and magical atmosphere for bedtime.
This kit has everything you need to design and decorate your own unique moon lamp. Use the included paints and brushes to bring your imagination to life and make the moon shine with your personal touch. Whether you want a colorful galaxy or a realistic lunar landscape, the choice is all yours! Once you're done, your moon lamp will be a beautiful decoration for your room and a reminder of your artistic talents.
This amazing gadget turns your room into a stunning celestial wonderland. Just switch it on, and watch as the planets and stars come to life on your walls and ceiling. You'll feel like you're floating through space, right in the comfort of your own room. It's perfect for bedtime or creating a cozy atmosphere for relaxation.
Step into your VR headset and explore the wonders of outer space like never before. Visit planets, float among the stars, and uncover mind-blowing facts about the universe. With interactive experiments and fun challenges, you'll learn about gravity, galaxies, and so much more. It's an out-of-this-world experience that will ignite your curiosity and make learning science super fun.
Get ready to blast off with the Rocket Ship Play Tent for Kids! Step inside this awesome tent and imagine yourself zooming through space. With its cool rocket ship design, it's perfect for imaginative play and epic missions to distant planets. The tent is super easy to set up, and you can take it anywhere for indoor or outdoor fun.
This lamp is a perfect replica of the moon's surface, with all its craters and textures. It emits a soft, soothing glow that creates a cozy atmosphere for bedtime or reading. You can even change the color to match your mood. It's a lovely night light that will spark your imagination and take you on lunar adventures every night.
his awesome telescope allows you to observe the moon up close and personal, just like real scientists do! With its powerful lenses, you can discover craters, mountains, and even lunar seas. It's super easy to set up and use, making it perfect for beginners. Whether you're curious about space or dreaming of becoming an astronaut, this telescope will bring the cosmos right to your backyard.
This cozy and soft blanket is adorned with beautiful constellations that glow in the dark! When it's time to sleep, simply turn off the lights and watch as the stars illuminate your room. You can even learn to identify different star patterns and constellations. It's the perfect companion for bedtime stories or stargazing adventures.
This amazing kit lets you build your very own space-themed robots powered by solar energy. With easy-to-follow instructions and cool parts, you'll have a blast assembling your own astronaut, spaceship, or even a Mars rover. Watch in awe as your creations come to life under the power of the sun. It's a fun and educational way to learn about renewable energy and the wonders of outer space.
This incredible play set is filled with a galaxy of sensory materials like moon rocks, shiny stars, and colorful planets. You can scoop, pour, and feel the different textures as you create your own cosmic adventures. It's a fantastic way to engage your senses, boost creativity, and learn about the solar system.
This awesome toy lets you launch your imagination to new heights. Strap in and prepare for liftoff as you zoom through the galaxy on daring missions. The space shuttle comes with realistic details and movable parts, so you can simulate takeoff and explore the depths of space. It's perfect for imaginative play and inspiring dreams of exploring the final frontier.
This amazing set comes with colorful felt pieces depicting astronauts, rockets, planets, and more. Create your own intergalactic tales by placing the felt pieces on the board and bringing your stories to life. You can journey to distant planets, meet friendly aliens, and embark on epic space adventures. It's a fantastic way to spark your imagination and have endless storytelling fun.
Get ready to launch into the cosmos and explore unknown worlds. Strap the astronaut into the rocket or shuttle, and let your imagination soar as you embark on interstellar missions. With these amazing toys, you can create your own space adventures and uncover the secrets of the universe.
This device projects a galaxy of stars right onto your walls and ceiling, turning your room into a magical stargazing experience. You can explore different constellations, planets, and even learn fun facts about the universe. It's perfect for bedtime or creating a calming atmosphere. So, dim the lights, lay back, and let the Shining Stars Projector illuminate your imagination with its dazzling celestial display. Sweet dreams under a sky full of stars!
This awesome set lets you program your very own space rover using simple coding commands. Navigate your rover through space-themed challenges, explore new planets, and solve fun coding puzzles. With easy-to-use buttons and colorful coding cards, you'll learn the basics of programming while having a blast. It's a hands-on way to develop problem-solving skills and ignite your imagination.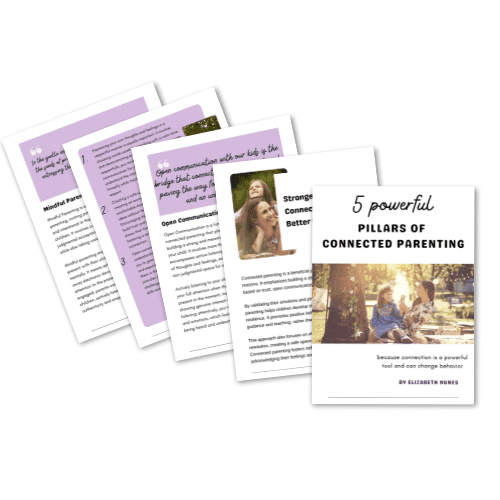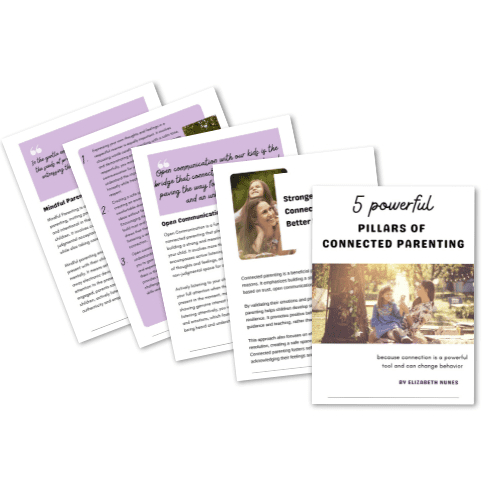 Free Download
Take your parenting journey to the next level with our comprehensive ebook on Connected Parenting.
Download this ebook now and embark on a transformative parenting experience that will strengthen your bond with your child and bring joy and fulfillment to your family life.