If you've got a teenager at home, you're probably no stranger to the whirlwind of emotions and questions that come with this exciting phase of life. From "Are they ready to start shaving?" to "What's the best way to support them in this journey?", we've all been there.
Today, I'm diving into a topic that can be both thrilling and daunting – helping your teen choose their first razor.
As a mom of three, I've navigated the teenage years, and I know how important it is to make informed decisions for our kids. In this blog post, we're going to explore "Tips for Choosing Your Teen's First Razor."
We'll cover a range of topics, from understanding their skin type, finding the right razor style, to assessing their grooming habits.
And trust me, it's not just about functionality; it's also about finding that balance between practicality and style.
This post may contain affiliate links. Full privacy policy and disclosure here.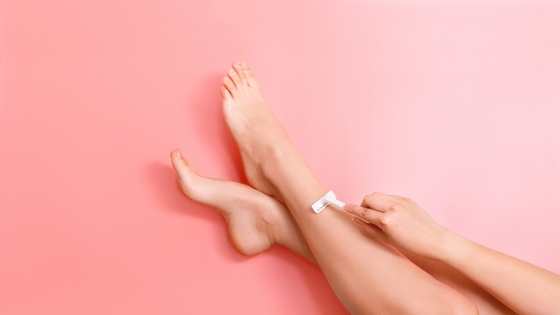 #1 Tip for Choosing Your Teen's First Razor: Consider Their Skin Type
When it comes to selecting the ideal razor for your teen's first shaving experience, there's one crucial factor that stands out as the top priority: their skin type. Skin type plays a significant role in how comfortable, effective, and safe the shaving process will be. As parents, we want to ensure our teens have a positive introduction to this grooming ritual, and understanding their skin type is the key.
Here's why it's so important:
If your teen has oily and sensitive skin, it requires extra care. Oily skin can be prone to acne, and shaving with the wrong razor can exacerbate this. Sensitivity means their skin is more vulnerable to irritation, redness, and razor burn. It's essential to choose a razor that is designed to cater to these specific needs, such as one with features like a lubricating strip for added comfort.
So, how can you determine your teen's skin type?
Have an open conversation with your teen about their skin. Do they experience frequent breakouts or skin sensitivity? Understanding their skin's unique characteristics will guide you in making the right choice.
If you're uncertain about your teen's skin type or if they have specific skin concerns, consulting a dermatologist can be incredibly helpful. They can provide professional advice on the best shaving tools and practices for your teen's skin.
When shopping for razors, read product descriptions carefully to pick the best option. Some razors are explicitly designed for sensitive or acne-prone skin and are formulated to minimize irritation or to reach areas you might have trouble with otherwise.
See also our guide on Teaching Proper Razor Safety To A Teenage Girl.
#2 Tip for Choosing Your Teen's First Razor: Assess Their Grooming Habits
When selecting your teen's first razor, it's not just about the physical characteristics of the tool; their grooming habits and daily routine play a crucial role. Evaluating your teen's grooming habits is the second invaluable tip for making the best choice for their inaugural razor.
Here's why these factors matter, along with considerations for keywords:
Time and Dedication: Shaving entails a certain level of time and dedication. If your teenage boy is already committed to his personal care routine, it's a clear indicator that he's ready to shoulder the responsibility of shaving. Teens who allocate time for grooming are more likely to approach shaving with the same level of dedication, ensuring a safer and more effective experience.
Efficiency: Different razors offer varying levels of efficiency. Take your teenage boy's personality and preferences into account. For instance, if he values efficiency and follows a fast-paced self-care routine, the use of an electric razor could be the optimal choice. Electric razors provide a quick and efficient shave without the need for water or shaving cream.
Cleanliness: Some teenagers tend to be naturally inclined towards messiness, and this characteristic should influence your razor selection. If your teen falls into this category, opt for an electric razor equipped with a hair-catching feature to minimize post-shave cleanup.
Long-Term Hair Removal Goals: Understanding your teen's long-term hair removal goals can also impact your decision. If he seeks a more permanent solution and is willing to invest in it, exploring options like laser hair removal systems that employ intense pulsed light (IPL) for long-term hair reduction might be worthwhile. This can be especially beneficial for teens bothered by frequent hair regrowth.
Convenience: For those who prefer the convenience of shaving in the shower, consider wet/dry electric razors. These razors are waterproof and suitable for use in the shower, streamlining the shaving process for teenage boys with busy schedules.
If you'd like zero waste options – I have a guide for you!
#3 Tip for Choosing Your Teen's First Razor: Consider the Frequency of Shaving
When helping your teen select their first razor, it's crucial to consider the frequency at which they want to shave. Shaving is not a one-size-fits-all routine, and understanding your teen's preferences regarding how often they plan to shave can significantly impact the choice of the right razor.
Here's why it's an important factor:
Hair Growth Patterns: Hair follicles are constantly growing, and the rate of hair growth can vary from person to person. Some teens may find that their hair regrows quickly after shaving, which can be frustrating if they prefer a smooth, hair-free look.

Busy Lifestyle: Teens often lead busy lives, balancing school, extracurricular activities, and social events. If your teen's schedule doesn't leave much time for frequent shaving, they might be interested in options that provide longer-lasting results.

Long-Term Solutions: Teens who desire a more permanent hair removal solution might want to explore alternatives like laser hair removal or intense pulsed light (IPL) devices. These methods can help reduce hair regrowth over time, reducing the need for daily or frequent shaving.

Wet vs. Dry Shaving: Some teens prefer the convenience of wet shaving in the shower, while others opt for dry shaving. Understanding your teen's preferences for these methods can guide you in choosing the right razor style.

Electric vs. Manual: Electric razors are known for their speed and efficiency, making them a great choice for teens with busy schedules. On the other hand, manual razors like cartridge razors or double-edged razors provide a closer shave but may require more time and attention.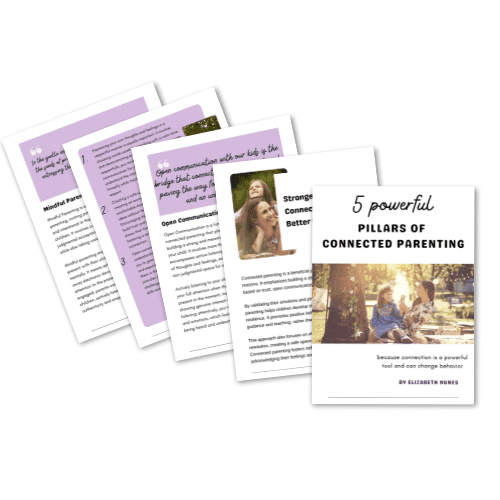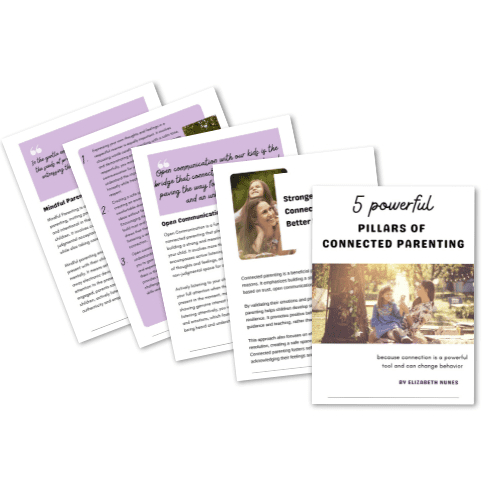 Free Download
Take your parenting journey to the next level with our comprehensive ebook on Connected Parenting.
Download this ebook now and embark on a transformative parenting experience that will strengthen your bond with your child and bring joy and fulfillment to your family life.
The Best Options for Teenage Girls
If you share my passion for eco-friendliness and budget-conscious choices, the Green Estate Safety Razor is an absolute gem in the world of shaving.
Every time I opt for this safety razor, it brings a sense of satisfaction, knowing that a tree is planted through their partnership with the Eden Reforestation Projects.
But that's not the only reason I adore it. With its double edge razor blades that cost a fraction of what plastic cartridge blades do, it's both wallet-friendly and environmentally responsible.
By choosing the Green Estate Safety Razor, I actively contribute to the restoration of forests in impoverished communities while reducing the staggering 2 billion disposable razors that end up in U.S. landfills annually.
The razor's weight effortlessly glides across my skin, effortlessly removing hair without any clogging issues. It delivers a superior, safe shave for all areas, from legs and underarms to the bikini line, face, and arms.
What's more, it comes with a 100% satisfaction guarantee. With such an assurance, making the switch to the Green Estate Safety Razor promises a clean and smooth shave experience without any regrets.
Best Disposable Razor – Bic Soleil
As a woman who values a close and smooth shave, I'm always on the lookout for the perfect razor. The BIC Soleil Smooth Colors Women's Disposable Razors consistently deliver exceptional performance.
Equipped with three precision blades and a soothing moisture strip, these razors offer a shaving experience that's both effortless and precise. This feature allows me to confidently reach even the most sensitive areas, such as the bikini line or upper lip, with ease.
What sets these razors apart is the anti-slip handle, ensuring a comfortable grip during each shave. Plus, I can't help but appreciate the vibrant, eye-catching colors and the convenience of a 14-count pack, ensuring I always have a reliable razor on hand in my beauty bag.
But it's not just about performance and convenience; it's about sustainability too. These razors are not only 100% recyclable, but the packaging is eco-friendly as well. For those who like to stock up, bulk packs are available, guaranteeing that a dependable razor is always at your fingertips.
The BIC Soleil Smooth Colors Women's Disposable Razors aren't just a good choice; they're an excellent option for young women seeking quality and eco-conscious shaving solutions.
As a user of the Silk-épil 5, I can attest to its long-lasting results that leave my skin smooth for up to 4 weeks.
One standout feature is the included bikini trimmer, a game-changer for precise hair removal. Remarkably, it's four times more efficient than wax at tackling short hairs, making it the perfect choice for those embarking on their first shaving experiences.
What truly sets this electric razor apart is its user-friendliness. Operating it is as straightforward as using a traditional razor. Thanks to its cordless, rechargeable design and 100% waterproof capability, it can effortlessly be used in the shower or bath. Plus, the anti-slip grip ensures virtually painless epilation even when used in water.
By making the switch from salon waxing to the Silk-épil 5, I've not only achieved salon-like results in the comfort of my home but also saved over $700 annually.
But there's more – this epilator is multifunctional with interchangeable heads for shaving, trimming, and epilation. It's an all-in-one solution for removing unwanted facial or body hair, whether it's the bikini area or hair on the legs.
For those with sensitive skin, the hypoallergenic stainless steel blades add another layer of comfort by reducing the risk of irritation.
With the Silk-épil 5, you can bid farewell to dull blades, disposable razors, and the never-ending trips to the salon. It's a game-changer for achieving that coveted silky-smooth skin effortlessly at home.
The Gillette Venus ComfortGlide Razor for women stands out as a superb choice for achieving a smooth and comfortable shave.
This package includes not only the Venus razor handle but also four blade refills, ensuring you always have a sharp blade at your disposal. What's more, these refills are compatible with all Venus razor handles, adding a layer of convenience to your shaving routine.
Featuring three blades, this razor delivers a close and precise shave that leaves your skin feeling irresistibly smooth and silky. It's not just about functionality; it's also about added convenience. The razor boasts white tea-scented flexible soap bars that eliminate the need for a separate shaving cream, streamlining the entire process.
The pivoting, rounded head is thoughtfully designed to embrace curves and effortlessly navigate hard-to-shave areas, ensuring a thorough and satisfying shave. This makes it an ideal choice, especially for young girls who are exploring the world of shaving for the first time.
In sum, the Gillette Venus ComfortGlide Razor offers a stellar shaving experience that combines precision, convenience, and comfort, making it an excellent manual razor for women of all ages, including young girls.
FAQ
What razor is good for someone just starting to shave?
For first-time shavers, it's a good idea to begin with a simple, disposable razor. This type of razor is easy to use, cost-effective, and perfect for beginners who are learning the ropes of shaving. It minimizes the risk of nicks and cuts, making it a safe choice.
What's the best razor for a girl who's shaving for the first time?
When it comes to a girl's first shave, the key is to choose a razor that is gentle and easy to use. Look for a razor with a sharp blade that won't require too much pressure to achieve a clean shave, as pressing too hard can lead to skin irritation and ingrown hairs. An ergonomic design and possibly a pivoting head can also help provide a smoother shaving experience.
Can I shave the fine hair on my face when I'm 13?
Shaving peach fuzz or fine facial hair at the age of 13 is generally a safe practice. It's essential to use a gentle razor and a quality shaving gel, and shave in the direction of hair growth to minimize irritation. Make sure to prepare your skin by washing your face with warm water and applying shaving gel to help the razor glide smoothly.
Should I allow my 13-year-old to shave their private areas?
The decision to allow your 13-year-old to shave their private areas should be based on your family's values and individual circumstances. It's important to have an open and understanding conversation with your child about the reasons for their desire to shave and ensure they are properly educated about safe shaving practices in these sensitive areas.
Is it better to use a razor with 3 or 5 blades?
When it comes to choosing between 3 and 5-blade razors, both can provide a clean shave. The choice often depends on personal preference. Some people find that 5-blade razors provide an exceptionally close shave, while others prefer the simplicity of a 3-blade razor. Additionally, the number of blades can impact the chances of experiencing razor bumps and skin irritation, so it's a good idea to try both and see which one suits your skin best.
How do I pick my first safety razor?
To pick your first safety razor, choose one that feels comfortable in your hand and is easy to handle. Safety razors often have a hypoallergenic stainless steel blade, which can be less irritating for sensitive skin. The weight and balance of the razor should feel right to you, and it's important to learn the proper technique for using a safety razor to avoid nicks and cuts.
What's the right way to choose a razor?
When choosing a razor, it's essential to consider your skin and hair type for a comfortable shaving experience. Some razors are better suited for specific areas, such as facial hair, leg hair, or the pubic area. Additionally, the type of razor, be it disposable, electric, or safety razor, can impact your shaving results. Experiment with different razors to find the one that works best for you, and make sure to maintain sharp blades and use a good-quality shave gel or cream to reduce skin irritation and ingrown hairs.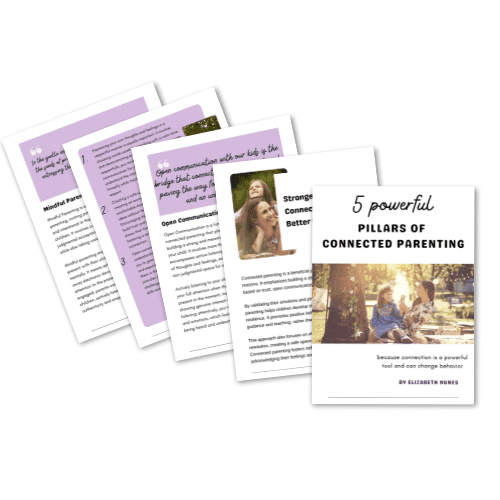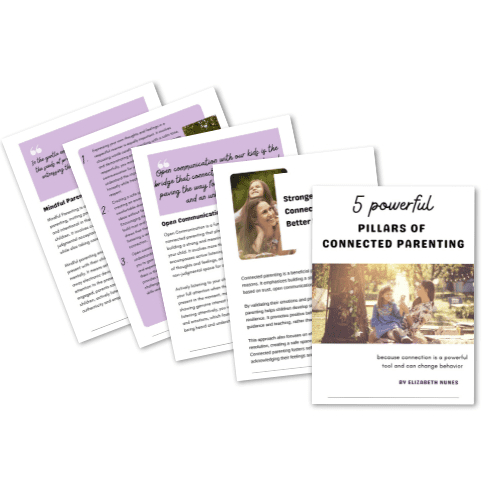 Free Download
Take your parenting journey to the next level with our comprehensive ebook on Connected Parenting.
Download this ebook now and embark on a transformative parenting experience that will strengthen your bond with your child and bring joy and fulfillment to your family life.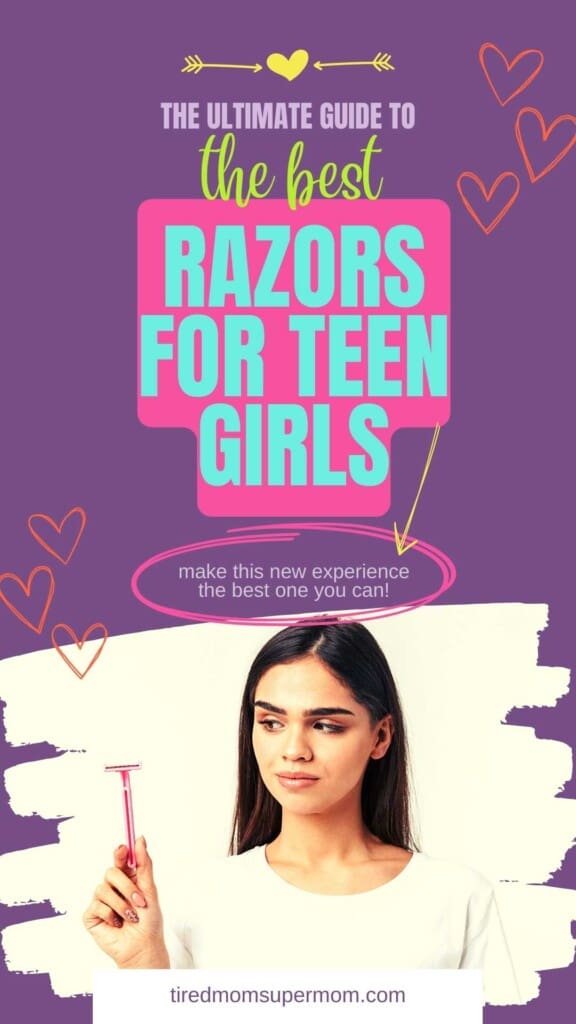 More Like This