How To Get Kids To Listen Using 6 New Strategies
How to teach kids to listen to what you say, is not about teaching kids to obey their wishes, but it is about improving communication with your child.
Parents often are frustrated with children who simply don't listen to anything they say. I've been there too! I always thought it was because my children had poor listening skills, until I learned a few simple tips to get a child's attention in a respectful way and found out it was me who needed changing, not my child.
Yes, it's true, children can be super stubborn, and it's not because they don't want to listen, they just don't understand why they have to.
Kids want to do their own thing and make their own decisions because let's face it, they are individuals with rights of their own.
They crave independence and freedom just as much as you do, they just can't have it as much because they still have a lot of learning to do, which can be very frustrating.
Here are my best tips on how to get kids to listen, and I'll go over these points in better detail later on.
Get Within Close Range
Tell, Don't Ask (But In A Positive Way)
Limit The Number Of Instructions They Have To Follow
See If your Child Can Repeat Your Instructions
Show Some Praise
Allow Natural Consequences To Occur
If getting your child to listen seems like an uphill battle for you, then you should keep reading because I've got great tips on how to get kids to listen to what you have to say. Whether they follow those directions is up to them, but it is your job to communicate so they understand.
This post may contain affiliate links. Full privacy policy and disclosure here.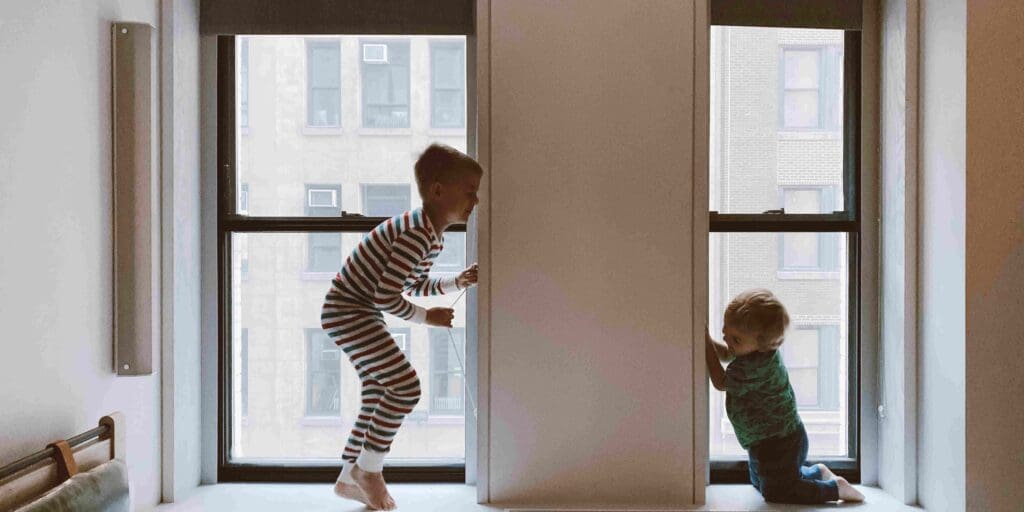 Why Do Kids Not Listen?
It's typical for parents to become irritated when their children refuse to listen and all positive language goes out of the window.
Parents frequently ask about how to punish their children or get them to listen.
Before we talk about how to get kids to listen, let's look at why they don't.
The following are some possibilities that might occur if you don't listen:
They didn't hear you.
They didn't understand.
They couldn't do it.
They didn't want to do it.
These are the reasons why children do not listen in certain situations:
Your Tone Of Voice
Our initial thought is that they are acting disobedient on purpose.
After a series of demands, shouting is frequently used to attract their attention and get them to comply, usually out of tiredness and wrath.
But, as we all know, screaming rarely succeeds since kids are prone to disobeying negative commands.
That doesn't make sense, does it?
We encourage our children to be courteous while making requests as parents. When we beg our children to listen, though, we frequently lose patience and forget to employ excellent manners.
You Are Too Controlling In your Parenting
Certain things must be taught to our children. For example, things concerning safety and health. However, some parents have more control than only the things that need to be regulated.
When children have controlling parents, they are not only less likely to listen, but they are also more hostile when they do not comply.
Your Relationship Is Strained
When you have a close, good relationship with someone, you are more inclined to listen to what they have to say.
This is equally true of parent-child relationships. Controlling conduct, enraged disputes, and severe punishment may all sabotage a relationship and cause the child to refuse to listen to you.
Discipline Your Child To Teach – Not Punish
It's important to distinguish between discipline and punishment. The two are not interchangeable.
Discipline is the same as teaching. Punishment isn't the only way to motivate children to study. Punishment isn't the most effective technique of teaching.
After all, we all want our children to have sound judgement and do the right thing when we aren't around to tell them what to do.
But how can they accomplish it without putting their decision-making skills to the test — and making some blunders along the way?
Making poor judgments, like falling, is a necessary part of learning to walk.
When a child is beginning to walk, we don't penalise them for falling. As a result, don't punish your child for making a poor decision. To improve their judgement abilities, they will require more practise and experience.
How To Help Your Child Listen To You
Today's world has so many distractions, we have cell phones, televisions, video games, and so many other digital devices.
Pair these distractions with children's selective hearing, and you've got a "child who doesn't listen."
I hate the phrase " child who doesn't listen" because most children would listen if they were approached the correct way.
That phrase is very harmful and does make me cringe because it implies that the child is "bad."
I tend to believe that no child is "bad" but merely misguided and needs a new direction in life.
The good news is, there are a few simple ways you can help your child listen to you when you speak, so you don't get into a mad screaming phase after asking 6 000 times to do something.
1. Get Within Close Range
This tip may or may not be a given. I mean, shouting "dinner is ready!" from the kitchen when your kids are across the house, is not an effective way to get kids to come to join you at the dinner table.
If you are asking your child to do something, be in the same room as them. If your children are younger, you can kneel down to their level and make eye contact while asking them to join you at the dinner table or clean up their toys.
If you can't kneel down, a touch on the arm or some other loving gesture goes a long way.
If your children are older, then ensure that eye contact is made so that you know they are paying attention to your words.
2. Tell, Don't Ask (But In A Positive Way)
The second tip I have for you is to ensure you are telling your child what you would like them to do and not asking them. When you phrase it as a question, you are allowing them to say no.
The balance in this tip is to ensure you are not commanding your kids around, but are nicely talking to your child and directing them into the desired action.
3. Limit The Number Of Instructions They Have To Follow
If you really want your child to respond to your instructions, make it super easy for them to follow your direction.
If you provide too many things to complete, your child could get overwhelmed and, in turn, just tune you out altogether.
Take the instructions one step at a time for your younger children.
For older children, you can provide a few more steps, but not too many.
For example, for a 4-year-old, you can direct your child to pick up garbage around the house and put it in the bin.
This is enough activity for him to start with, and any more instruction could send him over the edge into overwhelm, which will lead to the child laying on the floor and refusing to help out.
If you have a 14-year-old daughter, you may ask her to pick up all the dishes around the house and put them into the dishwasher and remind her to be sure to wipe down the counter tops.
This is enough instruction for a teenage girl.
4. See If your Child Can Repeat Your Instructions
If your children are younger, it's a good idea to ask them to repeat to you what you have just asked.
This ensures that the child did, in fact, hear what you had to say.
This simple act can take the conversation from "Hey, did you hear me? Hello!!! I asked you to clean up the living room!!" to "Thank you so much for helping out around the house! I really appreciate it."
5. Reward Positive Behaviour
If your children do listen to instructions, it is always a good idea to give some appreciation for the act. I don't mean bribing your children to do the work and then getting ice cream after, but I do mean after the child has finished their family contributions you should show appreciation in some way like a hug or a thank you.
Showing appreciation like this can build self-confidence. Need some ideas on how to tell kids you are proud of them, click here!
6. Allow Natural Consequences To Happen
If your child is still not listening and following directions, then you'll want to advise them that there are consequences for this kind of behavior.
It's a good idea to avoid negative punishment when disciplining children, but natural consequences are definitely ok.
Instead, a discussion of what will happen if instructions are not followed is the better option.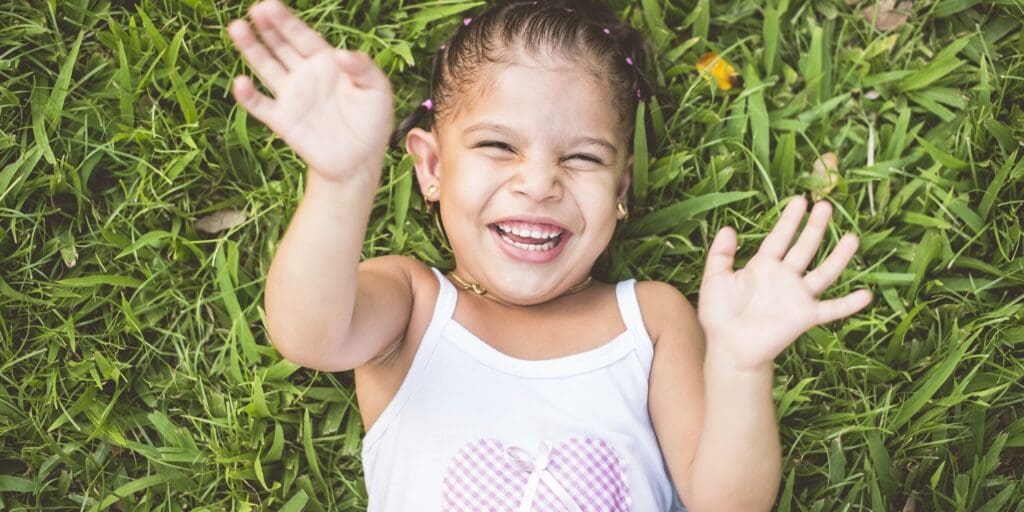 Things To Keep In Mind When Teaching Our Children To Listen
These are tips for parents of children who are in preschool or older.
Younger children need to focus on self-regulation skills because following instructions is too difficult a task for them at this time.
1. We Cannot Control Others
Accept that you cannot control your children, and you'll create a peaceful family environment and have children who listen.
The reality is, we cannot control other human beings, but we can control ourselves. We must learn to control ourselves.
We can guide others.
We can teach others.
2. Let It Go If It's Not Urgent
Sometimes it may seem like your children just don't listen, no matter how many times you ask.
When this happens, have you taken a step back and listened to what you are asking them to do? If you are asking your child to do something important, then maybe there is a different way to talk to your child, so they will comply with the request.
If there is no direct harm and your child is having a nice time, then maybe it's a good idea to let go of the request.
3. Punishment Is Not the Answer
If your children are not following directions, punishment is not the answer.
We must let our children learn to make their own decisions and learn from their mistakes when they make the wrong decisions.
Making bad choices is how children learn to make the right choices. Simple changes in how you handle small problems in younger kids such as using effective consequence, will help your older kids listen better at the end of the day.
4. Let Them Make Decisions
We have discussed this a little bit, but let's expand on the topic. Children should not be bossed around, that is not the positive parentingway.
Do you enjoy being bossed around?
I don't!
Neither do kids.
So let your children make decisions, even if you don't agree with them.
5. Keep Calm
When our kids don't listen, it's easy to get heated and "make" the kids listen by resorting to screaming and shouting.
When we get angry, we cannot make logical decisions!
An essential ingredient in getting young kids to listen is to control our own emotions and keep calm and collected, even when it's hard. Losing our cool all the time can damage the parent-child relationship.
6. Model The Behavior You Want To See
Modeling is another approach to teach and influence your child's behavior.
Consider your interactions with your child on a daily basis. How frequently do you listen to their legitimate request and accept it?
If you are continuously saying "no," it will be difficult to expect your youngster to offer you a simple "yes." It's also impossible to expect your youngster to talk in a respectful and courteous manner if your tone is harsh and disagreeable.
Model the conduct you want your child to emulate. Demonstrate how to be positive and cooperative to your youngster.
And don't simply concentrate on their bad habits. Give them positive attention and compliments for their good behaviour as well.
7. Practicing Respectful Disagreement With Your child
Respect is another quality that parents should instil in their children.
Respect isn't only for adults. Even when they disagree, it is critical that both parents and children respect one other.
Children and parents frequently argue about tone — the tone of the parent against the tone of the child.
Even when we're angry, be courteous. Avoid speaking in an angry tone or using hostile body language.
When a child feels valued, he or she is more likely to pay attention when you have vital information to provide.
8. Work On Your Relationship
When you establish a positive relationship with kids, your message and request are more likely to be heard.
From the minute they are born, children automatically adore their parents. However, daily stress makes parents into unlovable individuals (after all, who likes someone who continually screams at and punishes them?).
When we set our short-term desires (such as compliance) aside and focus on helping our children develop long-term traits, our connection with them will improve (e.g. good judgment, self-control, respect, and independence).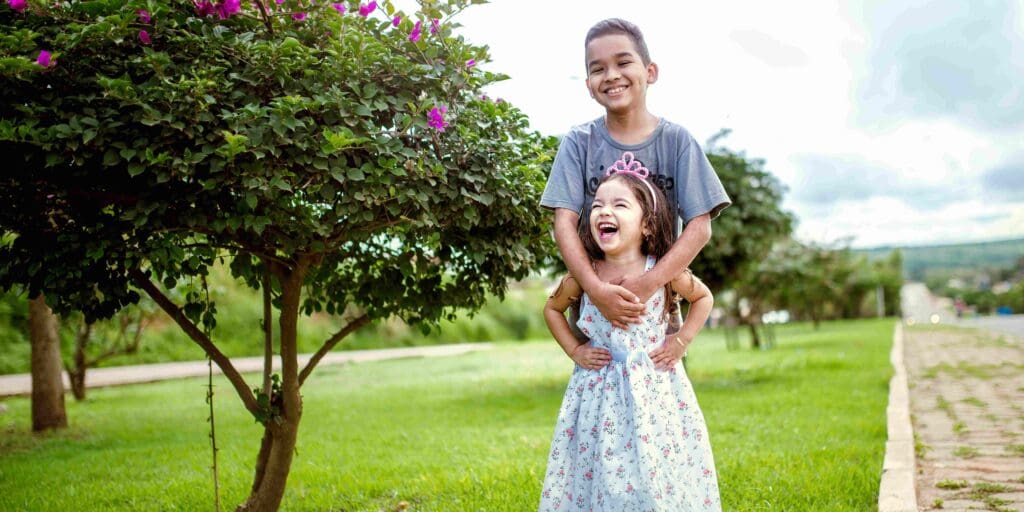 How to Get Kids To Listen Bottom Line
The goal of teaching kids to listen is to reduce their chances of making mistakes. We want children to mature into self-sufficient, well-adjusted adults.
It is not necessary to have total control over children and use harsh punishment in order to get them to listen, even after numerous requests.
When our children were little and fully reliant on us, we appeared to have perfect control over them but now that we have set expectations and require the child's attention we need to use new parenting techniques and effective strategies to help us. However, we will not have that edge in the future.
Harmony at home does not necessitate absolute control. Accepting the fact that you have no influence over anybody but yourself will make you a happy person. There will be fewer power struggles, and your house will be a more peaceful and enjoyable one.
Frequently Asked Questions About Kids Listening
What's the most psychologicalally damaging thing you can say to a child?
A falsehood that is subsequently shown to be false is the most psychologicalally destructive thing you can say to a child. If this cycle is repeated frequently enough, it can be exceedingly detrimental to one's mental health.
Why does my 5 year old not listen?
Make sure to model active listening so you can be a great example for your 5 year old. Lack of consistency is the cause of many 5-year-old outbursts and difficulty with listening. make sure to give adequate warning of an upcoming consequence should you choose to use one.
What to do when children do not obey?
If you do not have the full attention of your child when you speak to them, then it is unreasonable to expect them to listen to whatever you have to say the first time. Make sure to use positive reinforcement and take a deep breath if you find yourself needing to discipline your children's behavior.