15 Best Tips To Boost Your Child's Self-Esteem
How you can break the cycle of punishment based parenting and boost your child's self-esteem in different ways that focus on their positive traits and help eliminate negative thoughts from their head.
"No one can make you feel inferior without your consent."

Eleanor Roosevelt
From the moment children are born, they start to learn. This learning process is rapid and whenever a new skill is learned, their confidence grows.
Raising kids with high self-esteem and self-confidence can be tricky, especially if you have an anxious child, or a child that has experienced trauma (like I did when I was growing up).
But it's not too late to give your child a confidence boost, whether they came from an anxiety driven situation or they simply developed some self-esteem troubles through regular life.
Here are 15 things you can do as a parent to help build up a child's confidence If you are self-esteem activities and games, I have a guide for you too!
This post may contain affiliate links. Full privacy policy and disclosure here.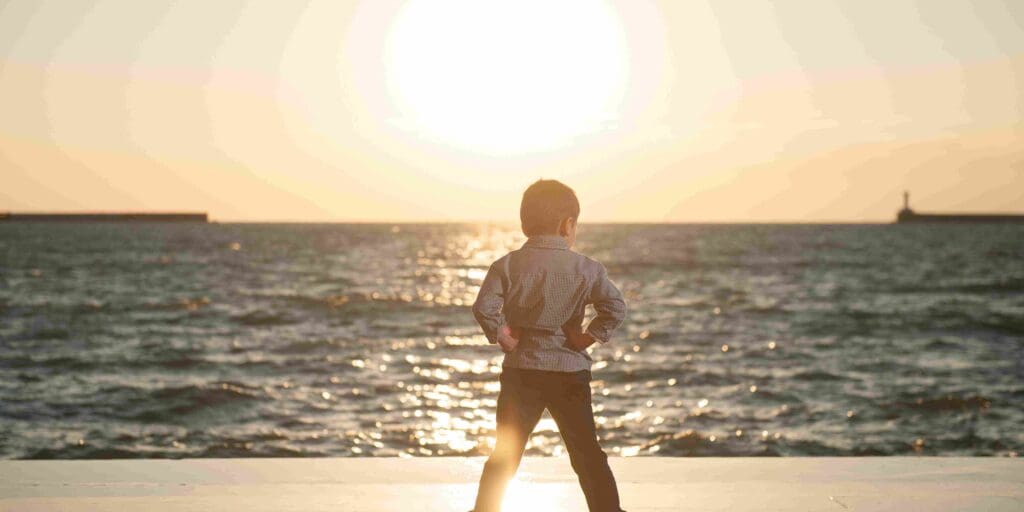 How to Raise Confident Kids
1. Love Them
Avoid harsh criticism or condemning your children, and make it plain to them that you love and care for them even when they make errors or terrible decisions.
This is unconditional love that cultivates strong relationships between parents and children and helps boost a kid's confidence.
We all love our children, but showing them we love them must be a daily action. One of the best ways to show your love is to find their love language and use it daily.
Pay attention to your child, spend one-on-one time with them, and encourage them to be proud of who they are and want to be. A lack of confidence in young children can be a result of not enough quality time.
2. Be Confident
Show up and be confident yourself. If your child watches you tackle a hard task with preparation, dedication and perseverance, you are setting a good example for your anxious kids.
Of course, you don't have to make everything look and seem perfect and easy. If you face challenges, a simple way to show confidence is to voice them. Do difficult tasks and test your own capabilities.
Your children would love to see that you also face hard times and if you can get through it, so can they. After all, facing difficult situations is a part of life and it's one of the most important lessons your kids can learn!
3. Provide Opportunities For Success
When a child struggles at an early age it is important that they find success in those challenges once a while. Your child's confidence can grow if they have opportunities to succeed, even on bad days.
If they are constantly failing, the children's anxiety can heighten and develop a low self-esteem, especially if you have a perfectionist child.
Guide your child to get involved in confidence-building activities that they can be successful in so that they can move on to a bigger challenge and improve their skills, confidence and self-esteem.
4. Allow Your Child To Make Choices
Children feel more powerful when they make their own age-appropriate choices. One of the greatest gifts we have as humans is the ability to make choices!
Whatever the child decides should be fine with you, because you are the one who mentioned the choices they have, and you wouldn't give your child inappropriate choices would you?
Something as simple as letting your toddler choose the red sweater or the blue sweater can give them a little confidence boost.
See also: Most Epic Things You Can Do To Raise Happy Children
5. Not Everyone and Everything Is Perfect All The Time
In the world of social media, it can be very hard to believe that other people around us don't have perfect lives as they make it out to be online.
I fall into this trap All. The. Time. It's a devil that's difficult to resist.
Remind your children (and yourself) that no one is perfect and that real life is often not posted around on social media.
It can be destructive to their self-esteem if they believe that the world online is the real world, so if you love your social media, stay on the positive advice side and get out of the comparison world.
6. Encourage New Adventures
Your child may have many skills that they are good at. Make sure to nurture those activities to help them become even better at them.
For example if you child loves camping, help them by teaching skills, buying them camping themed gifts to get them excited and go on camping adventures.
At the same time, try to incorporate new challenges and activities into their lives so they can keep learning to adjust to new situations in their lives.
7. Provide A Helping Hand
Encourage your children to help out around the house. Children will feel valued when they have jobs to do at home.
Kids often feel proud when they accomplish a simple task such as gathering any garbage around the home and putting it into a bin.
Simple tasks from tidying up toys to helping a sibling put on their shoes and other simple age-appropriate chores. They don't need to get involved in big important jobs, but simple things that little kids can tackle are always a good idea if you're trying to build up children's confidence.
The feeling of being needed and contributing to family needs is super important and helps build a healthy self-esteem.
8. Allow Mistakes
As parents, it is our duty to protect our children from harm and failure…to an extent. Kids learn from failure and if children don't fail, they won't be able to learn to overcome challenges.
These are very important skills in adulthood that need to be acquired during the growing up years.
Makin a mistake means a chance was taken, and the chance-taking should always be rewarded ( as long as it was not a dangerous or harmful experiment). In order to build a child's self esteem they must learn how to deal with failure.
9. Celebrate Accomplishments AND Efforts
Confident and resilient kids have parents who are proud of the efforts they make, whether they were successful or not.
New skills can take time to perfect. As they say, practice makes perfect.
If efforts are not being celebrated, then more practice likely won't happen and the accomplishment of perfecting a new skill will not be there. This causes more anxiety in an already anxious child.
Like they say " We miss 100% of the shots we don't take" and that directly applies to confidence and sense of self.
10. Encourage Them To Find Their Passions
It is important for children to have the freedom to explore the things that they are interested in.
This helps them develop a sense of who they are which is an instrumental part of growing their confidence. One of the enemies of confidence is too much pressure on children who do activities they are not passionate about.
Tips for parents to help children find their passion:
Observe – Simply watching your child and listening to them speak about their interests can help you get a good sense of their likes and dislikes. Over time these interests can turn into passions.
Encourage – encourage your child to pursue their interest no matter how small the interest may seem at first.
Try different things – Try different activities and find out their passion. Try concerts, ballets and plays as well as swimming, soccer, and hockey and really drill down into your children's interests.
Ask questions – Talk to your child and ask questions to help him discover things that he may not even know about himself!
11. Create Daily Connections
Connecting with your child on a daily basis is imperative to their success in life.
It's not just about finding out how they are doing in school or what is happening in hockey practice, it's about checking in on the emotional state, which is super important if you know your child suffers from anxiety.
If you are trying to connect with your child with a device in your hand, you may miss some of the emotional clues that they are providing you during the check-in moment.
Be sure to fully be present and be aware during your daily connections.
12. Use Positive Language
Even when an answer is NO, saying YES, even though you mean No, instead of NO is a huge confidence booster for children.
If that's confusing, let me explain.
This approach isn't for everyone, and many people argue that this is a way to teach your child that the world doesn't have disappointments and that is entirely untrue.
This is simply a positive parenting approach to discipline. You can say YES to a situation and what you're actually saying is NO if you use phrases such as " YES you can watch move tv after lunch. We're having yummy pasta today!"
What you're saying is NO tv right now, without saying the word NO and causing a huge meltdown.
Avoid the meltdowns, and use positive language around your children.
13. Make Them Feel Special
There is nothing more powerful than making kids feel special.
Making a child feel special can be as simple as hanging their scribbles on the fridge or making an extra big deal about the B+ they got in Algebra that day.
14. Utilize Daily Routines
Routines are beneficial to children. A child's life is more comfortable, consistent, and stable when they have a regular routine. While adults may find repetition to be tedious, toddlers thrive on it and it helps them develop a positive self-esteem.
A child feels empowered when they have a daily routine or schedule because they know what to expect. They take charge of their everyday life, develop habits, and are aware of your expectations. This boosts a child's self-assurance.
15. Encourage Children To Feel All Emotions
Empathize with your child and validate his or her feelings. You are under no obligation to agree with them. All you have to do is be there for them and encourage them. Don't strive to make things better. They need to know that you understand them and that you are there for them.
Assist your child in putting words to their feelings. Children lack the language to express their feelings. They require your assistance, and when you do, they will feel understood and empowered.
See also: 13 Valuable Phrases To Quickly Calm And Comfort A Crying Child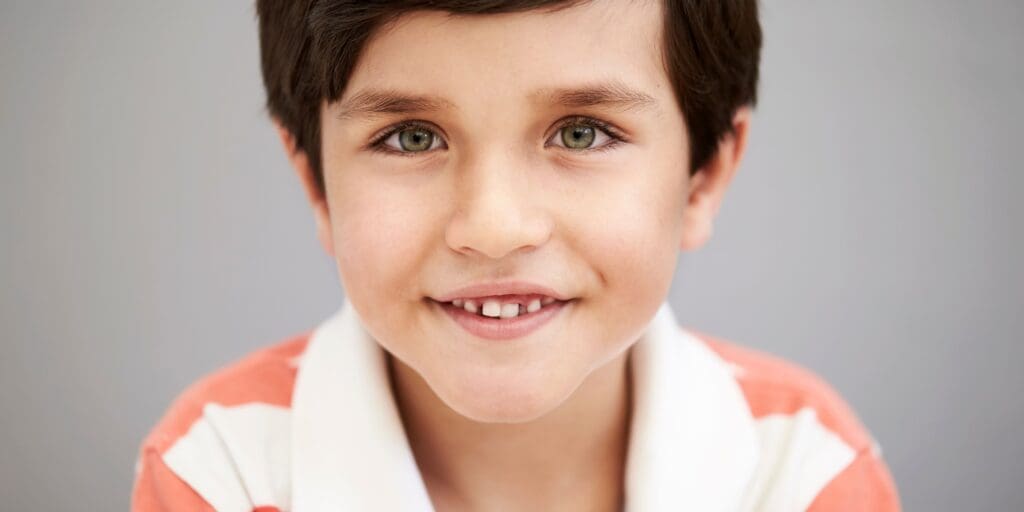 Confidence In Kids Is Influenced By These Emotional Needs
Unconditional Love
Children require unconditional affection, which should come as no surprise. And most parents have an unending amount of love and care for their children. Do you speak our children's love language?
However, it's critical to analyze the definition of the term "unconditional." If we genuinely love and care for our children unconditionally, our love and devotion will be unaffected by what they do, say, or feel.
For example, we cannot withhold our compassion from our child when he or she slaps their brother, shouts at us, or throws a tantrum. This may make our children's feel that our affection is dependant on their actions. Our acceptance of their behavior could be conditional, but our love and devotion should never be.
We also can't let our hopes, aspirations, and ambitions for our children influence who they want to be. Just because we want them to succeed at baseball, for example, doesn't guarantee they will. Similarly, if we encourage them to pursue a certain professional route – such as STEM, business, or law – they may grow to feel that our affection is conditional on their achieving this objective.
Every loving parent desires for their child to be unconditionally adored. It's a good idea to think about if our behaviors and what we indirectly and directly express to our kids actually make them feel unconditionally loved.
Limits
While setting boundaries isn't an emotional need in and of itself, children want them in order to feel emotionally secure.
Boundaries, in this context, refer to leading children toward a knowledge of right and wrong, as well as assisting them in determining what is and is not safe. It also entails sticking to a daily and weekly schedule to provide stability and predictability for children.
Children might become emotionally disturbed and insecure if they are not given clear limits. When the world looks to be unclear, being a child – young or old – could be frightening.
When parents reprimand their children's behavior in a polite manner or adhere to family norms, they are setting boundaries for their children. Additionally, sticking to morning, evening, and even naptime routines provides consistency regarding the day's rhythm, which reduces irritation, confusion, and irritability in children.
Validation
Everyone, especially children, wants to be affirmed.
Consider a moment when you were speaking with a buddy about how irritated you were with your supervisor at work. She backed you up by nodding her head "yes" and showing the same shock and revulsion you were experiencing. It was wonderful to have someone acknowledge your frustrations at the time.
Now picture your child in a difficult circumstance. Maybe your kid had a quarrel with a classmate, or maybe your daughter didn't receive the part in the play she wanted. Perhaps your child is irritated that you must leave the playground.
It's important to notice and affirm your children's feelings in these instances. Validation, like empathy, enhances our children's sense of security in both their own emotions and their relationship with us. It shows them that we understand how they're feeling and what they're going through.
A few words may make a huge difference. For example, "I know you were having fun (ego state) playing in the sandbox and didn't want to leave," or "I know Ryan getting angry with you like that must have been frustrating."
Acceptance
Everyone desires to be accepted as they are. Consider how significant it is for children to know that the most important adults in their lives — their parents – embrace them totally.
Acceptance does not imply that we ignore opportunities to help our children grow and become the greatest versions of themselves. Children are immature and require adult guidance to navigate the world and acquire correct social behavior and interaction.
Acceptance in this situation implies accepting our child for who he or she is, not who we wish they were. It also necessitates distinguishing between a personality feature – either now or in the future – and supporting our children's growing character.
For example, if our four-year-old daughter's nature is such that she is always moving, expecting her to remain completely still for an hour-long performance would be unreasonable. It would be unacceptably cruel to ignore or reduce our son's desire to sketch rather than play sports.
It's useful to evaluate if we're conveying acceptance of our children's personalities in our behaviors and statements, similar to unconditional love. Our children will grow and feel emotionally comfortable the more we lean toward acceptance of them.
Empathy
Empathy is one of the most essential methods for us to connect with our children.
We establish a bridge to our children's emotions when we show empathy for them, letting them know that we understand and sympathize with their feelings. This gives our children a sense of safety, allowing them to express their emotions without fear of repercussions, not just in the present circumstance, but also in our connection.
But, let's face it, let's be honest. Being compassionate when our children are at their worst can be difficult.
Let's assume your son was informed it was time to go to bed and kicked over a bucket of Legos. His retort is vexing, but it's also apparent that he's upset with what he's been expected to accomplish. His improper behavior stems from his immaturity and inability to adequately communicate his displeasure.
In this instance, our natural reaction is to be annoyed and angry, followed by an attempt to persuade our child that what he did was wrong. Slowing down, taking a deep breath, and first expressing empathy for our son's sentiments will not only help him calm down, but it will also open his mind to our coaching.
Once he's calm, we can explain why his answer was wrong and help him discover more suitable methods to communicate his emotions. We could also discover that once we've shown empathy for his sentiments, he'll be more inclined to do what we've asked.
To Be Listened To
Children, like everyone else, have an emotional need to be heard. When children do not feel heard, they act out by yelling, screaming, throwing, or striking, or by withdrawing completely.
Children's emotional needs for affirmation and respect are met when they feel heard. And when children feel heard, it not only boosts their self-esteem but also makes them more receptive to what we need to say.
To make children feel heard, we must actively listen to them and then reflect back what they say. It may entail getting down on their level, looking them in the eyes, and verifying or validating the thoughts and feelings they're expressing.
It may imply acknowledging older children's perspectives, even if we disagree with them. It also entails allowing children to vent their grievances, even if we must teach them on how to do it successfully and appropriately.
To Belong
Every human being need a sense of belonging, particularly within their family.
Life satisfaction, overall well-being, cognitive performance, academic outcomes, and physical health have all been linked to a sense of belonging. It gives a person a sense of security and makes them feel good about themselves.
The sense that they don't belong is often at the root of children's misbehavior. Children who seek unnecessary attention, such as by interrupting, yelling, speaking up needlessly, or doing something they've been warned not to do, are likely to feel unwelcome. They mistakenly assume that their actions would make them feel more connected.
Spending quality time with their children might help them satisfy their emotional desire for belonging. Reading books together in the evenings or letting your child select an activity you perform together for a few minutes each day are examples of this.
A number of the other ways we satisfy emotional needs on this list, such as active listening and validating what your kid is saying you, also contribute to a sense of belonging. Accepting your child for who he or she is is also important for their sense of belonging.
To Feel Significant
A sense of belonging is virtually identical to the emotional yearning for importance. However, in order to feel significant, one must believe that their views, opinions, and beliefs are important.
It is feasible to make our children feel important without allowing them to get away with poor behavior or pandering to their every whim. Children, as still developing people, require guidance toward proper behavior (i.e., limits) and the opportunity to exhibit independence.
We can, however, make our children feel important by demonstrating that we are listening to and considering their thoughts and ideas (through active listening and validation). Empathy is something we should teach our children while they are young.
Confident Children Bottom Line
As you can see, there are numerous things that parents may do to raise self-confident kids that tackle negative thoughts quickly and efficiently. Encouraging a growth mindset (and discouraging a fixed mindset) can help children overcome whatever hard time they may be facing.
Your young kids will appreciate the hard work and effort you put into their self-esteem building and they will carry these habits into adulthood.