Brilliant Things Parents Can Do To Raise Confident Kids
Tips for parents who have children that struggle with low self-esteem and advice to help raise confident kids through these difficult times.
From the moment children are born, they start to learn.
This learning process is rapid and whenever a new skill is learned, their confidence grows.
Raising kids with high self-esteem and self-confidence can be tricky, especially when dealing with an anxious child.
If your child is suffering from low self-esteem and anxiety, they may need a confidence boost.
You can tell if a child is feeling anxious and low when they stop trusting in themselves and dear failure.
You can instill confidence in the child with a few simple tips.
Once they are more confident, they will be able to communicate those feelings of fear, overcome them and eventually solve their issues by working through the challenges.
When challenges are overcome, their self-esteem grows and so does their confidence.
Have you ever pondered why some children are willing to try anything or speak to anyone while others cower behind their parent's leg? Part of it is due to temperament and personality, but the other is due on their upbringing. Yes, there are habits you can develop in order to raise self-assured children. It's well worth the effort.
See also: 6 Ways To Assist Your Child In Overcoming Fear Of Failure
I'll show you how to intentionally raise self-assured children. Take note of how I use language or script to help kids become more confident throughout this article. Parents of self-assured children use deliberate language while speaking to their children. If you use this language with your child and practise the behaviors I've provided, you'll be well on your way to developing a confident child.
The most important thing we can do to raise a confident child is to be present and involved in their lives.
You must learn to balance praise, being careful not to overpraise, and ensure that real connections are made each and every day with your child.
See also: Why Positive Affirmations Are Important For Kids and How To Help Your Child Adjust To Change
This post may contain affiliate links. Full disclosure here.
Want to learn how to use positive parenting? Register for a free class called GET KIDS TO LISTEN THE RIGHT WAY; an exclusive FREE class from nationally recognized parenting coach, Amy McCready.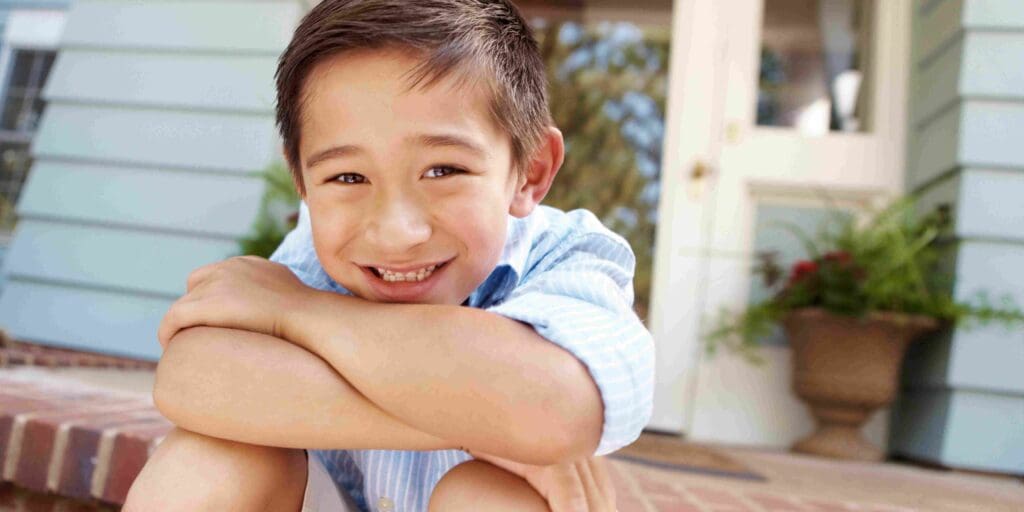 Why Self-Esteem Matters
Kids who are happy with themselves are more willing to attempt new things. They're more inclined to give it their all. They are proud of their abilities. Children with high self-esteem have an easier time coping with mistakes. Even if they fail at first, it encourages children to try again. As a result, children with high self-esteem perform better at school, at home, and with their peers.
Kids with poor self-esteem are self-conscious about their appearance. They may not participate if they believe others will not accept them. They may allow others to mistreat them. They may find it difficult to speak up for themselves. They may easily give up or fail to try at all. When children with low self-esteem make a mistake, lose, or fail, it is difficult for them to cope.
See also: My Simple Daily Eating, Sleeping, Playing Schedule For A 1 Year Old Who Likes To Sleep I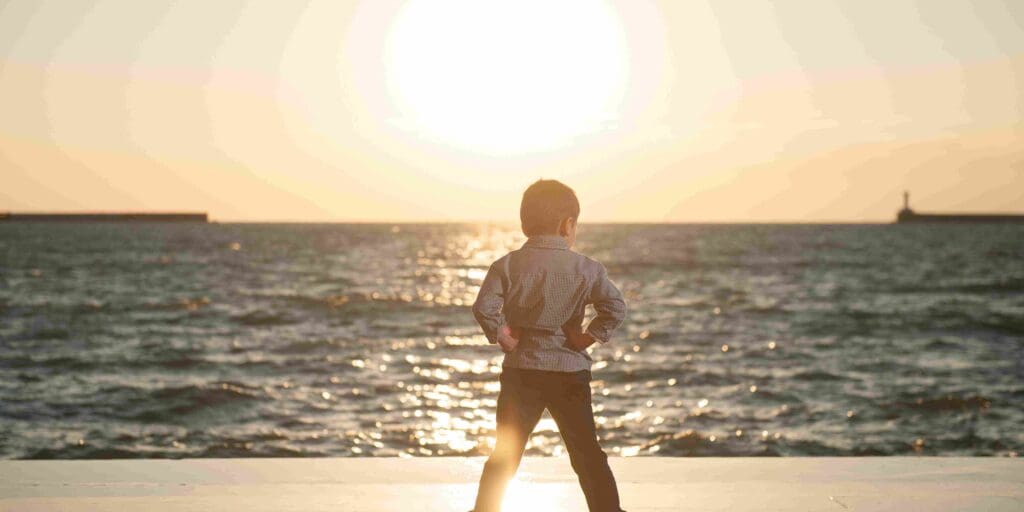 What Are Confident Kids?
Children that are confident are those who take risks and don't let their concerns hold them back. When a child is self-assured, it is evident in their demeanor. They show it through their posture, eye contact, body language, and the way they dress, not in arrogance.
A self-assured child understands their worth and value, and trusts and believes in their own skills. Do these sound like qualities you'd like to instil in your child?
It's vital to remember that your child's confidence can fluctuate based on what they're doing. It's natural for people to have more faith in things they've done before or things that come more naturally to them. They may lack confidence in something they're trying for the first time or when confronted with a phobia. It's your role to encourage and guide them through the process.
See also: 3 Things Your Child Needs To Hear From You
How Does Self-Esteem Grow?
Self-esteem can begin as early as infancy. It takes a long time to develop. It can begin simply because a child is secure, loved, and accepted. When a newborn receives positive attention and loving care, it might begin.
As babies grow into toddlers and young children, they gain the ability to accomplish some activities independently. When they can put their acquired skills to use, they feel good about themselves. When parents pay attention, let a child attempt, smile, and show pride, their self-esteem grows.
Self-esteem can develop as children get older. Any time children try new things, do new things, or learn new things, their self-esteem can rise. This can occur when children:
make strides in achieving a goal
Learn new things in school, meet friends, and get along with them. Develop new abilities — music, athletics, art, cooking, and tech skills — and put them into practise.
For positive actions, such as helping, giving, or being kind, you will be praised.
Others include them and make them feel understood and welcomed when they work hard at something they enjoy.
acquire a trophy or a good grade they've worked hard for
Self-esteem allows children to feel secure, capable and accepted for who they are.
See also: Children's Responses That Allow Them To Grow From Their Mistakes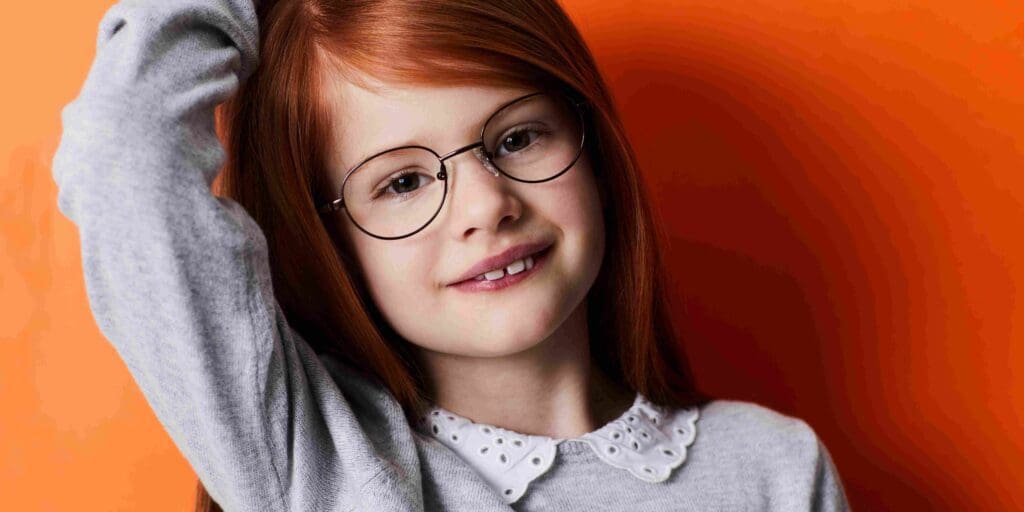 How to Raise Confident Kids
1. Love Them
This is the most simple, obvious and yet, overlooked way to help raise confidence in children.
We all love our children, but showing them we love them must be a daily action.
When a soccer game was lost or the report card was not up to expectations, show them that you love them anyway, even though they may not have exceeded your expectations.
Showing love and support in their times of (for lack of a better word) "failure" will only encourage them to work harder next time.
If you are angry at your child, instill the love as well as the disappointment to ensure that the child knows they are loved all the time, and not just when they are well behaved and achieve all the goals.
When children are appreciated and adored, they thrive. Of course, you love your child, but the important thing is that they feel it as well! Parents should strive to instil unconditional love in their children. There are no strings tied to love. Love without expecting anything in return or for someone to act in a certain way. When a child's love tank is full, they can concentrate on accomplishing more.
Pay attention to your child, spend one-on-one time with them, and encourage them to be proud of who they are and want to be. If you want to create self-assured children, you must first make them feel loved.
See also: How To Recognize And Nurture Your Child's Talents and Examples Of Fixed Vs. Growth Mindset
2. Be Confident
Show up and be confident yourself. If your child watches you tackle a hard task with preparation, dedication and perseverance, you are setting a good example for your anxious kids.
Of course, you don't have to make everything look and seem perfect and easy. If there are challenges you are facing, voice them.
Your children would love to see that you also face hard times and if you can get through it, so can they.
Children will learn behavior from their parents. Even though you may argue mom cleans, but the kids don't clean, so they aren't picking up good habits.
However, they will remember these things when they grow up, and if they grew up in a confident home, they are more likely to be confident kids, then they are far more likely to raise confident children of their own.
It's critical to provide an example of being the adult you want your child to become. Confidence is difficult to manufacture, but the preceding techniques can help. They can be used by anyone. It's not just children.
Make it a mission to try new things, face your anxieties, and apply Bible scriptures and affirmations in your daily life. Talk to your child about your strengths and how you're striving to improve a shortcoming. Set goals and, if your child is old enough, ask them to be your accountability partner.
You are your child's first idol, and nothing inspires a child more than the desire to emulate their parents.
3. Provide Opportunities For Success
When children face challenges it is important that they find success in those challenges once a while.
If they are constantly failing, the children's anxiety can heighten and low self-esteem will dwindle.
Guide your child to get involved in activities that they can be successful in so that they can move on to a bigger challenge and improve their skills, confidence and self-esteem.
Humans are born with either a fixed or a progressive mentality, according to Dr. Carol Dweck, author of Mindset. If you have a fixed mindset, you believe your abilities are unchangeable. You're the person you're supposed to be. People that have a growth mindset believe that they can enhance their abilities. You're continually growing and learning.
See also: Genius Tips To Motivate Lazy Kids
As parents, be deliberate in encouraging your child to have a growth mentality. One of the most important ways to do this is through the language you use with yourself and your child.
As parents, be deliberate in encouraging your child to have a growth mentality. One of the most important ways to do this is through the language you use with yourself and your child. Here are a few examples:
Add the word still… I'm still unable to ride my bike without training wheels.
Praise the process rather than the result: I was struck by how many times you tried before you were able to go without training wheels.
I believe I can improve.
See also: 8 Crucial Ways To Battle The "I Can't Do It" Attitude In Kids
I'm curious as to how they did it.
This isn't going to work. Something else needs to be tried.
Instead, it's too difficult: it'll take a lot of effort.
Progress is made via practise.
See also: Teach Your Child How To Turn Setbacks Into Learning Opportunities and Building Resilience In Children
You don't want to get upset if your child makes a mistake if you're a parent who supports the growth attitude. Milk spills, a child who does not run after hitting the ball, sloppy calligraphy, excessive talking, and kooky attire. In your eyes, your child will do something that will make you cringe. Through it all, the most important thing is to love and support them. If you don't, you can end up with a child who is too afraid to attempt.
Encourage your child to confront his or her concerns and take risks. It's fine to make mistakes. You can't expect them to be self-assured when they're learning something new. However, with your help, instruction, and encouragement, they will grow into more self-assured children.
See also: Best Quotes To Inspire Children's Growth Mindset and Brilliant Things Parents Can Do To Raise Confident Kids
Dweck taught me that we might have a fixed mindset in some situations and a progressive mindset in others. Some people, for example, have a fixed mindset when it comes to academics but a growth attitude when it comes to hobbies. To figure out where your child falls on the spectrum, you'll have to pay attention to their mentality.
4. Allow Your Child To Make Choices
Don't give your customers too many options. Too many options might lead to overwhelm due to brain development. Usually, two is sufficient.
Whatever the child decides should be fine with you. If not, this is most likely a pre-programmed option, which is manipulation rather than a choice. For example, would you prefer finish your schoolwork now or wait till you get home from the pool tomorrow to do it? Simply put, if you don't do your homework today, you will do it tomorrow during your pool time. This isn't the time to make a decision.
If the child fails to make a timely decision, make it for them. Inform the child. If you don't make a decision, I'll make one for you.
Consistency is key. It's difficult for a toddler to grasp why you provide dinner options three times and then stop. Maintain an open line of communication. "I'm afraid I won't be able to give you a choice on your vegetables tonight," you can say. Only green beans are available. We'll have more options when I go grocery shopping."
See also: Most Epic Things You Can Do To Raise Happy Children
5. Not Everyone and Everything Is Perfect All The Time
In the world of social media, it can be very hard to believe that other people around us don't have perfect lives as they make it out to be online.
I fall into this trap All. The. Time. It's a devil that's difficult to resist.
Remind your children (and yourself) that no one is perfect and that real life is often not posted around on social media.
It can be destructive to their self-esteem if they believe that the world online is the real world.
6. Encourage New Adventures
Your child may have many skills that they are good at. That's wonderful!
Make sure to nurture those activities to help them become even better at them.
At the same time, try to incorporate new challenges and activities into their lives so they can keep learning to adjust to new situations in their lives.
For example, if they are excellent at Tae Kwan Do, perhaps they are artistic, and an art class would be an exciting new experience to add to their repertoire of skills.
It's difficult when activities are so darn expensive these days, however, there are ways around the pricing.
You can teach them new things yourself, or find classes at the library for free.
The programs our local library offers are super impressive and so many new things can be learned, look into your local library for programs.
7. Provide A Helping Hand
Encourage your children to help out around the house. Children will feel valued when they have jobs to do at home.
Kids often feel proud when they accomplish a simple task such as gathering any garbage around the home and putting it into a bin.
Simple tasks from tidying up toys to helping a sibling put on their shoes.
The feeling of being needed and contributing to family needs is super important.
8. It's Ok For Kids To Fail
As parents, it is our duty to protect our children from harm and failure…to an extent. Kids learn from failure and if children don't fail, they won't be able to learn to overcome challenges.
These are very important skills in adulthood that need to be acquired during the growing up years.
Makin a mistake means a chance was taken, and the chance-taking should always be rewarded ( as long as it was not a dangerous or harmful experiment)
Allowing your child to take chances is a good thing. Do you tell your kids, "Be careful!" a lot? Those words, it turns out, don't mean anything to a child. They want you to be more precise about what they should watch out for.
Children were created with a desire to engage in dangerous play. They enjoy the thrill of the unknown. Climbing higher, playing with harmful instruments and near risky terrains, travelling at high speeds, rough and tumble play, and playing in regions where they might get lost are all thrilling experiences for them.
It takes a toll on a child's confidence if a parent continuously prevents them from engaging in risky play.
It's our job to strike a balance between safety and dangerous activity without dousing the fire.
This may be difficult depending on your parenting style, but give your child a chance to try before jumping in and taking over the chore. Don't come in and redo their efforts or lecture them on how they could have done it better after they've done something like dress themselves or clean their room. This sends the impression that you can do things better or that their efforts are insufficient. This is the most common cause for children giving up.
9. Celebrate Accomplishments AND Efforts
Confident kids have parents who are proud of the efforts they make, whether they were successful or not.
New skills can take time to perfect. As they say, practice makes perfect.
If efforts are not being celebrated, then more practice likely won't happen and the accomplishment of perfecting a new skill will not be there. This causes more anxiety in an already anxious child.
Like they say " We miss 100% of the shots we don't take" and that directly applies to confidence and self-esteem.
10. Encourage Them To Find Their Passions
It is important for children to have the freedom to explore the things that they are interested in.
This helps them develop a sense of who they are which is an instrumental part of growing their confidence.
Tips for parents to help children find their passion:
Observe – Simply watching your child and listening to them speak about their interests can help you get a good sense of their likes and dislikes. Over time these interests can turn into passions.
Encourage – encourage your child to pursue their interest no matter how small the interest may seem at first.
Simple things such as taking a child who likes cars to a car show or if your child loves chess, see if your school has a chess club, and encourage your child to sign up for it.
Try different things – A lot of people have no idea what they like or don't like.
Try different activities and find out their passion. Try concerts, ballets and plays as well as swimming, soccer, and hockey and really drill down into your children's interests.
Ask questions – Talk to your child and ask questions to help him discover things that he may not even know about himself!
Ask him specific questions such as what is the most fascinating thing about their passion?
Learning what's at the root of your children's passion can help you direct him to similar activities he may enjoy, too.
11. Create Daily Connections
Connecting with your child on a daily basis is imperative to their success in life.
It's not just about finding out how they are doing in school or what is happening in hockey practice, it's about checking in on the emotional state, which is super important if you know your child suffers from anxiety.
If you are trying to connect with your child with a device in your hand, you may miss some of the emotional clues that they are providing you during the check-in moment.
Be sure to fully be present and be aware during your daily connections.
12. Use Positive Language
Even when an answer is NO, saying YES, even though you mean No, instead of NO is a huge confidence booster for children.
If that's confusing, let me explain.
This approach isn't for everyone, and many people argue that this is a way to teach your child that the world doesn't have disappointments and that is entirely untrue.
This is simply a positive parenting approach to discipline. You can say YES to a situation and what you're actually saying is NO if you use phrases such as " YES you can watch move tv after lunch. We're having yummy pasta today!"
What you're saying is NO tv right now, without saying the word NO and causing a huge meltdown.
Avoid the meltdowns, and use positive language around your children.
13. Make Them Feel Special
There is nothing more powerful than making kids feel special.
Making a child feel special can be as simple as hanging their scribbles on the fridge or making an extra big deal about the B+ they got in Algebra that day.
14. Utilize Daily Routines
Routine is beneficial to children. A child's life is more comfortable, consistent, and stable when they have a regular routine. While adults may find repetition to be tedious, toddlers thrive on it.
A child feels empowered when they have a daily routine or schedule because they know what to expect. They take charge of their everyday life, develop habits, and are aware of your expectations. This boosts a child's self-assurance.
15. Encourage Children To Feel All Emotions
Dr. John Gottman's book, Raising An Emotionally Intelligent Child, offers parents practical advice on how to raise a self-aware child. The more self-aware and in control of one's emotions a child is, the more confident he or she is.
Emotional awareness entails being able to notice when you are experiencing a certain emotion, identifying your feelings, and being sensitive to the emotions of others.
Don't disregard your child's feelings by saying, "You're OK." That wasn't a bad thing. Don't weep. There's nothing to be concerned about. You're just well." However, be present with your child and enable them to express their emotions.
Empathize with your child and validate his or her feelings. You are under no obligation to agree with them. All you have to do is be there for them and encourage them. Don't strive to make things better. They need to know that you understand them and that you are there for them.
Assist your child in putting words to their feelings. Children lack the language to express their feelings. They require your assistance, and when you do, they will feel understood and empowered.
Example: At the conclusion of her soccer game, your daughter receives a medal. Because he doesn't have a medal, your preschooler is wailing. "You're sad, aren't you?" you can say. You wish you had a medal for your efforts. I'm sure that makes you a little envious." The child now feels understood, has language to articulate what is happening to them, and a coping method.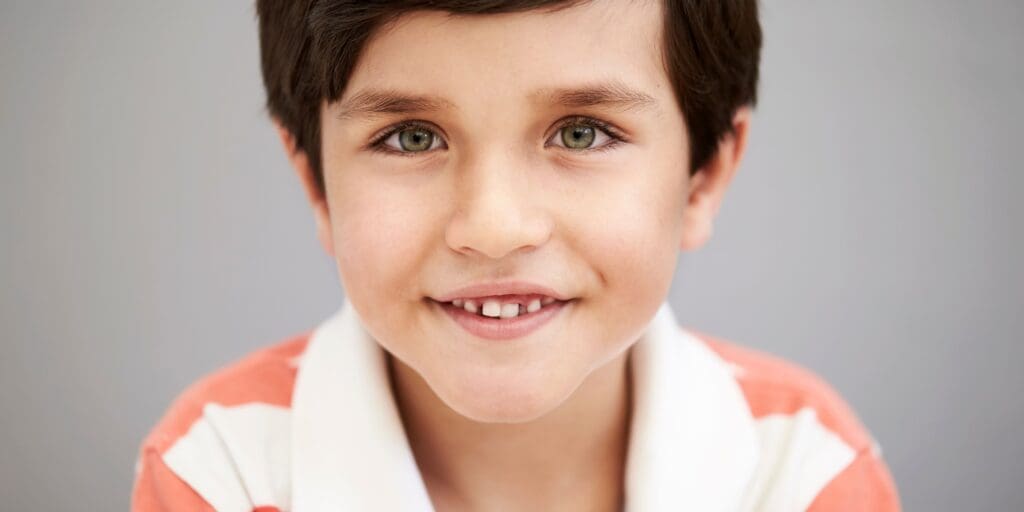 Benefits Of Raising Confident Kids
Children who are self-assured form stronger bonds with their peers.
The majority of self-assured children have a very good mental attitude.
Children that are confident are usually healthy.
Many self-assured children are more comfy in social situations and are not afraid to meet new people.
Confident children outperform their classmates in school and extracurricular activities.
The more self-confidence and self-esteem a child has, the higher chance they have of resisting peer pressure.
Games That Help Raise Confident Kids
Here are so really good games to raise self-esteem and even improve social skills so that your child can gain confidence.
Totem
This is a great game that helps tweens and teens to discover their strengths and qualities as well as learn how to express gratitude.
Your kids will really enjoy these bonding opportunities and really begin to understand each other.
This game teaches kids how to be comfortable to receive praise and positive comments and be able to share their feelings about other people.
Such a great game to really create connections with family and friends.
Playing CBT
There are 15 different games in one box and this game is often used in therapy offices to help children address emotions, work through physical sensations and be aware of cognitive traps and behaviors.
This game is designed to improve social skills, help regulate emotions and self-control.
You Know Social Skills
---
This is a great game for family game night, especially if your kids are older.
This game is perfect for rapport-building and starting a meaningful conversation and even promotes a positive body image.
This game encourages people who are playing together to know each other better.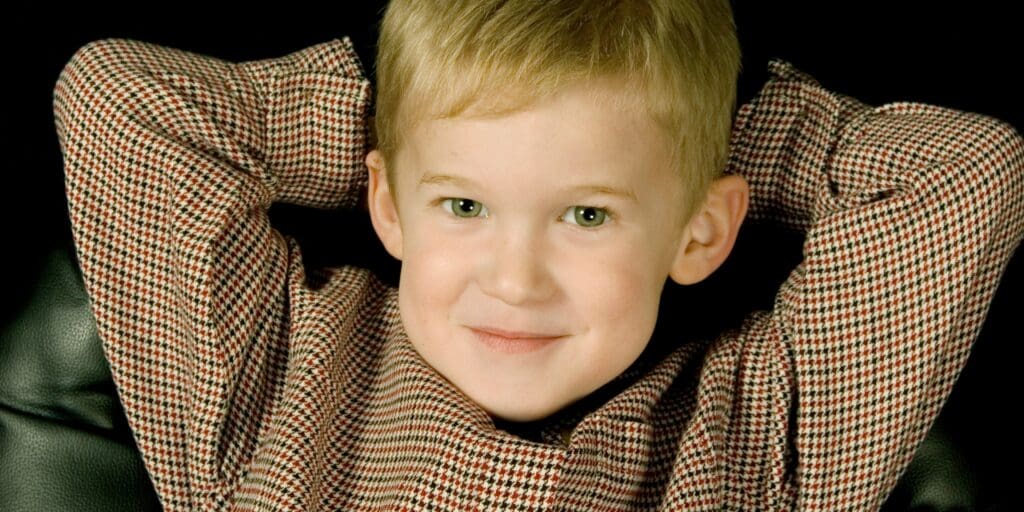 How Parents Can Raise Confident Kids
Self-confidence in children doesn't happen overnight, or even by itself.
It is important for parents to nurture these moments that help grow their self-confidence and in turn their self-esteem.
Make sure you model confidence yourself because kids learn from their parents.
They are like a sponge and soak in all the things you do so they can do them later.
Make sure you let your children fail, so they learn to overcome their challenges and become strong, confident problem-solving children who grow up to be well-rounded adults.
Kids will feel more confident now if they can imagine themselves doing something meaningful or rewarding when they grow up. Discuss how you, your spouse, and other adults he knows chose occupations with your child. Don't try to discourage your child from pursuing his dreams of being a pop singer or an astronaut. Even if he changes his mind, what matters is that he is considering his objectives.
Recommended Resource For Parents who Want to Raise confident Kids
Written in 2019 this is an awesome 5-star book that talks about raising confident kids.
This book comes in Kindle, Paperback and Audiobook versions so you can choose the best version to suit your needs.
I highly recommend this resource for all parents trying their hardest to raise confident kids.
Help your child cultivate real, lasting confidence! In Kid Confidence, a licensed clinical psychologist and parenting expert offer practical, evidence-based parenting strategies to help kids foster satisfying relationships, develop competence, and make choices that fit who they are and want to become.
Get Your Kid Confidence Book Here.
Confident Children Bottom Line
As you can see, there are numerous actions that parents may do to create self-assured children. If you are deliberate, you will assist your child in becoming more self-assured. They will carry these habits into adulthood. Intentionality combined with self-assurance has the potential to influence your family's legacy.
More On Raising Confident Kids
Need More Parenting Help?
Register For A FREE Parenting Class
Register for a free class called GET KIDS TO LISTEN THE RIGHT WAY; an exclusive FREE class from nationally recognized parenting coach, Amy McCready.
---
"GENTLE PARENTING IS A LIFESTYLE THAT EMBRACES BOTH YOUR PHYSICAL AND PSYCHOLOGICAL BEHAVIOR, NOT ONLY TOWARDS YOUR CHILDREN, BUT TO YOURSELF TOO"

— SARA HOCKWELL-SMITH
---