This post may contain affiliate links. Full privacy policy and disclosure here.
As a mom of three, I know firsthand how challenging it can be when children struggle to regulate their emotions. Whether it's a toddler's tantrum, a teenager's mood swings, or any age in between, watching our children struggle with overwhelming emotions can be difficult and exhausting.
But as parents, we play a crucial role in helping our children develop healthy emotional regulation skills that will serve them well throughout their lives.
I remember one particularly difficult day when my middle child was a toddler. He was crying and screaming uncontrollably, and I couldn't seem to calm him down no matter what I tried.
It wasn't until later, after he had finally calmed down and fallen asleep, that I realized he was simply tired and overwhelmed. I realized then that helping our children regulate their emotions isn't just about stopping the outbursts in the moment, but also about understanding and supporting their emotional development overall.
In this blog post, we'll explore five ways that parents can help their children regulate their emotions. From understanding the different types of emotions children experience to modeling and teaching positive emotion regulation strategies, we'll cover practical tips that can make a real difference in your child's emotional well-being.
So if you're a parent who's struggled with emotional dysregulation in your child, know that you're not alone, and that there are steps you can take to help your child develop the skills they need to manage their emotions in a healthy way.
Understand the Child's Emotional Development
A crucial first step in helping children regulate their emotions is understanding the emotional development process that they go through as they grow.
It's important to remember that emotions are a natural and necessary part of human experience, and that children are not always able to regulate their emotions as well as adults.
Here are some key things to keep in mind when it comes to children's emotional development:
Types of Emotions Children Experience
Children experience a wide range of emotions, just like adults do. These emotions can include joy, excitement, anger, fear, sadness, and more. Children may experience these emotions more intensely than adults, and they may struggle to identify and express their emotions in healthy ways.
Age-Related Emotion Regulation Challenges
As children grow and develop, they face different challenges when it comes to regulating their emotions. For example, toddlers may have difficulty regulating their emotions when they're tired or hungry, while teenagers may struggle with managing the intense emotions that come with puberty and adolescence.
The Impact of Environment on Children's Emotions
Children's emotional development can also be influenced by the environment around them. Factors such as family dynamics, stress, trauma, and cultural expectations can all impact how children experience and express their emotions.
Importance of Sleep and Nutrition
Getting enough sleep and eating a healthy diet are both essential for emotional regulation. Lack of sleep and poor nutrition can lead to irritability, mood swings, and other emotional dysregulation issues. Parents can help by establishing consistent sleep and mealtime routines, providing healthy food options, and limiting sugary or processed foods.
Encourage Physical Activity
Regular exercise and physical activity can also have a positive impact on emotional well-being. Exercise releases endorphins, which can improve mood and reduce stress. Encouraging children to participate in activities they enjoy, such as sports or dance, can help them develop healthy habits that promote emotional regulation.
Limit Screen Time
Excessive screen time has been linked to a range of emotional and behavioral issues in children, including depression, anxiety, and poor impulse control. Parents can help by setting limits on screen time and encouraging children to engage in other activities, such as reading, playing outside, or spending time with family and friends.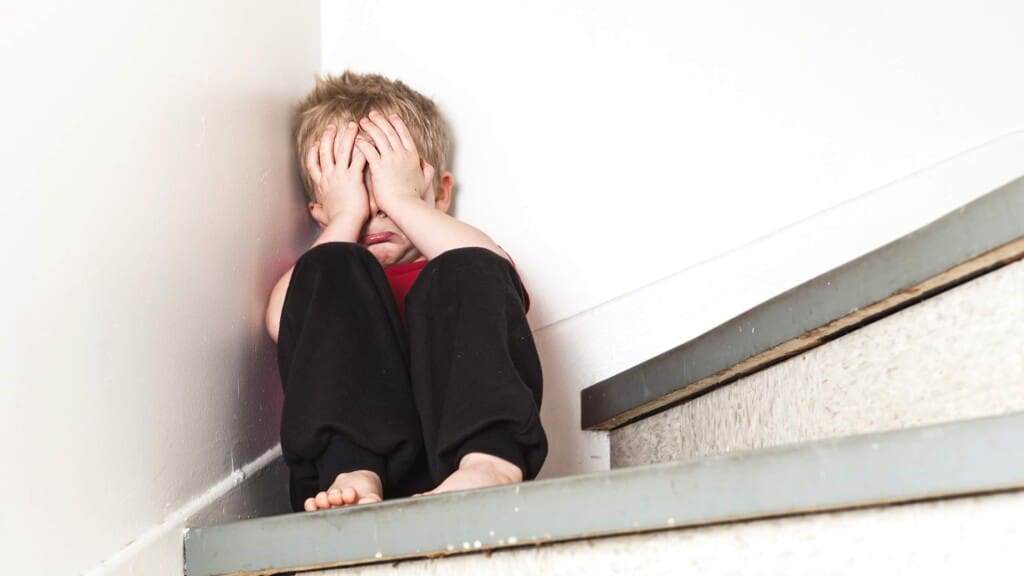 Model and Teach Emotion Regulation Strategies
Modeling and teaching emotion regulation strategies is another important way to support children's emotional development. Here are some effective strategies parents can use:
Model Healthy Emotion Regulation
Children learn a lot from observing their parents' behavior. When parents model healthy emotion regulation strategies, children are more likely to adopt these strategies themselves. For example, parents can model deep breathing exercises or mindfulness techniques when they're feeling stressed or upset.
Teach Emotional Awareness
Children need to learn how to identify and express their emotions in healthy ways. Parents can teach emotional awareness by asking their children how they're feeling and helping them label their emotions. For example, parents can say, "I can see that you're feeling sad right now. Do you want to talk about it?"
Teach Coping Strategies
Children need to learn healthy coping strategies to manage their emotions. Parents can teach coping strategies such as deep breathing, positive self-talk, or taking a break to calm down. It's important to practice these strategies with children so they can develop the skills they need to regulate their emotions independently.
Provide Supportive Environment
Parents can also create a supportive environment that fosters emotional regulation. This can include setting clear boundaries, validating children's emotions, and providing positive reinforcement when children use healthy coping strategies.
Show Empathy
Empathy is the ability to understand and share another person's feelings. When parents show empathy towards their children, they create a safe and supportive environment that promotes emotional regulation. Parents can show empathy by listening to their children's concerns, acknowledging their feelings, and offering support.
Set Clear Boundaries
Children need clear boundaries to feel safe and secure. When parents set clear expectations for behavior and consequences for breaking those expectations, children are more likely to feel safe and secure, which can promote healthy emotional regulation.
Use Positive Reinforcement
Positive reinforcement can be a powerful tool for promoting healthy emotional regulation. When parents praise their children for using healthy coping strategies or regulating their emotions, they reinforce positive behaviors and encourage their children to continue using these strategies in the future.
Bottom Line
Helping children regulate their emotions is an important part of parenting. Emotional dysregulation can lead to a range of behavioral and emotional issues, and can have a significant impact on a child's overall well-being.
However, by understanding your child's emotional development, promoting a healthy lifestyle, modeling healthy emotion regulation strategies, and creating a safe and supportive environment, you can help your child develop the skills they need to manage their emotions in a healthy way.
Remember that every child is unique, and may require different strategies to regulate their emotions effectively. It's important to stay patient and persistent, and to seek professional help when needed.
With your support and guidance, your child can develop the skills and resilience they need to navigate life's challenges and thrive emotionally.